It's amazing what you can accomplish in 10 minutes! When the housework keeps piling up and you have cleaning tasks that you avoid because of how long they will take, the 10 minute tidy can turn that around. Check out how a 10 minute tidy is a total game changer!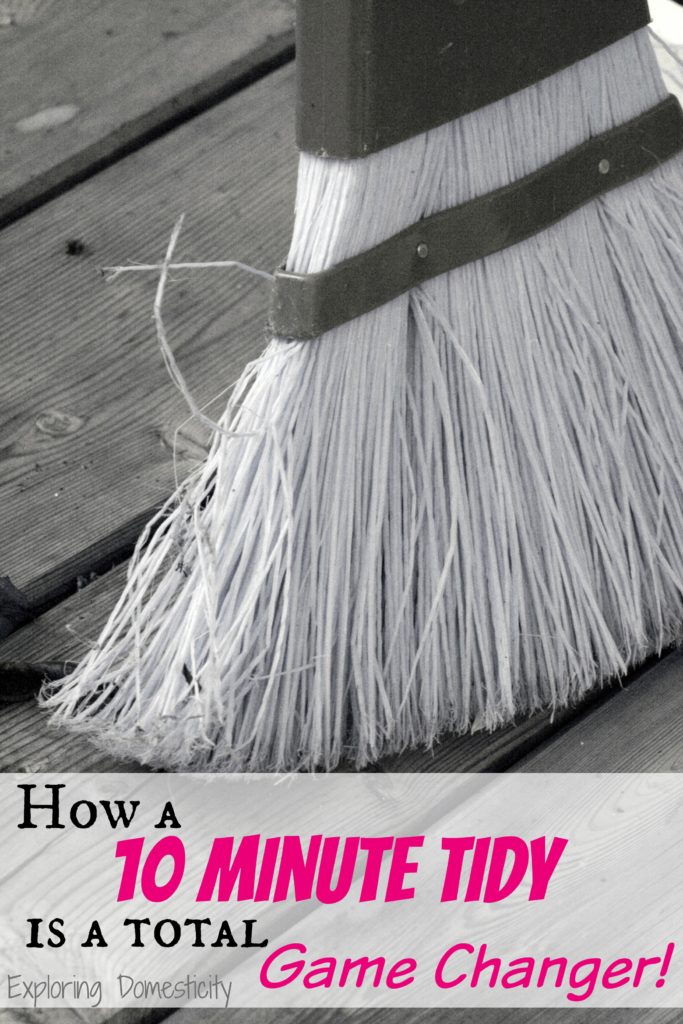 This post may contain affiliate links. We hope you find the links helpful and thank you for your support!
Are you always falling behind in your housework? Do you feel like you watch your home get progressively messier? Are you overwhelmed by the idea of a deep clean? Do you feel like you never have enough time for the amount of cleaning you need to do? Do you get more done in the 10 minutes before someone comes over than you do all week?
If you are like me, and answer a huge "heck yes!" to all of those questions. I have a game changer for you! The 10 Minute Tidy is the easiest way to tackle all that housework that never seems to get done!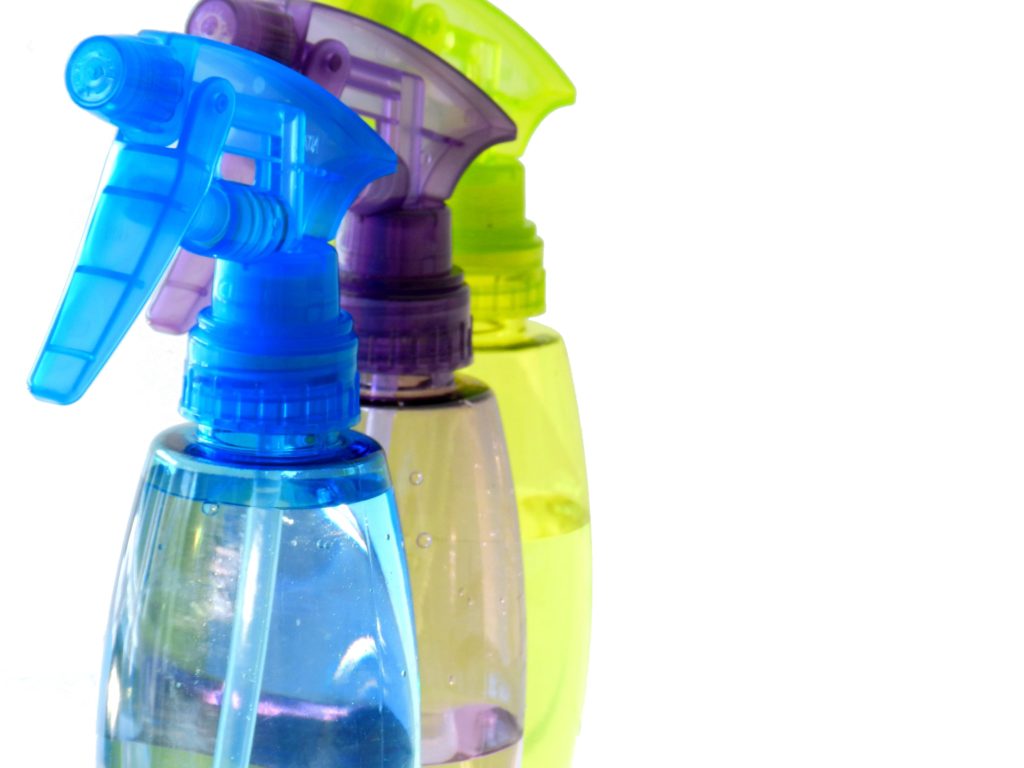 How a 10 Minute Tidy is a Total Game Changer!
What is a 10 Minute Tidy?
A 10 Minute Tidy is exactly as it sounds. Set a 10 minute block of time – anyone can find 10 minutes – and try to get as much done around the house as you can.
If you're anything like me, you do your best cleaning in the 10 minutes just before someone is due to be at yourself. This is the same idea. A fast-paced super clean in just 10 minutes.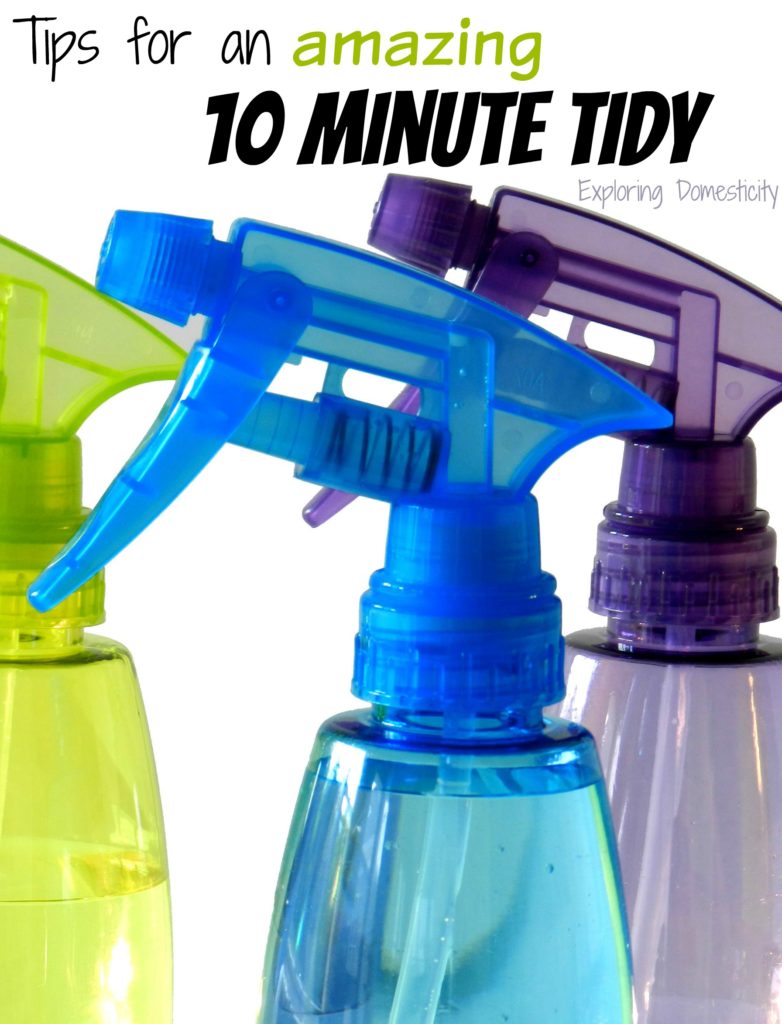 Tips for an awesome 10 Minute Tidy
Move quickly. The key to the 10 minute tidy is to set the time and get as much done as you can, as quickly as you can. Moving quickly can help you get more done than you could imagine. It also helps get your heart rate up a and get you pumped.
Make it fun. Along the lines of getting your heart rate up, moving quickly and trying to get a lot done in a short amount of time can make it a lot of fun. It's a challenge to see how much you can get done in 10 minutes.
Good music. One of the best ways to make a 10 minute tidy enjoyable is to add some music. Just like music can put you in a good mood, or get you pumped for a workout, adding some music is a great way to light a fire under you for a fantastic 10 minute tidy.
We love to put on Pandora – have you tried the Happiest Tunes on Earth channel? Love! – and Amazon has a 30-day free trial for Amazon Music Unlimited, which is great! Amazon Music Unlimited offers tens of millions of songs and thousands of expert-programmed playlists and stations, including the hottest new releases from today's most popular artists. Try Amazon Music Unlimited 30-Day Free Trial
Get the whole family involved.
We know that a 10 minute tidy can be fun. So, why not get the whole family involved? Make a game out of it. We do this all the time. I even mentioned it when talking about how we help our
kids learn to love cleaning
. We make it a game with either a dance party or a scavenger hunt. They love the race to beat the clock.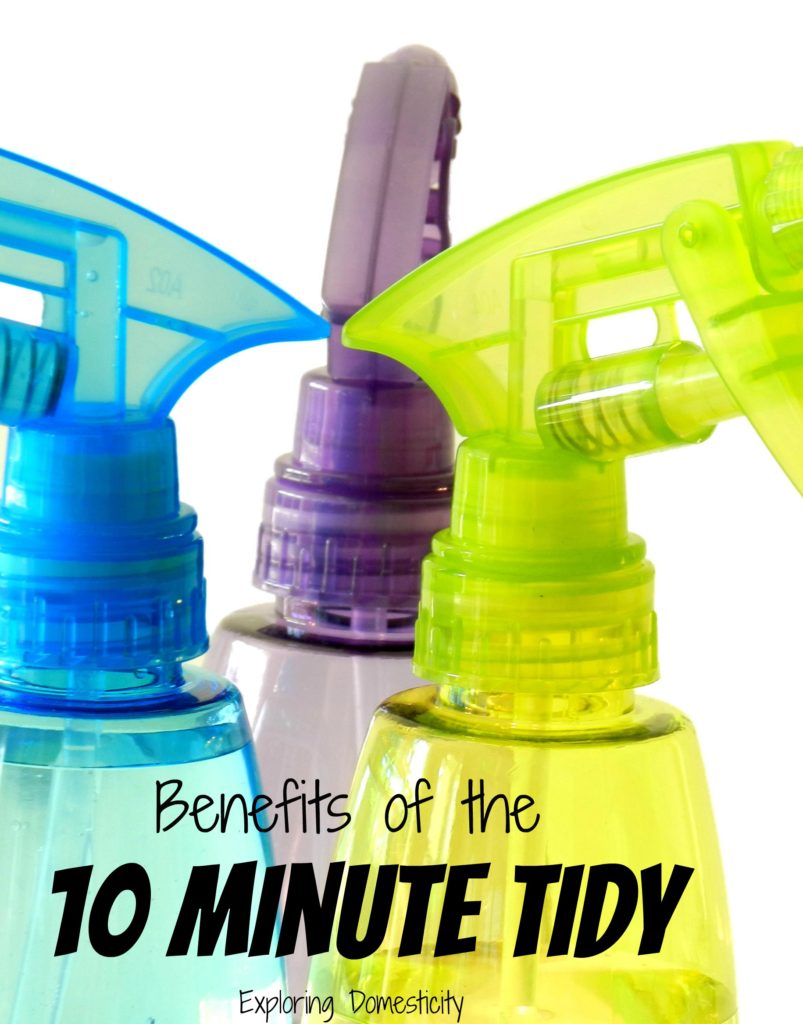 Benefits of the 10 Minute Tidy
Quick burst of energy. One of my favorite benefits of a 10 minute tidy is that it gives you a quick burst of energy. Just like a short workout, it gets me pumped and ready to tackle more!
May lead to more. Unless you literally only have 10 minutes to spare, a 10 minute tidy may leave you with a little leftover after the time is up. Most times, I find myself continuing for a few more minutes or finishing the last project I was working on.
Not as daunting as tackling the whole project. The great thing about the 10 minute tidy is that you may decide to continue cleaning longer, but committing to only 10 minutes is much easier than going for a total clean. You're much more likely to actually get started when you give yourself permission to stop after 10 minutes, and less likely to put it off because it seems overwhelming.
Everyone can find 10 minutes. 
What is 10 minutes out of your day, really? Almost anyone can find 10 minutes in a day to do a quick clean. It's a short amount of time that can make a big difference around your house.
You'd be surprised at what you can accomplish in 10 minutes. You wouldn't believe what you can accomplish in 10 minutes! If you're like me, and you go into panic mode just before anyone arrives at your house, you've experienced what you can do when given only 10 minutes. If you were to do that daily, just imagine how well you could stay on top of the clutter!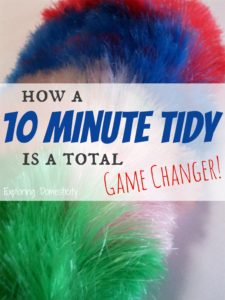 Are you a fan of the 10 minute tidy?
Do you do your best cleaning just minutes before company arrives? I can't be alone!

More Like This