My kiddos love blueberries, but we had never tried Wild Blueberries until we were asked to try them on behalf of Moms Meet. We received product for review and, just like my unfiltered kiddos, all opinions are honest and my own.
Have you ever made a whole meal with blueberries?
I took on the challenge of creating 3 Dishes with Wild Blueberries and each turned out more amazing than I could imagine! I'll be sharing each of them over the next couple weeks and you can make a delicious meal with blueberries too!
This sweet and tangy salad is a delicious start to any meal or on it's own. You'll love it!
Blueberry Pecan Salad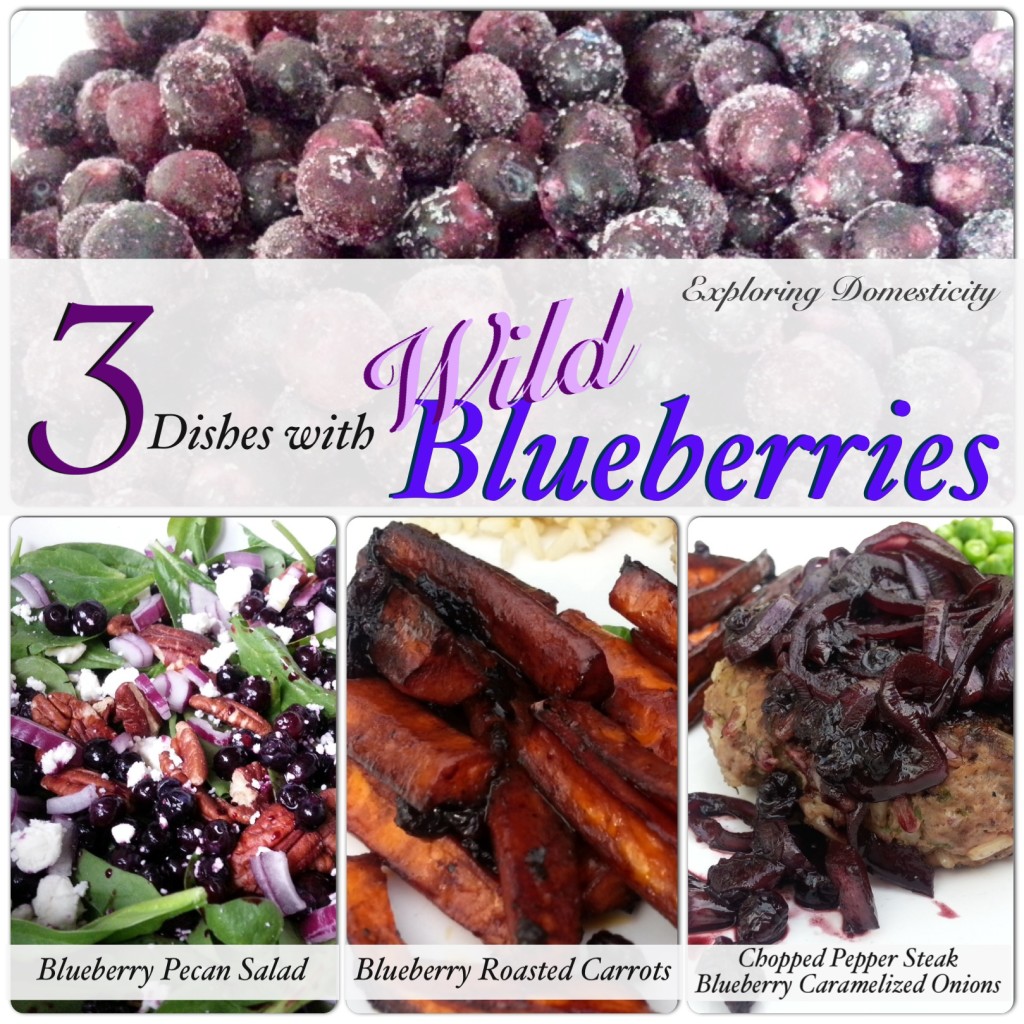 I got a comment on the Blueberry Balsamic Reduction post saying they wouldn't want blueberries in so many dishes all in one meal, and I get that.  But… Each dish tastes so different that it actually does work together and it makes it an easy meal to make since you can do a lot of things at the same time and use similar ingredients.  By all means, do whatever you prefer!
This salad is sweet, tangy, and delicious! Perfect with a meal or as a light lunch, and the blueberry vinaigrette would be great on any salad.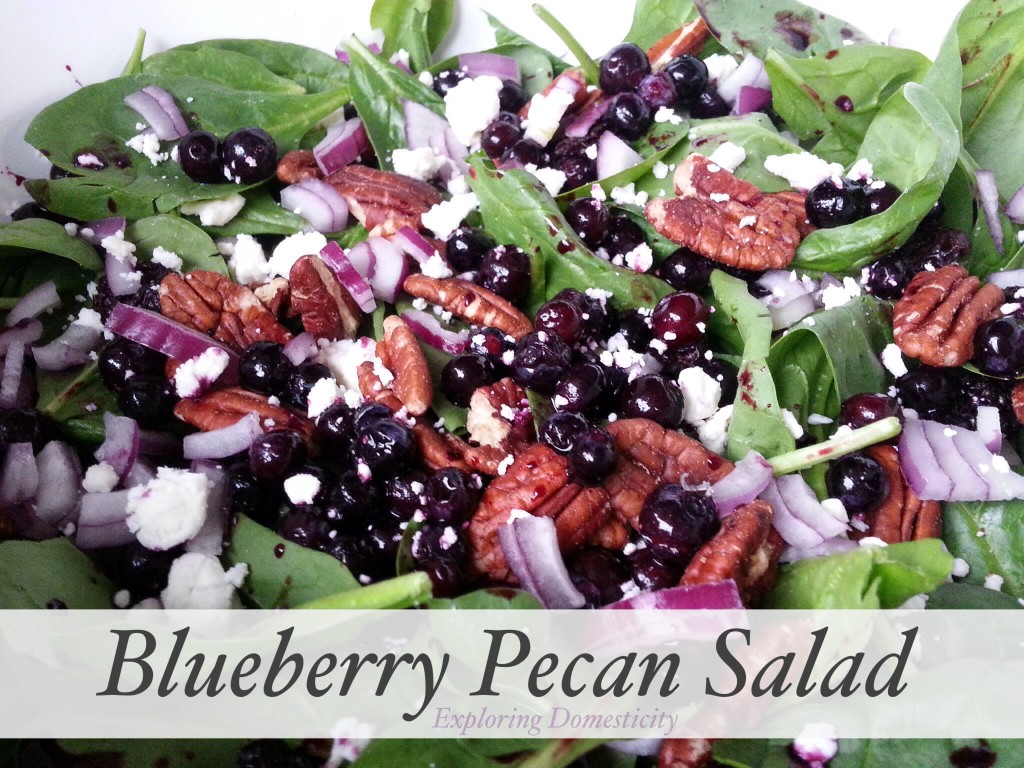 Blueberry Vinaigrette
What You Need
1/4 cup Blueberry Balsamic Reduction
1/2 cute Wild Blueberries
1/4 couple red wine vinegar
1/4 cup olive oil
Salt and pepper
2 packets sweetener of your choice (I used Monk Fruit In the Raw)
What You Do
Place all ingredients in blender or food processor and blend smooth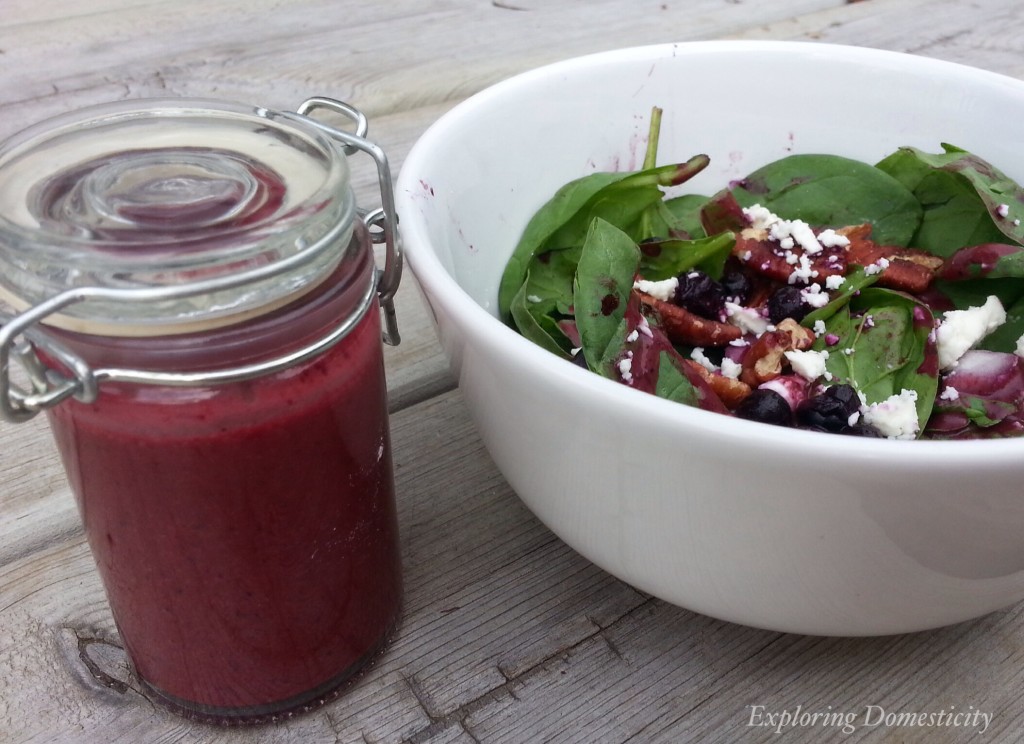 Blueberry Pecan Salad
What You Need
1 bag spinach
1/2 cup wild blueberries
1/2 cup pecans
4oz feta cheese
1/2 small red onion chopped
1/4 cup dried cherries
What You Do
Chop red onions to thin slices about 1/2 inch in length
Combine all ingredients and use Blueberry Vinaigrette to taste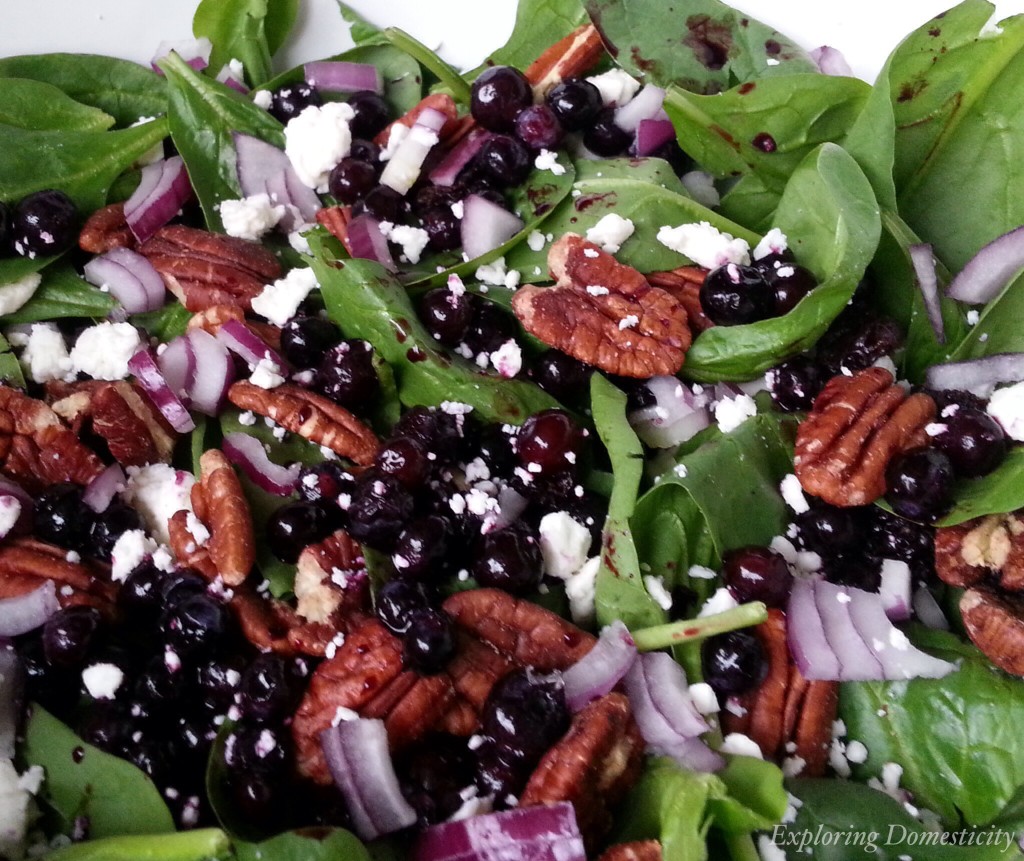 Check back Monday and Wednesday for all 3 Dishes with Wild Blueberries
(Blueberry Balsamic Reduction and About Wild Blueberries)
Blueberry Pecan Spinach Salad
Blueberry Roasted Carrots
Chopped Pepper Steak with Blueberry Caramelized Onions
Get Ya Some

Affiliate Links