I shared the easy things we did to make my cousin's couples shower a complete success.
Next to the Tie-the-Knot relay, which was a blast, the most fun for me was making them a keepsake / party decoration / game.
How to make a "Who is it?" shower game, party decor, and keepsake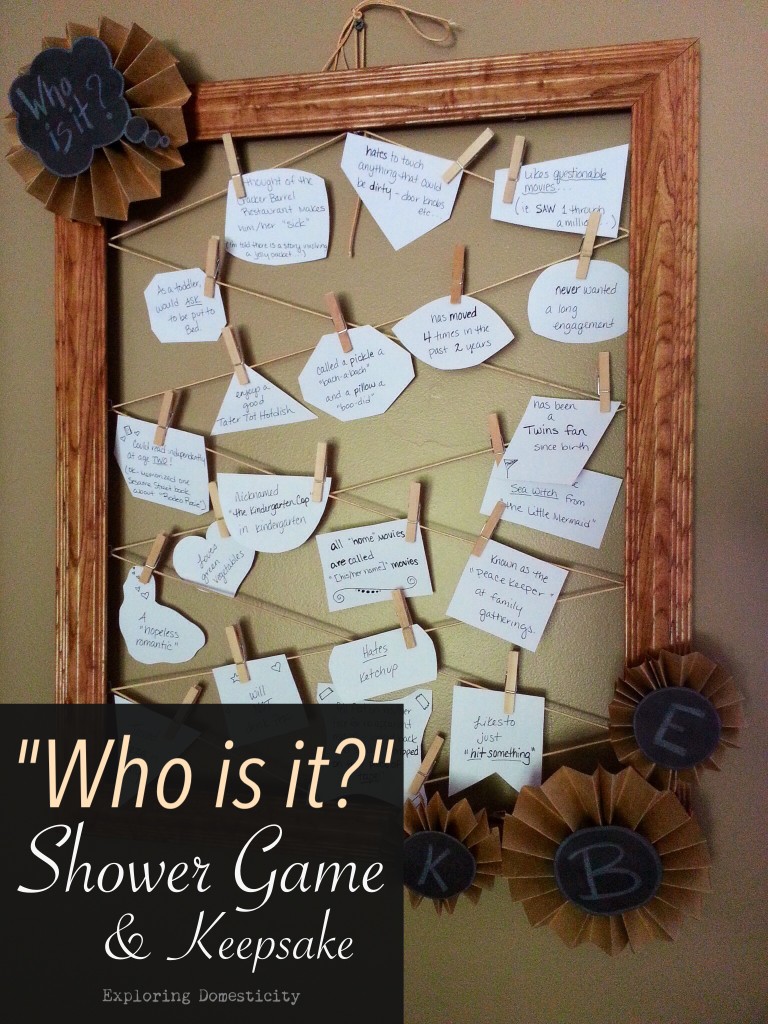 I got the idea from a baby shower game shared over at C.R.A.F.T. I loved the idea of a shower game, cute party decor, and a keepsake for the happy couple.
We found a mirror at the flea market for $2 and removed the mirror from the frame. The great thing about using a mirror instead of a picture frame was that I was able to use the existing staples that held the mirror in place. They gave me the perfect tool for weaving my string across the frame.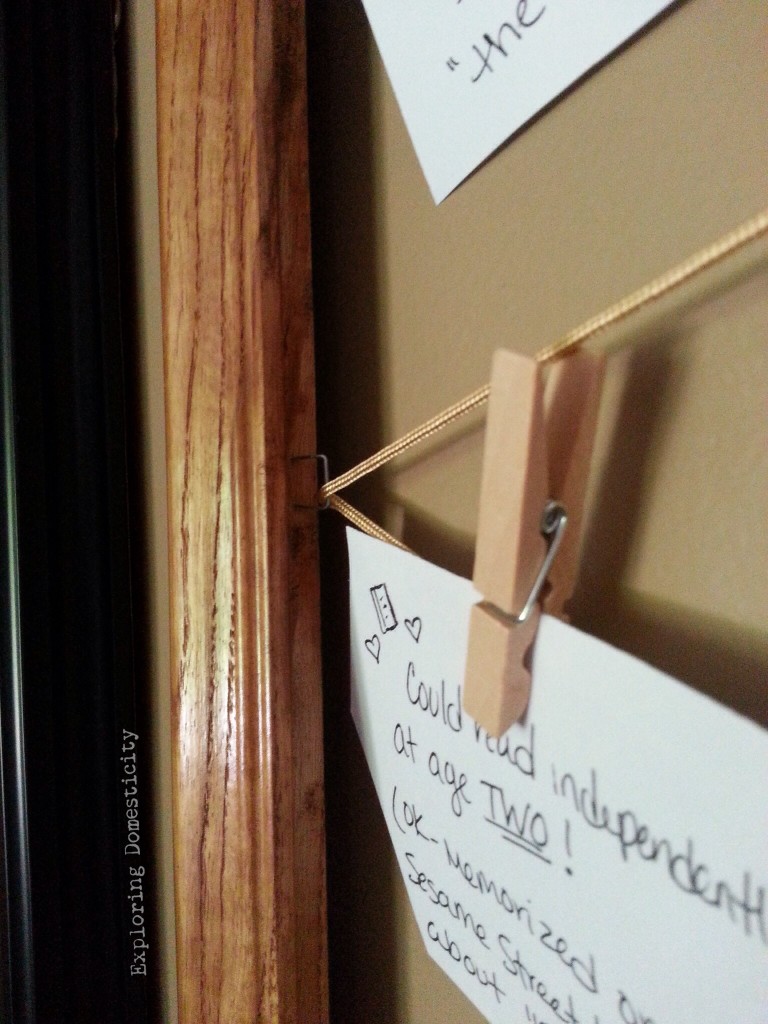 I then used paper grocery bags, black construction paper, and white colored pencils to complete the embellishments. I also got some mini clothespins for attaching things to the string.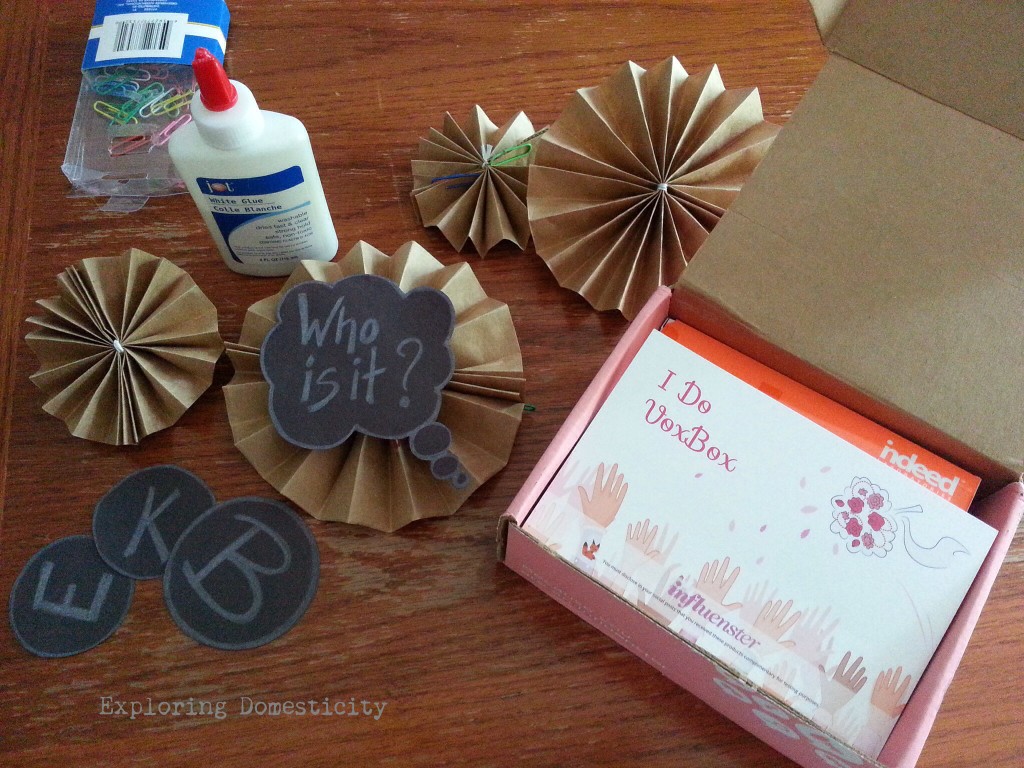 The timing couldn't have been better because the same day I also got my I Do VoxBox from Influenster It is filled with goodies to help survive wedding season, including healthy snacks and cosmetics. Influenster sends free stuff for testing purposes and this is one of the most fun boxes!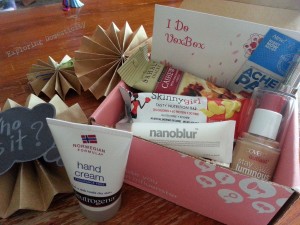 By folding sections of the paper bag accordion-style, you can fold the ends in the middle of each side and fasten them together with glue to create a circle.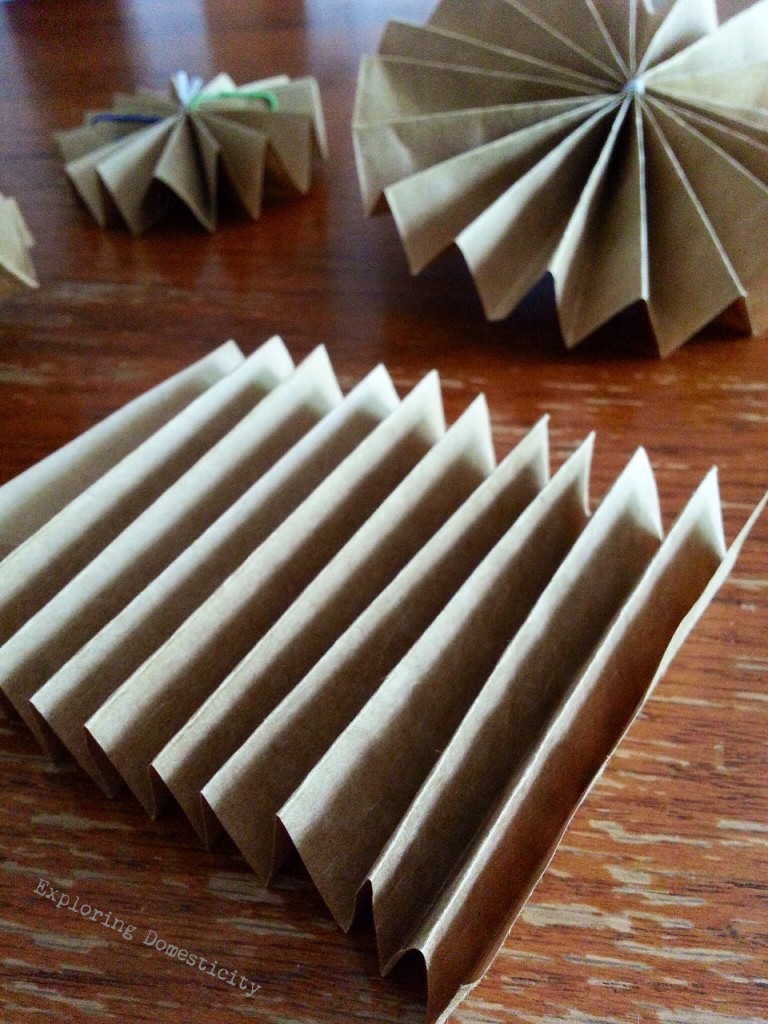 Then add your saying or monogram and you have a really cute, cheap, and easy embellishment the couple can keep or remove easily when fasted with just a twist-tie.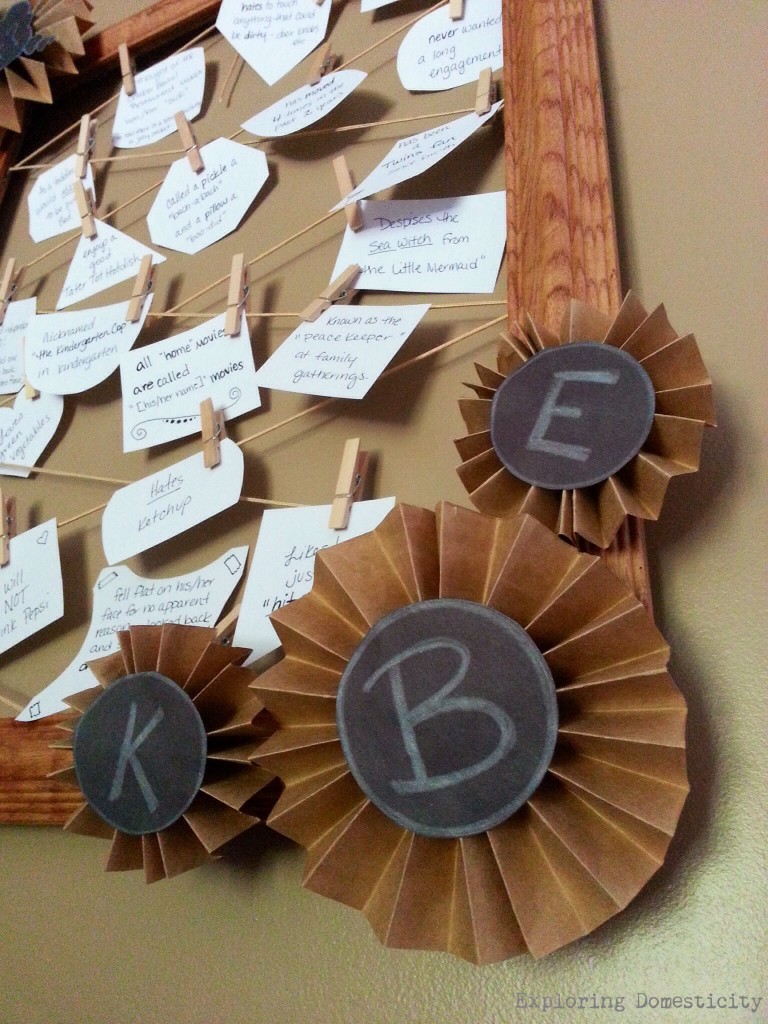 "Who is it?" Shower Game
For a great game that takes the pressure of the guests and has the potential to embarrass the guests of honor, try the "Who is it?" Game.
You need the help of the mothers, or another family member or close friend, of the bride and groom to-be (or new parents to be for a baby shower). I gathered a little over 10 memories, likes/dislikes, or random bits of information about each of them.
We placed the board out during the part and left a notepad for guests to make their guess. Just before gift opening, we gathered the bride and groom and read off each item and let the guests chime in about who it was. We also gave the bride and groom a chance to explain particular stories and claims.
It was a lot of fun, and now the bride and groom have a great little keepsake they can look at for a bit and eventually use to display photos, notes for each other, or greeting cards.
Have you done a game like this before?
What are your favorite shower ideas?
Buy or DIY