There are certain foods that aren't safe for me to keep in the house. No matter how strong my resolve is to stick to my goals, it just works better not to have temptation around.
So, what about those times when your sweet tooth has you searching out (and sampling) everything in the cupboards to find something to satisfy that craving?
Here are some
healthier options
that have
3 ingredients or less
and can
satisfy your sweet tooth
in no time.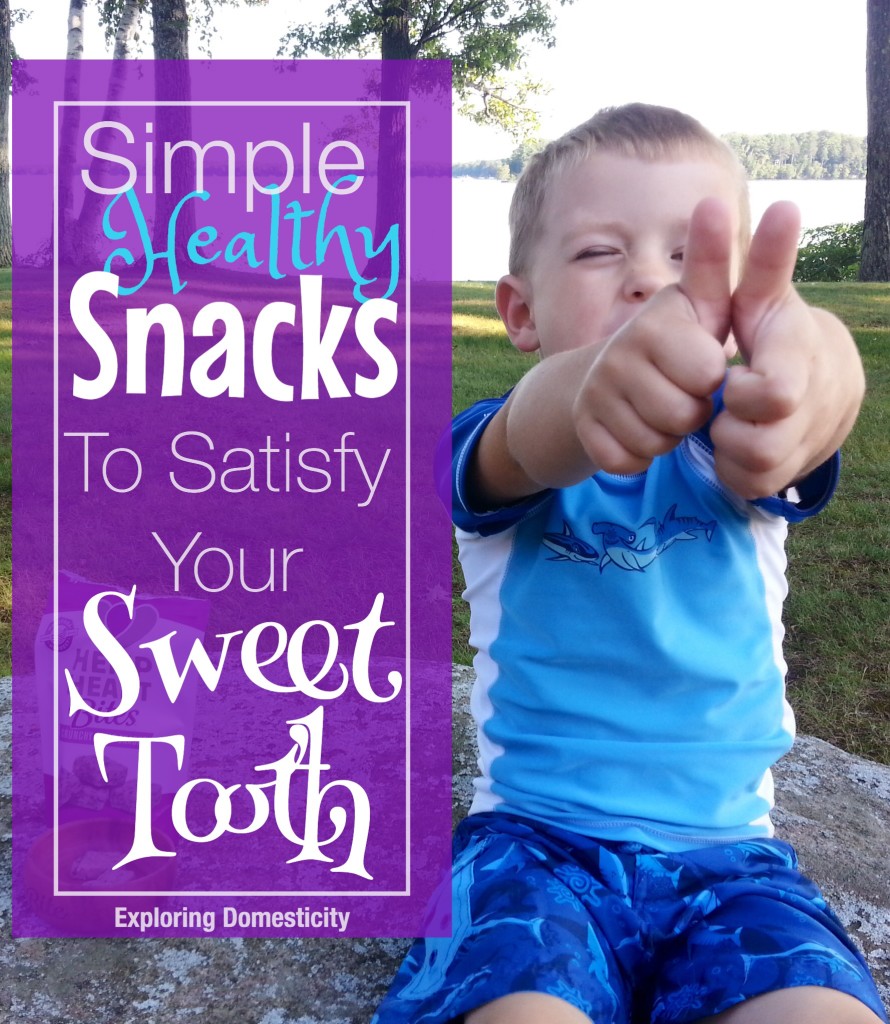 Simple Healthy Snacks to Satisfy Your Sweet Tooth
Peanut Butter
I don't even have to say anything about this one. Peanut butter is delicious! I love a spoonful out of the jar eaten very slowly and savored. I've even been known to sprinkle some chocolate chips on top.
A word of warning: it is VERY hard to stop at one serving! Do yourself a favor and throw that spoon in the dishwasher immediately or I guarantee you will want to go back for more!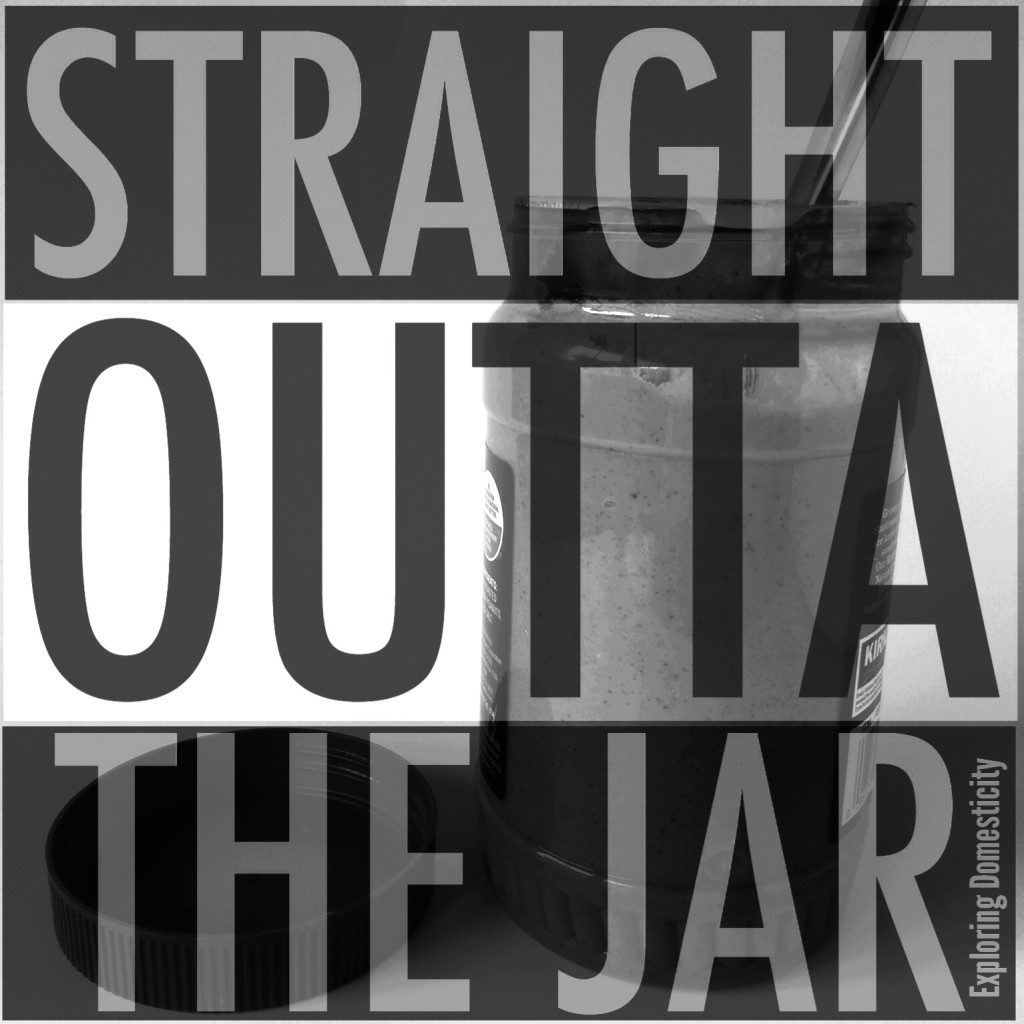 Dark Chocolate
This is another one where portion control is hard to stick to. I've found these great chocolates at Aldi that come with 5 individually wrapped chocolates in one box. They are a great way to pre-portion and make you feel like you're having something special.
Ants on a Log
Can we talk about peanut butter again?
What I like about this snack is that it helps spread the peanut buttery goodness out and gives you a bit more of a treat. Before I paid attention to serving sizes, I could easily use a tablespoon of peanut butter per celery slice, so I like to portion my peanut butter and raisins out and build my ants on a log as I go.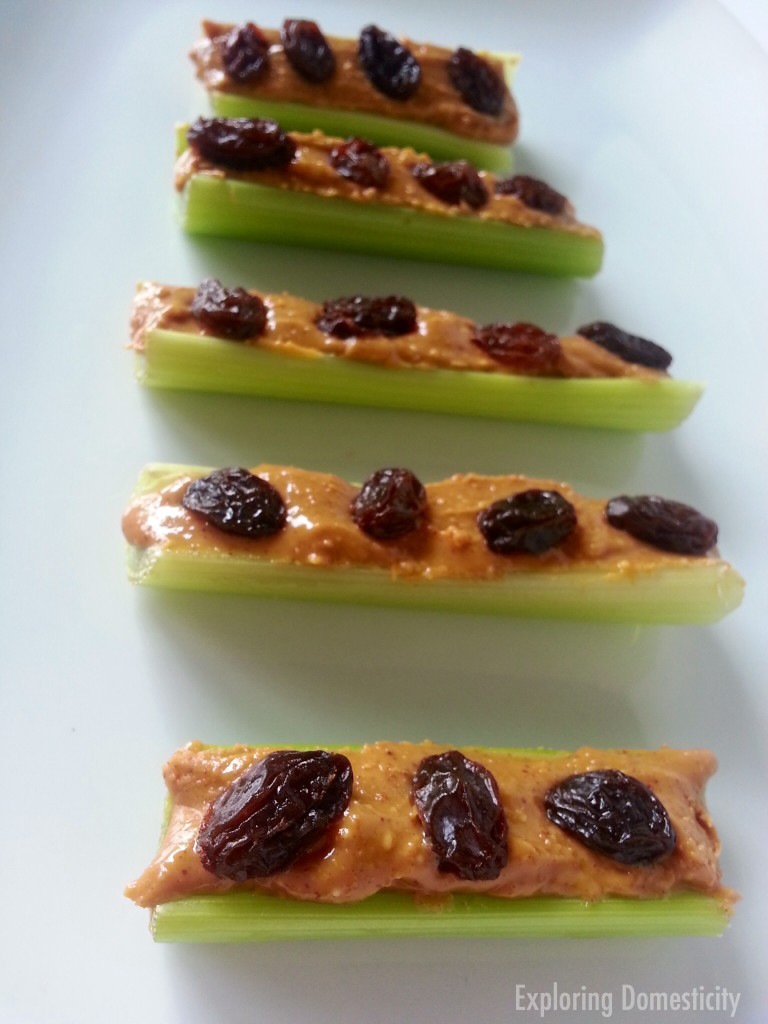 Fruit and Cheese
There are few combos better than sweet, yummy fruit and some salty, delicious cheese.
I love apple slices with some thin slices of cheese or grapes with some small cheese cubes. Even peaches and cottage cheese is delicious.
This is a great way to make eating some fruit a little more exciting, and it give you that delicious salty-sweet action. Nothing better! Plus, you're getting a ton of vitamins and calcium. Can't beat that!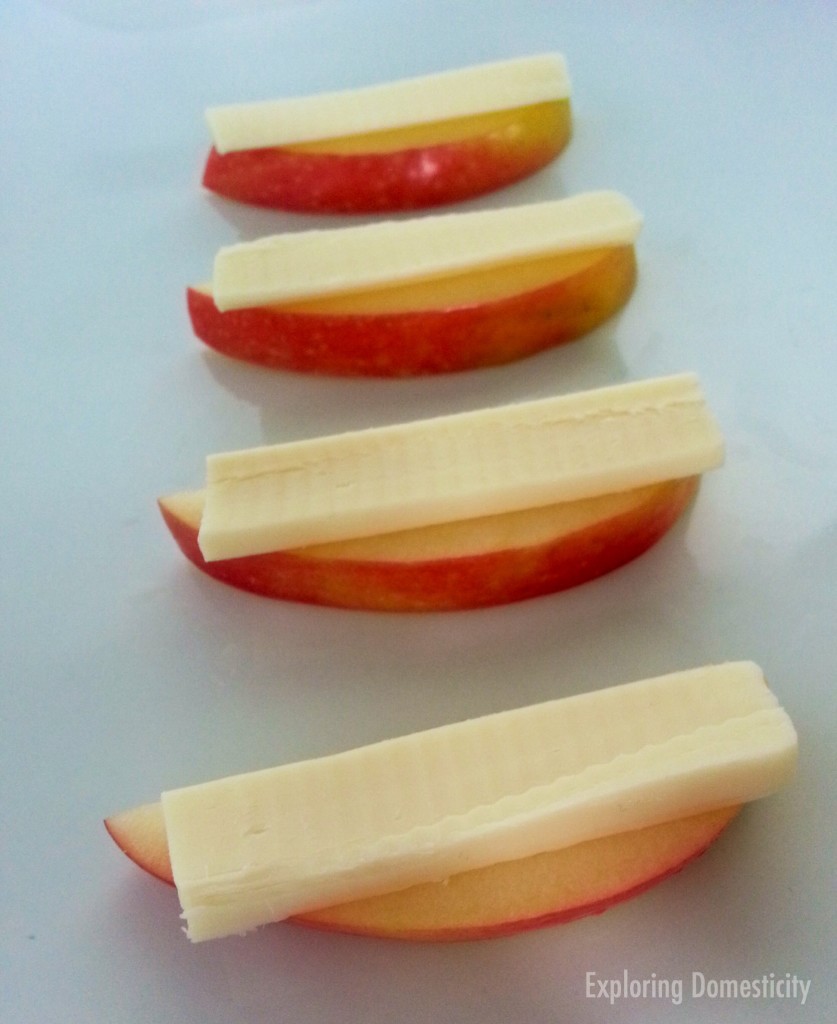 Walnuts and Dates
Ok, I knew nuts were good, but I had no idea how amazing walnuts were until I just looked it up for this article, but walnuts have so many amazing benefits!
Dates used to fall into that, "I don't know if I want to try that…" category with prunes and figs… until I tried them! What was I waiting for? They are super sweet and delicious. So are figs, by the way, but I have yet to break down and try prunes… Dates will definitely satisfy your sweet tooth and are like candy. I even have some that are ground to pieces so I can sprinkle them on anything as a sweetener.
Hemp Heart Bites
Oh my goodness! I can't say enough about the yummy new Manitoba Hemp Heart Bites! As an easy, delicious snack with all sorts of great health benefits, these are great!
I've been adding hemp hearts to my salads and other recipes for years now (see my Sweetheart Nuggets), so I was really excited to get a chance to try the new Hemp Heart Bites as a Sweat Pink Ambassador.
They did not disappoint, and they are delicious! Nutty and sweet, they are the perfect snack to satisfy your sweet tooth. They are definitely a treat and a bit high in the sugar department, but the ingredients can't be beat.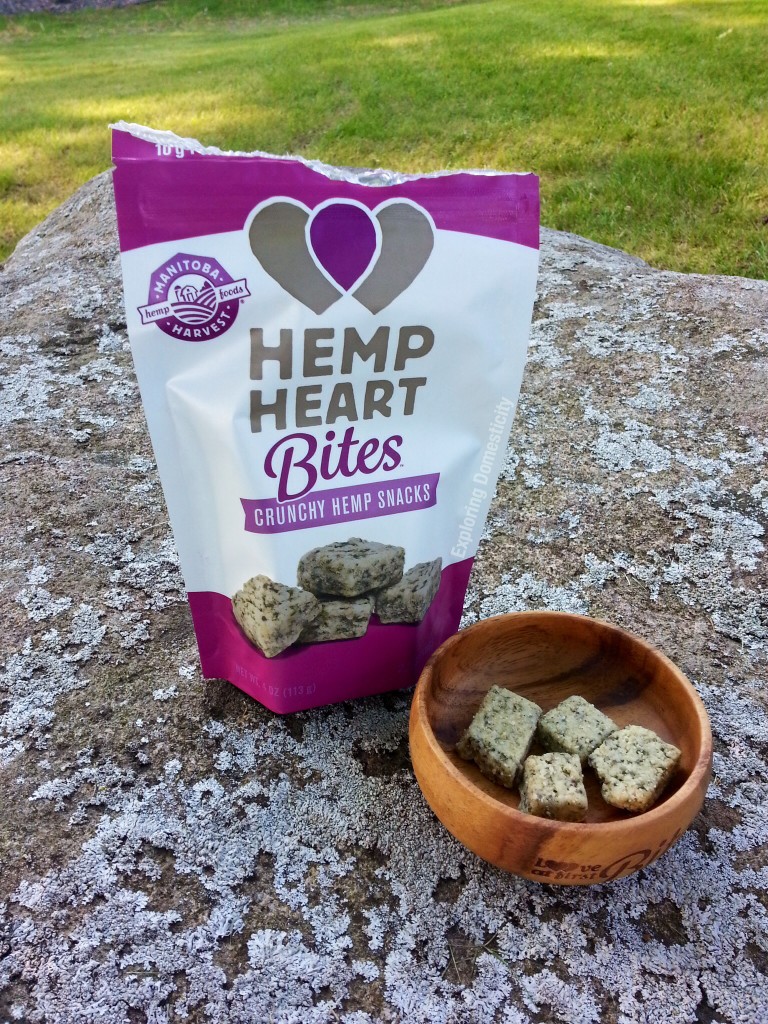 I finished the entire bag in a week, and it would have been a weekend, but I knew I had to take photos for this review! So, I'll have to take advantage of the discount code HHBitesLaunch15 for 15% off Hemp Heart Bites on manitobaharvest.com.
I'm also going to win the Hemp Heart Bites photo contest to get a case of my own. In case I'm not the winner and that doesn't work out as planned, I hope it will be one of you!
Show us how you and your family stay active during back to school season, and tag @manitobaharvest #hhbites @fitapproach #sweatpink for a chance to win a case of Hemp Heart Bites!
Photos tagged on Twitter and Instagram will appear here: http://manitobaharvest.com/hhbites
Deadline: 9/30
Eligibility: US and Canada residents.
Speaking of Instagram, I started a new Instagram page @IWorkoutForSnacks to share my favorite snacks and workouts. Instagram is definitely my favorite, so I'm excited for another fun way to connect with others. I hope you'll check it out!
Tell me your favorite quick and healthy snacks!
I need some new ideas and I want you to share!