Oh my goodness, you guys, last week was a whirlwind!
Actually, it goes back about two weeks ago…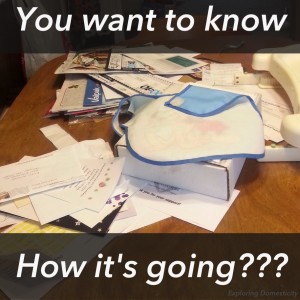 As I started the Health and Fitness Holiday Giveaway Hop, I felt behind because we had just gotten back from 3 weeks away and I didn't have all my giveaway items in line as the holiday weekend hit. I sent out emails to all the amazing companies from WOW Summit and was completely overwhelmed by their generosity!! I ended up with prizes so amazing it seemed like I could have done 5 seperate giveaways and still have them be awesome! Then came the hard part, keeping up with the reviews that I wanted to go with the prizes to thank the amazing folks who were so generous as to offer amazing prizes for you!
So, what happens when we're already a little stressed with settling in after a trip, setting some strict deadlines for a usually 2-3x per week blogger, and getting back to reality before Christmas?
You can expect to get hit with a few curveballs!