Do you make a point of giving back around the holidays?  All year long?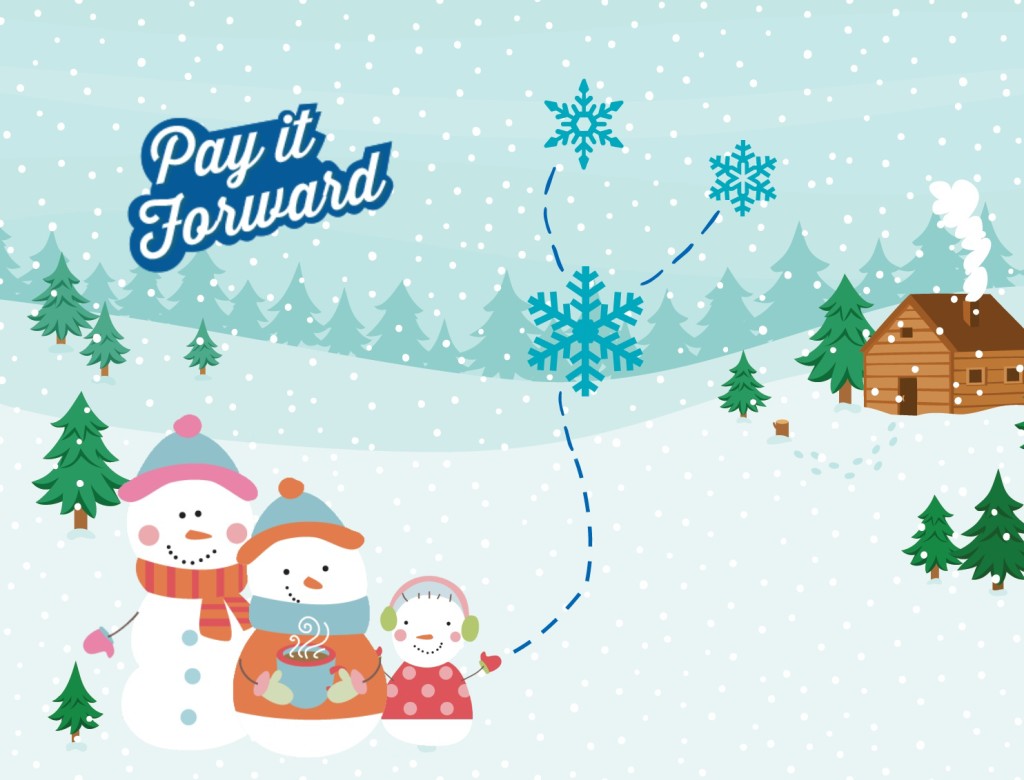 As my kiddos get older, I love the idea of teaching them to be kind to others by giving back.
We are focusing on gratitude with the little ones and this is the next obvious step: showing how grateful you are for all you have by sharing and bestowing blessings on others.
We're also sharing an act of kindness with you and adding to the Holiday Health and Fitness Giveaway Hop!
We normally love to adopt a child or family to buy a Christmas gifts for but, since my own kiddos have come, we seem to get shorter on time each year and this one isn't happening.  So, this year, I want to show the kiddos how good it feels to give random acts of kindness to strangers.
The holidays are perfect for this and we have a very inexpensive way to show others we care and give them a little something they can use during the holidays.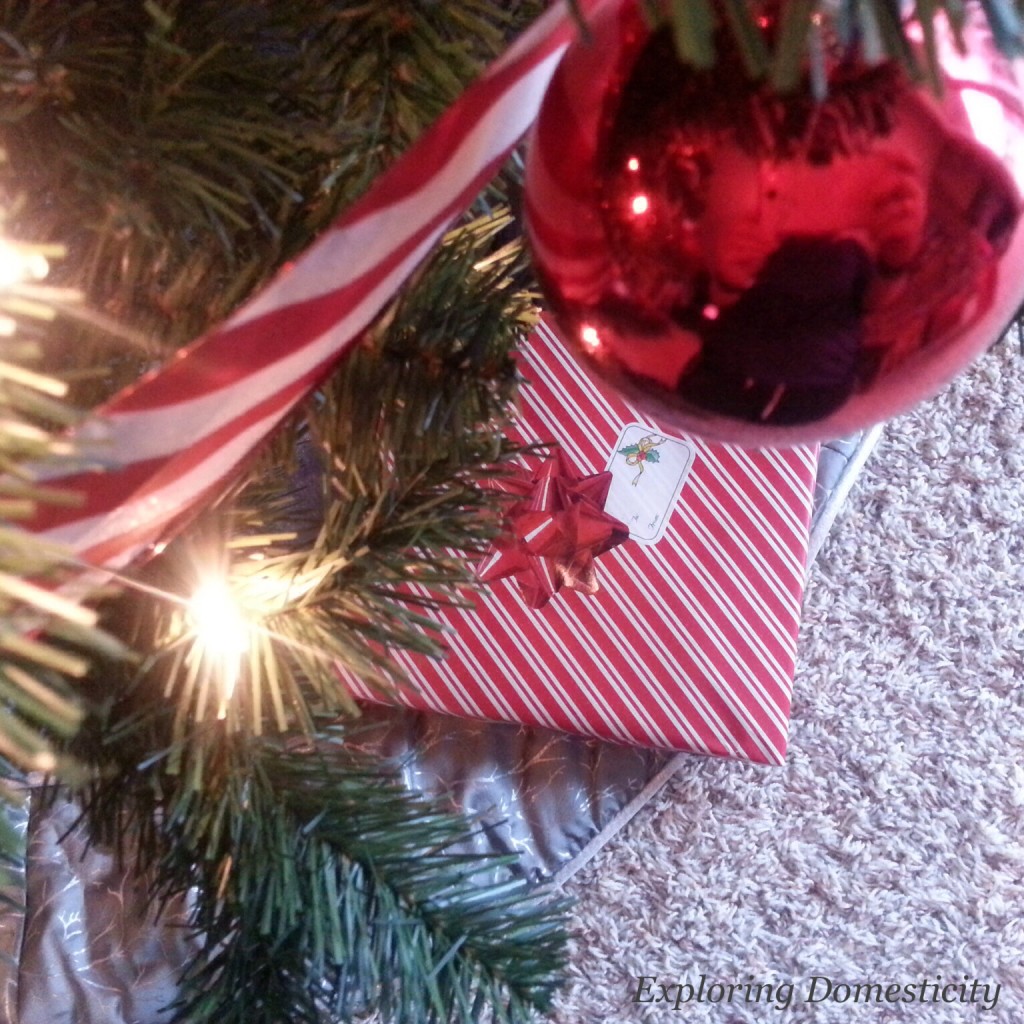 Many years ago my dad needed a bow for a gift for my mom.  Being a graphic artist, he went to the computer and fired off a beautifully 3D bow attached to a tag.  They went on the make a large supply of them and we have never used another bow since.  We also have plenty to share and I think they are a fantastic gift!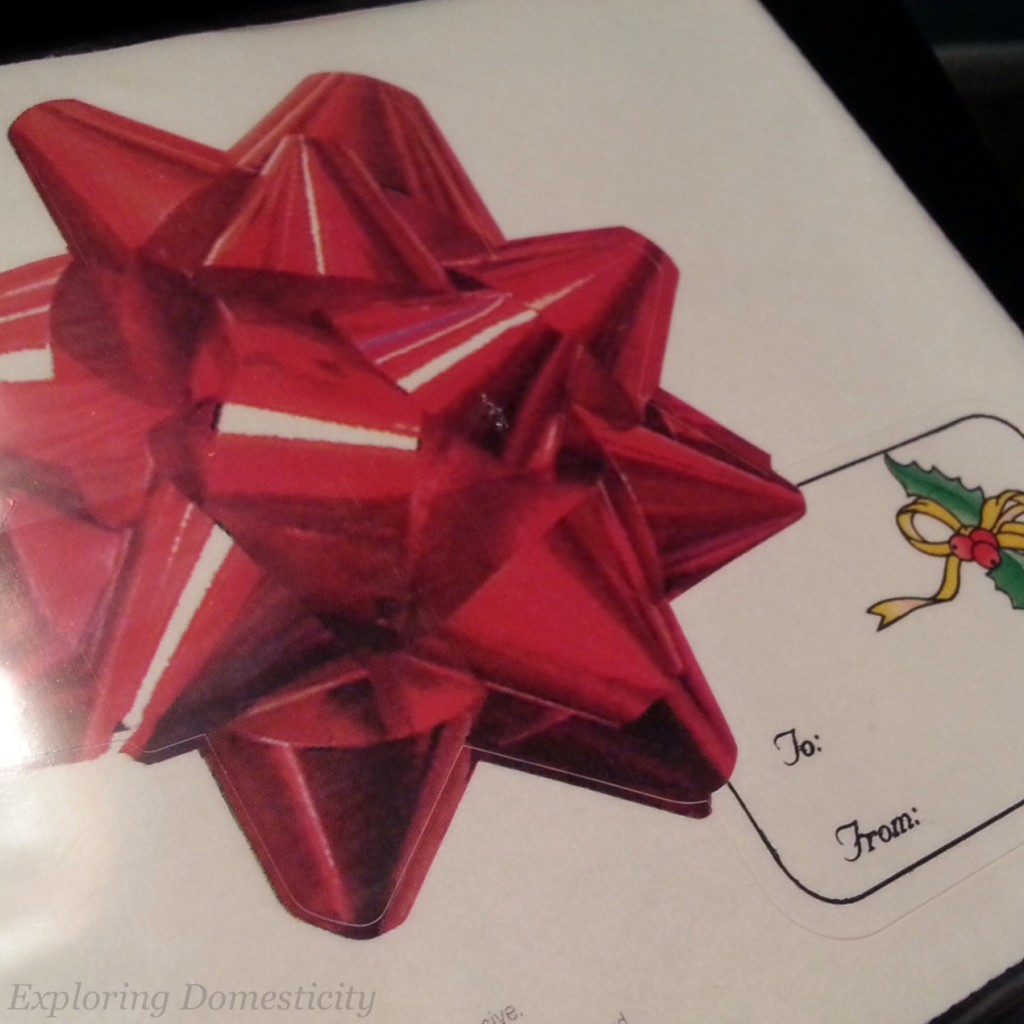 The plan is for the little ones to help me pass them out to everyone we meet – the little guy's preschool teacher, nurses at the clinic, store clerks, etc.  It will be a fun way to give back and teach the kiddos how fun it is to make others happy.
We're also adding a pack of six to my HUGE Holiday Health and Fitness Giveaway going on right now – so be sure to enter!
I'm so excited! I'm also very excited to cohost a Twitter Party all about giving back and paying it forward – check out the details below!
#GiftOutsidetheBox Twitter party details
What: Are you planning on giving back this holiday season? While doing good deeds is a great idea all year, the spirit of the holiday season gives us even more inspiration to pay it forward.
Paying it forward means to perform an act of kindness without expecting anything in return, other than the person receiving the act of kindness doing something nice for someone else. It's a simple, powerful concept that can change the lives of others and make us feel great. Doing something nice for a friend, neighbor, or even a complete stranger also makes you happier and less stressed – and we all need that during this hectic time of year.
Join SBLI and Charley Johnson, President of the Pay it Forward Foundation, for a Twitter party to share tips and ideas for how we can pay it forward this holiday season. We'll also be talking about how you can get the whole family involved in paying it forward, and how to teach your kids the importance of spreading kindness.
When: Wednesday, December 10, at 1 pm EST (the party will last one hour)
Where: Twitter – follow the #GiftOutsidetheBox hashtag to track the conversation. You can see the details and RSVP here: http://vite.io/GiftOutsidetheBox
Hashtag: #GiftOutsidetheBox
Prizes: We will be giving away five prizes to randomly selected winners. Five winners who answer trivia questions during the party will receive $50 VISA gift cards, and a Pay it Forward bracelet!
Pay it Forward Foundation Website: http://www.payitforwardfoundation.org/
Pay it Forward Foundation Facebook page: https://www.facebook.com/payitforwardexperience
SBLI Website: http://www.sbli.com/
SBLI Facebook: https://www.facebook.com/mySBLI
My fellow co-hosts:
Danielle, Simmworks: @simmworksfamily
Dawn, Homemaking Hacks: @dawnchats
Gena, Life with Captain Fussybuckets: @cptfussybuckets
Jamie, Roubinek Reality: @jmroubinek
(Yours truly) Kristin, Exploring Domesticity: @ExpDomesticity
Leila, Life as Leels: @LifeasLeels
Melissa, Outnumbered 3-1: @OutnumberedMama
Tesa, 2 Wired 2 Tired: @2Wired2Tired
It should be a lot of fun and I look forward to chatting with you all and sharing the warm fuzzies of the holiday season!
What is your favorite way to give back around the holidays? …the rest of the year?
This post may or may not include affiliate links and I may have been compensated for sharing this information. It goes without saying that all opinions shared are 100% my own and I only write about things I back completely.
Happy Holidays!