Prepackaged organic snacks can be so expensive! These affordable organic snacks for kids are a huge time-saver, and help you feel good about what you are throwing in their backpack for snack or lunch.
Everything from breakfast bars and biscuits to popcorn and Mickey Mouse shaped animal crackers…. These snacks are great on-the-go, and perfect for busy moms on a budget. Best of all, they are organic and won't fill your kiddos full of unnecessary chemical like the other bargain snacks.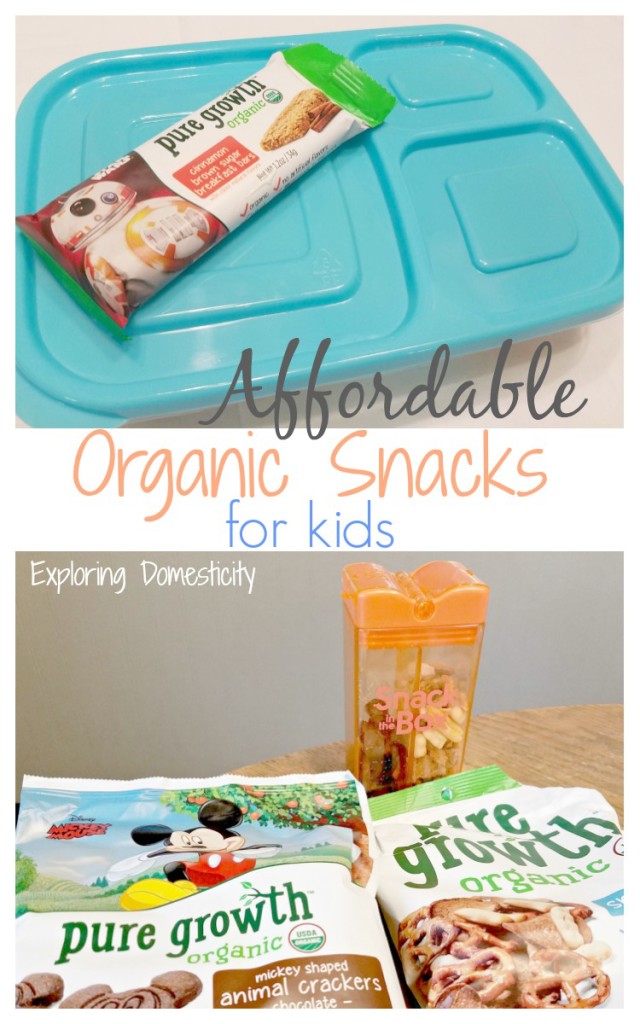 We were contacted by Pure Growth Organic and provided with products to try. This post also contains affiliate links. If you make a purchase through the link, this site will receive a small commission. We hope you find the links helpful!
Is there anything kids like more than a snack?
I swear, I must hear, "Mom, can I have a snack?" about a million times a day. Our house if full of fruits, veggies, and other healthier snack options.
If those kids are going to ask me for snacks all day long, they better be snackin' on good stuff!
When it comes to packing a school snack for my kindergartner, I try to go with something easy that I can throw in the backpack. We do an apple pretty often and a banana that we put in the best thing ever…
a banana keeper!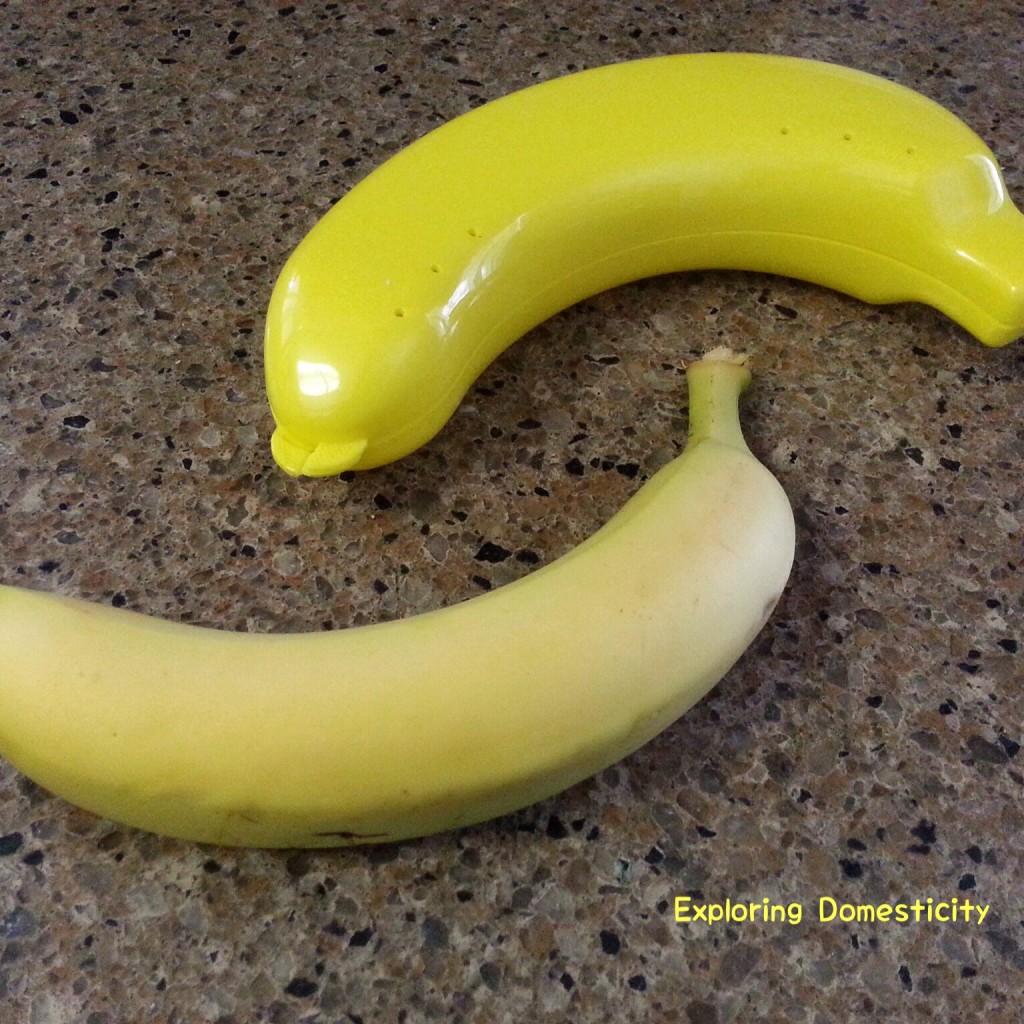 I'm telling you, if you don't have one, you're missing out. I got this at the dollar store, but I also found a banana keeper on Amazon for $2 with free shipping, and this pack of three banana keepers with different colors – I should get these for stocking stuffers. It's the little  – and sometimes weird – things that make my kids happy!
It's amazing how it helps to keep the banana fresh. Even when we have a half banana, it stays fresh in the fridge in that thing.
Ok, totally off track here…
Besides the apple and banana, and the occasional pear, a lot of fruits and veggies need to be prepped or will take a beating in the backpack of a kindergartner.
So, we've been looking for other ideas to keep keep him fueled up for the rest of the day with a snack he loves and I can feel good about. Prepackaged, affordable organic snacks are a total time saver!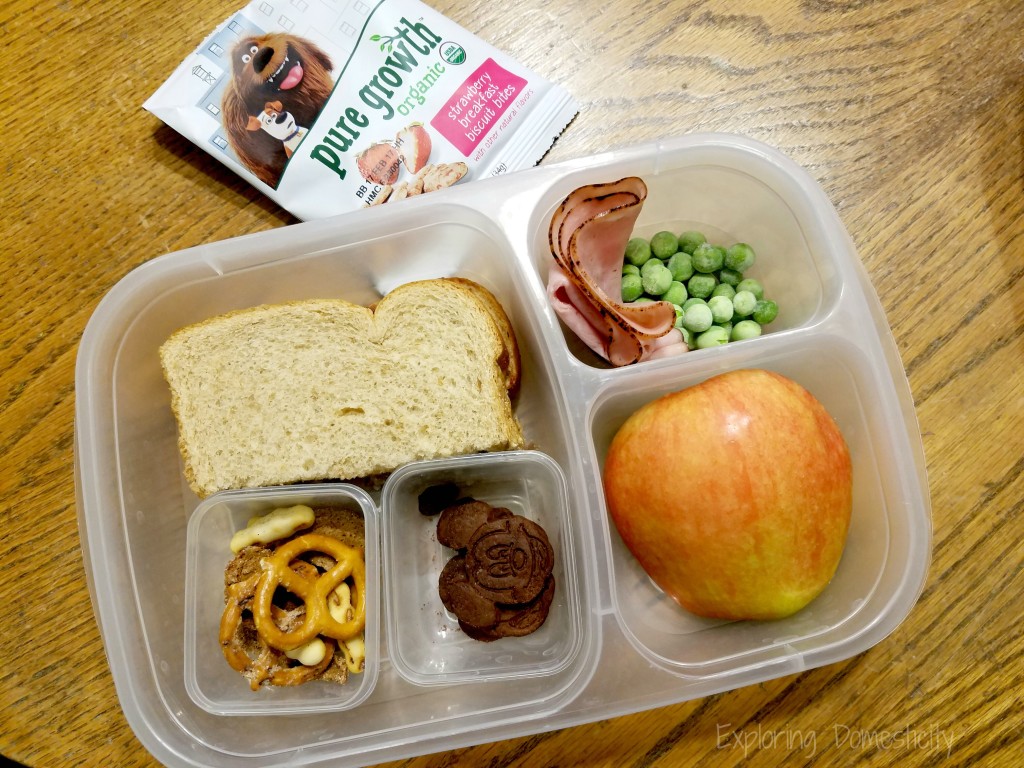 Affordable Organic Snacks
Just before I wrote all about our lunches, snacks, and favorite containers (Drink in the Box is the best!!!), I heard about Pure Growth Organic. I happily accepted their offer to try some of their affordable organic snacks to add variety to my kiddos' snack time.
They have so many products to choose from! It's impossible for me to choose, so I asked for a surprise.
We received some strawberry biscuit bites, Mickey Mouse shaped chocolate animal crackers, a salty snack mix, and cinnamon brown sugar breakfast bars.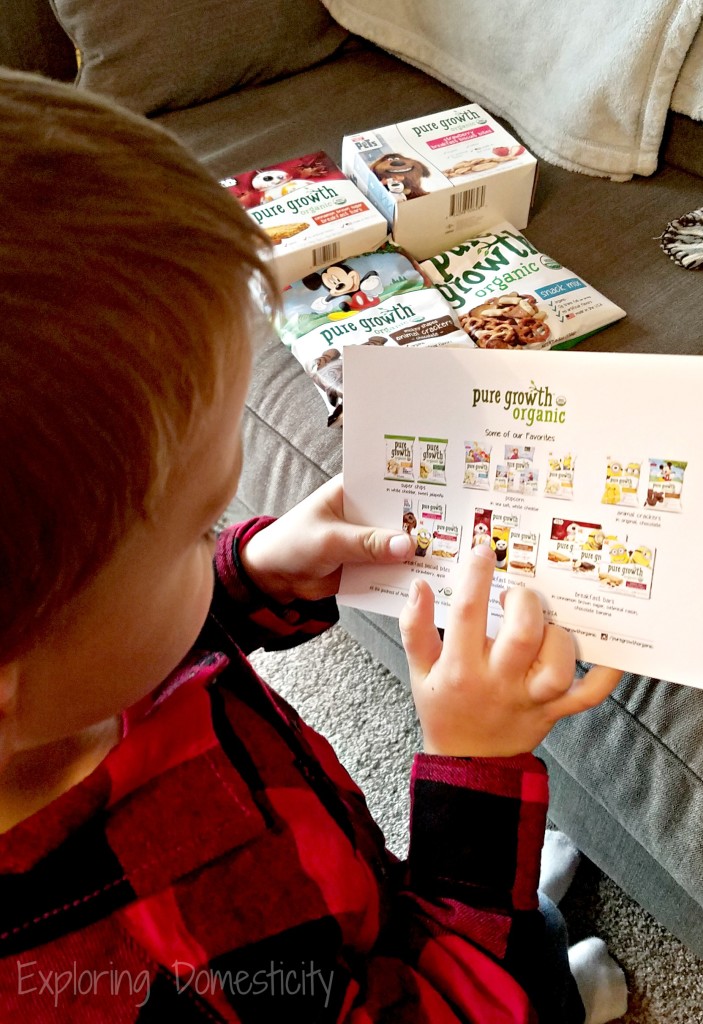 The breakfast bars and biscuit bites are individually packaged and super easy to throw in a bag or the lunch box. My daughter lovs these! She feels like she is getting a special treat.
The snack mix and animal cracker are in larger bags and I send these for my son in his Snack in the Box container. He loves them!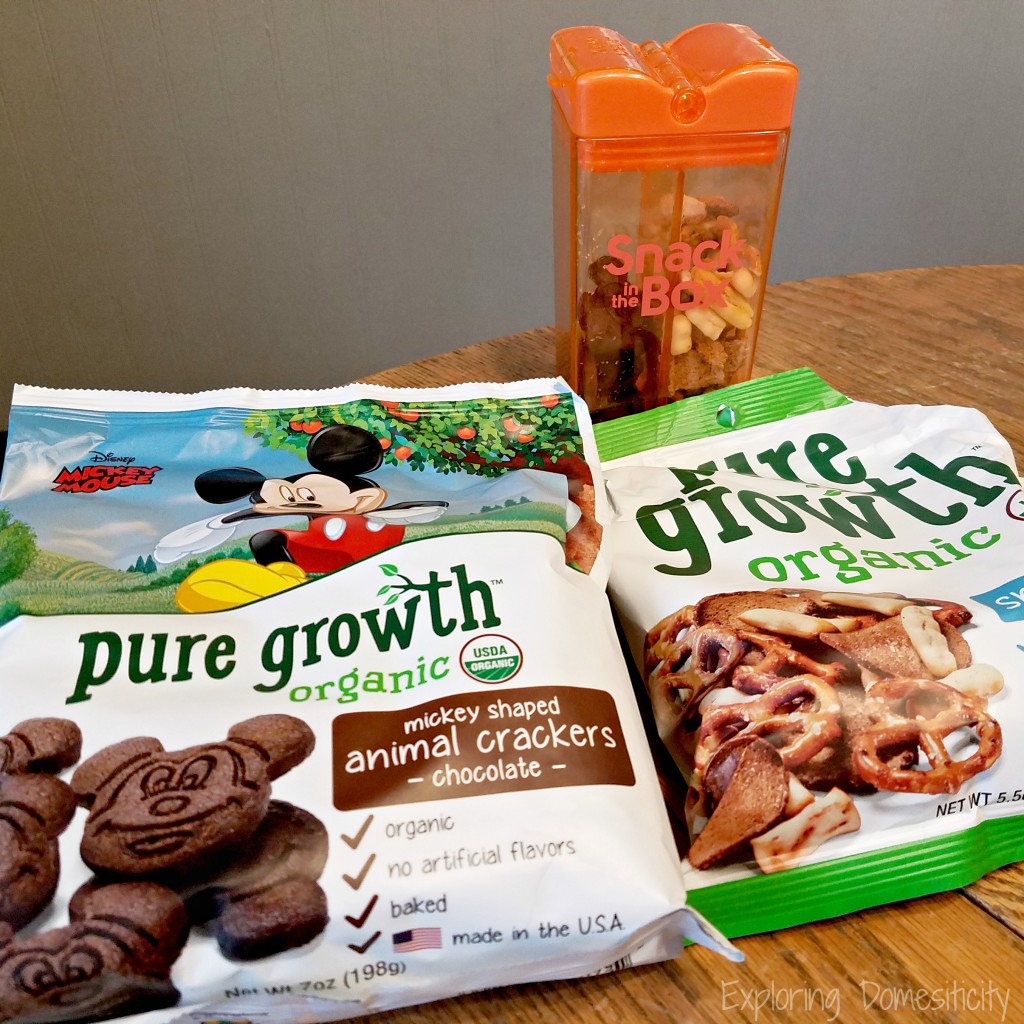 The fact that these are also really affordable is such a bonus!
It's not easy trying to budget for organic snacks. It's so important to invest in our kids and be careful about what is going into their bodies…
However, when you can find an organic snack at these prices, it is such a relief!
As of right now, on Amazon, a box of the breakfast bars or biscuit bites are under $3. A few of the others I checked are so popular that they're sold out at the moment. However, Pure Growth Organic is committed to making sure they have good products that families can afford.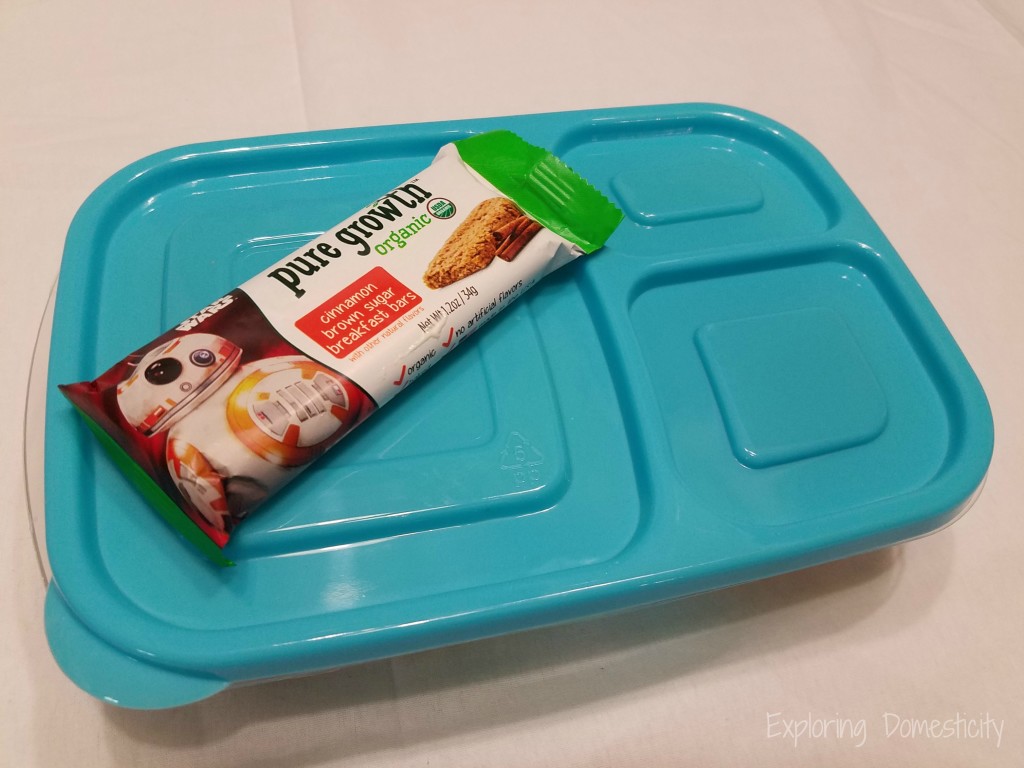 Snacks and lunch ideas are always on our radar. If you're looking for lunch ideas, check out these ideas for healthy lunches and our favorite containers.
Also, here is a huge list of some of our favorite healthy snacks kids love – including fun ones like yogurt bites and the reason my kiddos request peas on a regular basis!
I've gotten so many positive comments on Instagram from others who love Pure Growth Organics? Have you tried them?
What are your favorite good-for-them snacks for kids? Any other brands I should know of that are as affordable as Pure Growth Organics?

More Like This