I love making a game out of my workouts.
Switching it up and making it fun is what it's all about, and this game keeps you guessing and sweating the whole way through.

This cross between the card workout and a bucket list came to me after I saw an Instagram post of how someone displayed their summer bucket list. I had clothespins and I had a bucket, so I thought, why not make a fun way to workout and keep myself guessing.
All you need are some clothespins and you can make this happen.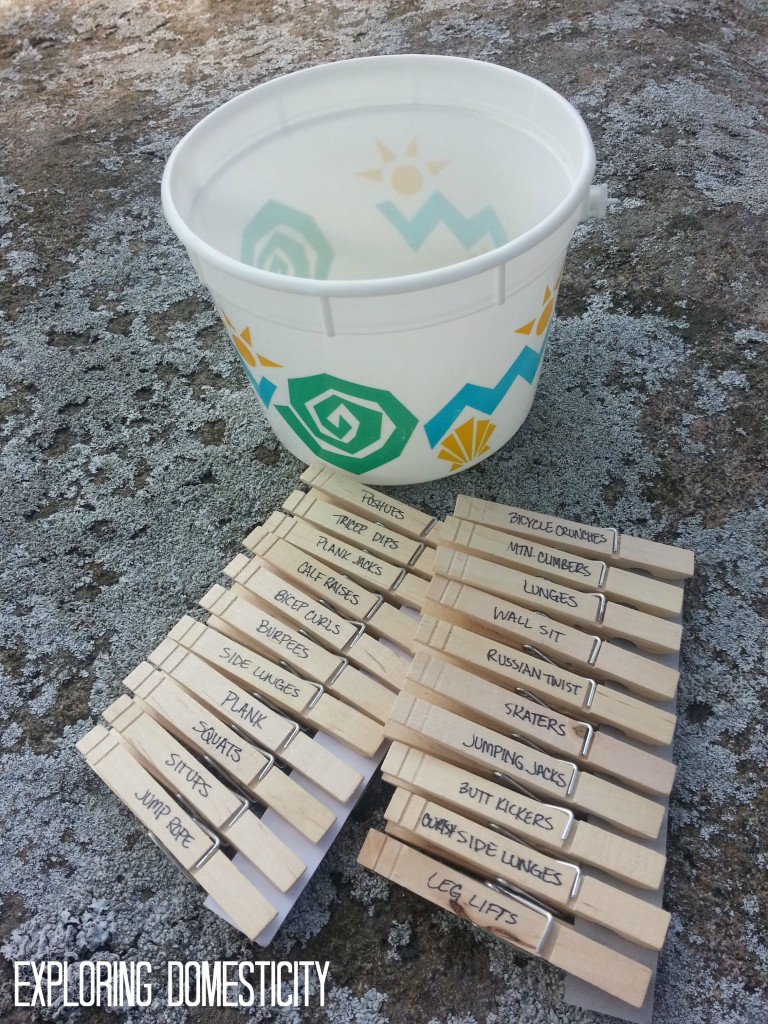 Brainstorm or look up some common exercises and write them on the clothespins. Place the clothespins around a bucket, bowl, or box with the exercises facing the middle. Pick a pin, complete the exercise, and throw it in the container.
A couple tips:
Leave the amount blank to customize your workout each time you use them
Set a specific amount of time for each exercise depending on the amount of time you have (ie. do each exercise for 45 seconds)
Set a specific number of reps for each exercise
Color the back of the clothespins to signify lower body, upper body, and core to make sure you don't get a bunch back to back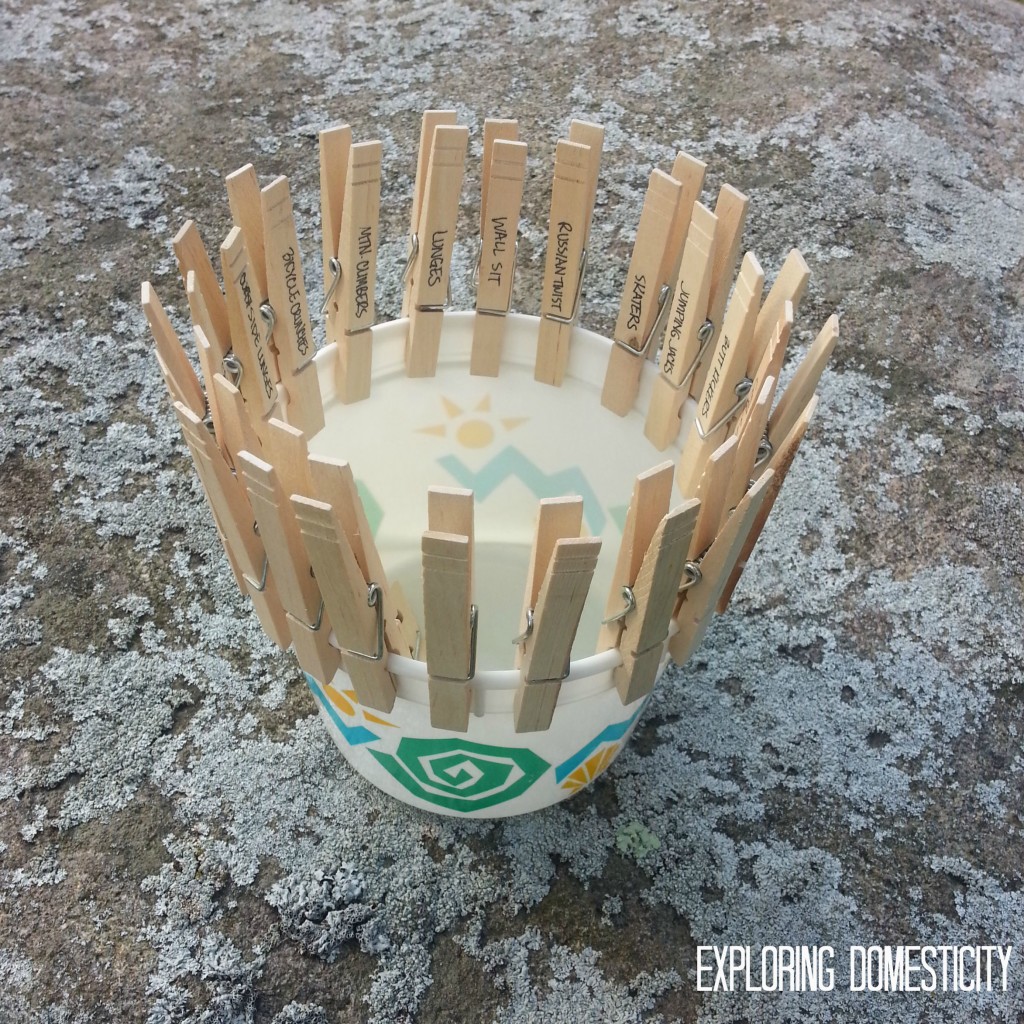 I had so much fun with this and worked up a major sweat.
Hope you love it too! Enjoy!
What do you think? Are you going to give it a try?