I see the hashtag #thestruggleisreal all the time and that is definitely how I feel right now about my weight loss efforts.
I. Am. Struggling.
The easy excuse is that life has been so busy lately. We no longer have our wonderful nanny that made our lives easier all summer long. I'm trying to make up for how much slacking I did on the blog this summer, and I'm still having trouble saying no to the awesome review opportunities that come my way. My amazing job with DietBetter can be really hard to find time for without a large blog of time to get into a grove without the start and stop of fielding children. My kiddos deserve any extra attention I can give them during the day. Last, especially after BlogFest, I am dying to get some time in on up and coming projects that seem to fall to the bottom of the list!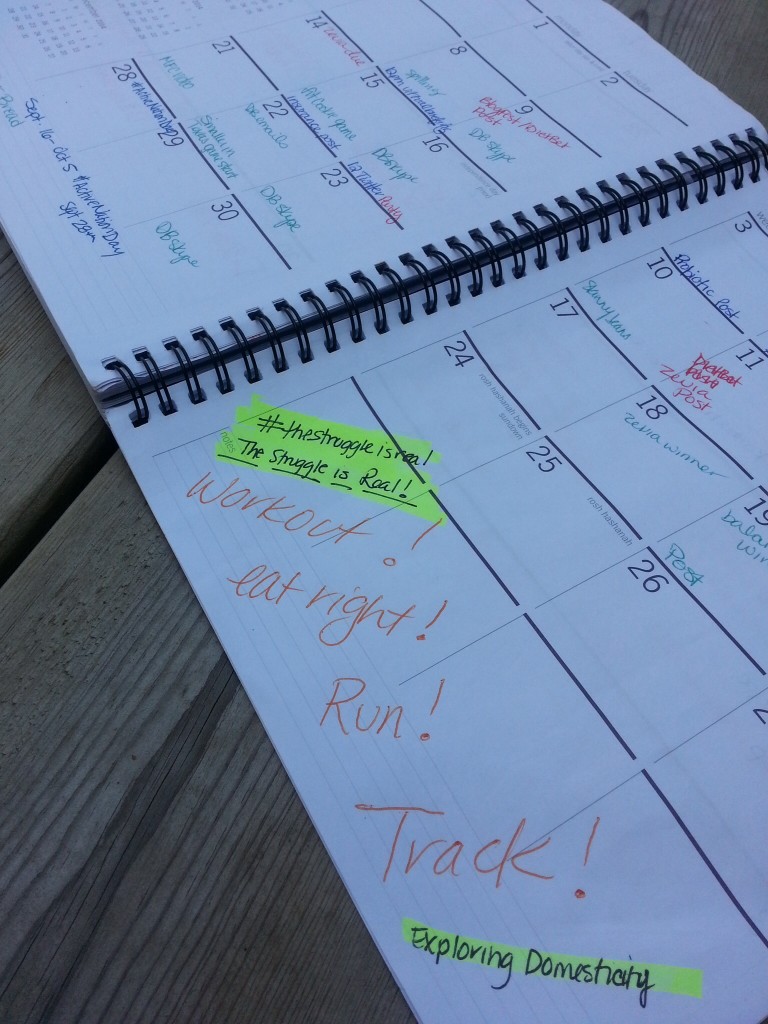 Whew! Now that that's over…
I can still do this!
I'm a very visual person. I have a million to-do lists, dry erase boards on the back of cabinets for meal plans and reminder, more than one planner, and multiple notebooks to hot things down.
Especially now with how much I have on my plate, I need some reminders so that the time doesn't go by with me completely missing some important things.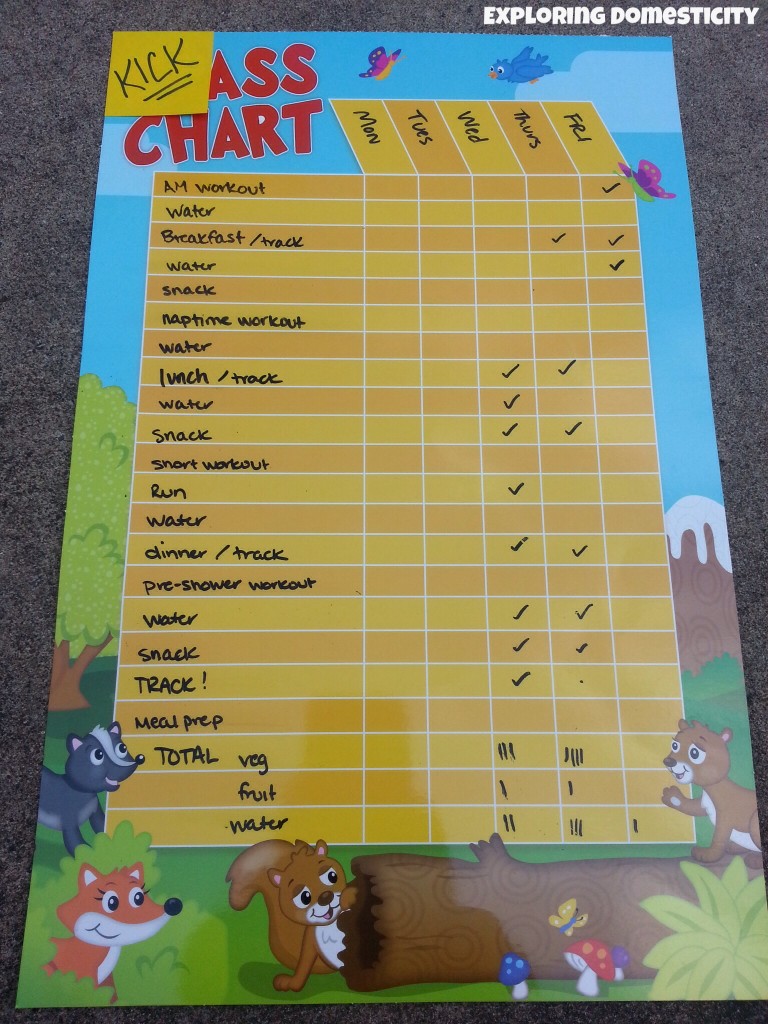 When I found this "Class Chart" at the dollar store, I knew I had my temporary solution! I know have a "Kick Ass Chart" to help keep me on track. I placed everything in the order of my day and when I'd like to remember certain things. I also placed things in there to remind myself how easy it can be to fit something in.
No, I don't plan to do five workouts a day, but I do want a reminder that I can fit in a naptime workout or run if I didn't do a morning workout, or a quick 10-15 minutes before my shower if I still hadn't had time for anything. I also need those many water reminders because, when I'm busy, I realize far too much time goes by between water breaks!
I'm getting there. It's doing the trick so far and I love checking things off!
What do you do to keep yourself accountable? Are you a list and chart person?