Comfort foods that make you feel all warm and cozy inside are a must. It's also important to make sure those comfort food are made with the best ingredients, and from a company that cares as much as you do about the food you eat. Blake's Pot Pies are the perfect cozy comfort food, and they are made by a company who cares.
Blake's also has a giveaway for you! Enter to win some awesome Blake's swag, and I'm going to give you the scoop on other giveaways going on right now, so you can enter to win even more!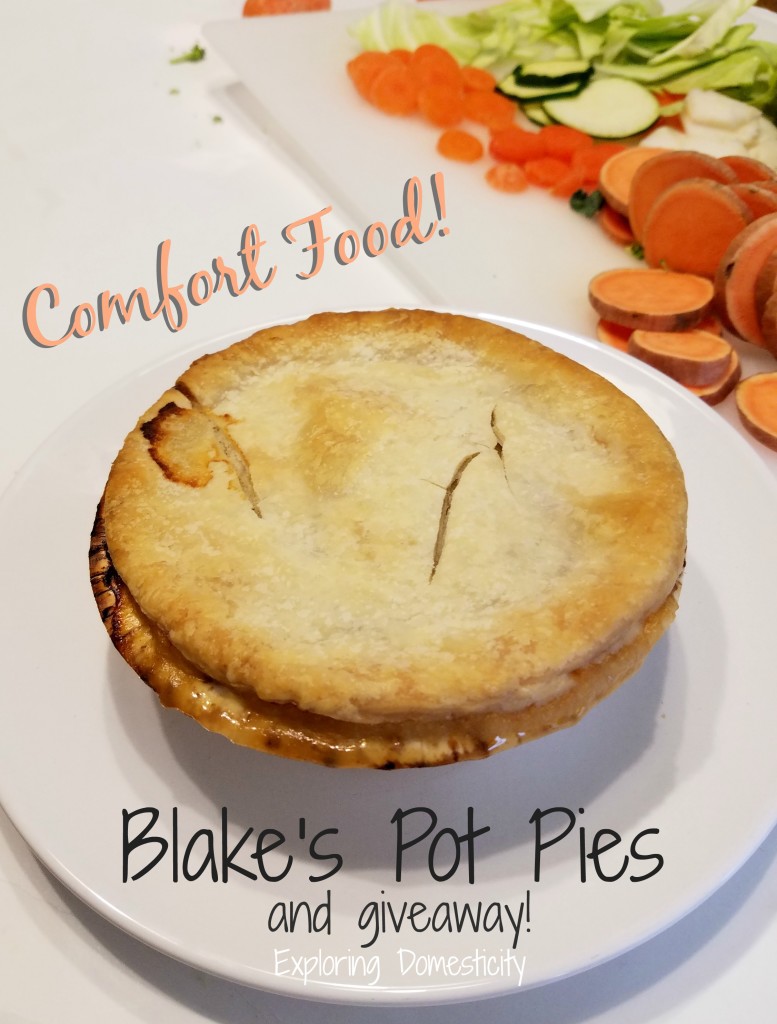 This post may include affiliate links, and I received this product for free from Moms Meet (momsmeet.com), May Media Group LLC, who received it directly from the manufacturer. As a Moms Meet blogger, I agree to use this product and post my honest opinion on my blog. All opinions are my own.
The folks at Moms Meet and Blake's aren't going to like this… or maybe they are… but, I didn't share a single pot pie with anyone in my family…
Oops!
I'm sorry, but this is the perfect bit of comfort food that is great for mom. The microwave may not be the recommended method of cooking, but it is quick and the pie comes out delicious.
After making everyone else's lunch, getting the kids setup, cleaning up just in time to hear the kids are finished, and putting everything away and hosing the kids off… this is a warm and delicious treat for mom. It feels so good to grab a spot on the couch and eat someone else's home cooking.
I probably will share Blake's with the rest of the family. Most likely… Someday…
I know my husband would go crazy for them, especially the beef pot pie. My kiddos are also fans of this type of food and would love to have their own pie. So far, I've had three myself over the past month. It's like my own little way of having someone cook for me.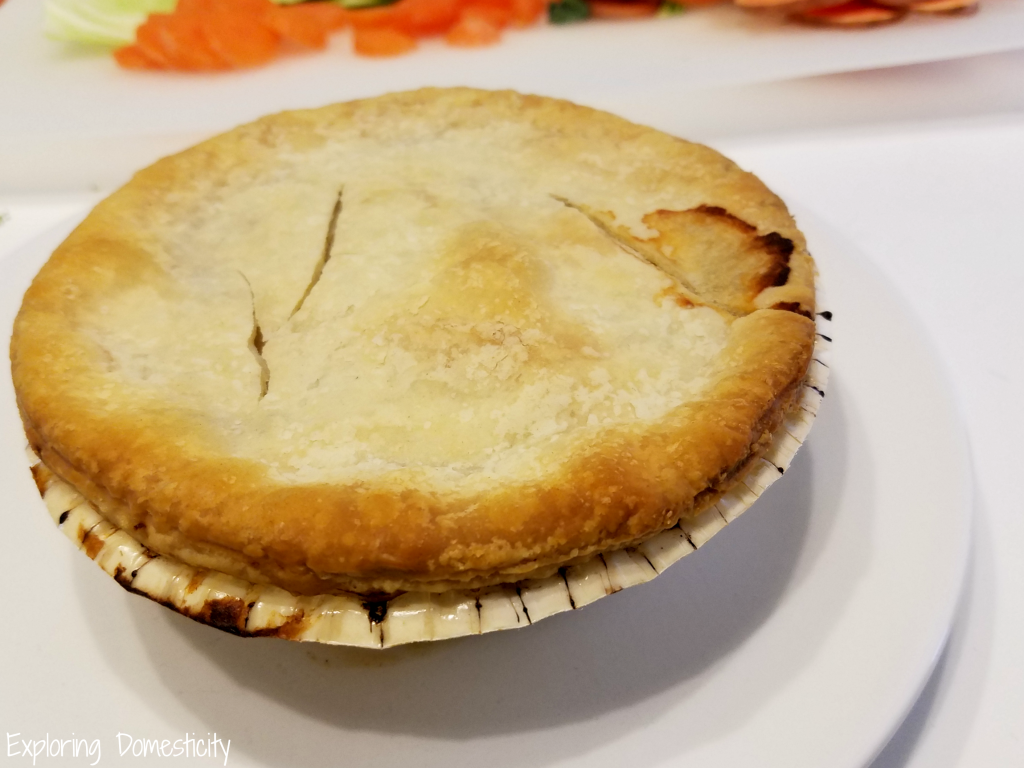 About Blake's Pot Pies
Blake's Turkey and Beef Pot Pies are made from scratch in small batches. Blake's Heirloom Family Recipes – Great Grandma Clara's recipes, to be exact – are made by people and not machines, so it really does feel like this tired Momma, just got to eat someone else's home cooking for a change.
Even better, Blake's Pot Pies use the finest natural and organic ingredients and feature hormone-free and antibiotic-free chicken, turkey or beef, garden vegetables, potatoes and a flaky pie crust.
Make it fast or take it slow
These are yummy! I've tried the Beef Pot Pie and the Turkey Pot Pie, and I have a Chicken Pot Pie and Shepard's Pie in the freezer.
Blake's recommends cooking the pies in the oven but I tried it in the microwave first because, let's face it, we Mommas are busy and don't have time to preheat and wait for the oven! 😀 It was delicious and the top was still flaky. I bought another one to give it a try in the oven just to test it out both ways – I'm sure it will just give the top a little more color.
Excuse me, because I literally have to stop for lunch and make one of these bad boys in the oven…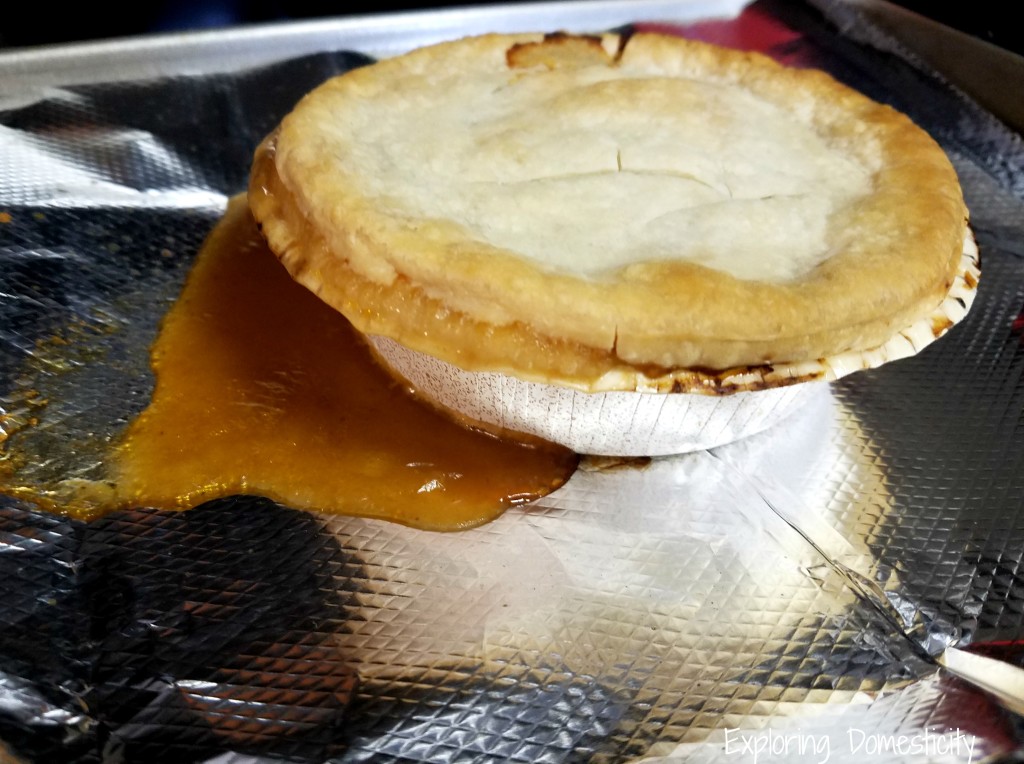 The gravy bubbles up and runs out in both the microwave and the oven. In the microwave, the box will keep it pretty contained. For the oven, I use my favorite quick and easy pop-up foil sheets. That way, I can just pour it right back on top of the pie.
Now, I know the box strongly recommends the oven over the microwave. And… it makes for a very beautiful crust… But, this Momma's sophisticated palate will tell you, it tastes just as great in the microwave and it's nearly impossible to wait for the oven to preheat and wait another 38-40 minutes.
Look at that pretty pie. Can you also guess what I did to pass the time? Deliciousness in a post to come soon!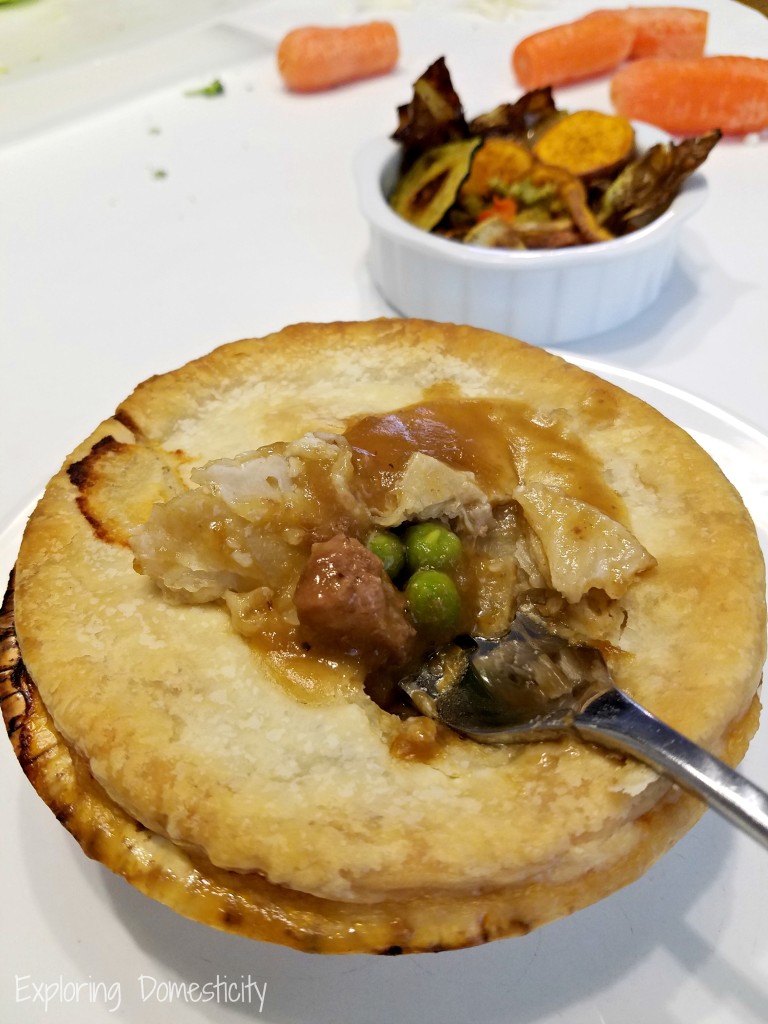 Giveaway
Ok, ok, just get to it already, right? Here's what you've been waiting for – a prize pack from Blake's for yourself!
Along with the vouchers to sample their delicious pot pies, Blake's sent me a super-soft and cute "home grown" t-shirt and a very useful tote bag. They have one for you as well! Enter! I will pick a winner 12/19/16.
If you'd like to learn more about Blake's or Moms Meet, visit the links. You can also find Blake's on Facebook, Twitter, Instagram, and Pinterest.
Also, as promised, I've got some other giveaways to point you toward!
Kelly, from Leafy Not Beefy, has put together a little 12 Days of Christmas giveaways, starting with her giveaway the other day. Stay on the lookout – they will keep coming!

More Like This