Kids don't have as many opportunities these days for creative thinking. Even the modern toys seem to be more focused on profit and selling, rather than allowing kids to use their imagination and get creative. It's so important to encourage them with gifts to inspire creativity.
You can't really beat the open-ended play that comes from simple gifts. They may be a little old-school, but they inspire children to use their imagination and think outside the box. These gifts teach children how to learn and problem solve.
We've put together a list of some of the best gifts to inspire creativity in young children. Let's help our kids play the way we did when we were younger, with these gifts to get those creative juices flowing.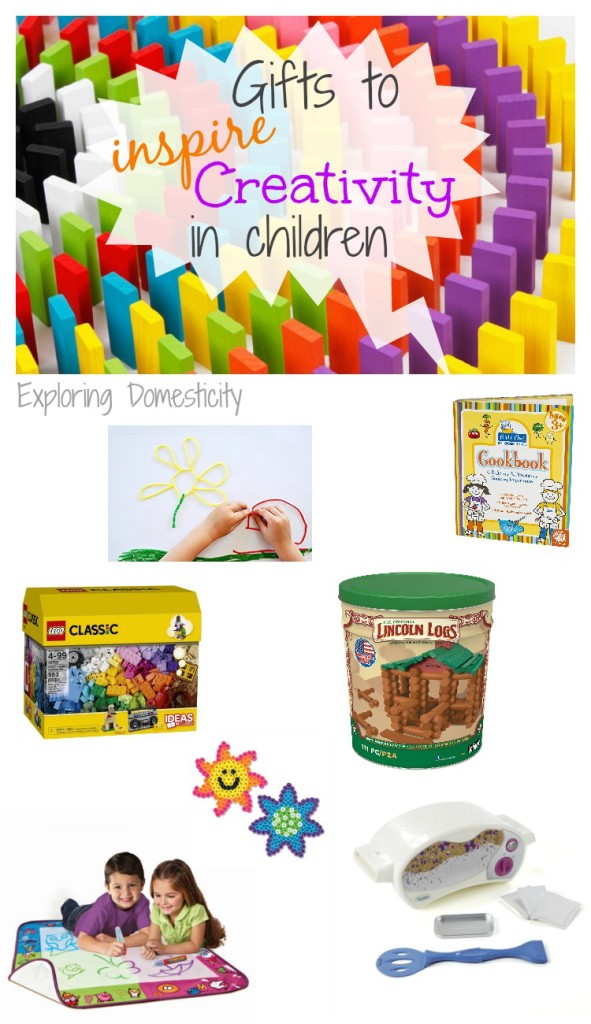 This post contains affiliate links. If you make a purchase through one of the links, this site will receive a small commission. We hope you find the links helpful, and thank you for your support.
We just talked about the importance of play recently, when we talked about the new Minnesota Children's Museum and the focus on play. We are big advocates of play around here!
The type of play children are doing is so important.
Not only are children having less time for free play, but even the toys available these days seem to allow for less creativity and problem solving. Learning toys guide children toward educational skills. Most toys these days seem to have a beginning and an end, and are designed to persuade buyers to purchase more to continue.
Even toys that used to be considered to have infinite possibilities, such as Legos, are sold as sets with instructions to make one specific item or scene. Our kids will get some help to build the whole thing and then refuse to take it apart or do anything else with the blocks!
I'm all about promoting creative play and problem solving. I want to give our kids all the tools to learn how to explore and problem solve on their own so they are ready for anything.
We've already gone over some ideas for Active Toys, and these are more on the indoor side. These toys are a little old school, with some new thrown in. All are perfect for opening the minds of kiddos and helping them create and explore.
Building Toys

Legos
As I mentioned, I'm a huge fan of Legos. However, I'm not as much of a fan of these sup expensive kits they're all sold as.
Don't get me wrong, some of them are amazing and my kids love the. However, I want them to expand their imagination and realized that those little bricks can be anything they could possibly conceive.
This is why this year, they are each getting these huge sets of classic legos – fyi, these are waaaay cheaper at Walmart right now. I have considered getting this set of 1000 generic compatible bricks too – imagine what they could do with all of those!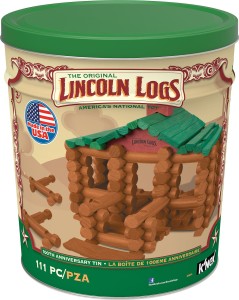 Lincoln Logs
As far as classic building toys go, Lincoln logs are always a good choice. I remember building with these when I was young and I'm sure my kiddos would enjoy them now.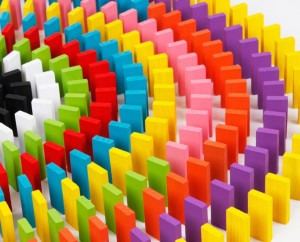 Wooden Blocks or Dominoes
When you're talking promoting creativity, less is more.
Plain old wooden blocks can really stretch the imagination and encourage kids to think outside the box and create any masterpiece they can think of. You can currently get this set of 100 wooden blocks for under $10.
I also had to add Dominoes to this category because as I was searching for "wood blocks" a fantastic set of colorful dominoes came up. Can you imagine having 200 of these colorful dominoes to create with???

Wax String
If they would have had this when I was a kid, I would have loved it! If you don't know what these are, they are basically just wax covered string that comes in a variety of colors. You can bend and shape it and stick pieces together. It's also virtually mess-free.
The main brands are Wikki Stix and Bendaroos. I found you can get a huge set of Monkey String for much cheaper, but I decided against them because it seems the quality may not be as high – surprise, surprise…
The Wikki Stix are in my Amazon cart right now. 
I love how, with a little wax and string, kids have to use their imagination and can create all sorts of amazing things.
In addition to splitting these between the two stockings, I'm going to stash some away in my purse. This will be a great tool to pass the time when the kids need a distraction while we're out in public.
Craft Toys
Crafting is a fantastic way to stretch the imagination. I used to love little crafts projects – ok, still do – and I'm noticing my kids are interested in art projects more and more as they get older as well.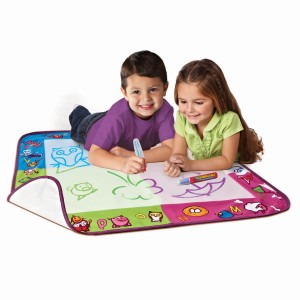 Aquadoodle
Does anyone else remember this? You don't see them around often these days, but an Aquadoodle was, and is, the perfect mess-free and reusable art toy.
I looked for one when my kiddos were younger because they wanted to color and paint, but I was afraid of the mess! What better than coloring with water?
Beads
I used to string beads all the time when I was younger! I was always making bracelets.
Recently, my daughter got to pick out some unique beads and string them for her own necklace. It was fun to watch her sort the pieces, put them together, and create something she loves.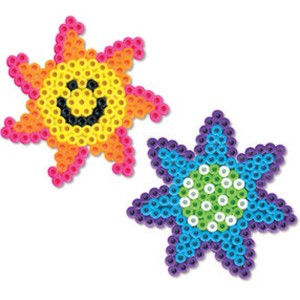 Melt Bead Things
What??? I know I have no idea what they're called, but some of your will know what I mean.
It looks like they may be more commonly described as fuse beads.
I remember sorting out all the colors and deciding the exact pattern and shape. Then, with an iron, melt them together and you have a beautiful piece of fused plastic. I think my daughter will LOVE this!
Baking / Cooking

Easy Bake Oven
Cooking and baking is also a great way to allow kids to experiment and learn.
This may not be the best example, because I have no idea how much measuring, learning, or creativity is involved with an Easy Bake Oven.
Easy Bake Oven, is an easy way to show kids that they can actually create something. Consequently, they may decide to branch out and experiment with the food in their own kitchen.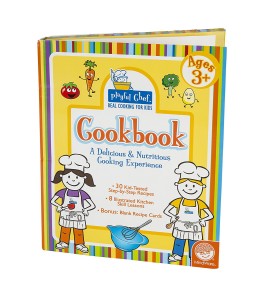 Kids Cookbook
A better way to really allow kids to be creative with cooking is to get them a cookbook and actually let them experiment with food in the kitchen.
There are some adorable cookbooks for kids out there. What a great gift and way to encourage kids to learn practical skills for life.


I'm sure there are many other toys out there to inspire creativity in kids. Let me here some of your ideas! Also, let me know which is your favorite now for your kids, or you favorite when you were a child.

More Like This