Hey all!
One of my favorite things about this little blog of mine is that it has given me the opportunity to join some pretty amazing communities. SweatPink is by far one of my favorite communities I've found through blogging. The ladies of FitApproach are so sweet and it really sets the tone for all the ambassadors. I can't wait to meet them and present at BlogFest this summer!
Another great thing about SweatPink are the review opportunities. I was fortunate enough to receive a box of Vega Sport Energy Bars to review and I have loved them!!  There were so many awesome products to pick from as part of the Fuel Your Better campaign, but I chose the Energy Bars because I love a good bar and, with two kiddos two and under, I could definitely use a little sustained energy.

This bar quickly became a staple before a run. Now, I'm not a long-distance runner, but I am a busy Momma and this bar quickly gives me the energy I need to tackle any portion of the day.
The Vega Sport Energy Bar is especially great for the Momma who has just gotten the kiddos up from a nap and wants to rush them into the stroller for a run but realizes that quick lunch a couple hours ago just isn't going to cut it!
One problem: the kids love them as much as I do! How much do they have to eat before I can justify opening another bar???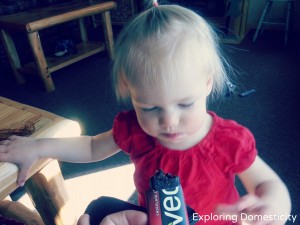 I tried the Chocolate Coconut Almond bar and it is amazing! Super rich chocolately flavor and delicious!
A couple more things about the bars:
27 g carbs from whole food ingredients
High and low glycemic carbohydrates for immediate and sustained energy
1 g Omega-3
non-GMO
gluten free
no artificial flavors, colors, or sweeteners
I've taken them everywhere with me! Vega Sport Energy Bars were my go-to for a crazy wedding weekend. I snacked on one before the rehearsal and brought plenty to share in case we had some dragging bridesmaids on the big day.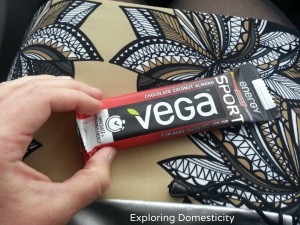 I also took one with me today to write this post. What better way to get though some library time over lunch?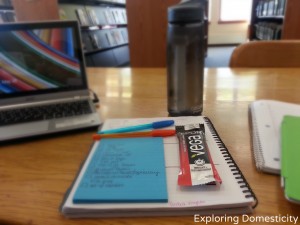 Better get back to it… Who am I kidding? I had that thing devoured in moments an hour ago!
Check out the #fuelyourbetter hashtag and @VegaTeam and @Vega_team on Twitter and Instagram to see some of the other amazing Fuel Your Better products.