Keep your kiddos busy and engaged this summer with the ABCs of Summer daily activities, snacks, art, and science. Each day focuses on one letter of the alphabet with snacks. art or science, and a physical activity to go along with it.
Be sure to enter below to win the 'Let's Learn to Read' DVD set for your little ones!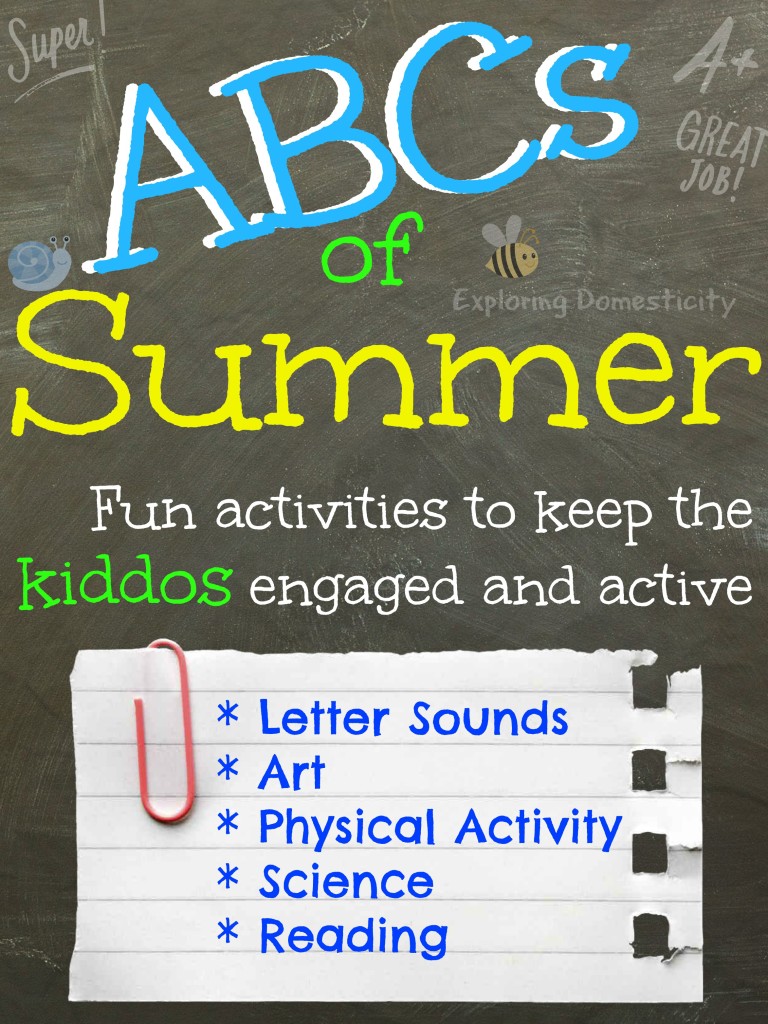 This post may contain affiliate links for products that I think may be helpful for your summer planning and fun with your little ones. I also received a copy of the 'Let's Learn to Read' DVD set as well as one for you!
I was trying to think of a way to keep the kiddos busy this summer as well as help them work on their letter sounds, vocabulary, following directions, and physical activity. So, to give us a bit of inspiration and a jumping off point, I decided to go with a new letter of the alphabet each day. In addition to learning the sounds, practicing writing, and identifying new words, we have an art or science activity, a physical activity, and a snack revolving around the letter of the day.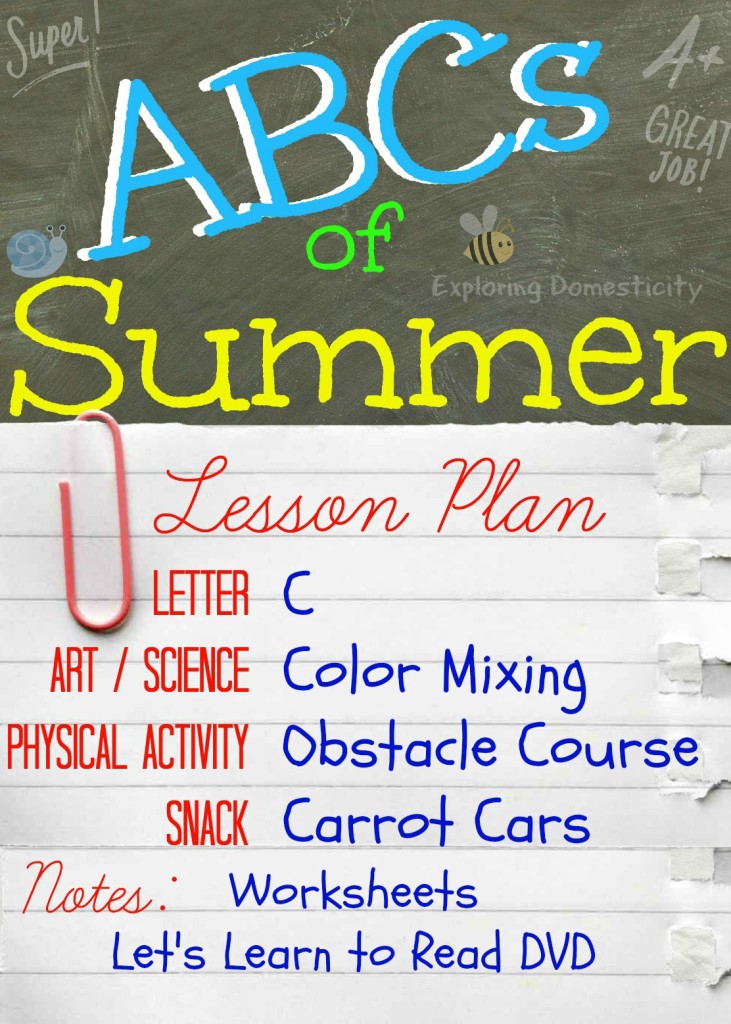 ABCs of Summer:
Letter C
Lesson Plan
Art / Science: Color Mixing
Snack: Carrot Cars
Physical Activity: Letter C Obstacle Course
Additional Activities: Letter C worksheets and Le't's Learn to Read DVD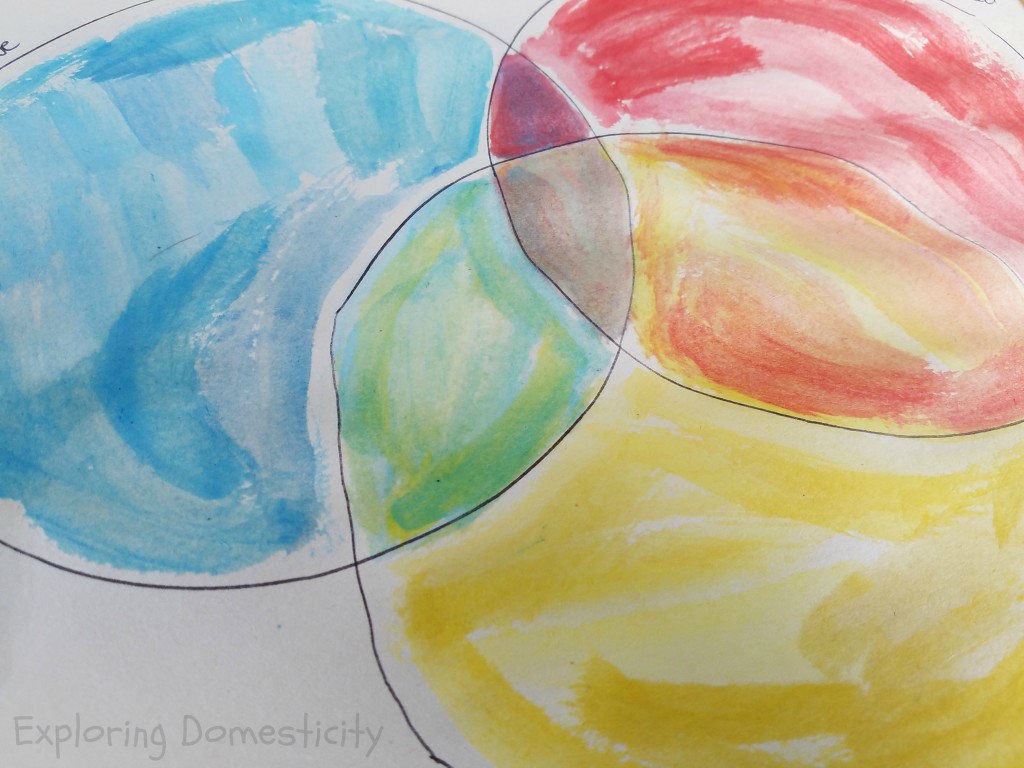 Color Mixing
Supplies:
Construction Paper
Paint
Something to trace three large circles
There are plenty of ways you could go about playing around with color mixing. We used watercolors and three large intersecting circles; one for blue, red, and yellow. In the areas where they overlapped we placed both colors and identified the new color that it created.
Another idea would be to use an ice cube tray or muffin tin and allow the kids to pull from the red, blue, and yellow areas to make new colors in the other areas.
If you don't have your supplies ready in time for this art project, see the additional activities below. I used the time I needed to prep and had the kids practice uppercase and lowercase 'B's.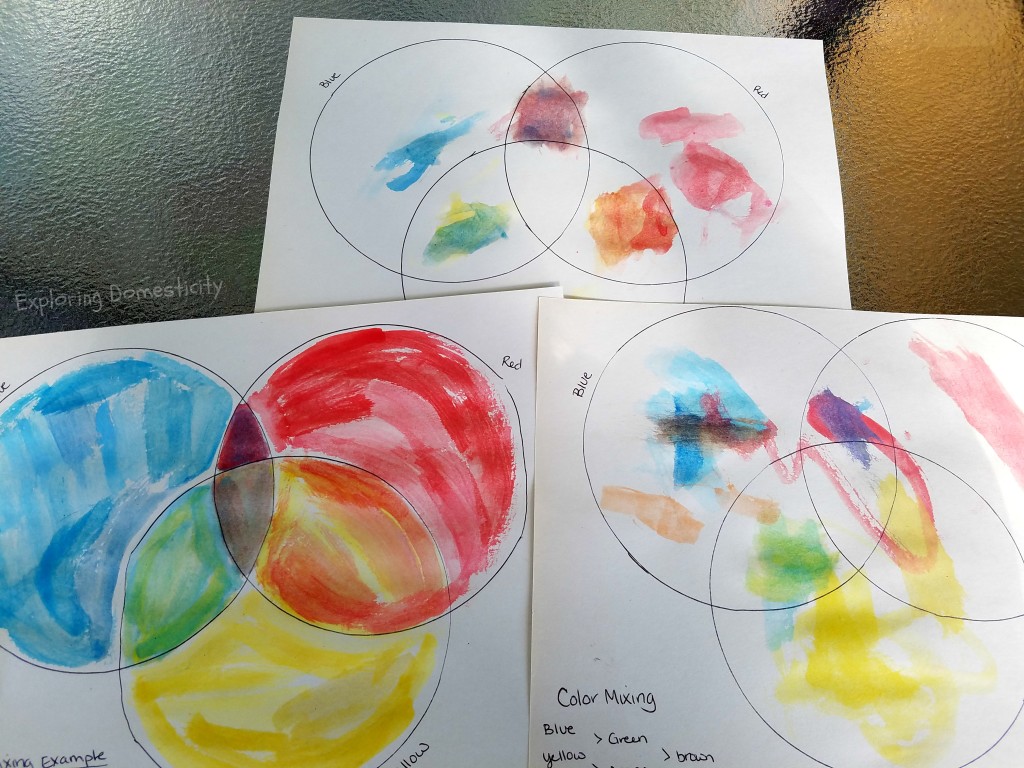 Snack: Carrot Cars
This snack is so much fun! Who doesn't love playing with their food? These carrot cars were easy to make and the kids loved them.
Ok, this is so easy! Peel up a smaller carrot and cut it in half. Use the smaller end to make more of an Indy car (or if your carrot is very small, use the whole thing) and the larger end to make a regular car.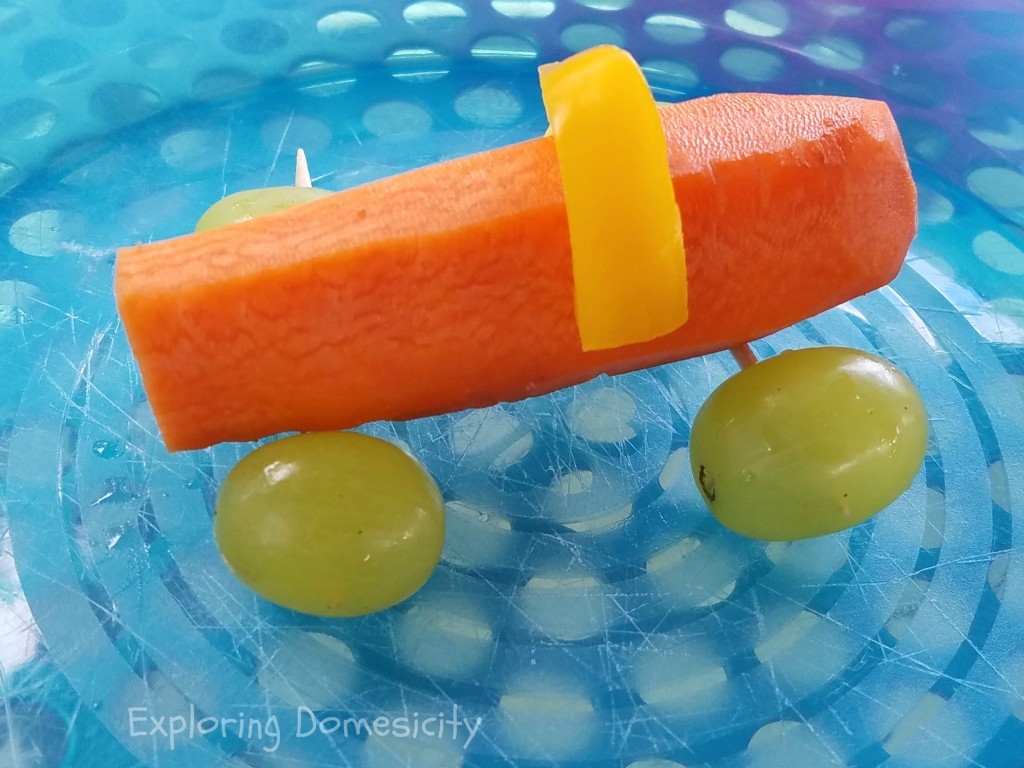 Stick two grapes  on each end of a toothpick for both the front and the back wheels. You can make this an all-carrot snack by using carrot slices (or "carrot chip") as the wheels. To keep the carrot and the wheels from rolling around, notch out the places where you want it to fit on the wheels with a knife.
A windshield helps it look even more like a car. You can use a small slice of pepper like I did or cut another carrot slice in half. With the pepper, you can just lay it on top, but with the carrot slice you will want to cut another notch in the carrot.
Serve these up with a little ranch for dipping. If your kiddos are like mine, there is nothing better than dipping! We added some other 'C' veggies to dip with Cauliflower and Cucumbers.
Letter C Obstacle Course
It's so important to keep kiddos moving and active. An obstacle course is always good for this and can be a very easy boredom buster. Have the kids run the course together or take turns timing them to see who is the fastest. Make sure to take a turn yourself!
Our Letter C Obstacle Course
Climb up the play structure
Find a Car
Carry the Car down the slide
Drive Car on the bench
Crab walk to the trampoline
Clean the trampoline to stop the time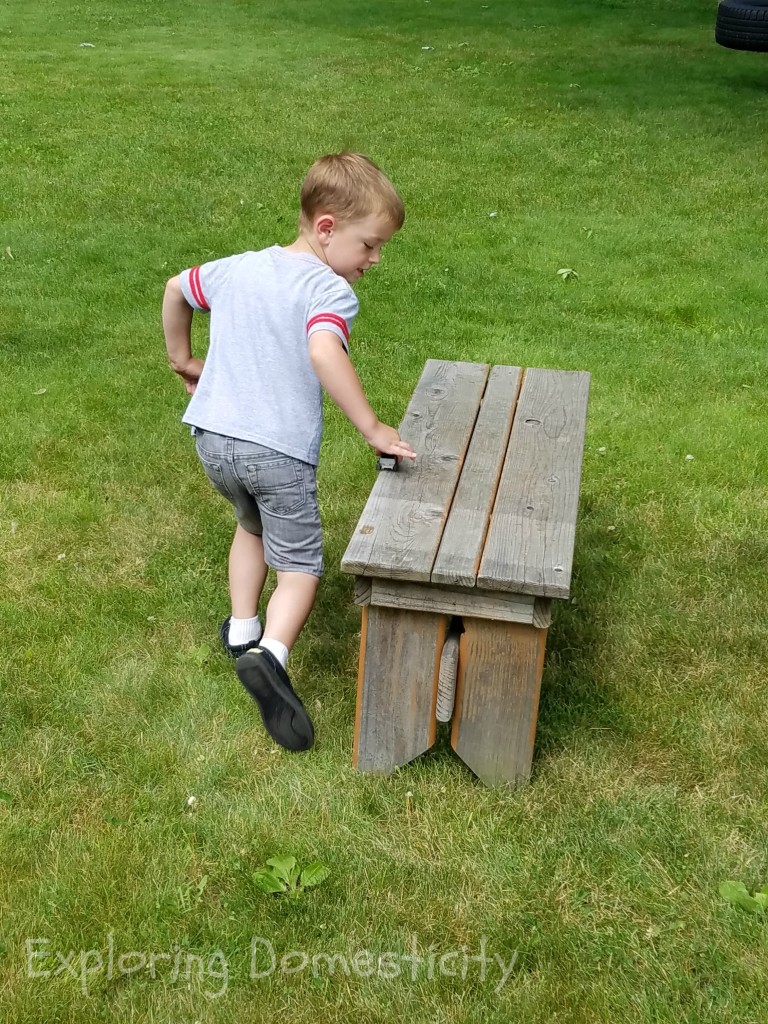 Other ideas
Cart – if you have a play shopping cart, wheelbarrow, or even stroller they can use that
Catch – toss them a ball, or have them catch something with a net
Close – shut the lid, door, drawer, etc
Cow, Cat, Clown, etc – Find C objects around the house and incorporate them into the course 
Clip – use clothespins, paperclips, chip clips and find a creative use for them
Crawl
It really depends on your space and what you have available. It doesn't have to be long and, at this age, it's good to keep it simple.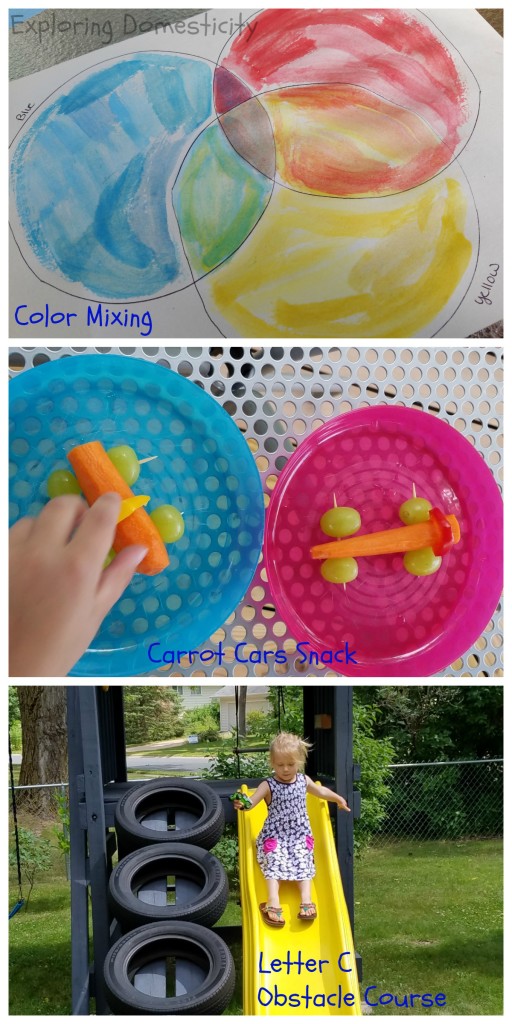 Additional Activities
Letter C Worksheets
We found a small workbook at the Dollar Tree a couple years back. It's very simple and has a place for writing upper and lower case C as well as identifying objects that began with the letter C.
I photocopied the page I wanted so I had two copies and added a little of my own to the back side. Both kiddos' names start with C, so they had a place for practicing their name, as well as other C words for my newly 5 year old.
Give them an example to follow. It also helps greatly to demonstrate one or two in front of them. If needed, creating dots to connect, lines to trace, or even lines like paper to give a guide will help. Always, always, always be encouraging and find strengths to praise along the way, especially if it is a new or difficult task for them!
I have a 4 year old – we just had a birthday last week and we now have a 5 year old! – who is doing pretty well with writing letters, and a 3 year old who is a little newer to it. Both needed an example drawn in front of them and some direction, but I also used dots and tracing to help out my 3yo.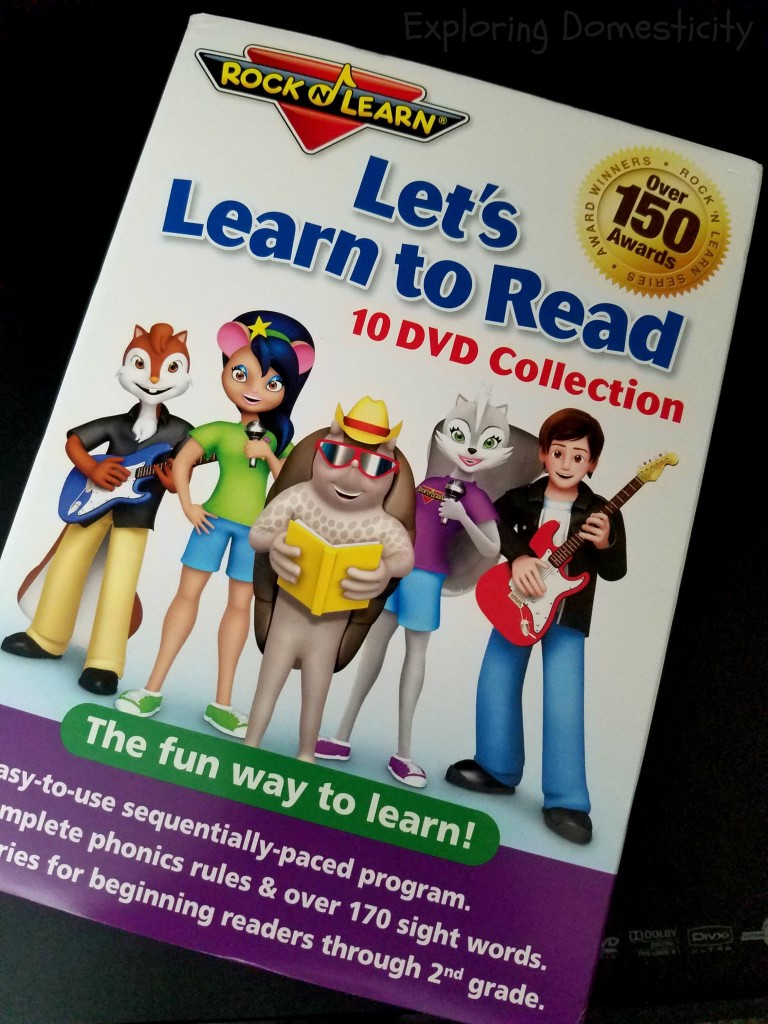 'Let's Learn to Read' 
Something really fun that we get to add to our routine is a DVD series to entertain the kiddos while helping them learn to read – Rock 'N Learn's Let's Learn to Read 10 DVD Collection.
We took a bit of a break for the week of the 4th, but we watched the first DVD in the set during the ride home from the cabin. Being the first in the set of a 'learning to read' program, I was surprised at how advanced it was,  but what I did like about it is that it is broken down into sections and different games, so that we could take a few moments to watch a section or two and, after some repetition, help the kiddos learn the concepts.
Let's Learn to Read is a series of 10 DVDs and optional activities that provide a fun way for kids to build reading skills, from beginners through second grade. Entertaining music, humorous characters, and engaging stories help learners stay focused. By covering phonics rules and sight words, this collection offers the best of both worlds. And it's sequentially paced to work well with our free worksheets. Learners move on from one DVD to another, as they are ready.

Phonics skills include vowels, consonants, blends, digraphs, diphthongs, silent consonants, rule breakers, and more. Over 170 sight words help build speed and accuracy for the most common words used in children's literature.
My favorite part of the DVD is the beginning of the first DVD, it goes through each letter sound while displaying the letter, an image of something that begins with that sound, and a mouth to watch the shape while it makes the sound. It's really smart! A huge part of learning letter sounds is mouth shape and tongue placement and this really helps with that. The rhythm was also really good and my little guy was saying them all right along with the DVD.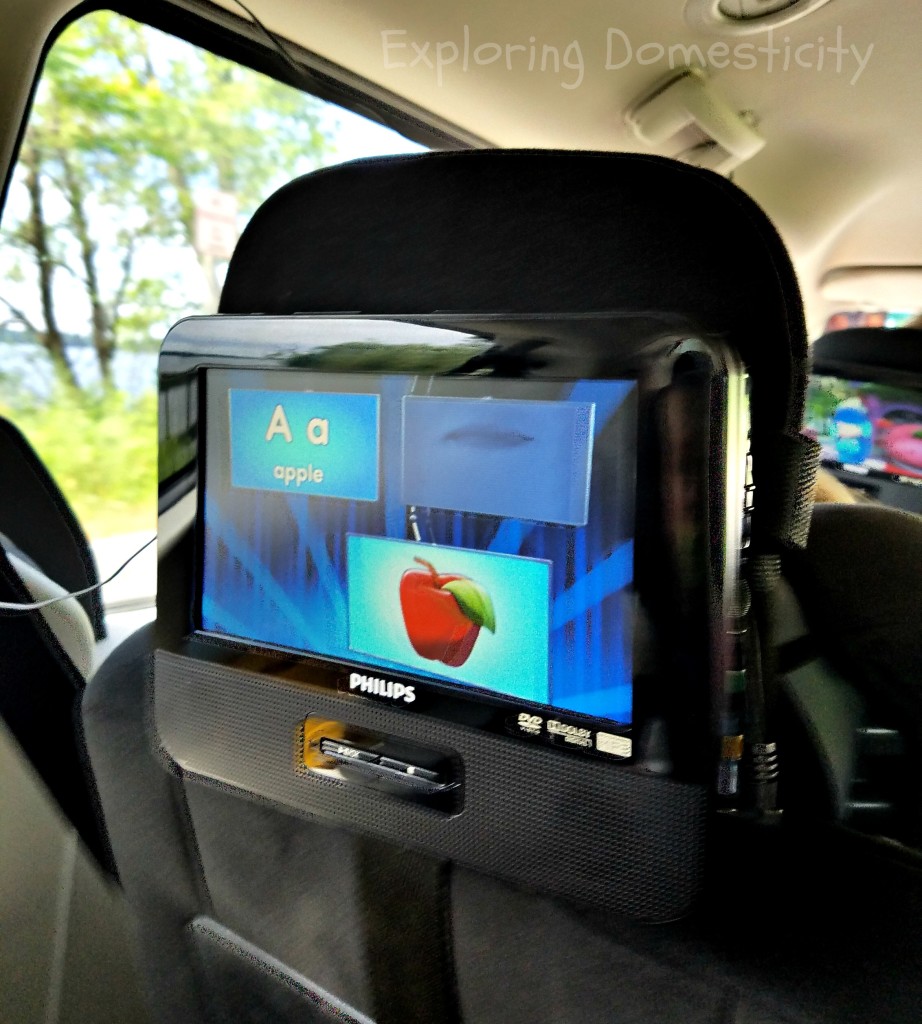 We're looking forward to repeating sections as well as moving on to the next DVDs and I'm so happy to have the chance to offer one 10 disc set to one of you!
Enter to win the Rock 'N Learn's Let's Learn to Read 10 DVD Collection for your little ones! US only please. Contest ends 7/18.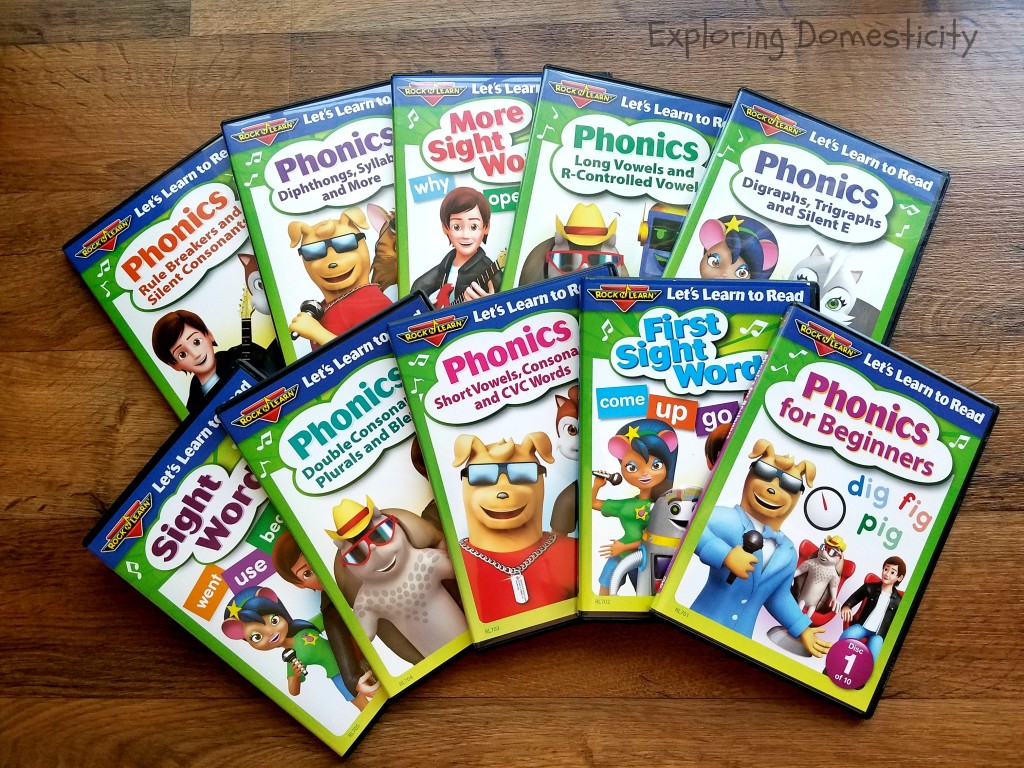 What are you doing to stay busy with the kids this summer? Do you have any ideas for me?
Stay tuned for the letter D!

More Like This