This is a Sponsored post written by me on behalf of Carton Smart for SocialSpark. All opinions are 100% mine.
I am completely loving these Tetra Pak cartons!  What a great way to package things that would normally be stored in bulky cans.  
Imagine how great your pantry would look if you replaced your cans with these great cartons.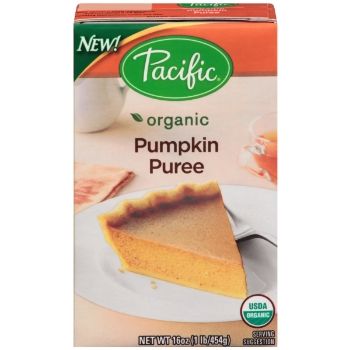 Not only are the Tetra Pak cartons convenient, they are so great for the environment and the taste of the food!  Look at all these great benefits of these products!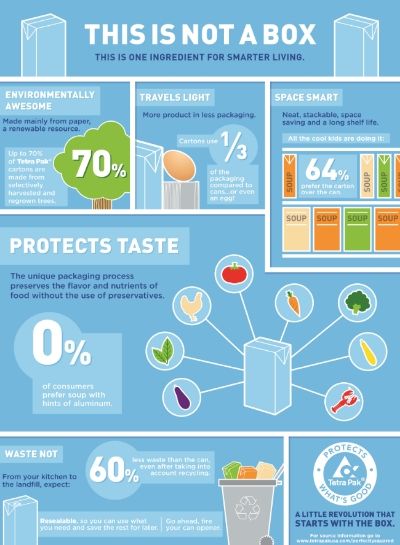 We will be celebrating Thanksgiving in Florida this year.  We wouldn't even think about hauling all those heavy cans along on the two-day car ride, but these cartons will be coming with us.  They are so light and will pack so well!
But first, I had to try one out!  We love to make a loaf of banana bread for breakfast during the trip down to Florida, so I decided to go with the season and switch it to pumpkin bread.
We took our usual banana bread recipe and substituted the pumpkin for the bananas.  I went with it because I know it's delicious and I didn't want to experiment when I had this awesome product to try, but I want to work with this recipe to make it a little healthier in the future.  Don't get me wrong, things taste awesome with butter, but I'm pretty sure I can get that stick of butter reduced a little and I want to try the tricks I learned from my
Benefits of Flax
post.
Ingredients
1 carton Pacific Organic Pumpkin Purée 
2 eggs, room temp
1 stick of softened butter
1 cup of sugar
1 cup all purpose flour
1 cup whole wheat flour
3/4 cup ground flaxseed
1/2 cup of buttermilk (if you don't have buttermilk, use regular milk with a splash of vinegar)
1/2 tsp salt
1/2 tsp baking soda
1 tsp vanilla
1/2 tsp nutmeg
Instructions
Pre-heat oven to 375 degrees
Cream butter and eggs into the ssugarAdd in pumpkin purée 
Add buttermilk and vanilla
fold in dry ingredients, being careful not to over-mix
pour into a loaf pan and place in the ooven air for 30 minutes
The carton was great.  I loved not having to struggle with a can opener.  Just lift the sides, squeeze where the arrows indicate, fold the top bag on the perforated line and tear (this may take so effort), and pour.
Voila!  Delicious!
Be sure to check out Pacificfoods.com and CartonSmart.com for other great products.  Here are two more I received that I can't wait to try!
What are your go-to holiday dishes?  Would you switch to cartons over cans?