You have an offer, but now you're wondering how to get your house ready for a home inspection. No need to worry!
There are a few simple things to consider when you're planning to get your house ready for a home inspection.
We've narrowed it down to five easy steps. Keep these in mind and your house will be ready for a home inspection in no time!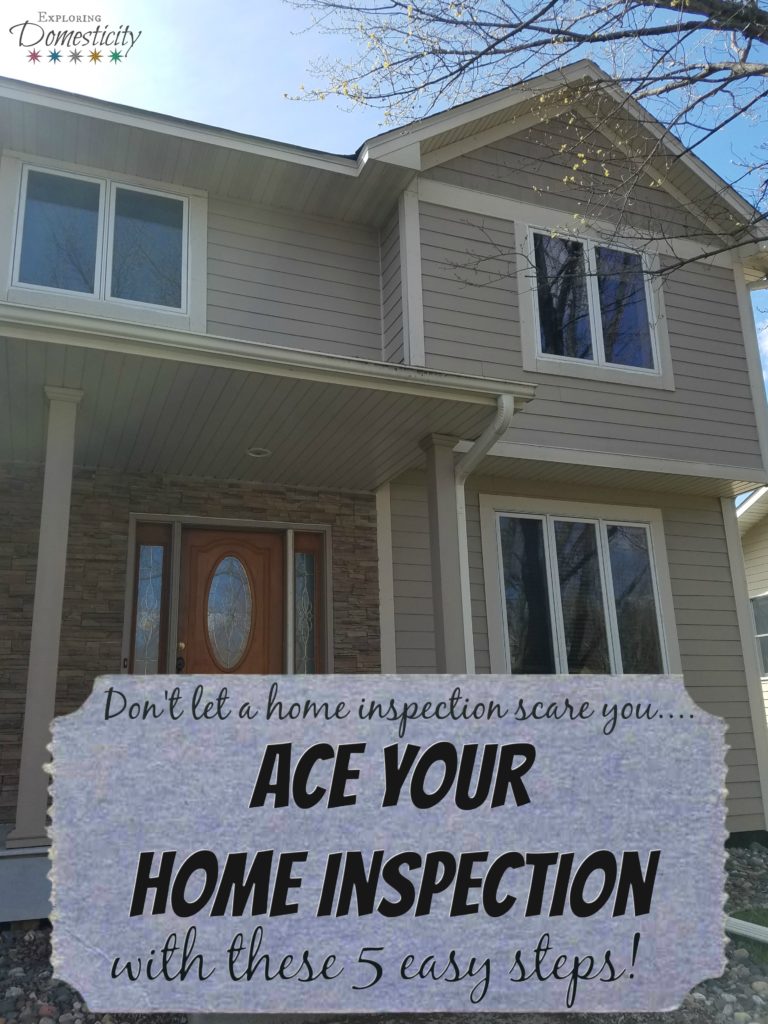 When we sold our home last Spring, we were very confident in all the improvements we had made in the house over the years.
However, no matter how confident you are, there are bound to be some nerves when the inspection comes around.
There are some things you can do to take the stress out of this aspect of selling your house.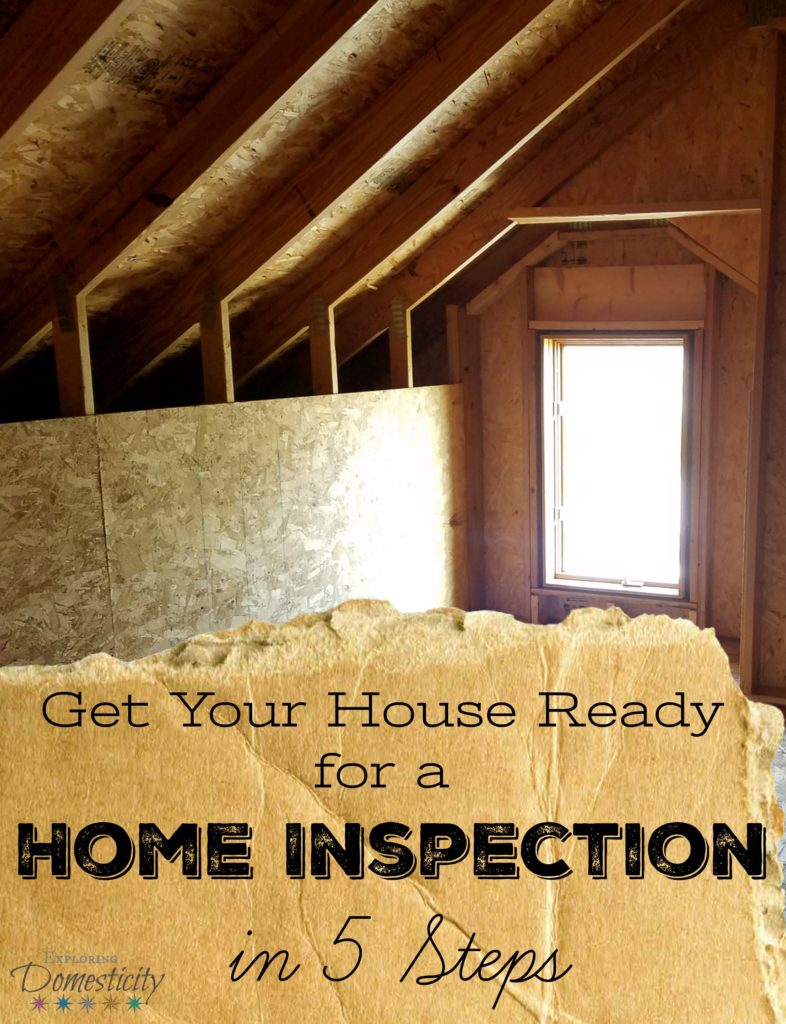 5 Steps to Get Your House Ready for a Home Inspection
Review your previous home inspection
If you have a good filing system and keep good records, you should be able to find your previous home inspection.
Take a look at some of the issues that were found and see if you have or an address them.
One of our biggest issues in our previous inspection was the grading at the back of our house, which we had remedied with loads of dirt and some pavers.
If you have something like this that you took care of, be sure to make a note of it. Potential buyers love to hear that the previous owners took pride in their home and worked to improve it.
Be 100% honest with your disclosures
When you are listing your home, there is a page for disclosures.
Be 100% honest and accurate.
Buyers see these details when they are making their offer. If they know everything before the offer is made, the inspection won't reveal any surprises.
This is important.
Don't be worried anything will scare buyers off.
Buyers are more likely to be ok with issues during the excitement of making the first offer. Once they have gotten as far as the inspection, they figure no one wants to back out and they have a reason to negotiate the price.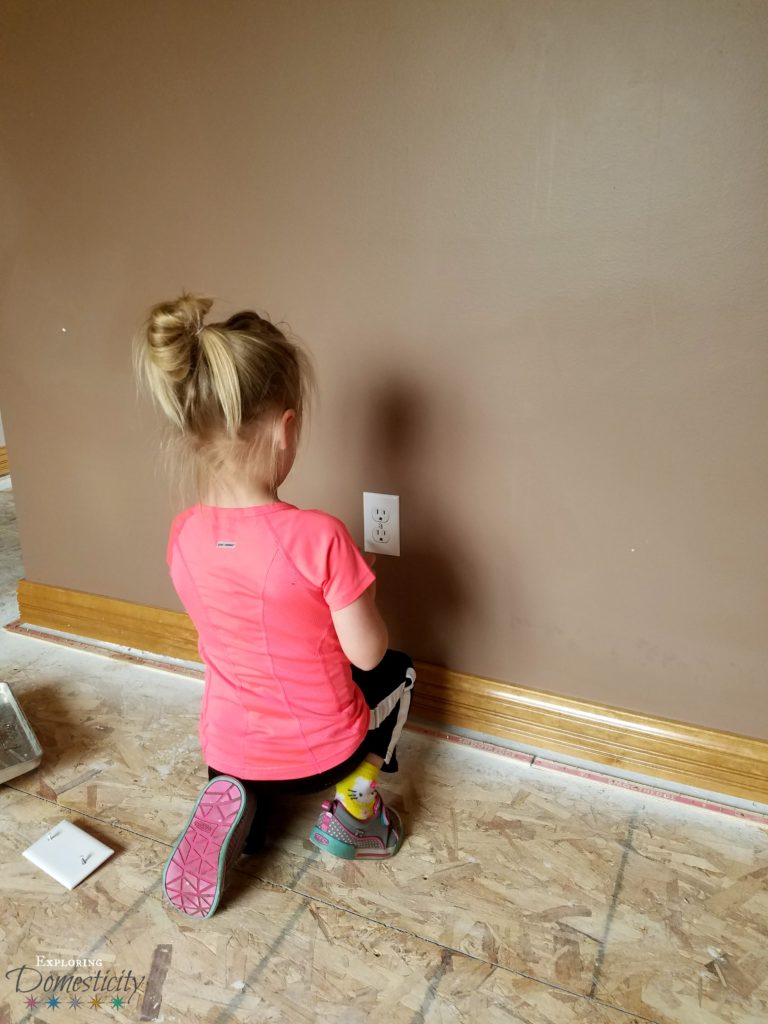 Consider making any small fixes
If you take a look at your home with fresh eyes, you may see many things that you can update right now.
All these little things can catch a new buyers eyes and influence their overall impression.
change a light switch
repair/patch/repaint stress fractures
caulk and seal areas in need
etc…
Even if you think it's not important, these details are easily taken care of and will allow your home to show better overall.
You want the list the inspector gives potential buyers to be as short as possible and these little things can add up.
Take care of Safety Hazaards, even if they're temporary
I would say most people who have lived in a home for a while have rigged up a situation that is a little less than safe.
When you're listing your home – especially when it comes time for an inspection – eliminate as many of these situations as possible.
We had a couple instances with electrical cords that we made sure to take care of. For instance, we had a large cable running out to the back shed. We also had an area where we used a double-ended extension cord for our electric fireplace.
Were the things we lived with for a few years unsafe? Probably not… Where they up to code? Probably not…
Once again, something this simple is just another thing you can take care of before it gets added to a list of concerns on an inspection.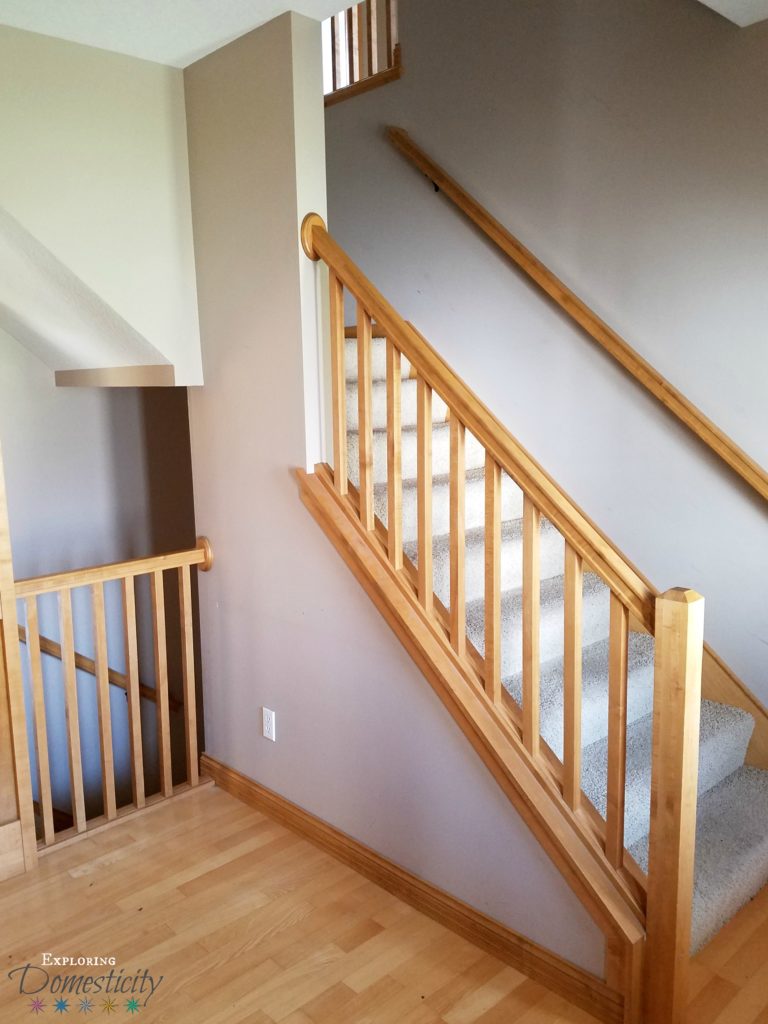 Make access points clear
The less that is left unknown, the better.
The more the inspector can easily access, the less they will be able to question.
If an inspector can't easily get to an area, they will often skip it and tell the buyers of potential concerns.
You don't want to leave anyone wondering.
They can conjure up all sorts of worst-case-scenarios.
Clear the way for the inspector to be able to check out everything.
In our house, the previous owners had a closet shelving unit built in right under the attic access point. We never removed that shelving unit, but we did make sure there was an accessible spot in the garage so the inspector could look through. Plus, we wanted it noted that we had added extra insulation!
Bonus: Provide tips for new owners
This is a bonus tip. Which is very fitting, because it is to provide tips for the new homeowners.
You have lived in your house for some time. Along with that comes different ways to adapt to the many quirks each house has.
Feel free to explain things that may be overlooked, and give the buyers some advice.
For us, we left a note about our sump pump. During times when there is a lot of melting snow or rain, the pump fills up quickly and can look scary in the basement. If there is an extreme amount of water, the pump will pump it out and quickly suck it right back in. To help with that, we would use a pvc pipe to get the water out further so that it didn't come right back in.
Anything you can share with potential buyers will create a sense of security and they will know that they are buying a home someone cared about.
More Like This