This is a shortcut that I almost never would have thought to share, because I almost forget that we're doing it. All of a sudden it occurred to me the other day how much we are saving on paper towels by implementing this one little trick! It is too easy, and anyone can do it!
No, you don't have to make some of those super cute fabric towels, and I'm not telling you to keep a basket of rags handy. We use paper towels, but we use a lot less.
So, what is this trick that saves us money and waste from throwing out hundreds of paper towels?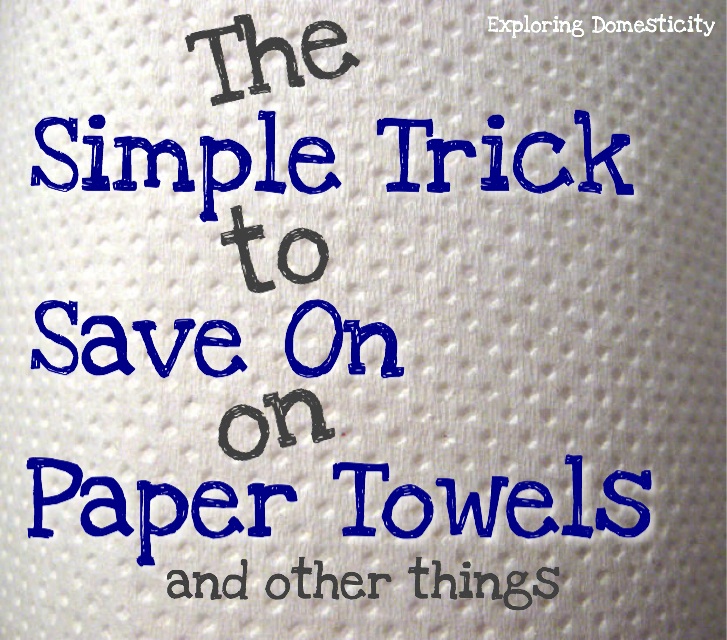 It's so simple…
Out of sight out of mind.
We used to have our paper towels out on the counter where they were easily accessible, like many of you do. It used to drive me crazy how quickly we would go through a roll, and how many my husband would use.
I was reading one of my favorite types of pins on Pinterest with 100, or something, small ways to save money. I came across a tip to keep your paper towels in a cabinet or under the sink, and I immediately got rid of our paper towel holder and stuck them on a weird rack under our sink.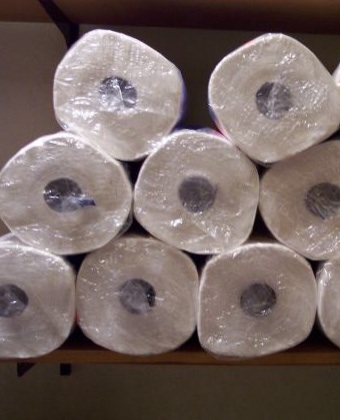 It has been amazing! We've done it for so long now that I almost forget about it, but it really has saved us a ton. I can't even tell you how often we change the roll now because we go months. We tend to grab the sponge or washcloth we keep at the sink, or even a new washcloth from the drawer because it is more convenient than our paper towels. I thought about getting a holder for the back of our cabinet drawer, but I love that they are under the sink and a little tricky to get.
We are simply making it easier to use something else instead of being wasteful.
Something everyone could do for sure! It takes little to no effort and it will definitely save you money and waste. Give it a try, give it a little time to get used to, and I'm sure you won't look back!

More Like This