I love the idea of staying away from the candy on Valentine's Day! With 25 kids to a class, who needs 25 Fun Dips? Which is what my step-daughter came home with last year and they are still in our cupboard… These Valentine's Day Pencils are much more useful and the kids can sharpen them up and use them the rest of the day!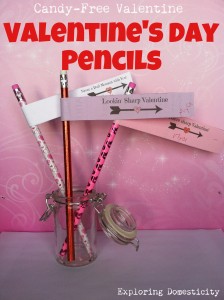 I always was a kid who got excited over new school supplies. That's probably why I love these Valentine's Dapens icicles so much.  That, and the fact that I found them at the Dollar Store and got 24 for two dollars!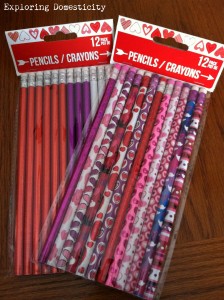 I knew I wanted a cute little saying, so I came up with three different ones and created a slightly different heart for each.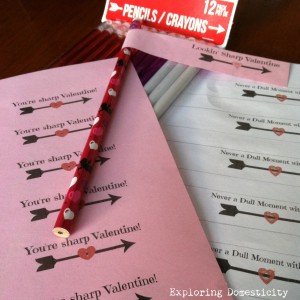 I didn't mean to do this last minute, but our amazing trip to LA gather w a bit of a curve in the plans!  Given more time, I probably would have created a great printable with lines for cutting and perfect spacing… However, I simply creating a quick Word document (horizontal orientation) with two columns and pasted the file in as many times as it fit.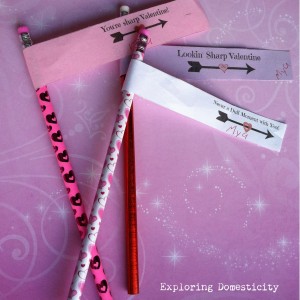 My step-daughter then cut, signed, and taped the tags to the pencils.
Easy, peasy!  Plenty of time left to run to the dollar store and create a great candy-free Valentine!

Click here to download

Click here to dowload

Click here to download 
I apologize for the different sizing of each, PicMonkey always froze up on my when I tried to save a second one, so I didn't quite get the size the same as the first one.  I would spend the time to fix them, but it's nearly Valentine's Day and I had some requests for them, so I'm just getting them out there!
What do you send with the kiddos on Valentine's Day???
Have a great Valentine's day!