Think outside the box of the traditional candy and card Valentines this year. These Airplane Valentines are so easy and a very fun candy alternative!
All you need are some airplane party favors or small toys, a printer, and some adorable washi tape.
This is so much better than candy!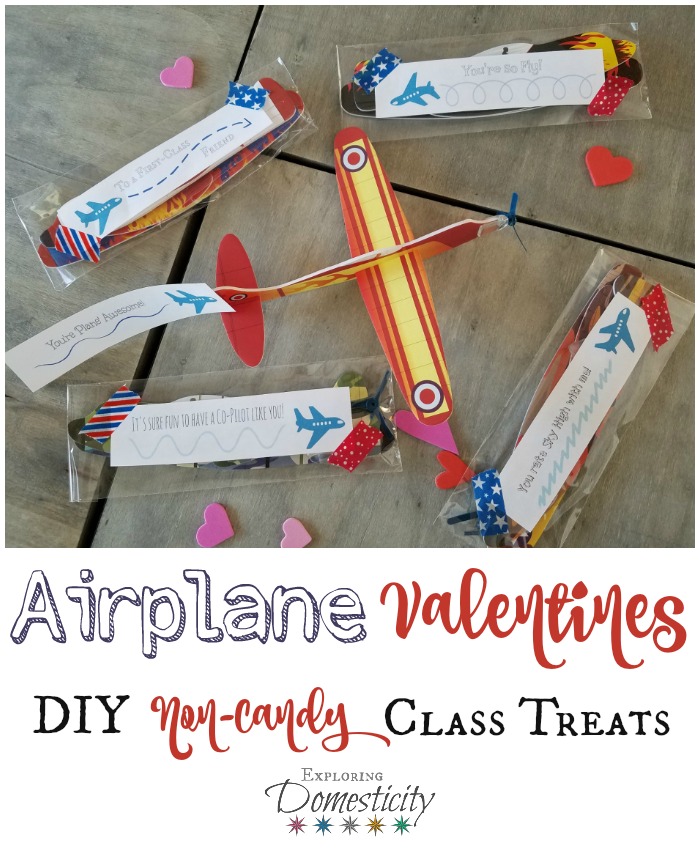 This post contains affiliate links for product we hope you will find helpful when creating your own Airplane Valentines. Happy Valentine's Day!




We are so on the ball!
One kiddo is already done with their Valentines this year! They are so easy and adorable.
We shared multiple times that we love the idea of thinking outside the box for non-edible school treats for holidays and birthdays. This year for Valentine's Day, we have a super easy one.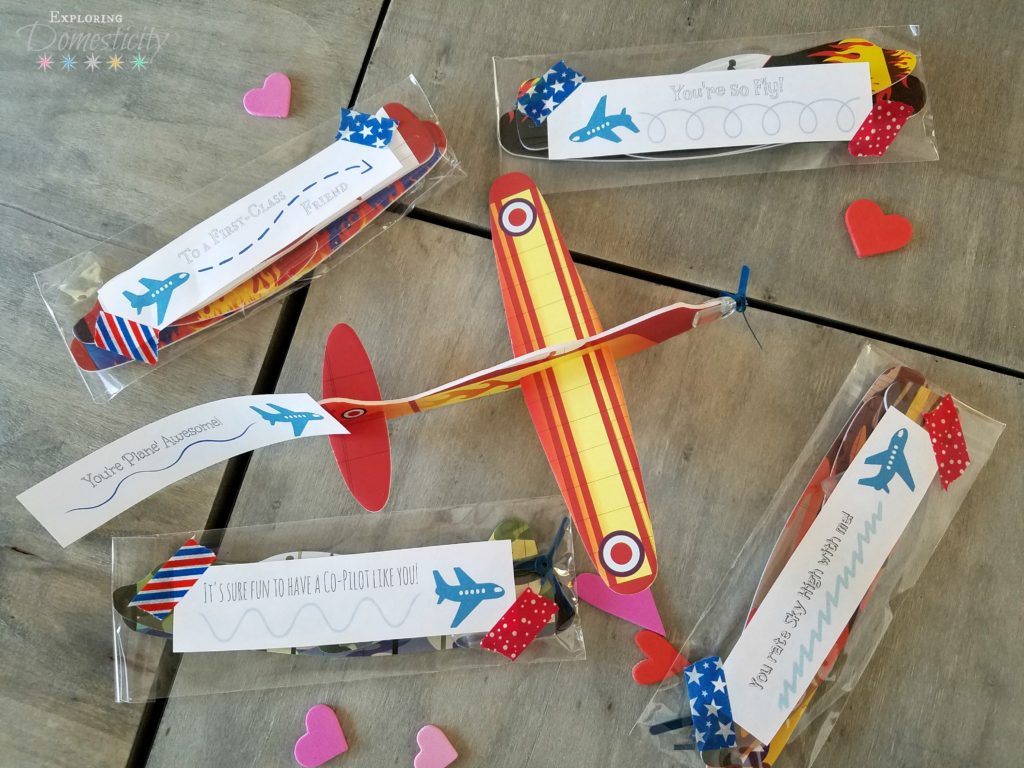 Airplane Valentines give kiddos a toy to put together and play with, and it's a little outside the box.
We've done just about everything you can think of with pencils. Easy Valentine's Day Pencils and these adorable Witch Broom Pencils for Halloween. We've been brainstorming with different ideas for party favors or kids toys to get a little more creative each year.
We got these airplanes just to share our honest opinion with the company, and ended up deciding to use them for our Airplane Valentines.
This is a great option for Birthdays, Valentine's Day, Halloween, Easter, etc…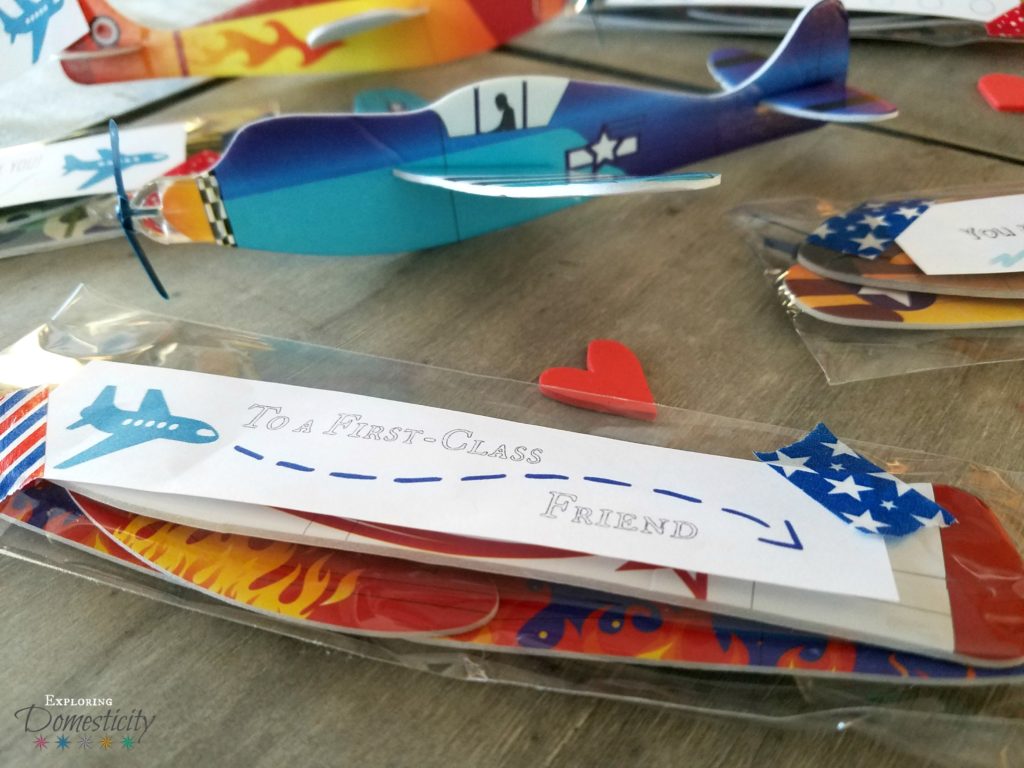 Airplane Valentines
There is nothing to these Airplane Valentines! So easy!
With some gliders, paper airplanes, or any airplane party favors you can put these together so easily before Valentine's Day.
We have this set of Glider Planes, which comes with 6 designs and 24 planes. This is a great number for most class sizes.
Other Airplane Party Favors or Toys

Airplane Valentines Sayings
We have 5 cute little sayings for our Airplane Valentines. I made very simple airplane graphics and different fonts in PicMonkey.
If you would like to use our printable, leave a comment below or shoot me an email at exploringdomesticity(at)gmail(dot)com and I'll send it to you!
We find it easier to leave the gliders in their individual packages. It's easier to bring to school and pass out. Plus, we can tape the sayings right to the bag with some adorable washi tape.
However, it does look really cute to tape the saying to the back of the plane like a sky writer.
For party favors, I would go this route.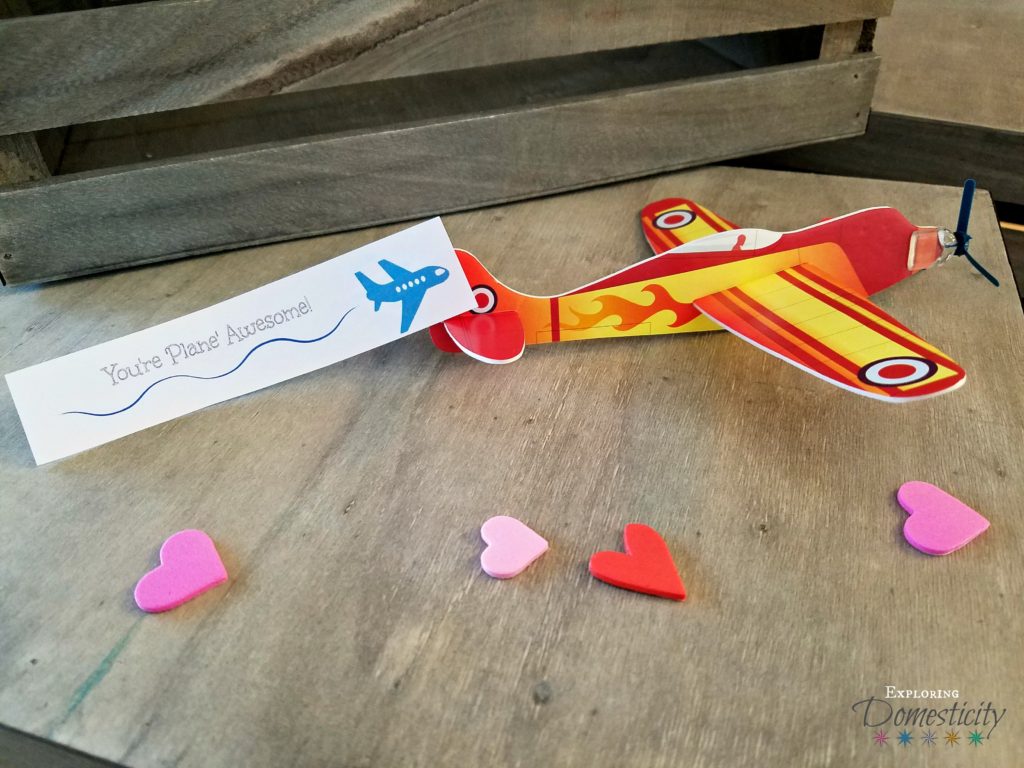 See!? 
They're just way too easy!
Print it out, tape it on. Boom! The kids have a fun little Valentine without candy.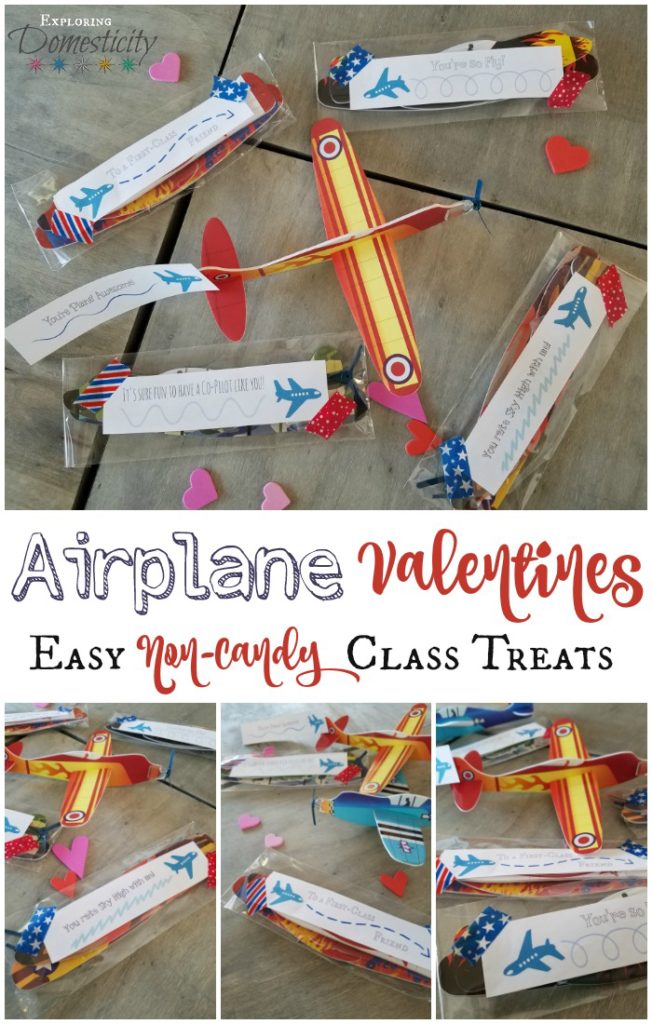 Other Non-Candy Class Treat Ideas
More Like This

Airplane Valentines Supplies