Whether you live in a place with snow for the winter or not, it's helpful to make sure a few things are taken care of when the kiddos go to school in the winter. Winter school preparation is all about thinking ahead and having plenty of options.
Here in Minnesota, that means a complete overhaul of what we are sending to school. For us, it's extra snowpants, boots, mittens, hats, etc. Sending them in boots means you also MUST remember to pack some extra shoes. It's crazy!
Here are some helpful hints so your kiddo has everything they need for school this winter.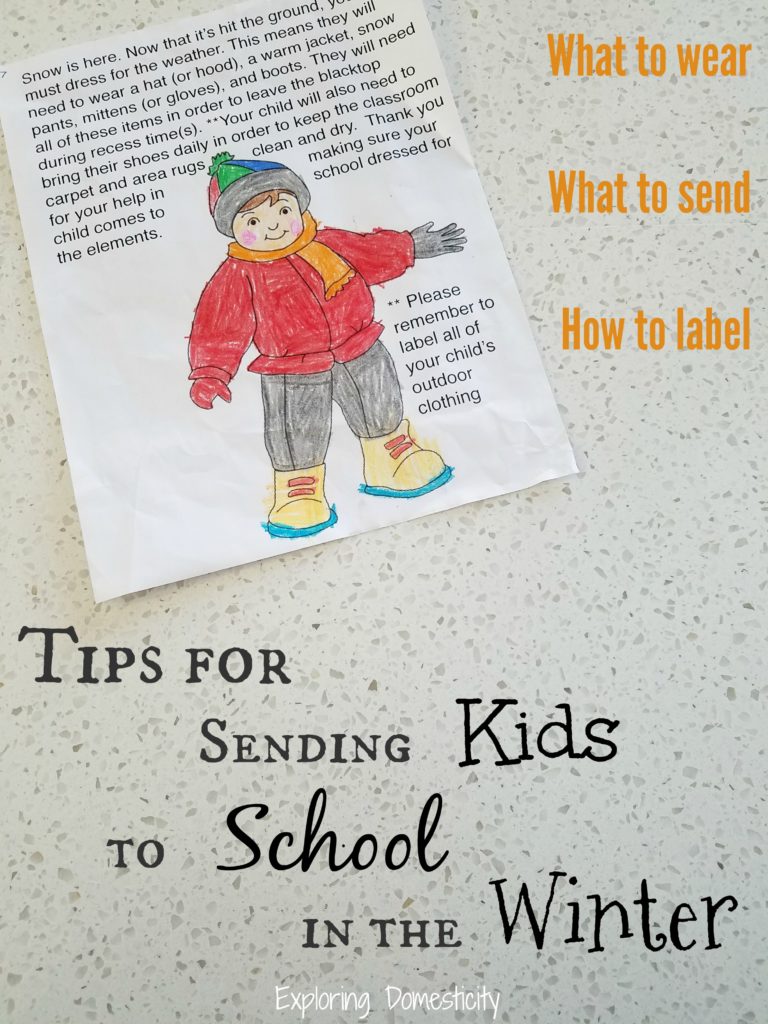 This post contains affiliate links and we make a small commission if you purchase through our links. We hope you find them helpful as you keep those kiddos warm this winter!
Winter School Preparation
Tips for sending kids to school in the winter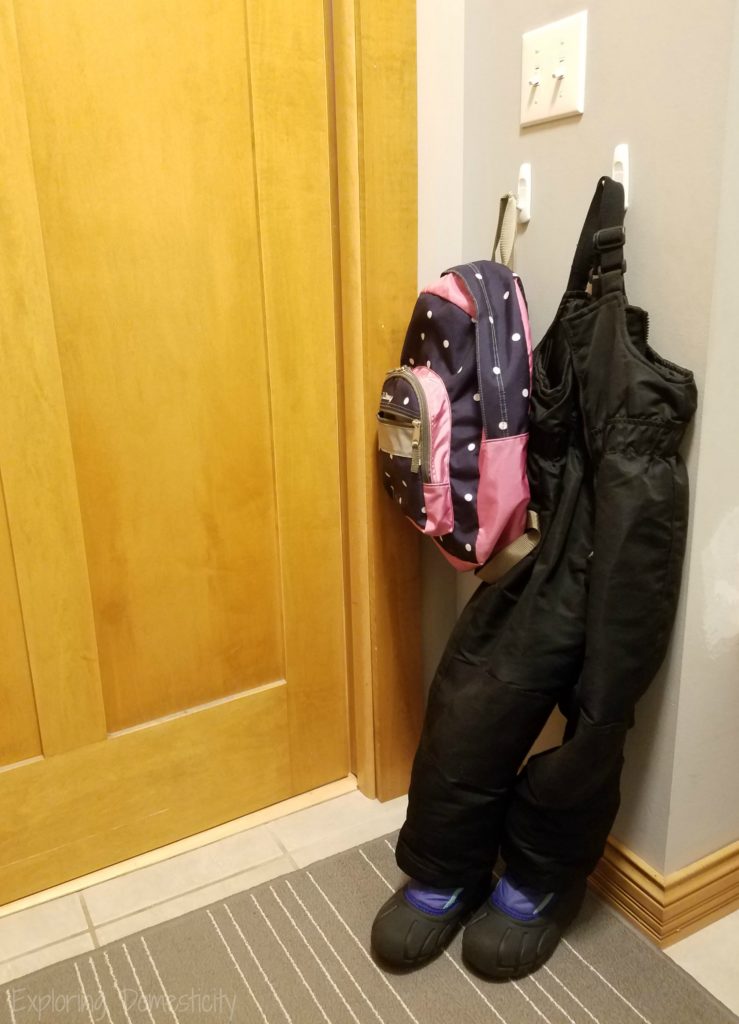 Warm Clothes
Boots
Warm boots are a must! We typically go for Sorel boots because they're warm and easy for the kids to slip on.
What we love about the boots they have now is that they have a strap near the foot that helps keep their snowpants down because we can hook the elastic over them.
Gloves / Mittens
From a teacher perspective, mittens are the easiest way to go for most kids. We like the ones with a lot of length to cover the wrist.
If your kiddo can't get their fingers in the gloves without assistance, send them in gloves. Our preschool last year ONLY wanted gloves for the kiddos because it made dressing so much easier.
If your kids can put the gloves on themselves without needing assistance, then gloves are fine.
Hats
Depending on the weather and how cold it is, hats that come down on the sides to cover your kiddos' ears, or even cheeks, are best.
We have a couple hats that have the flaps that come down and we try to wear those if we're not adding a scarf. However, it seems like the kids pick a different hat each day.
Snowpants
Even when there is no snow on the ground, our school recommends snowpants during the winter for warmth and because the playground is often wet.
We have used snow pants with just a waistband, bibs, and snowpants with the removable straps. Bibs seem to be the kids' favorite. They keep snow from getting under their jackets and they are the easiest to put on. They go on without needing to tuck clothes in as much as the others and are pretty fool-proof.
Scarves?
Scarves weren't allowed when our kiddos were in preschool. Traditional scarves present a bit of a choking hazard because they can get caught on this. It's such a nightmare visual, but imagine if they got caught on the slide.
We love the fleece neck warmers. We have made our own for the kids since they were little. They go on in one piece and won't get caught on things. Our little guy has one made from Ninja Turtle fleece that he insists on wearing each day.

It's always good to have extras
Extra shoes for when you ultimately forget to send some on busy mornings. Speaking from experience here.
Extra mittens for when they are wet after recess, left on the bus, or simply not found in the most obvious place. With a morning and afternoon recess, gloves or mittens often don't have time to dry in between.
Extra clothes, especially socks, in case they get wet on the playground. We dress pretty warm in the middle of winter so they usually have warm clothes. Around the beginning and end of winter, however, we like to keep an extra sweatshirt on hand in case it is colder than we planned for.

Label everything!
We've lost more mittens than I can count. Now, we just load up on the cheap ones and label them every chance we can get. Gloves and mittens all look the same and it's amazing we haven't loss more. It's very typical not to find any gloves or mittens when we're looking for them but, with a little more time, I can round up half a dozen.
The first thing we do when we pop open a new pair is throw a label on them wherever we can. It ups our chances of those same mittens coming home.
We are also sure to label boots, snow pants, hats, etc. I've seen the chaos in those hallways with the snow gear. I know my kiddos can always find their label and their own items.
Winter is all about layers, so be sure to label those sweatshirts too! We've already had a couple times where an outer shirt, sweater, or sweatshirt has been left at school.
We order the small labels from Mabel's Labels because they fit on most items and they can go through the wash! They often fit right on the tag, so we don't have problems with them coming off the stretchy fabrics.
There are larger labels too for things like backpacks or inside shoes for left and right, and there are a lot of different sizes or designs. They have adorable designs to choose from.
Being the thrifty mom I am, we get the smallest labels with just our last name. You get more for your money with the smallest ones, they fit on everything from clothing to supplies to lunch containers, and we can use them for both kids because of just using our last name.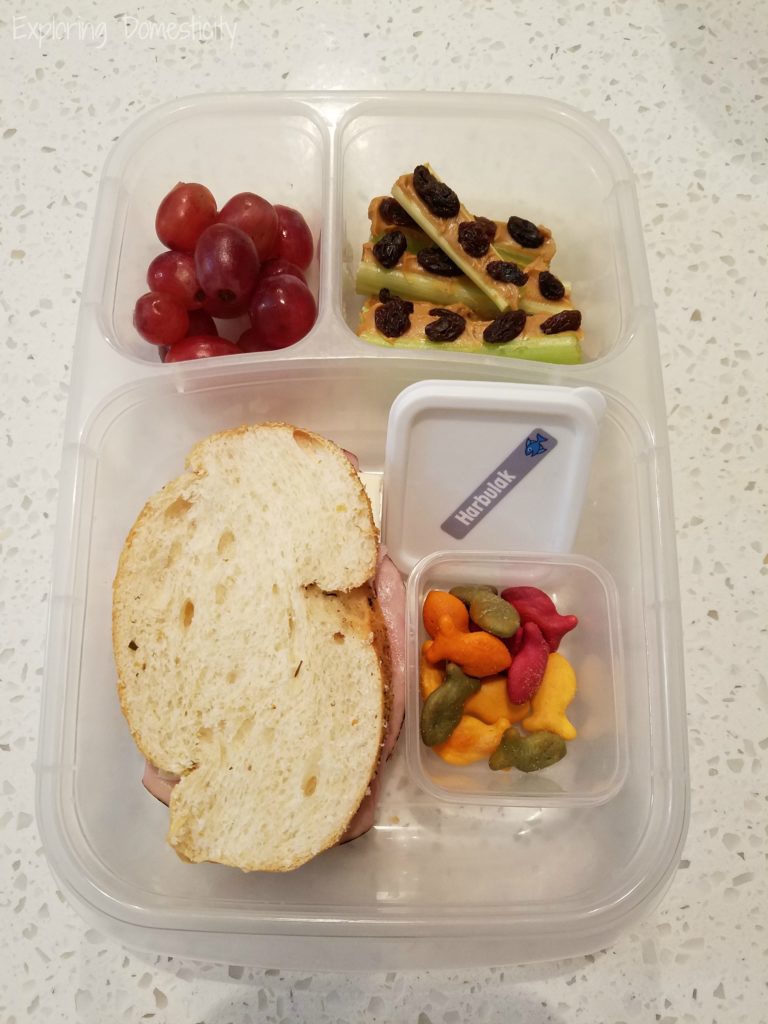 Do you live in a snowy place? How do you have your kiddos ready in the winter?
More Like This


Products for Winter School Preparation