Whew! Hey everyone – it's been a while!
We got back from our month-long vacation in the Florida sunshine on Friday. This Momma gets a prize for flying solo with a 3 and 4 year old.
This is the third year my little ones have flown and the second year I have been with the two of them by myself. It's all gone very well and we've learned a few things about flying with young children.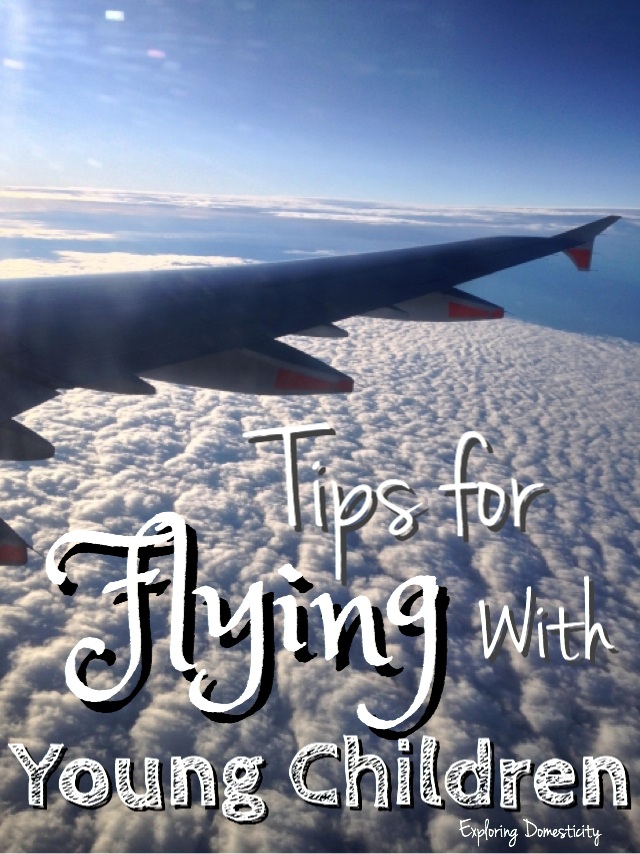 Tips for Flying with Young Children
Snacks!
Don't be afraid to bring loads of snacks. You will be at the airport for a couple hours, on a plane for a few more, and in cars or buses, making for a really long day. For us, as long as those kiddos are snacking, they stay pretty happy.
Don't feel like you have to stuff the kids full of goldfish crackers, you can actually take more than you think through the airport. I've brought fresh fruit, salads, veggies and dip, applesauce packets, cheese sticks, etc. I've even gone through with an ice pack without problem. Security may be tough, but they're pretty accommodating when it comes to kids.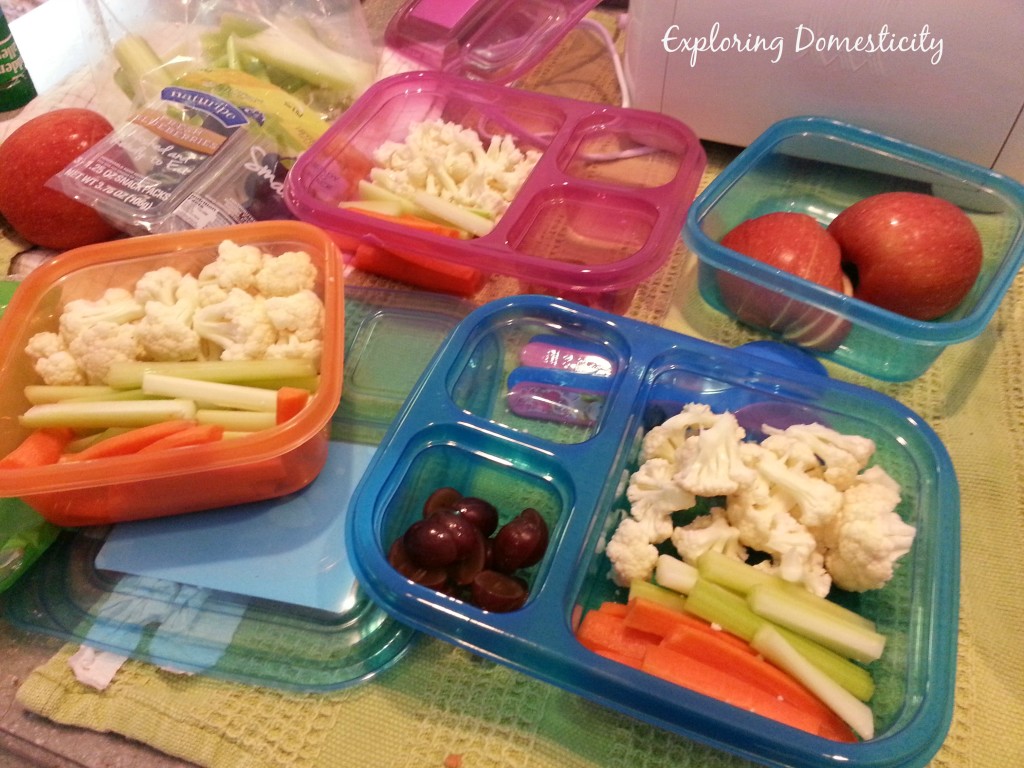 Which brings me to my next tip…
Don't Stress About Security
I was so nervous the first time I flew with my little ones. I had no idea what I needed for them – did I need their birth certificates to get them on the plane? I was flying home from vacation with them, so I didn't have anything and luckily I didn't need it.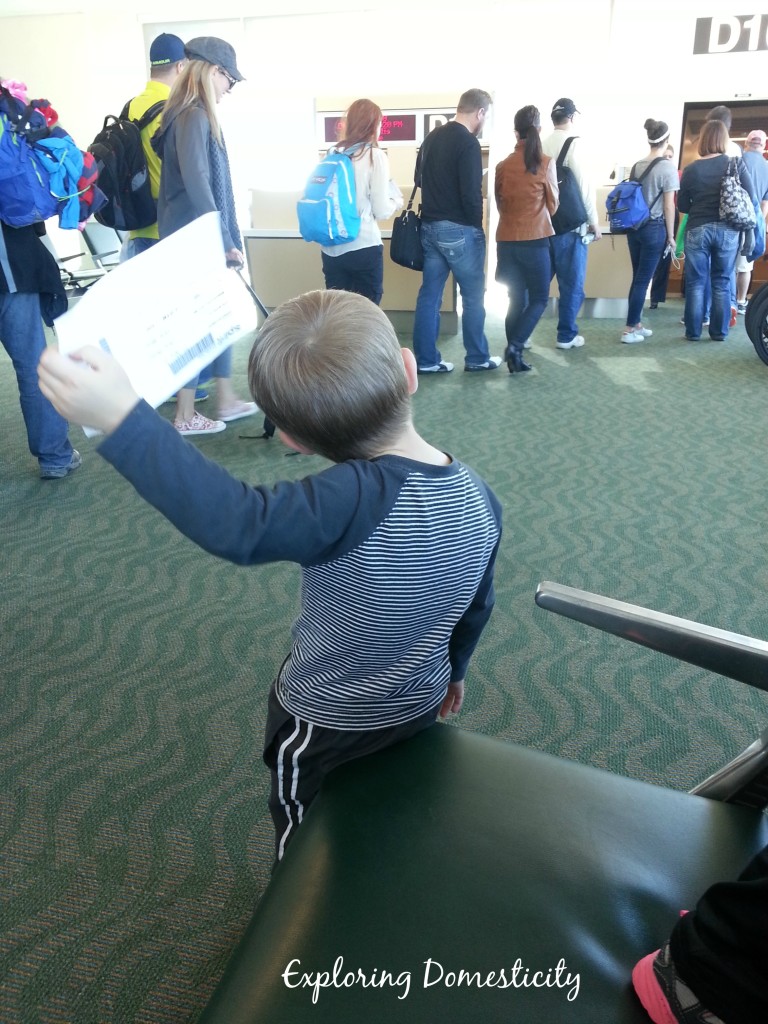 I was also concerned with how I would get them through security. Did I have to remove their little shoes? Would they go through the metal detector on their own or be scared. I've had great experiences with security.. The toughest part is handling all of our things myself, but people are generally very kind when they see you alone with two little ones and I've never felt too rushed. I've also been fortunate to be sent to a separate line where we could take our time and stay together. The rules for kiddos are also a little more lax and they don't have to remove their little shoes and more food/drink items are allowed.
Plan Ahead to Stay Together
The scariest part of flying with little ones is navigating the crowded airport. It is even harder when there is one parent, two children and 3-4 bags. With security, bathroom trips, and moving through crowded areas, it can be so tough!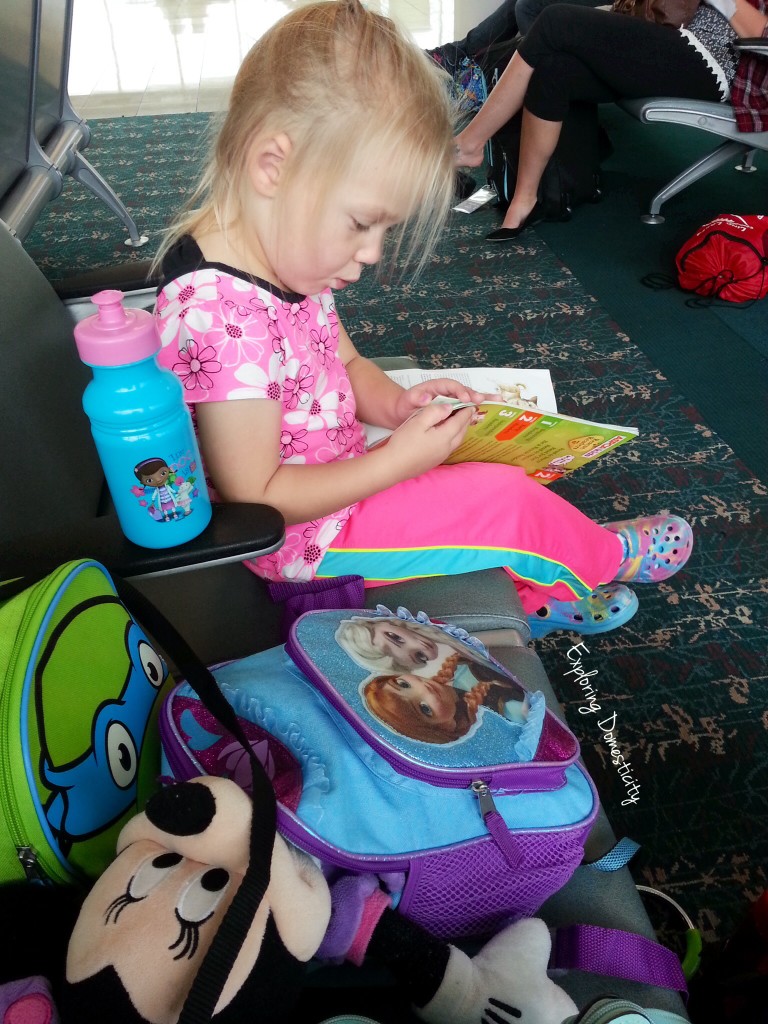 We do backpacks and – be prepared to judge – leashes. I was a leash kid since the day I bolted toward a busy highway thinking it was a game, and I'm all for them. Here is what we do at the airport. Both kiddos have a small backpack of their own filled with their little snacks, toys, and an empty water bottle, and attached to that backpack is a leash. When I fly with the two of them by myself I hold on to the ends during busy sections and the three of us hold hands besides. What it does is give me the security of knowing that someone can't pick my little one off the end of our chain, that I can juggle our bags without giving up my hold on them if needed, and it just lets me know they are both safe while I check gates, times, bags, restroom, crowds, etc.
Bathrooms can also be a challenge. We either all stuff into a handicapped stall if possible, and if I do by chance find an empty bathroom, I stand outside two stalls and get them to use the restroom at the same time – a real time-saver!
On the Plane
Where to Sit
We typically have the best luck if I sit in the middle of the two little ones. I tried to sit on the aisle and let them watch a movie together,but they ultimately started bickering over who was touching who and I switched to the middle seat. The great thing about this arrangement is that both kids can lay with their heads in my lap and feet up on the seat. The armrests are too high and hard and there aren't many comfortable positions we've found.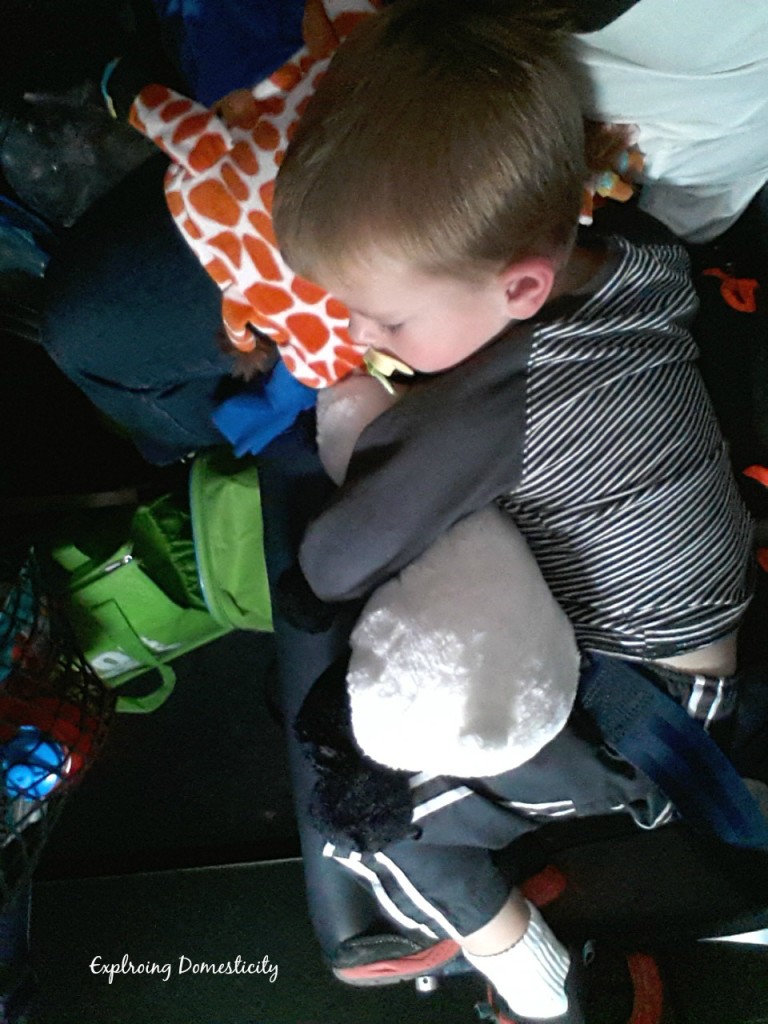 Snacking and Ear Popping
I mentioned snacks earlier and we make sure to have a few for the flight, even though we typically eat most of them waiting to board. We bring Dum-Dums and we all suck on one for the ascent to help our ears. We would do the same on the descent, but they tend to be asleep and I don't wake them!
Activities
Planning ahead for activities is important. We bring crayons, stickers, electronics, and books. Anything that is small enough to fit in their backpack or mine and without many little pieces to fall under the crowded seats. Both kiddos loved their new books from ASPCA Kids: Rescue Readers. We expected books about animals and my daughter loved the book about Marley the dog, but my Batman-obsessed son was ecstatic  to find a Justice League comic book.
 
ASPCA Kids: Rescue Readers and Giveaway
We received these fun books to review through Moms Meet, and I have a giveaway for you so you can share them with your little ones!
Interesting Facts
Studio Fun International, in partnership with the ASPCA, has published a children's book series, ASPCA kids: Rescue Readers.
Each story is inspired by a real-life animal rescue story from the pet's point of view and includes facts and photographs of the actual pet that inspired the story.
Each book creates a fun and educational hands-on experience written at a Level 2 reading level for early readers.
The importance of care, protection, and love of animals is incorporated into each tale with a focus on the joyous outcome.
Four to five percent of the purchase price of every book goes directly to the ASPCA to help continue its mission.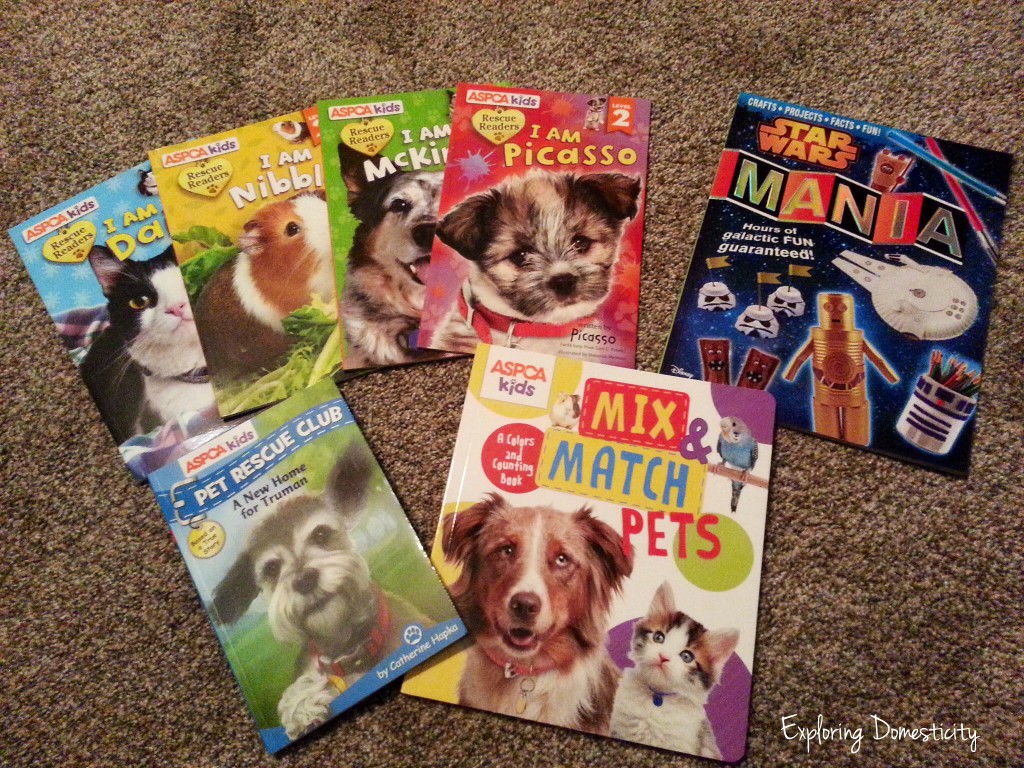 Win a couple of these ASPCA Kids books for yourself, and visit Studio Fun on Facebook while you're at it!
a Rafflecopter giveaway

Best of luck!