If you're looking for an easy weeknight meal that is full of flavor, Zesty Chicken is it! This meal comes together in no time and could even be done all in one dish.
Your family will love this sweet and flavorful dinner. Zesty Chicken will be a favorite for you as it has been for our family!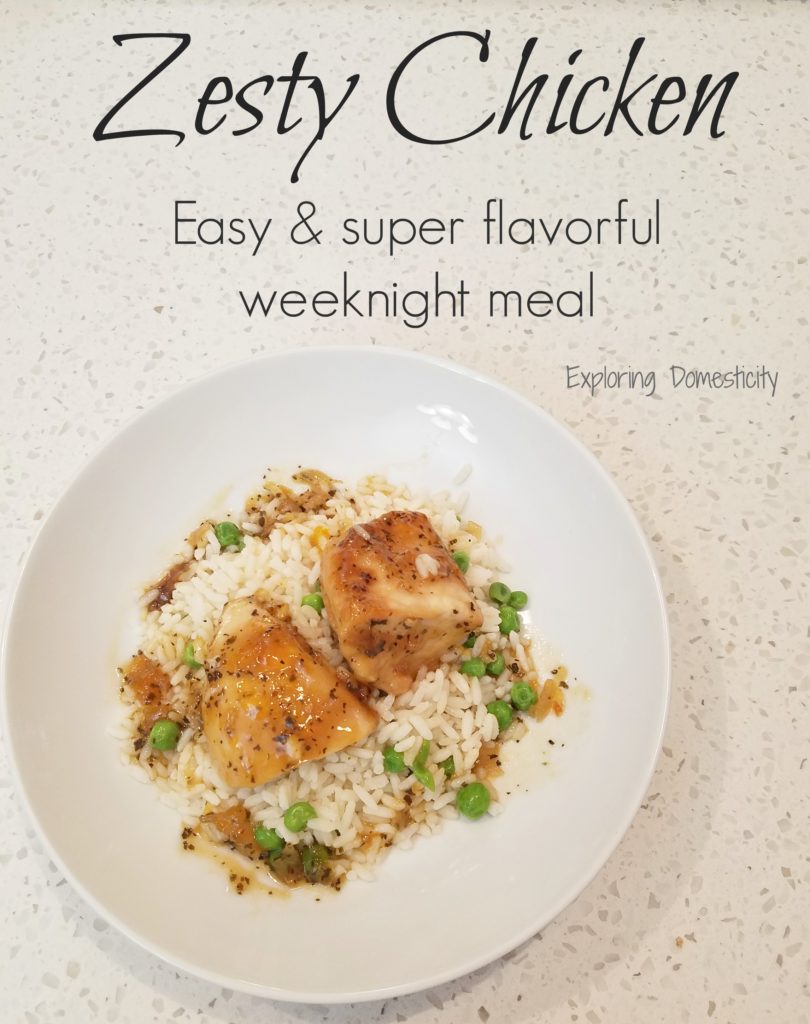 This is a sponsored post and may contain affiliate links. We only recommend products we think our valued readers will love!
Zesty Chicken is one of our favorite meals. My mom has been making it since I was young. It's one of those comfort recipes you find yourself craving.
This is a perfect dump meal that you can prep ahead of time and freeze. Even without turning it into a freezer meal, it doesn't take much time at all and nearly all the ingredients should come right from your pantry.
This is called Zesty Chicken for a reason. It is full of flavor, both savory and sweet. It's a delicious comfort food meal the whole family will love!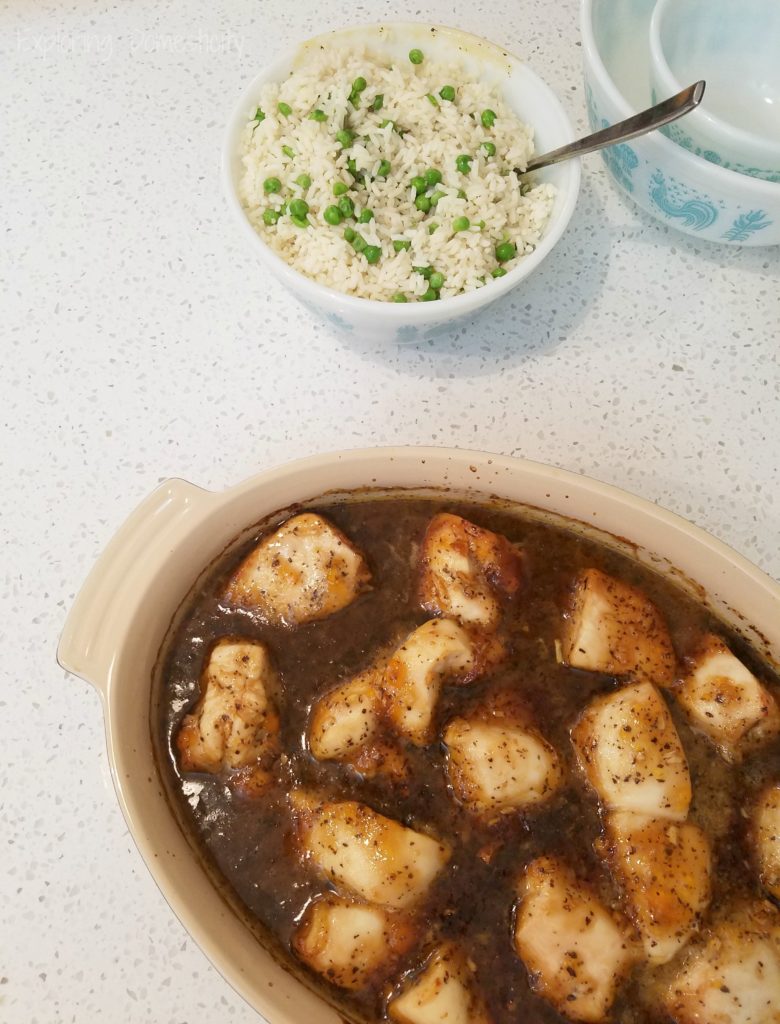 Zesty Chicken
What you need
2 large (or 4 small) Chicken breasts cut into 2 inch cubes
1/2 cup canola oil
1 tbsp Worcestershire
2 tbsp vinegar
2 tbsp ketchup
1 tsp chili paste
1 tbsp dried basil
1/2 tbsp garlic salt
1/2 tsp paprika
1/2 tsp pepper
1 envelope onion soup mix
1 10oz jar apricot jam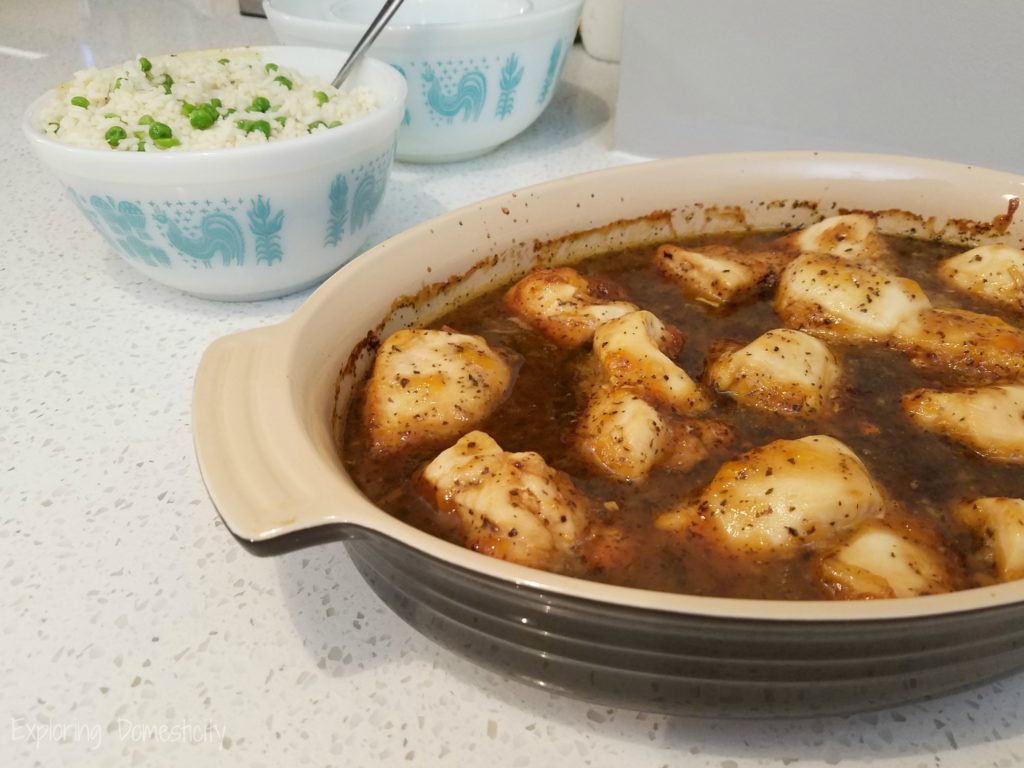 What you do
Preheat the oven to 350 degrees
Cut chicken into 2 inch chunks and place in a deep baking dish
Mix all ingredients and pour over chicken
Cook uncovered for 1 hour
Serve over rice with veggies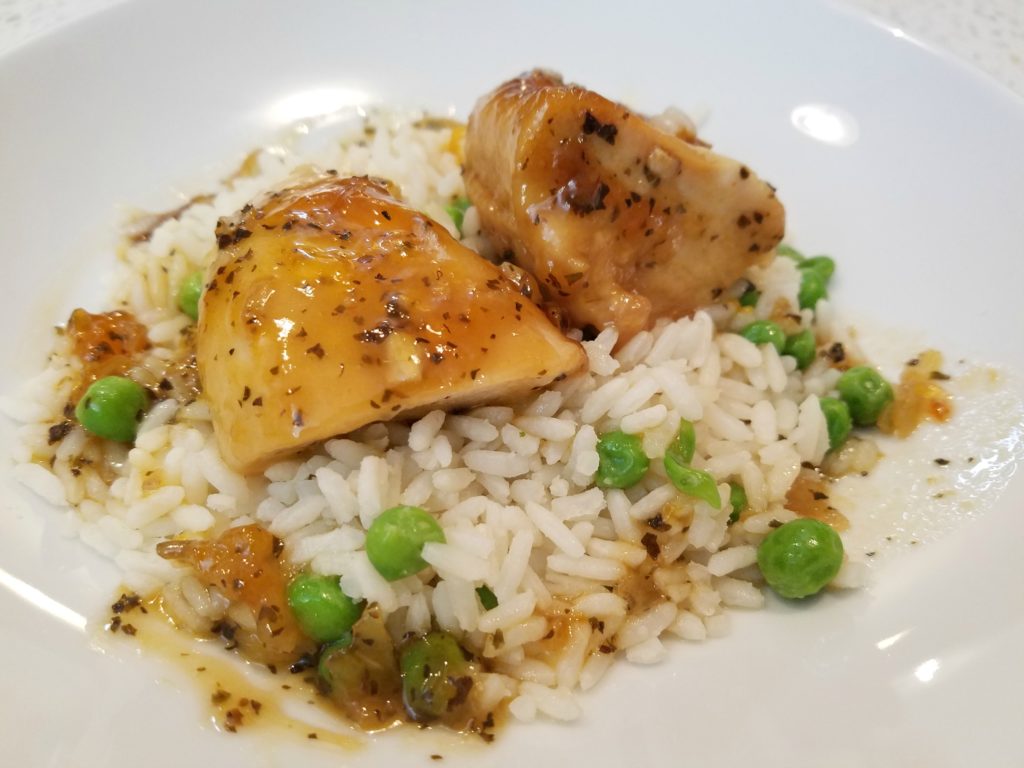 Zesty Chicken Recipe
The recipe for Zesty Chicken is one that was given to my mom by a coworker and it has changed a bit in the 20+ years we've been making it.
It has been made with different flavors of preserves. We have changed the amount of sugar it calls for. We have also done full chicken breasts, and found we prefer the smaller chunks of chicken.
Zesty Chicken Apricot Preserves Substitutes
This recipe calls for apricot preserves, but it is great with anything.
Pepper Jelly gives it a nice kick and flavor. In that case, omit the chili paste because it should have plenty of heat.
I have even seen blood orange pepper jelly at the store. Imagine how great that would be with the Blood Orange Whipped Honey!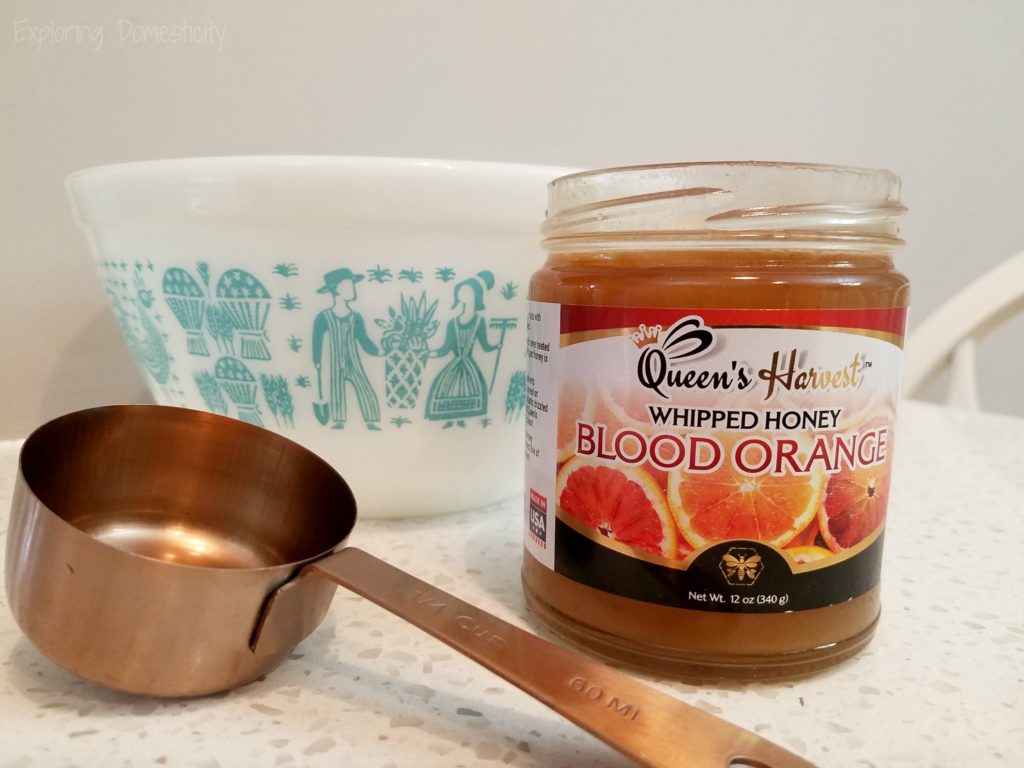 About Blood Orange Whipped Honey
The Queen's Harvest Blood Orange Whipped Honey is such a unique ingredient and really gives this recipe a special flavor.
You can also use the rest of the jar to drizzle on peanut butter toast, sweeten tea, or it would be incredible on sweet potato toast!
What do you do if you don't have this ingredient?
First of all, hop on Amazon and order some because you can have it and be making the recipe in 2 days with Amazon Prime 2-day shipping.
This honey is pretty amazing. It's sweet and citrus-y, and it has the most fantastic whipped texture.
However, if you don't have the Blood Orange Whipped Honey yet, you can make the recipe without the added sweetness.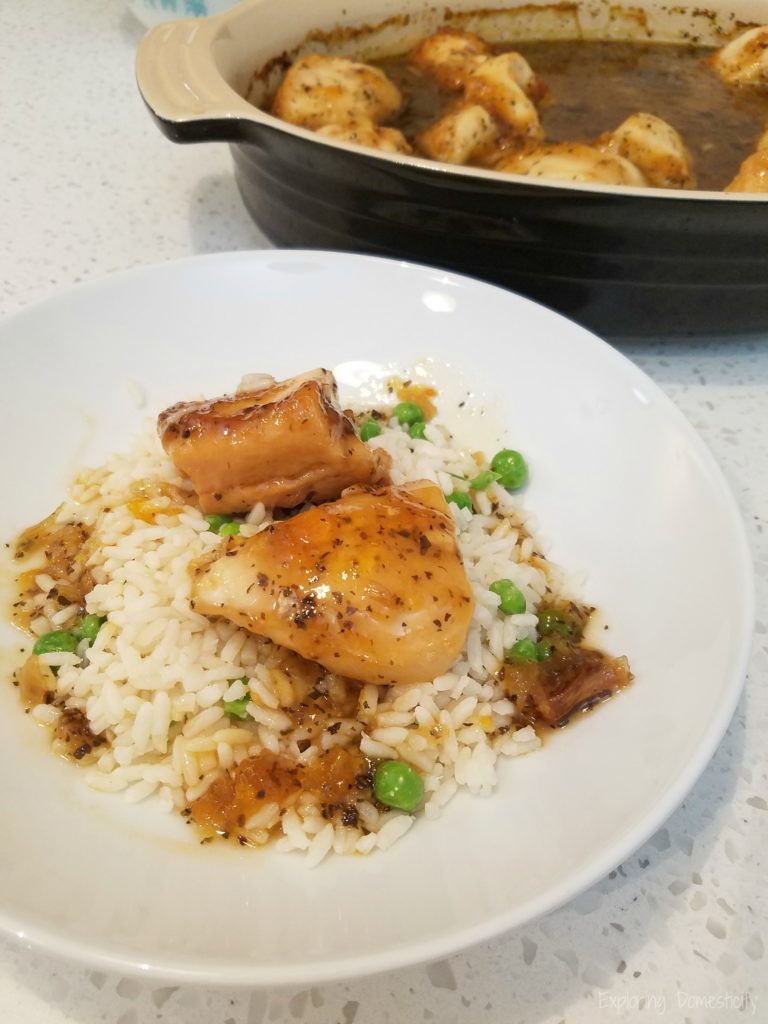 How to serve Zesty Chicken
In our family, Zesty chicken is always served over rice with peas. It's delicious, and so easy! All the extra sauce soaks right into the rice and is super flavorful. This would be great with any type of grain to soak up this sweet and sweet sauce.
Zesty Chicken is also great served with broccoli because it flavors the broccoli as well. You could do other veggies, zoodles, or cauliflower rice. It would be fantastic over spaghetti squash!
I hope Zesty Chicken becomes a meal your family loves and remembers too!

What is your favorite comfort food you remember from childhood?
Great Items for Your Zesty Chicken Meal