I can't even believe it's back-to-school time already!
Whew! Those summers go fast! I'm definitely not rushing through the time we have left, but I am ready to get a jump start on planning for school lunches for my step-daughter, afternoon snacks for my new pre-schooler (insert Momma "my baby!" squeal here!), and anytime snacks for my snack-tastic little lady.
Fortunately, snacks are pretty common around here so we keep them as healthy as possible. It's not uncommon for our lunches to look like snack time either.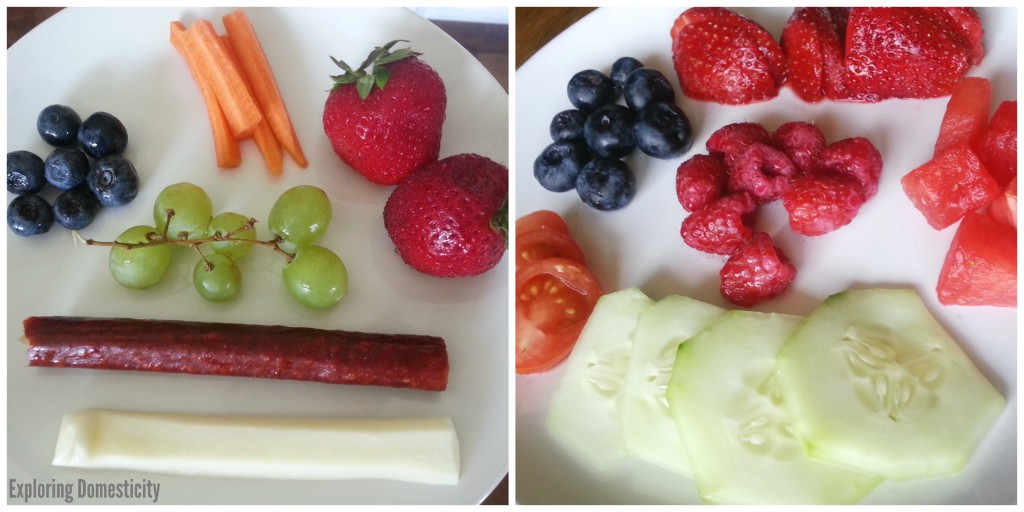 So, I've compiled a list of all our favorite snacks for home and at school. Also, if you're good on snack ideas but could use a new lunch bag, scroll to the end and enter to win a ThirtyOne lunch bag courtesy of Chiquita!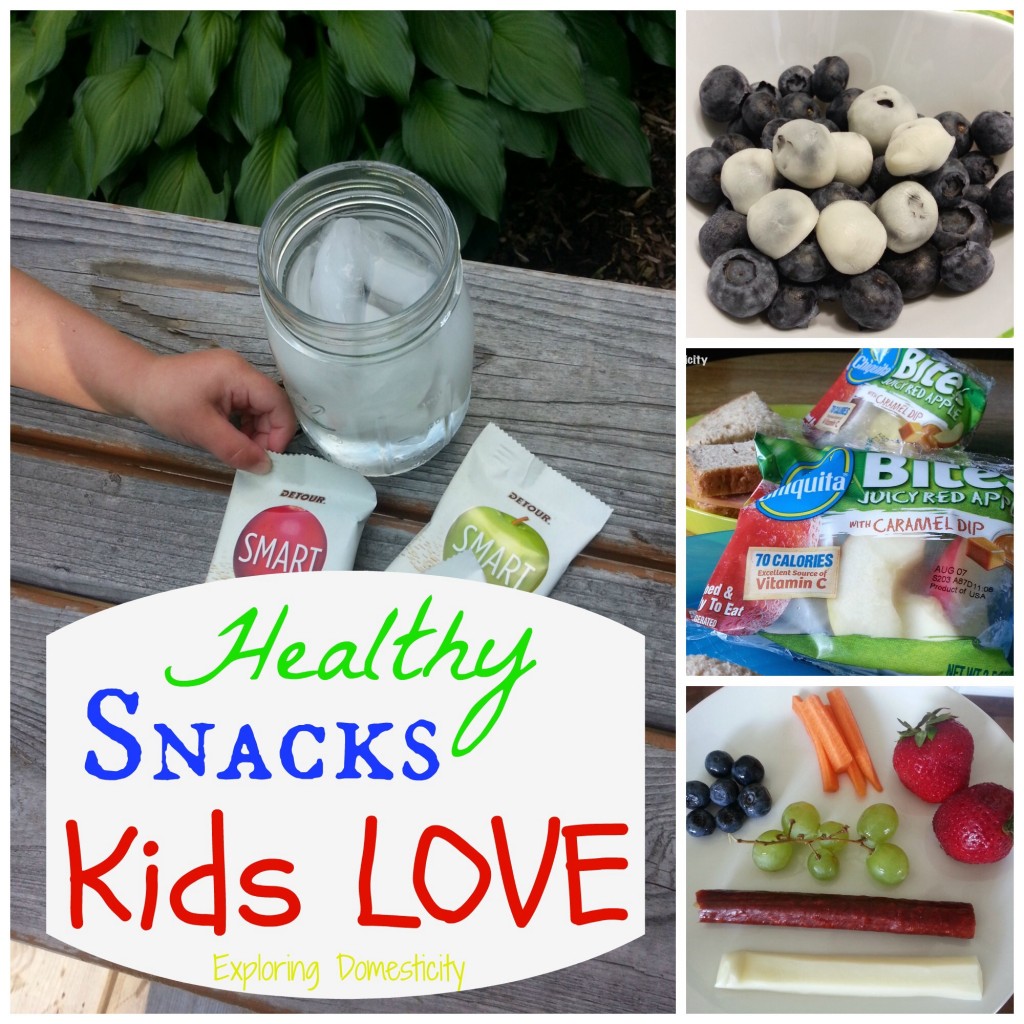 20 Healthy Snacks Kids LOVE
1. Frozen Yogurt Fruit Bites
We just discovered these recently and gave it a try with fat-free vanilla yogurt and blueberries. It might not be a great school lunch snack unless you're able to keep it very cold. For little ones or an after-school snack, these are great and could definitely pass for a dessert!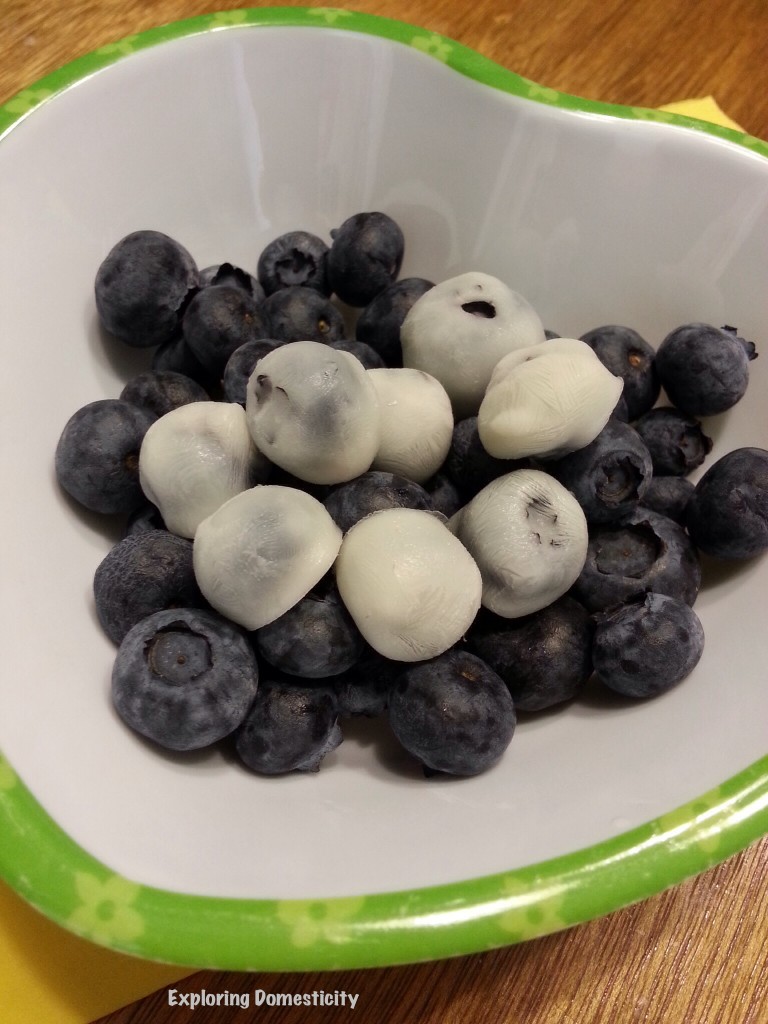 2. Banana
For some fun take a toothpick to the peel and write a message that will turn brown by lunchtime.
3. Fruit with Cottage Cheese
This is one my mom used to do. When I was younger canned peaches with cottage cheese was a common snack. There's something about the canned peaches (not packed in syrup) that brings back childhood memories for me, but other fresh fruits would taste great too.
4. Frozen Grapes
5. Almonds
Almonds are one of our favorites. I suppose this wouldn't work for but-free schools, but I like to take pre-portioned almonds as an on-the-go snack because they are so easy and there is no mess. The Dollar Tree has small plastic containers that are the perfect 1/4 cup serving size.
6. Homemade Smoothies
7. Celery Sticks (with nut butter for dipping)
8. String Cheese
My kiddos' favorite! Also, pre-packaged snacks are so easy! My tip: stop buying "light" string cheese! The flavor of the regular ones more than makes up for the couple calories your saving and satisfies much more.
9. Dried Fruit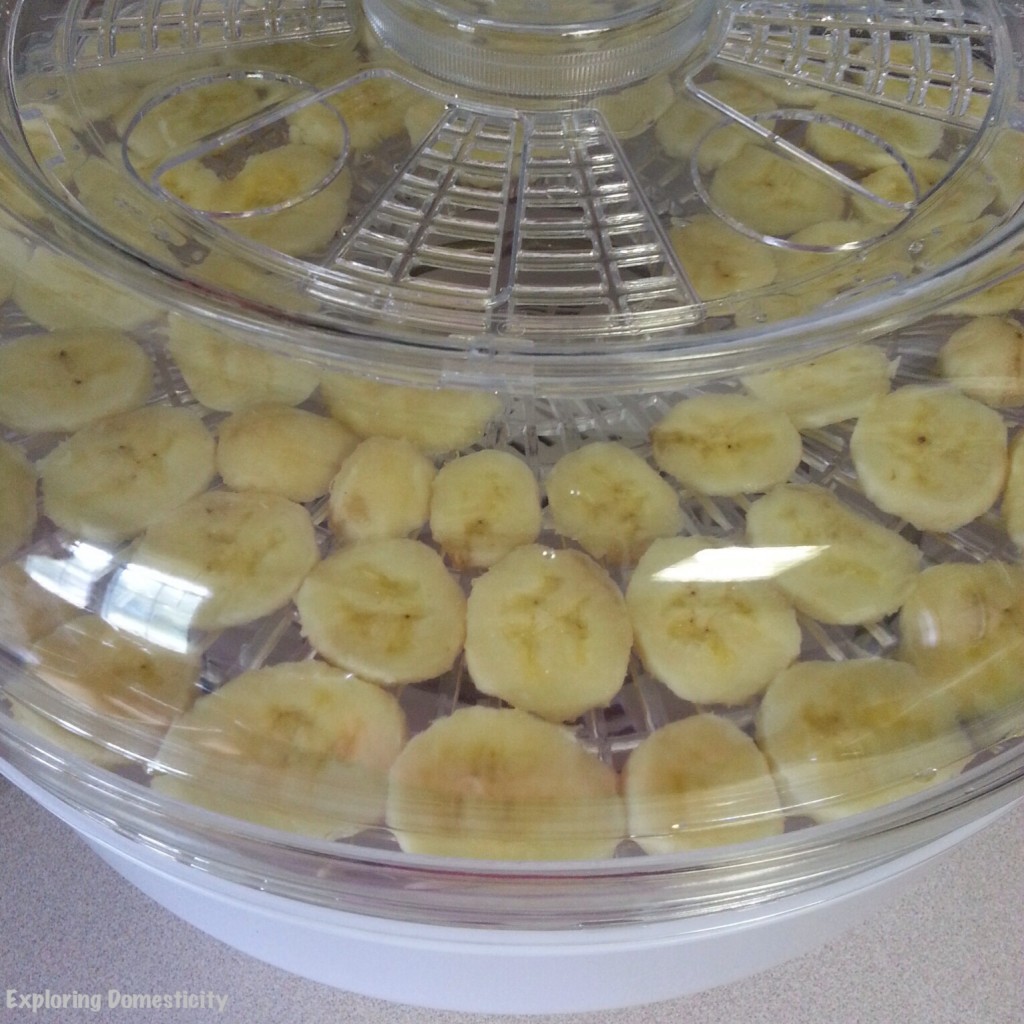 10. Applesauce Packets
11. Jazzed-Up Plain Yogurt
I love knowing exactly what is going into my kiddos' little bodies.  One way to do that is to mix our own yogurt flavors with our own toppings.  I'll take old small jars (pimento jars are the perfect size and have a mouth wide enough for a spoon) and fill with plain yogurt and top with whatever fresh fruit we have on hand, or send so e granola to throw in.  If we didn't have fruit I've used jam, and as special treat I've sweetened with sprinkles in yellow and blue so they mix to green when stirred.
12. Pretzels
13. Cucumber Slices
My kiddos love cucumber slices plain, and I love that they are good for them and pretty mess-free. For something a little more exciting, I like to sprinkle them with a little lemon pepper, or you could spread some tuna mixed with cottage cheese on each slice.
14. Carrot Chips or Sticks
15. Fruit Leather
You can buy some real-fruit fruit leather, but I'm excited to give this a whirl in my new dehydrator! From my understanding, with a little applesauce base and some puréed fruit I can have some for my kiddos straight from our kitchen!
16. Granola or Fruit and Nut bars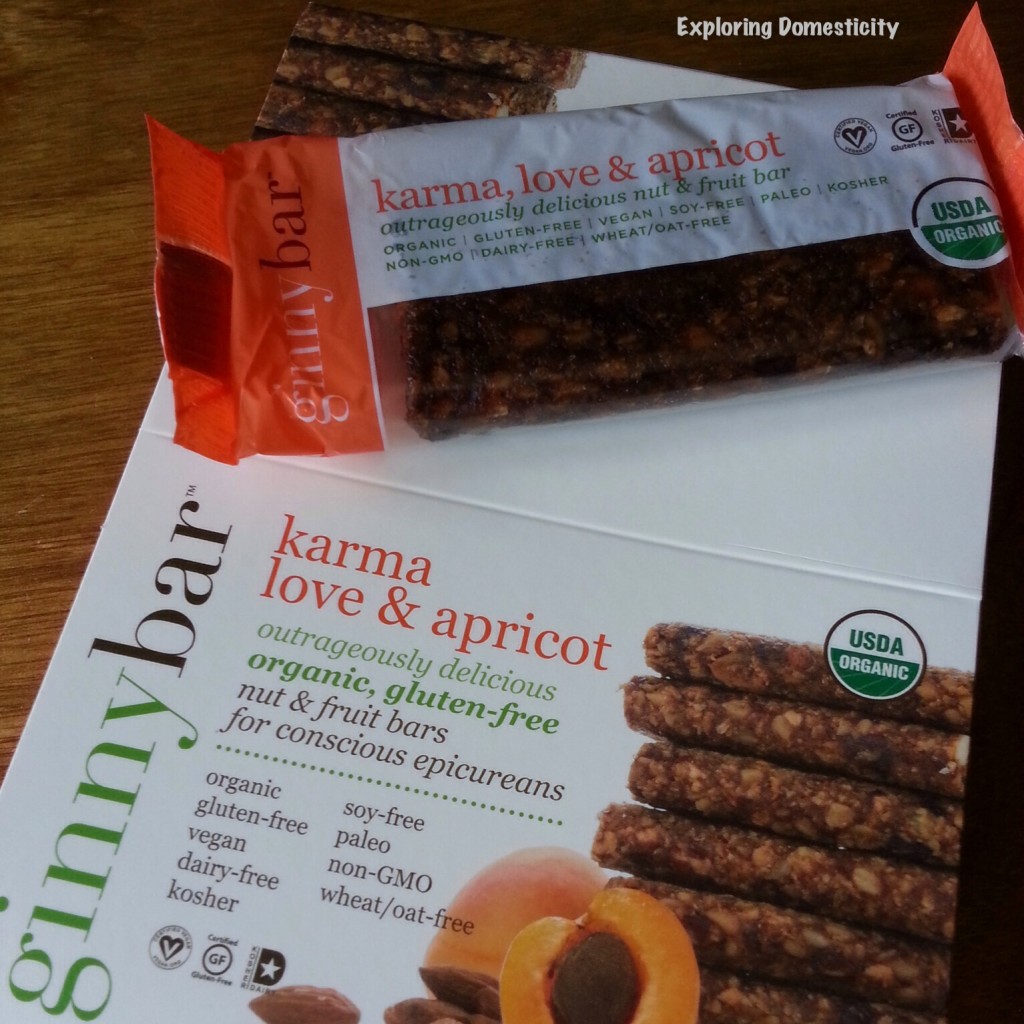 17. Broccoli "Trees"
18. Frozen Peas
My little ones to crazy for these! They love them frozen more than cooked, and they taste so sweet and probably feel great for young ones who are teething!
19. Raisins or Craisin packs
20. Chiquita Apple Bites
These are great because there are a few different varieties to choose from. The larger bags of sliced apples are great for my little ones when I don't know if they'll eat a whole apple. The individual servings of sliced red, green, or peeled apples are perfect for throwing into school lunches. For kiddos like mine who haven't tasted the deliciousness of apples and caramel, the small bags of apples with little Carmel cups inside were a huge hit! I expected my little ones to use the apples as a spoon just for the caramel but they ate the whole bag of apples!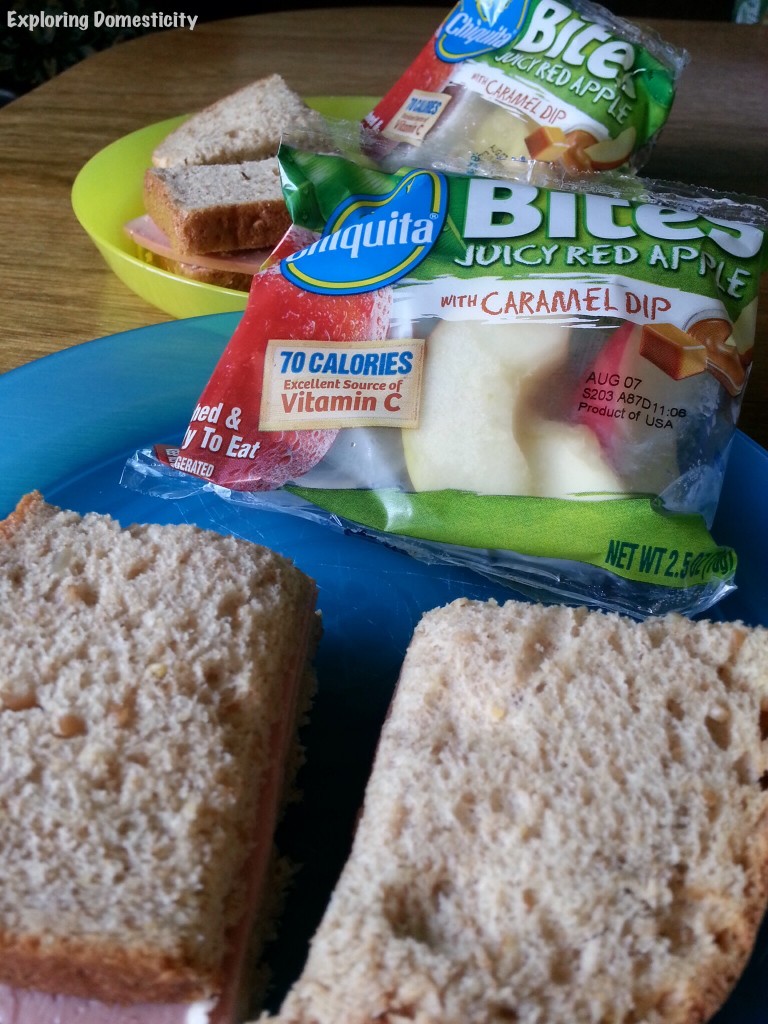 My kiddos loved trying the Chiquita Bites! They will definitely be going in my step-daughter's lunches once school starts up because they are so easy!
Speaking of lunches…

.

The folks at Chiquita want to make sure you go back-to-school with a snazzy new lunch bag, and they're giving away an awesome ThirtyOne bag to one of you!
Good luck all!
I want to hear your favorite healthy snacks for kids in the comments – I love getting new ideas!