Fruit and yogurt. Who doesn't love that? Freeze them in different combos and shapes and you have a real winner!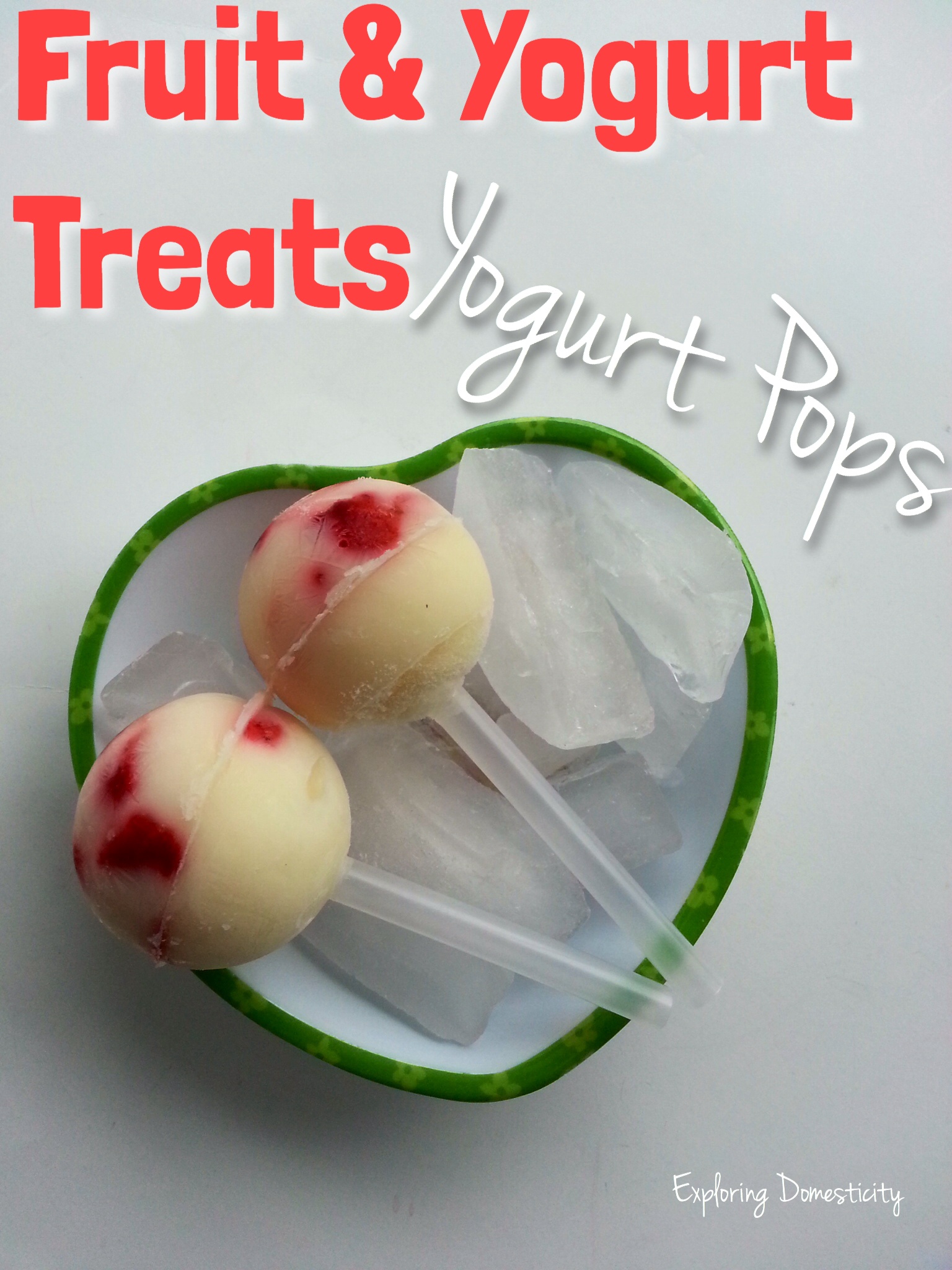 The kiddos and I made some strawberry and yogurt frozen hearts and they were the biggest hit! Not only did they get to help – and snack along the way – but they created a healthier treat they were happy to eat.
The great thing about this treat is that the possibilities are endless. Different types of yogurt, different combos of fruit, other toppings… and you have a different snack each time. We've even just dipped blueberries in yogurt and froze them for an easy treat, too.
We had these cute heart silicone molds, so I chopped up some frozen strawberries into little pieces and the kids filled up the heart trays. I then spooned in some vanilla yogurt, and in the freezer they went.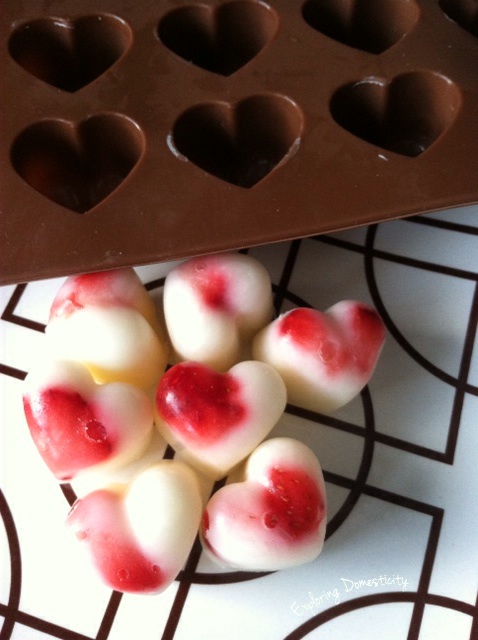 The kids LOVED them! They were thrilled to get three hearts as a treat for the next week or so.
The one thing with the little hearts was that they started to melt in their hands and became a little sticky. Next time, we're filling them up halfway, so they can be a one-bite treat.
You can use any mold you'd like, and you can even make all sorts of popsicle combinations. The stick will help keep the kids' hands clean and will make the treat last longer.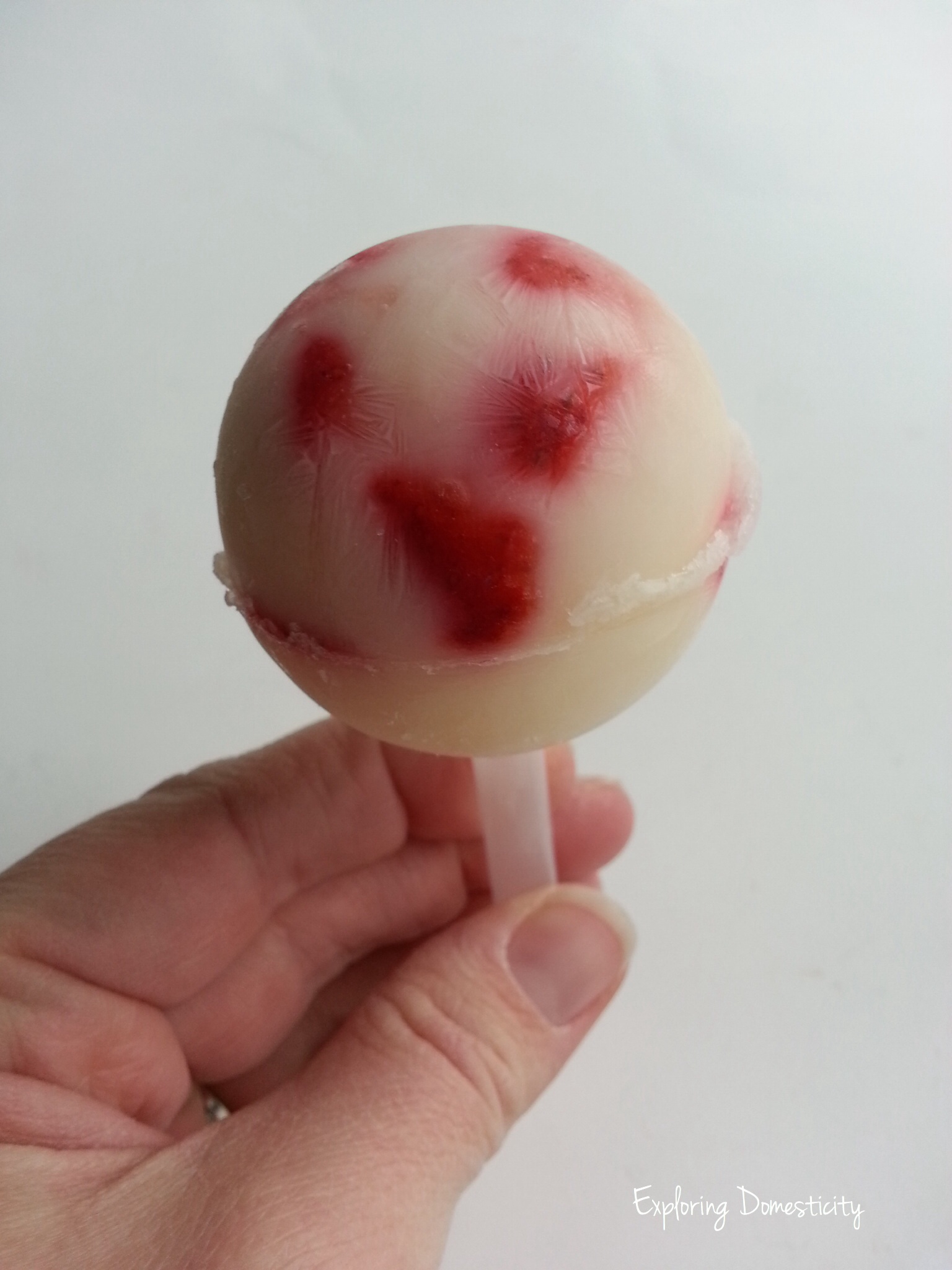 We got some really fun sphere ice molds to try and decided they'd be the perfect mold for making fruit and yogurt pops!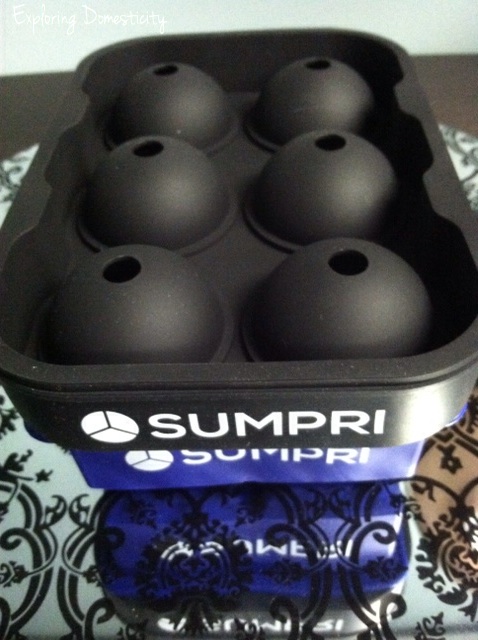 They look so cute! The trays have a hole in the top for filling and it's perfect for a cute paper straw. (Which I didn't have, but you can imagine how cute they'd be.
I love how cute they turned out. The kids think they're getting a special treat, but it's fruit and yogurt so Mom loves it too.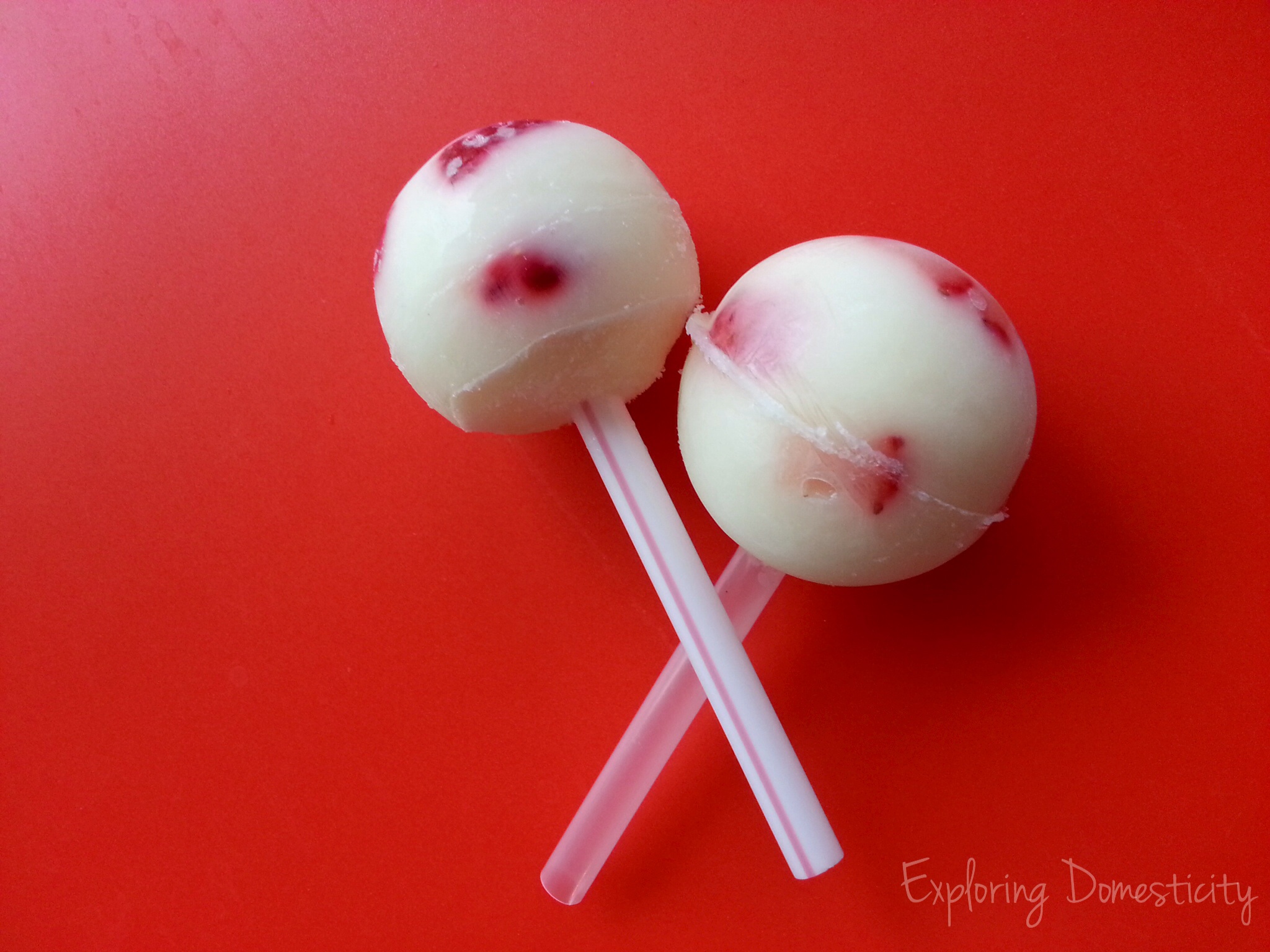 I received this product free of charge to facilitate my review, and this post contains affiliate links. All opinions are honest and my own.

More Like This


Get Ya Some