Keep your kiddos busy and engaged this summer with the ABCs of Summer daily activities, snacks, art, and science. Each day focuses on one letter of the alphabet with snacks. art or science, and a physical activity to go along with it.
Be sure to enter below to win a prize from Amazing Grass!
Also, check out the Letter C to enter to win the 'Let's Learn to Read' DVD set for your little ones!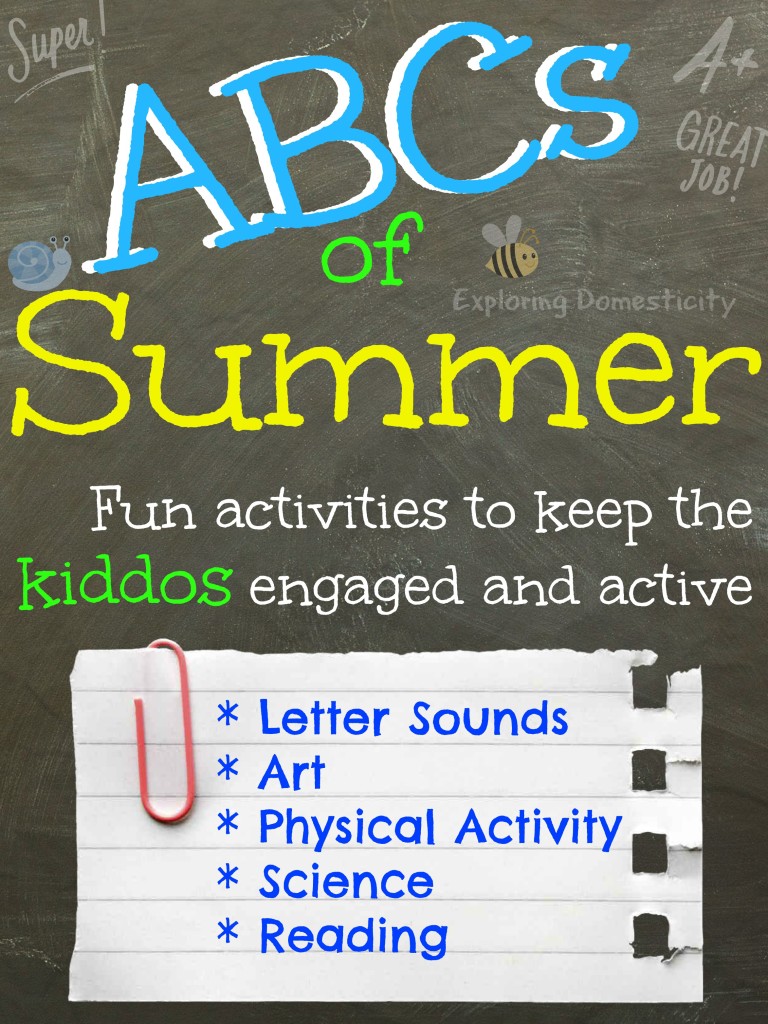 This post may contain affiliate links for products that I think may be helpful for your summer planning and fun with your little ones. I also received some great products from Amazing Grass as a Sweat Pink Ambassador and they are providing a great prize for you!
I was trying to think of a way to keep the kiddos busy this summer as well as help them work on their letter sounds, vocabulary, following directions, and physical activity. So, to give us a bit of inspiration and a jumping off point, I decided to go with a new letter of the alphabet each day. In addition to learning the sounds, practicing writing, and identifying new words, we have an art or science activity, a physical activity, and a snack revolving around the letter of the day.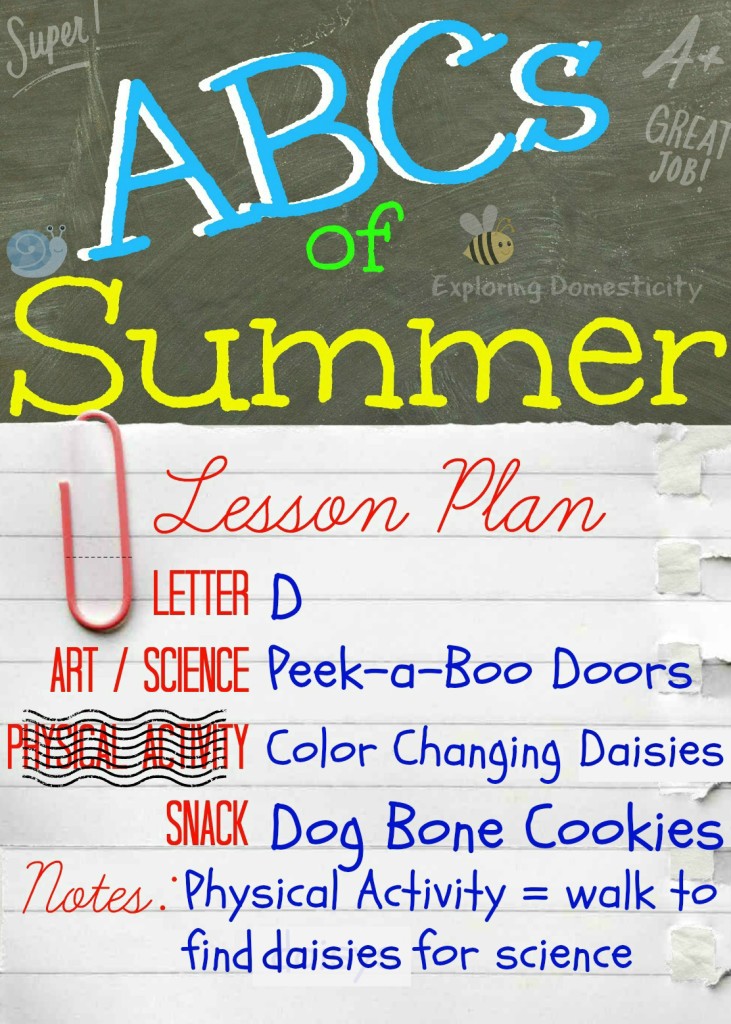 ABCs of Summer:
Letter D
Lesson Plan
Art: Peek-a-Boo Doors
Science: Color Changing Daisies
Snack: Dog Bone Protein Cookies
Physical Activity: Walk to find daisies
Additional Activities: Listing D words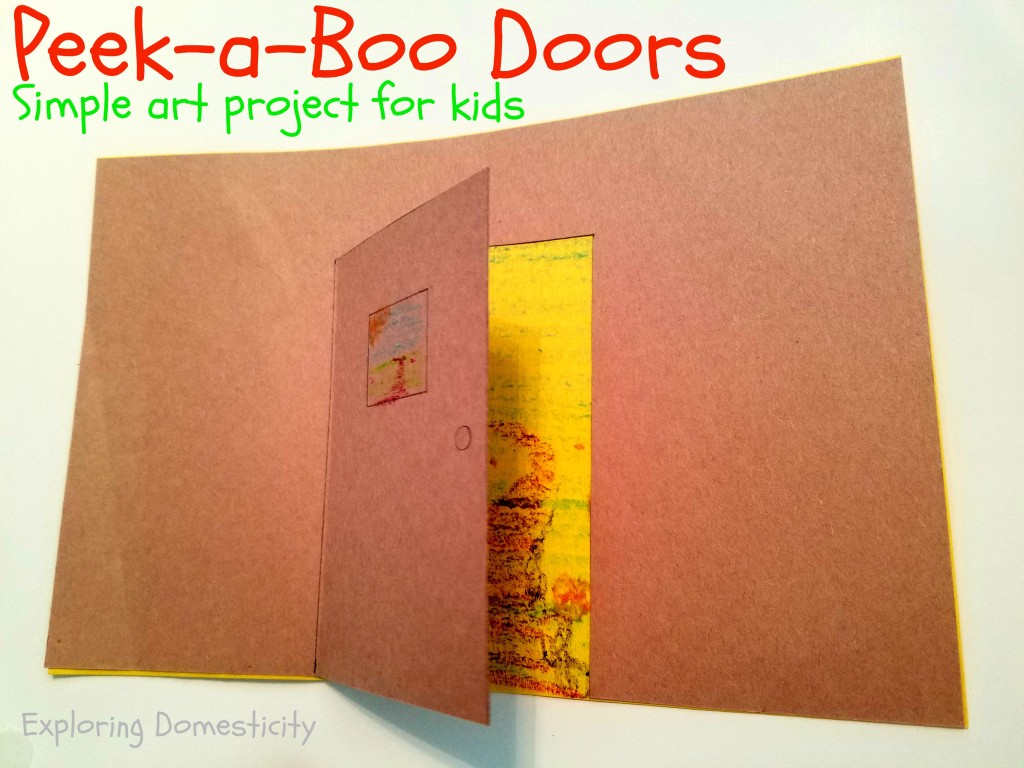 Peek-a-Boo Doors
Supplies
Construction Paper
Crayons
Ruler or straight edge
Scissors
Glue Stick or glue
Directions
Cut a few different colors of construction paper in half
Give each child two pieces of construction paper. On one of the pieces, use the ruler or straight edge to draw the shape of a door in pencil, with the bottom of the door being the bottom edge of the paper.
Have the children color on the construction paper without the door
If it is appropriate, have the child cut up one side and across the top of the door. Then fold along the third side
With the door open, glue around the outer edges of the paper and around the door opening
Place the glued paper on top of the colored piece of paper so the door opens to reveal the picture.
If you don't have your supplies ready in time for this art project, see the additional activities below.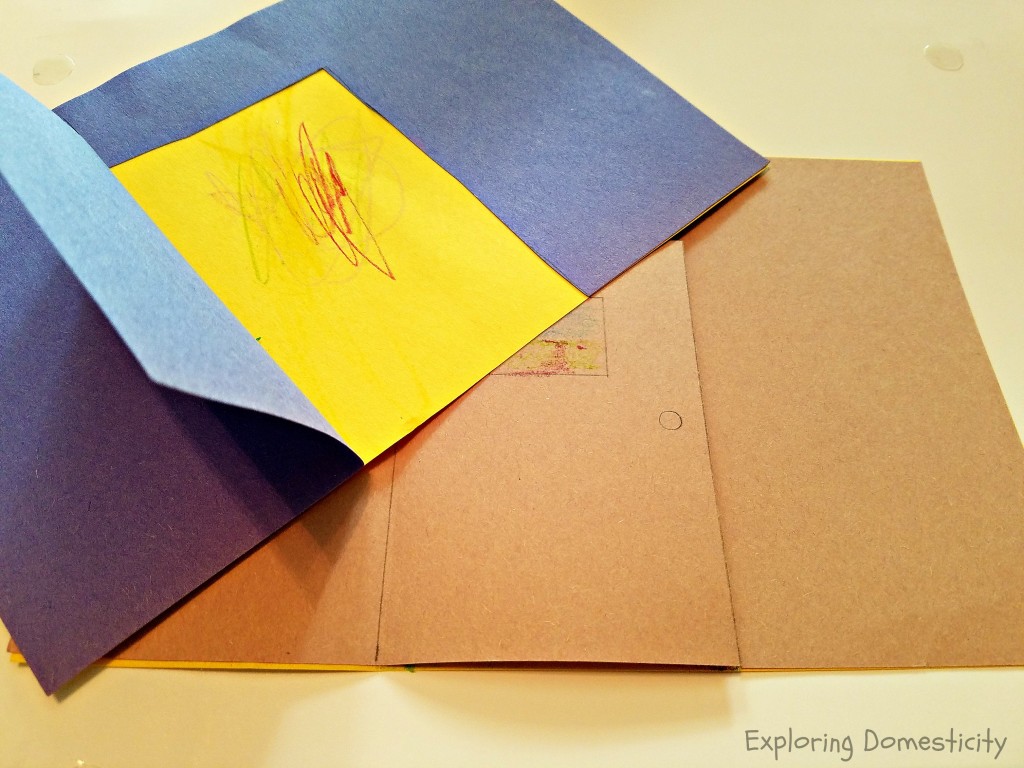 Snack: Dog Bone Protein Cookies
Anything silly will win the kiddos over… chocolate doesn't hurt either. These cookies use a silicone mold for a funny dog bone shape kids love to eat. It also packs a punch of protein with the chocolate peanut butter Amazing Grass Superfood Protein Powder. Scroll to the end of the post for a chance to win your own!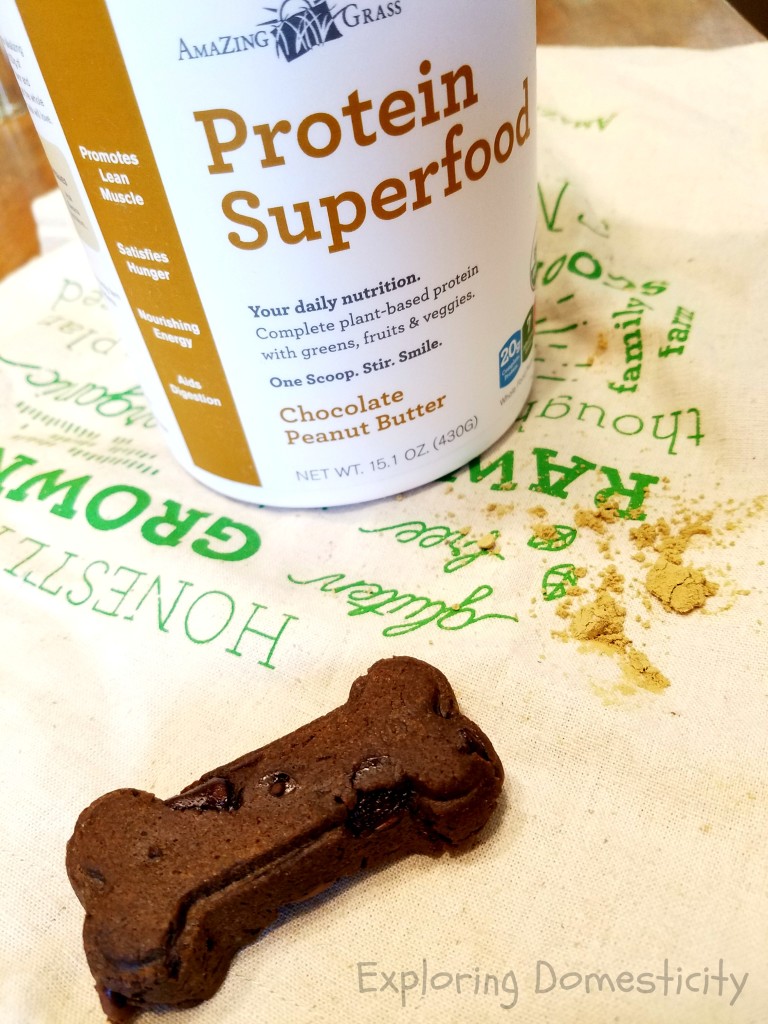 Ingredients
1 scoop Amazing Grass Chocolate Peanut Butter Superfood Protein Powder
2/3 cup brown rice flour (or your own favorite flour)
1 tbsp cocoa powder
1/2 tsp baking soda
1/4 cup unsweetened almond milk
1 tbsp coconut oil
1 egg
1/4 cup chocolate chips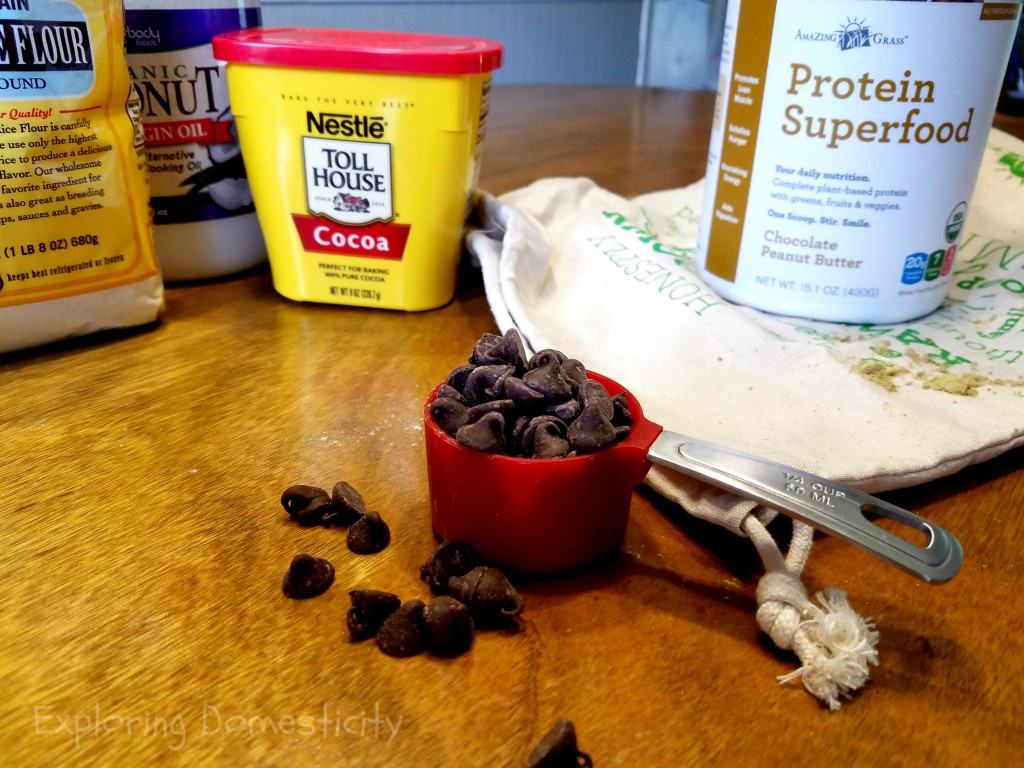 Directions
Preheat the oven to 350 degrees
Mix the flour, protein powder, cocoa powder, and baking soda
Add milk, egg, and coconut oil and mix (you can melt the coconut oil for better mixing)
Fold in the chocolate chips
Press them into your dog bone molds (we made 10 dog bones). You can also form them yourself or just roll them into balls for regular cookies.
Place in the oven and cook for 12 minutes. Remove and cool.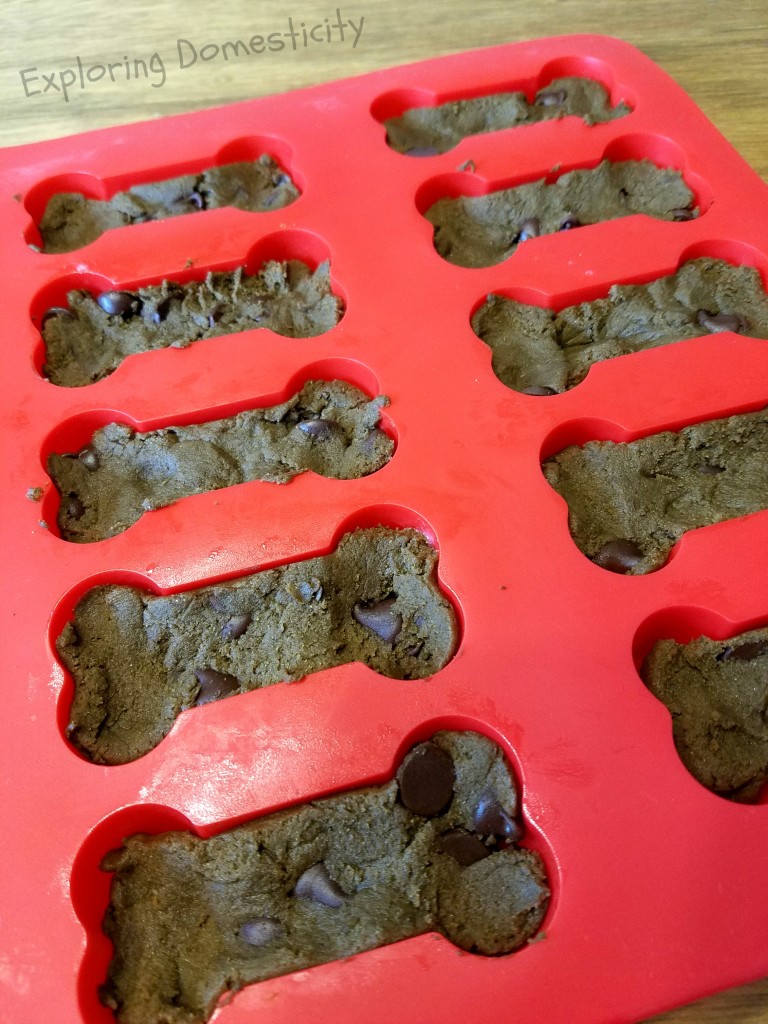 Color Changing Daisies
This is a really fun project! If you have wild daisies in your area, get the kids out for a walk to find them for this project. Bonus! You get your physical activity in for the day just find your science project supplies.

What you need
Food coloring
Small containers (These are perfect! Not too big and wide enough to support the stem)
Scissors for cutting the stems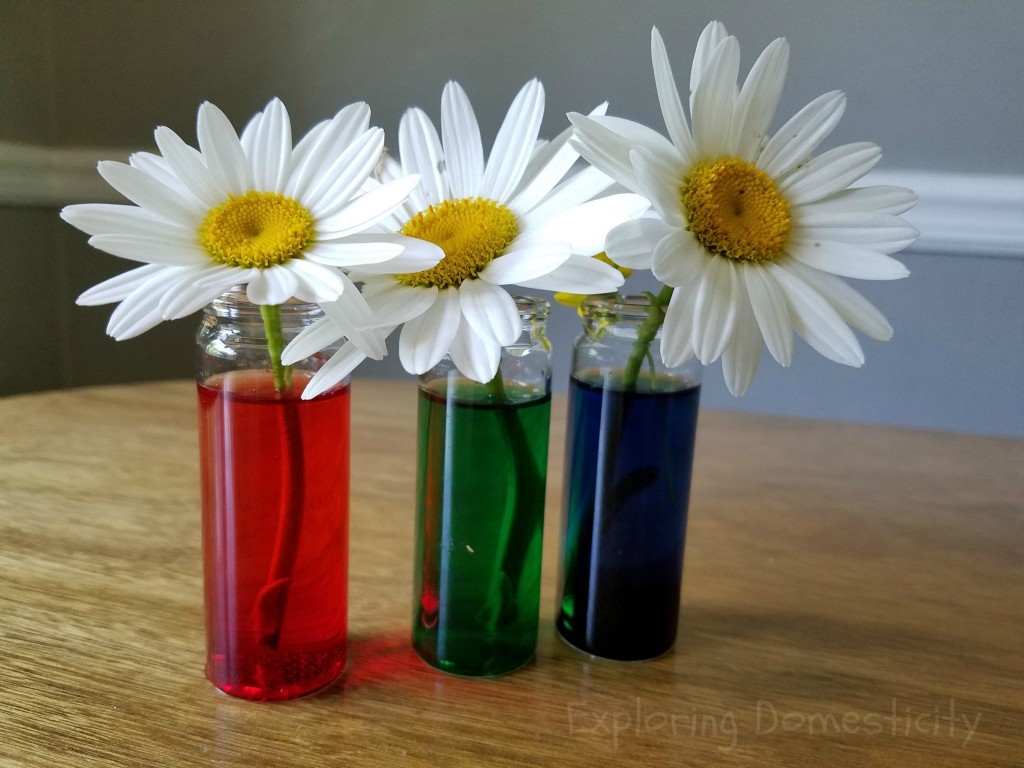 Directions
Go for a walk to find some nice daisies
Snip the daisy stems at an angle and the right size to fit in your container without drooping
Have the kids add a few drops of food coloring to each container and place the daisies inside
Wait an hour or two for the color to start to change
Check back every few hours or the next day to see how much they change

Additional Activities
Compiling D Words from the Day
As you do your activities for the day, it's a great idea to take all of those 'D' words you've been incorporating into activities and write them down for the kids. Let them watch you write the letter, sound them out, and show them how you used the words during the day.
It's very simple and it can help them tie it all in together as well as help them with their reading skills and recognizing letters and sounds.
Amazing Grass #FeelAmazingEveryday Giveaway!
Thanks to my favorites over at Fit Approach, I was introduced to Amazing Grass protein superfood powder. I tried the chocolate peanut butter and the taste is fantastic! I was nervous when I opened it up because it is definitely green but I was so happy to find how tasty it was with just unsweetened vanilla almond milk. It has definitely been a great addition to my routine and a fantastic option when I need something to satisfy my sweet tooth!
I'm so happy for one of you to win this giveaway for one Protein Superfood powder – winner's choice of Original, Vanilla or Peanut Butter Chocolate.  US based winners ONLY. Giveaway ends 7/18. Enter below.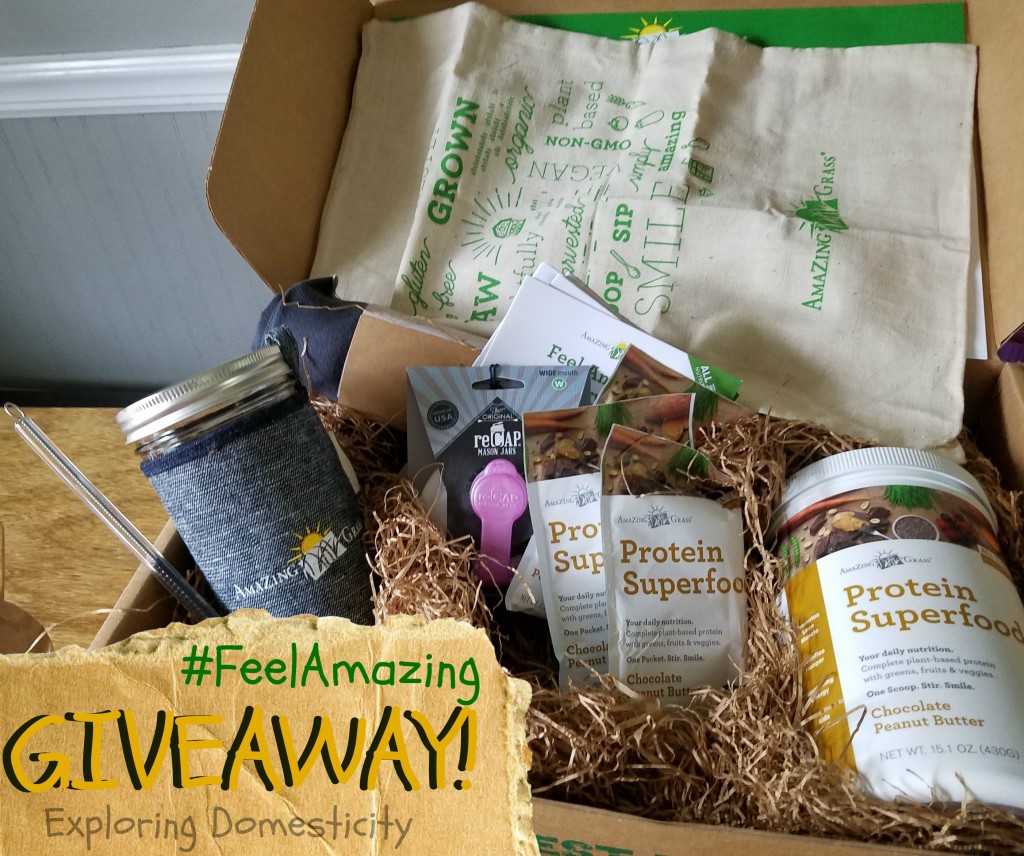 What are you doing to stay busy with the kids this summer? Do you have any ideas for me?
Stay tuned for the letter E!

More Like This


Get Ya Some