My favorite tip for saving money on entertaining! You won't believe what you can get if you go early and check the bakery mark-downs. This is our new favorite money-saving obsession for special occasions, celebrations, trips, and more – and it makes me way more happy than it should!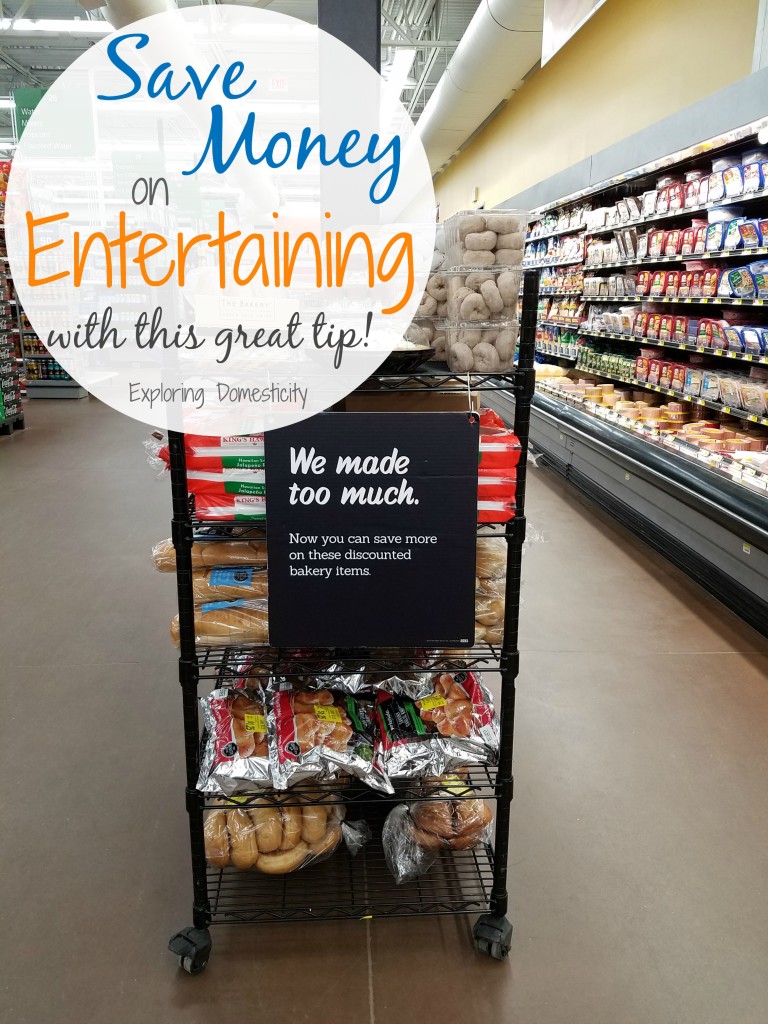 How about we talk about everything I'm trying not to indulge in lately???
Did you know that you can get a cake for $2.69, a loaf of bread for $0.50, or croissants for $1.39?
Seriously… If we have a special event happening in the family, I always check Walmart early in the morning to get ready.
Have you ever checked out the Bakery section right away in the morning?
It's a goldmine!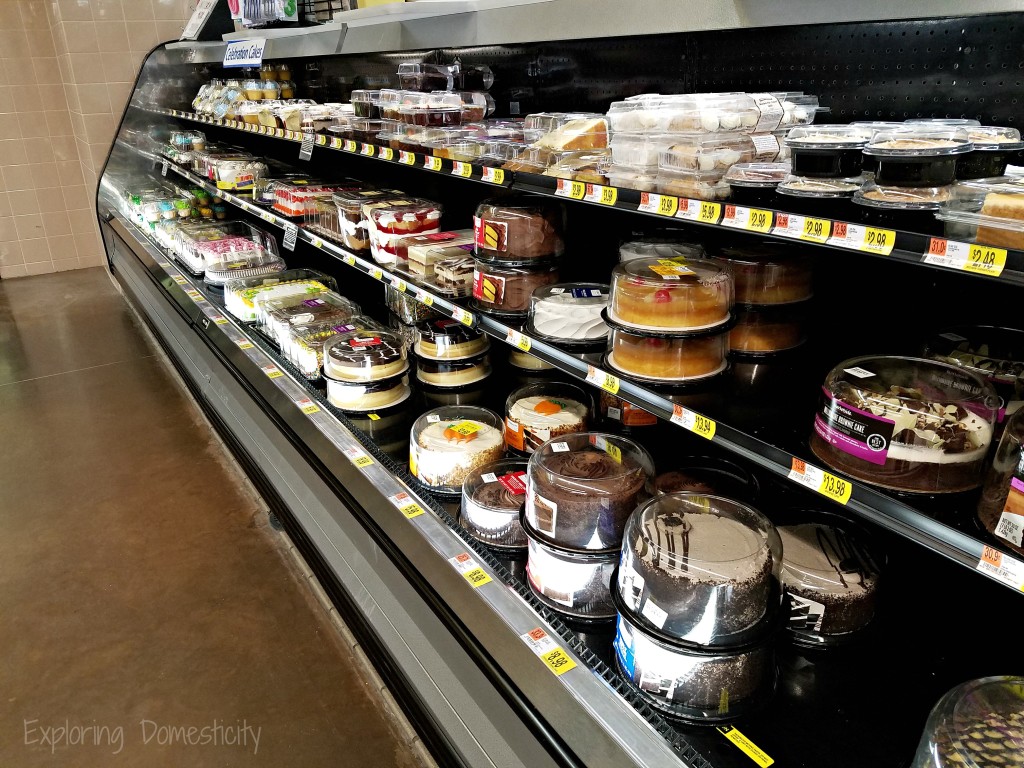 Saving Money on Entertaining with Bakery Markdowns
There isn't member of our family who hasn't gotten a random cake, cheesecake, or cupcakes from the Walmart mark-downs for any special occasion lately.
Early mornings at Walmart are also when I grab huge bags of rolls or buns to make up sandwiches for camping trips.
Have a last-minute celebration at work, or want to show someone you care? Walmart often has trays of cupcakes, donuts, etc. that would feed the office for about $6.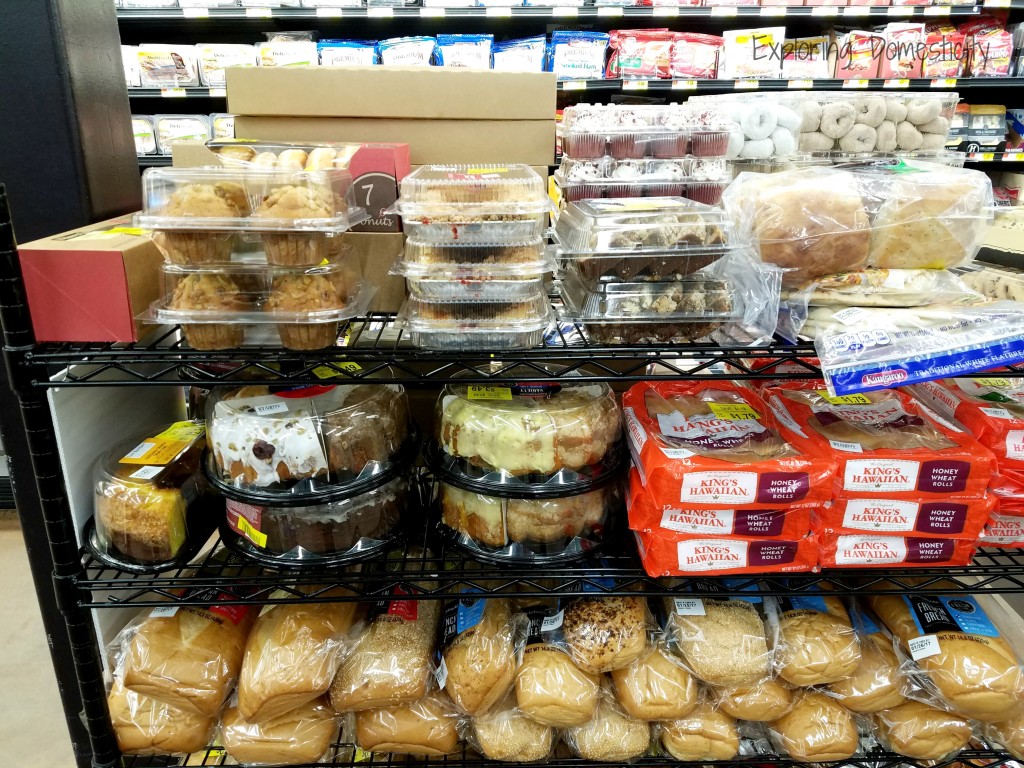 Tips for buying bakery markdowns and saving money on entertaining
Shop early in the morning. The treats are discounted at night and you're more likely to get the best selection early.
Check in multiple locations. At our store, you can find cakes, cupcakes, and cheesecakes in the cold case at the front of the store. They tend to move a cart with the breads, pies, coffee cake, cookies, etc. to the back of the store by the eggs and milk.
Look carefully. Sometimes there are a lot of items and they're not easy to spot. Also, often included with the loaves of fresh bread will be pre-sliced bread with the same discount.
Add your own embellishments. Don't count out a cake or cupcake just because some have hit the side or become overturned. If you can add your own embellishments, it can be easily covered with some extra sprinkles.
Know your time is short. These items are perishable and marked down because they are short on time and they will go bad if you don't use them quickly. Make sure you will be able to use them in time. Sometimes that means getting creative. Most items will keep for a couple days, but if you can't eat them quickly, I would suggest skipping the donuts because they aren't packaged as well for keeping them fresh.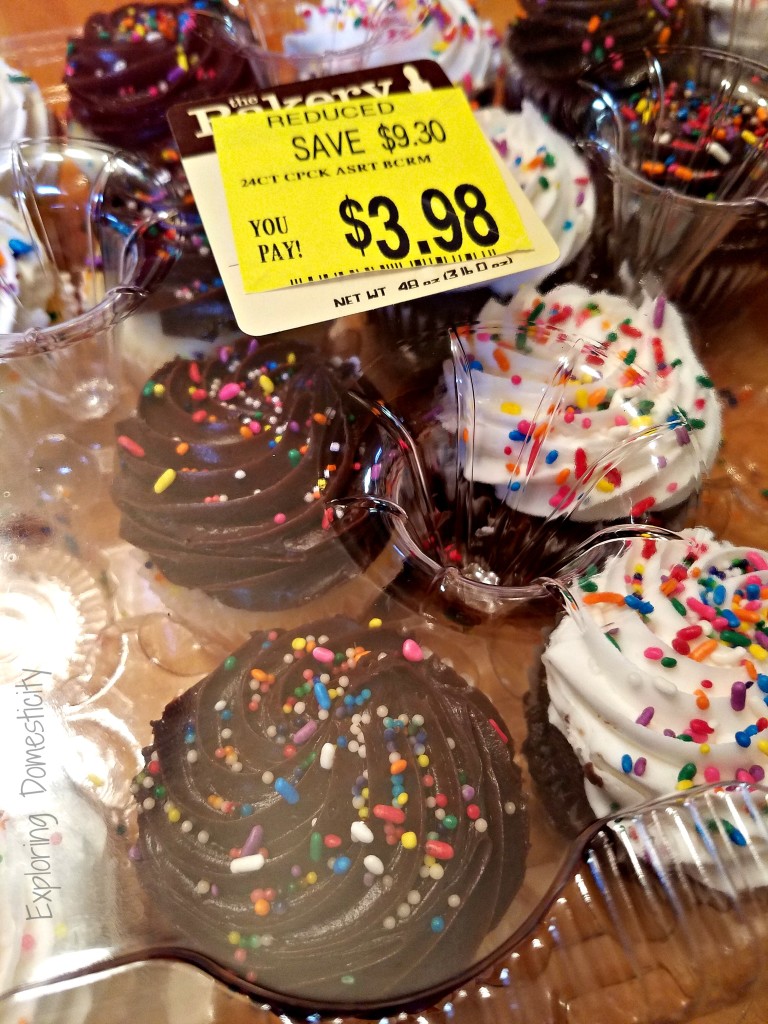 When to use bakery markdowns
Birthdays. We've gotten most of our Birthday cakes and cupcakes here for the past year. As long as you go a day or two earlier, you're bound to find something. This is also great to surprise a co-worker or family member because it can cost you under $5 and is a super sweet gesture
Dinner Parties. Not only can you get some amazing and tasty bread to go with dinner, but you can pick up a really great dessert to go with it. The loaves of bread are usually $0.50 and so yummy!
Early Morning Surprises. Thinking about doing something special for a co-worker? Swing by Walmart and find croissants, donuts, coffee cakes, etc. marked down.
Preparing for a trip. Before our camping trip, I hit the Walmart Bakery and got a huge bag of buns and prepped and froze about a dozen sandwiches – they were the hit of the trip when we came back to the campsite hungry.
Making easy lunches. Along the same lines as preparing for a trip, it's great to get a bit ahead and make up some sandwiches to freeze. Pop them in a lunch bag or take them out the night before and they'll thaw by lunchtime.
To Cheer Someone Up. I know this goes against everything I'm trying to do in the new year, but who doesn't feel better after a sweet. It's just a sweet gesture to let someone know you're thinking of them.
In a pinch. Did you forget you needed something for the work potluck? Did you forget to make something for the bake sale? Did your baking the night before turn into a total flop? Last minute is actually a good thing in this case. Bakery mark-downs are best eaten immediately, and – although you never know what the selection may be – you may walk out with the perfect last-minute treat.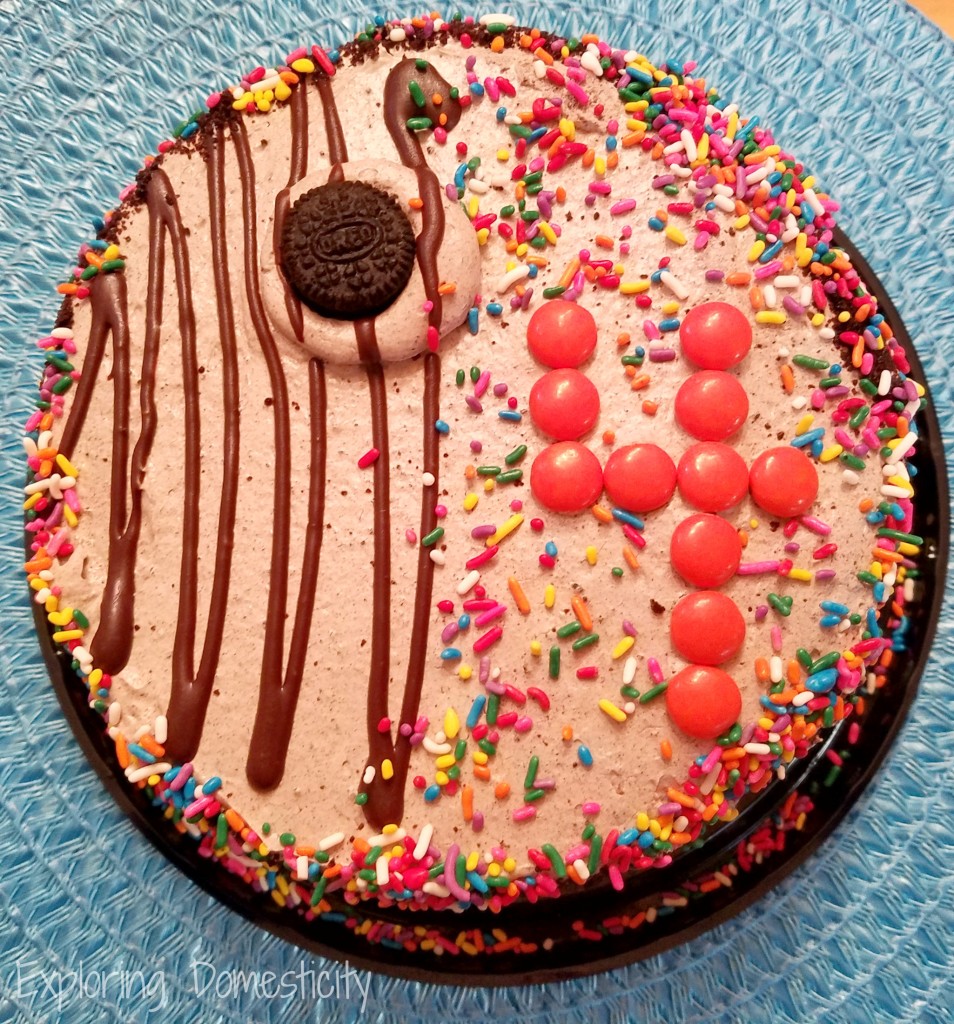 How to jazz up bakery markdowns for entertaining
Add Sprinkles. Our kiddos love sprinkles. There's nothing they can't fix. We took a delicious, but plain, chocolate cake and loaded it with sprinkles for our daughter's birthday. We also picked up a huge box of cupcakes for a steal because a lot of them were tipped inside the container. Once I up-righted them, you could hardly tell and the addition of sprinkles made them perfect.
Add your own characters. For my son's birthday, we picked up some Batman figures from the Dollar Tree for the top of his plain cake with balloons. Each balloon got a Batman and he got some toys to play with when it was gone.
Embellishments. If you have tipped cupcakes, or a cake that hit the side, some well-placed embellishments will cover the area and add a personal touch.
Think outside the box. This is especially true for all the breads. As I mentioned before, your timeline is short, so think outside the box. Instead of plain croissants each morning, make up some breakfast sandwiches and put them in the freezer. Instead of plain slices of bread or sandwiches, feed the family a dinner of grilled cheese or BLTs to use it up a bit quicker. Also, how about making croutons, dressing, or garlic bread?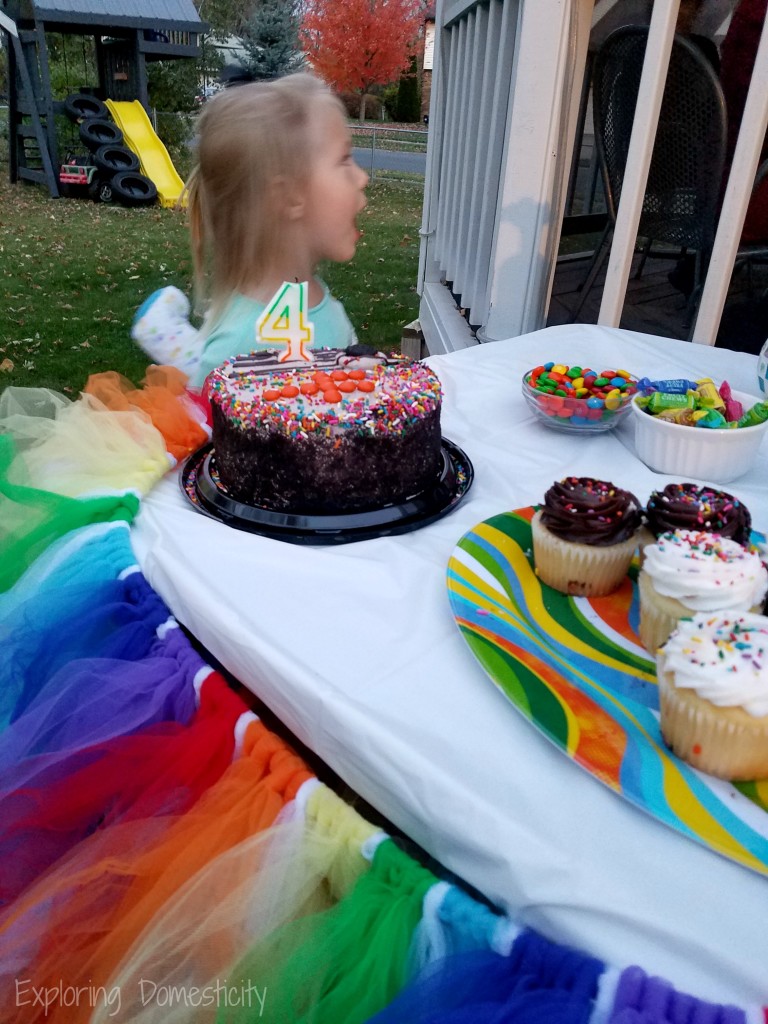 I'm sure this is not a new tip to everyone, but noticing all the bakery markdowns at Walmart was a huge eye-opener for us. I get a little thrill out of how much we're saving on entertaining, and it helps cut down on waste at the store. We're doing our part – or at least that's what I like to tell myself while shoveling down that slice of cheesecake I said I shouldn't have.
Do you shop the bakery markdowns?
Share with me what you use them for and any additional tips you have!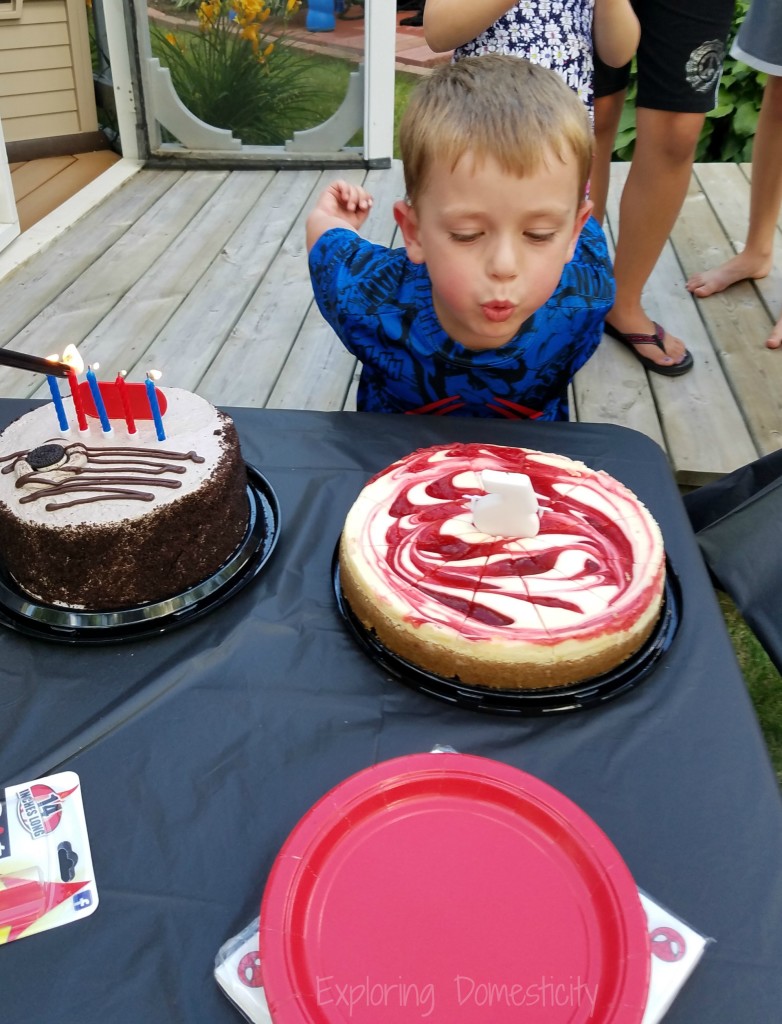 More Like This