Along this journey to a healthy lifestyle there may not be reinforcement at every turn, but every once in a while you get one of those shining moments that tell you all your hard work is paying off!
These moments don't come along very frequently (and I'll be sharing a post about incentives and keeping your motivation up later), but when they do, it feels so good!
My favorite folks at Kohls call it a "Yes Moment" – those moments that make you yell out "yes!"  I'd love to come up with my own phrase, but it is just so perfect!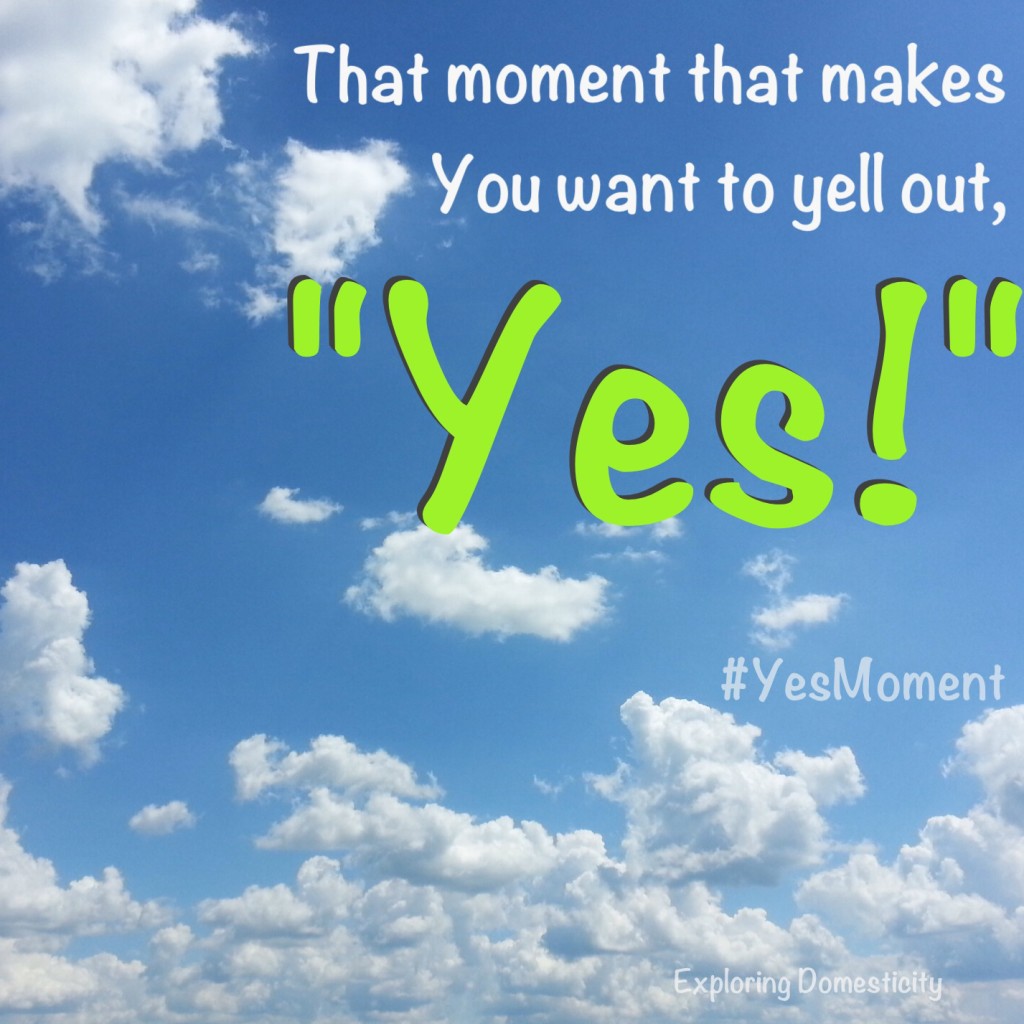 I had a fantastic Yes Moment last week! I wanted to share on My Day Friday, but I'm recapping each week of my No Spend Month.
Remember that snowmobile weekend that inspired my No Spend Month?  I've been nursing a knee injury and a hand that I might need to get checked out.
So, when Minnesota decided to have an early spring with temperatures in the 60s and 70s, I was itching for a run! I was a little concerned about how my knee would hold up and, unfortunately, our garage sale find jogger looks like this…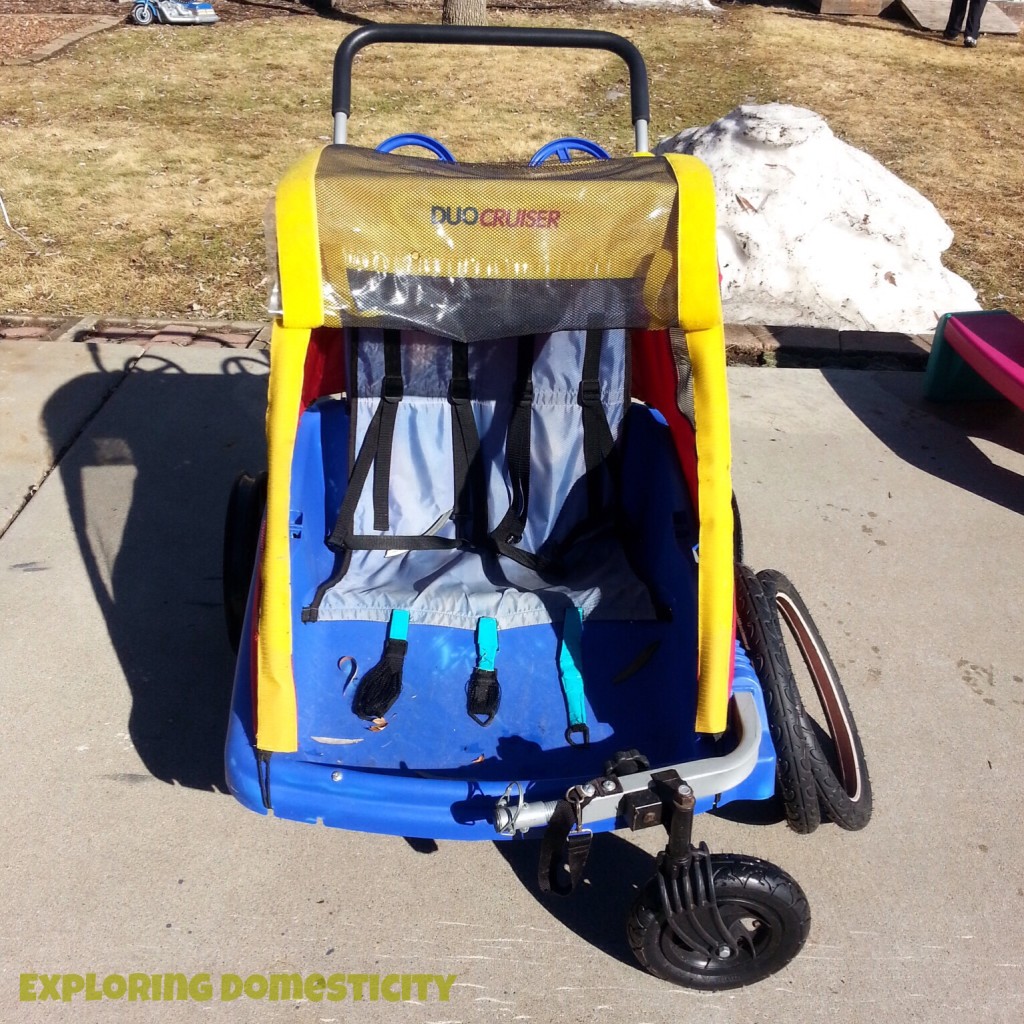 However, last Thursday, I walked the kiddos over to my Mom's house a mile away pushing our front and back double stroller along the chewed up and bumpy bike path.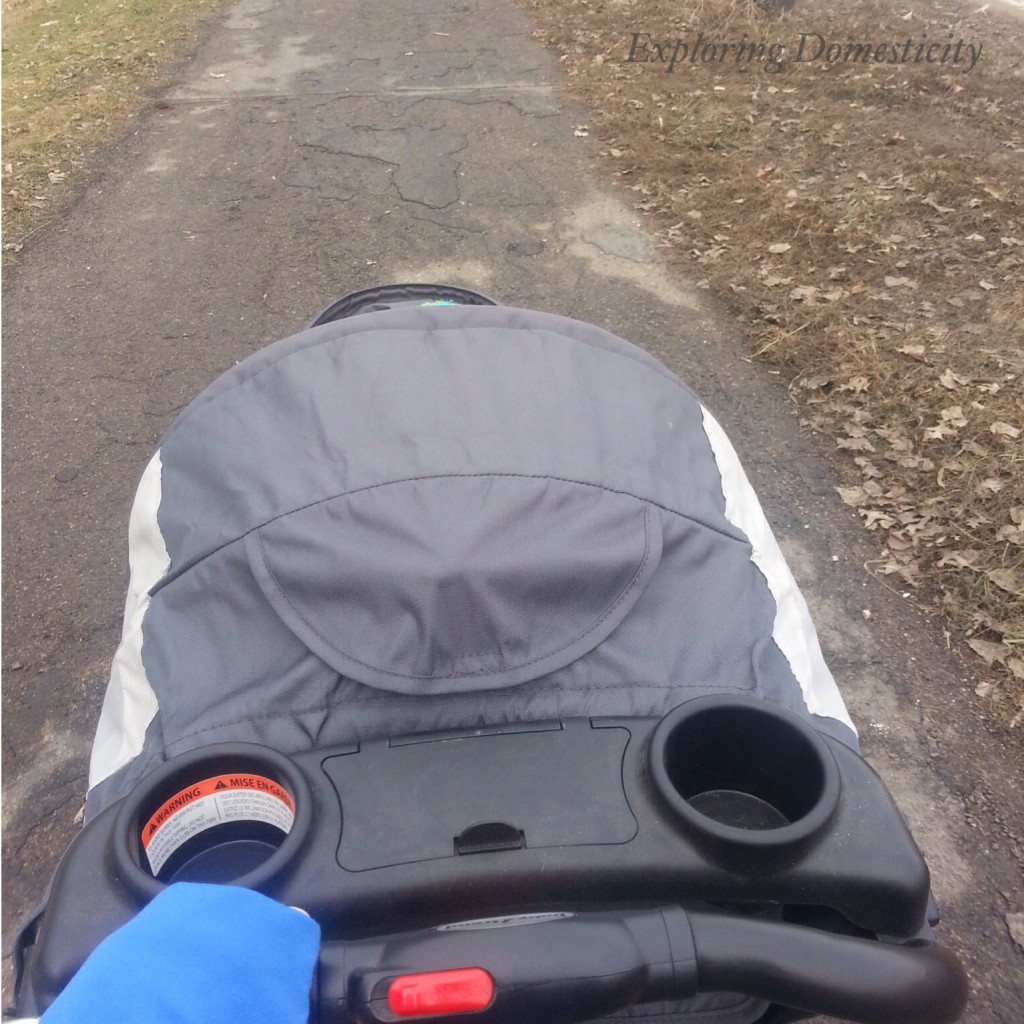 I left them with Grandma for a nap and tried out my first short run of the season.
I was a little slow to start, but just before the halfway point everything came together!  The sun was shining, the music was good, and I felt great! As I started up the last hill, I was grinning like a fool and fighting to keep myself from dancing as I ran.
I can't even explain the feeling!
I felt like I could go forever! My endurance from last Fall to Spring is so different thanks to my personal training sessions throughout the winter. Actually, the only thing stopping me from running further was my 1:30 appointment with my trainer.  I definitely wanted to yell out, "yes!"
Did you have a
Yes Moment

this week? Share with me so I can yell out an enthusiastic "Yes!" for you!
Also, did you notice we need a new stroller? 🙂 What do you have and what should I look for? Everyone says BOB, so I'm starting there because they look awesome!