I'm always searching for easy, make-ahead breakfast ideas. This delicious little cake will have you looking forward to breakfast and ready for your day. Love cake for breakfast with this Pumpkin Sweet Potato Mini Cake!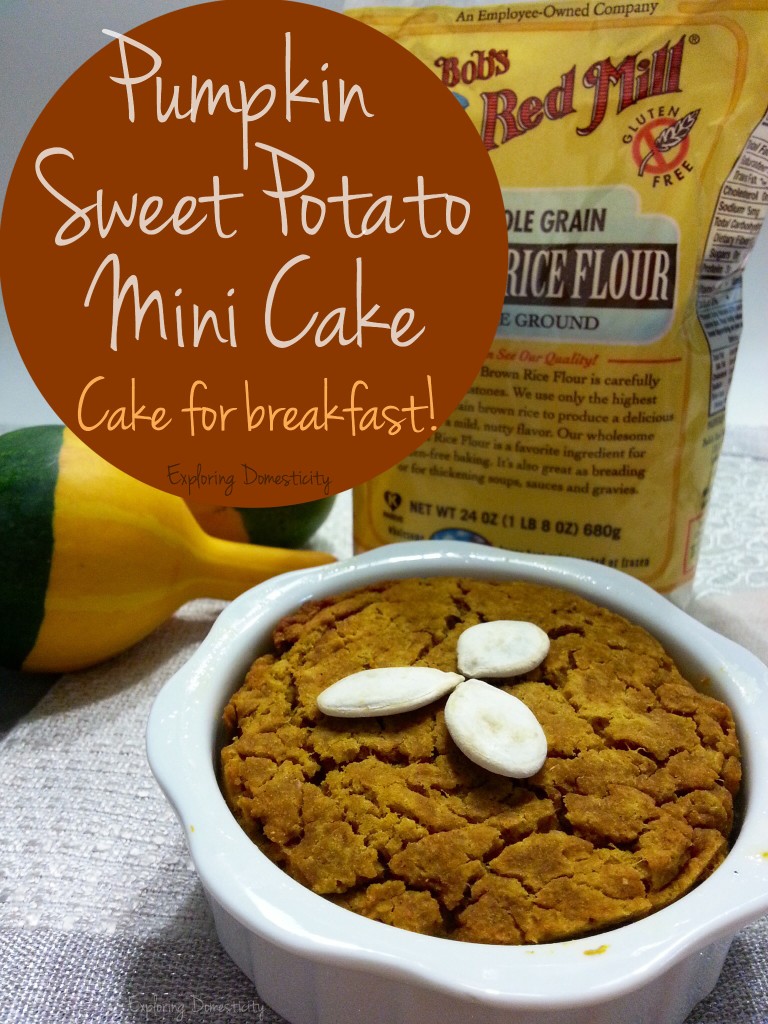 This post may contain affiliate links. We hope you find them helpful!
This recipe is based off of my favorite Sweet Potato Workout Cake from the D28 For Life Meal Plan. It's just sweet enough from the sweet potato and coconut oil, veggie-packed, and super yummy!
It feels like such a treat to have cake for breakfast!
I use Bob's Red Mill brown rice flour and they recently had a contest for pumpkin recipes, so I thought, "hmmm… I have some pumpkin in the fridge and I'm planning to make some anyway – let's try it!"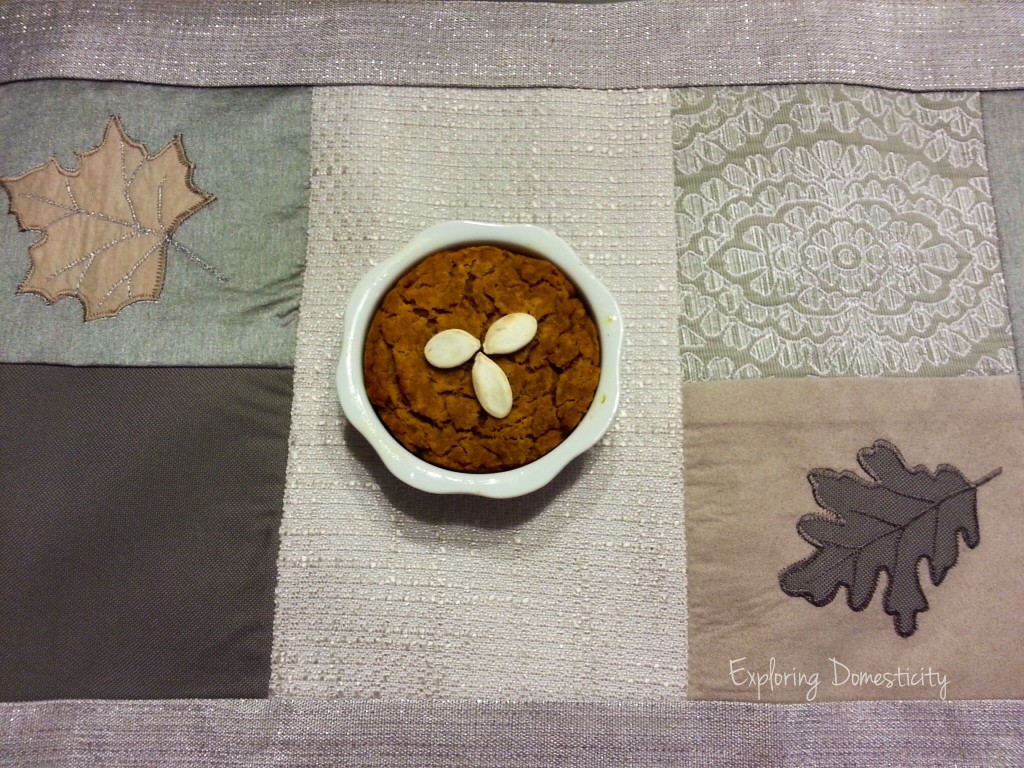 Pumpkin Sweet Potato Mini Cake
What You Need
What You Do
Mash cooked sweet potato and mix with pumpkin purée and flour
Add all other ingredients and mix thoroughly
Grease 2 ramekin with leftover coconut oil, and pour mixture into both
Preheat oven to 350 degrees and bake for 20 minutes
Optional awesome idea from D28 For Life: add a square of dark chocolate to the center of the hot cake
I hope you'll love this cake for breakfast as much as I do! If you want a little more sweetness, swap the pumpkin for another sweet potato – delicious!
Mmm… It may be lunch time, but maybe I'll have one for dessert…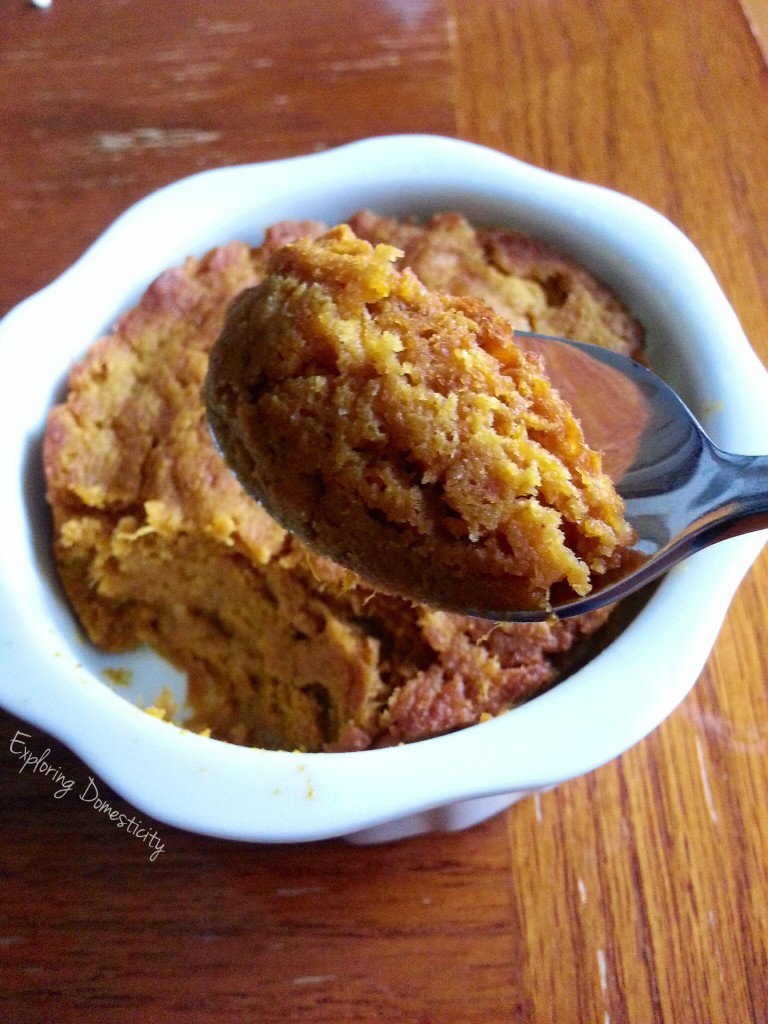 What do you think about cake for breakfast?

More Like This