School has started and Fall is coming! I love the cool weather and cozy clothes. I was super excited to get an invite from Moms Meet to share one of the best brands I've been fortunate enough to work with and some amazing Fall fashions. And… we're having another GIVEAWAY!!!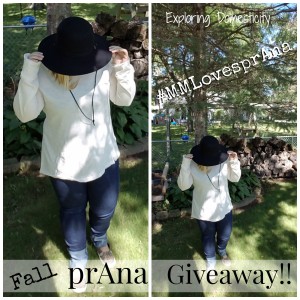 I received this product for free from Moms Meet (momsmeet.com), May Media Group LLC, who received it directly from the manufacturer. As a Moms Meet blogger, I agree to use this product and post my honest opinion on my blog. The opinions posted are my own.
Hi all!
I took a much needed break for the rest of summer and spent some wonderful time with my two kiddos. I'm a pretty easy going Momma, but my little guy starting kindergarten got me itching to spend as much time with him and his sister as I could before all we had were weekends and summer vacations. I'm not going to lie, I'm still considering home schooling. 🙂 He's going to do great, though…
So, now I have one kiddo in full time kindergarten and my little lady has just started a new preschool schedule and I have no kids all day both Thursday and Friday. What will I do with myself!?!
So, I'm back to blogging and excited to have the time to do so and have fun again. To start that out in the best way I know how, I'm so excited to offer another amazing giveaway from prAna and Moms Meet. This time we're looking at the Fall collections and getting cozy for the cooler weather.
prAna creates versatile, stylish, and sustainable clothing and accessories that you can wear during every activity, every adventure, every day. They also participate in business with like-minded folks who want to promote conservation and create positive change. Sustainable materials like organic cotton, hemp and recycled poly along with Fair Trade, and Renewable Energy initiatives are just a few of the things that prAna supports.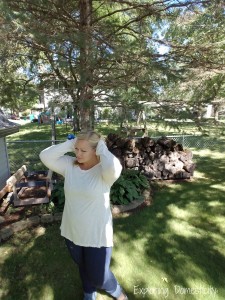 I got an outfit from the lovely folks at prAna and it's the best! I now have my second pair of super comfy Kara Jeans – this pair is the Indigo and my previous pair was the denim. I also opted for the Stellan Tunic in winter, which is a bit on the plainer side, but I couldn't resist the cozy look with the longer and slightly flared sleeves and hem. It's soft, comfortable, and made of sustainable materials – sounds like a win to me!
With these basic fall staples, I got to have a little fun with my favorite prAna accessories. I was able to pop out to the back yard and awkwardly enjoy a little photo shoot during my first day with both kiddos in school.
It's still pretty warm, so the first perfect accessory was my Stevie Hat. I love a big hat and this one is adorable and feels so soft. Perfect for the "Wings and Wheels" this weekend – walking around looking at old cars and staring into the sky for an amazing air show.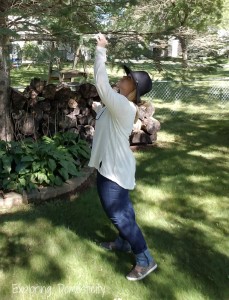 Next, I started thinking of frosty mornings, falling leaves, and that great chill in the air. Luckily, I had my Tawnie Scarf to cuddle up with. This outfit and scarf is going with me right to the cabin to walk around with all the beautiful leaves changing.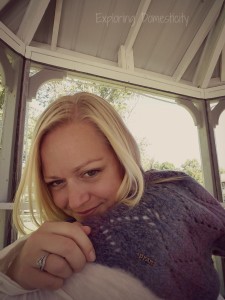 As the winter comes closer, my Tamyra Beanie adds the ultimate warmth and winter feel. I'm also packing this one for the cabin and wearing it for the Cranberry Festival the first week in October. It's perfect!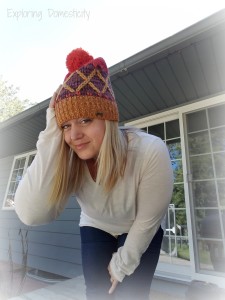 If you want to get some of these cute looks, or others from prAna.com, use the code MMLPEXDO for 15% off your order!
Discount code details: 
Valid for 15% off at

prAna

.com
One-time use per customer
Not valid on Gift Certificates or with any other offers
Valid thru

October 31, 2016
Connect with prAna online to see their latest products and get exclusive access to discounts and special offers! prAna.com | facebook.com/prAna | twitter.com/prAna | pinterest.com/prAna | instagram.com/prAna | youtube.com/prAna
Now for your favorite part, I'm sure!
prAna and Moms Meet will send you your own Kara Jeans and Stellan Tunic!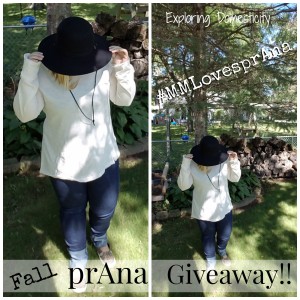 So, tell me… How was your summer? Do you have any kiddos starting school? And… what are your favorite Fall outfits?