As bad as it sounds, I think "fun, cheap, and easy" describes my style completely.
Get your mind out of the gutter!
I mean, who doesn't want a project that doesn't cost a lot of money, is super simple to make, and looks so darn cute!?!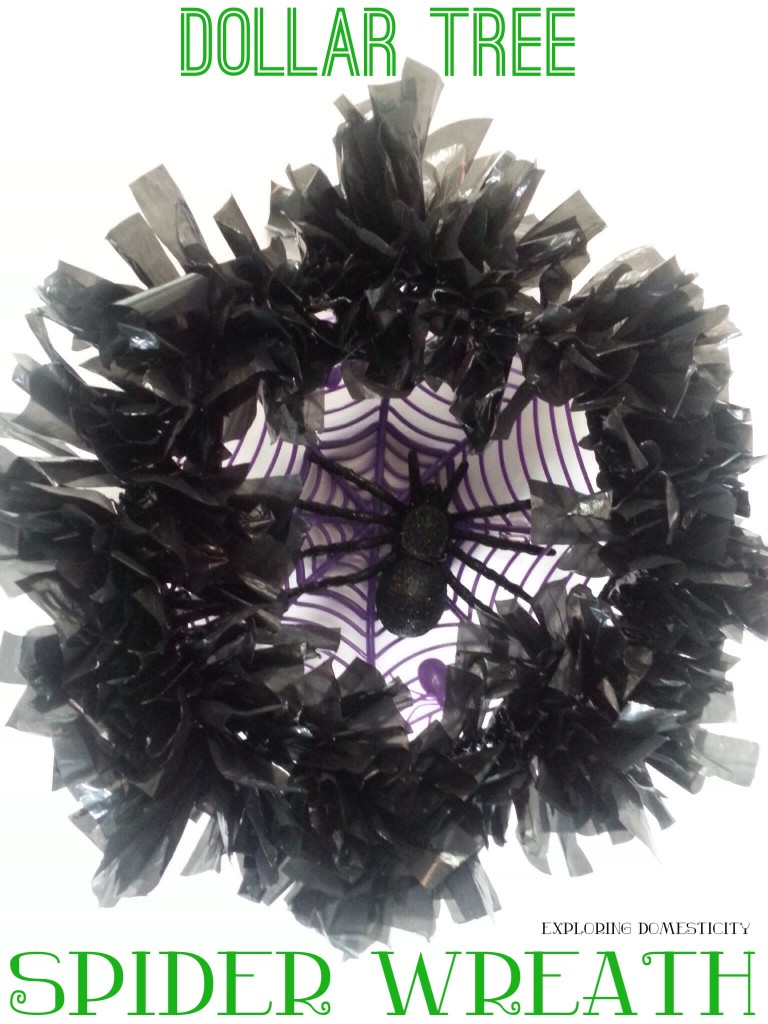 I went to the Dollar Tree with an idea of what I wanted to do for a little Halloween Wreath for our door. I knew it would look great if I used a black trash bag to create some volume and texture, but I didn't have much more planned from there.
I took a little walk through the store to let inspiration hit. I was very happy to find the purple bowl which works perfectly!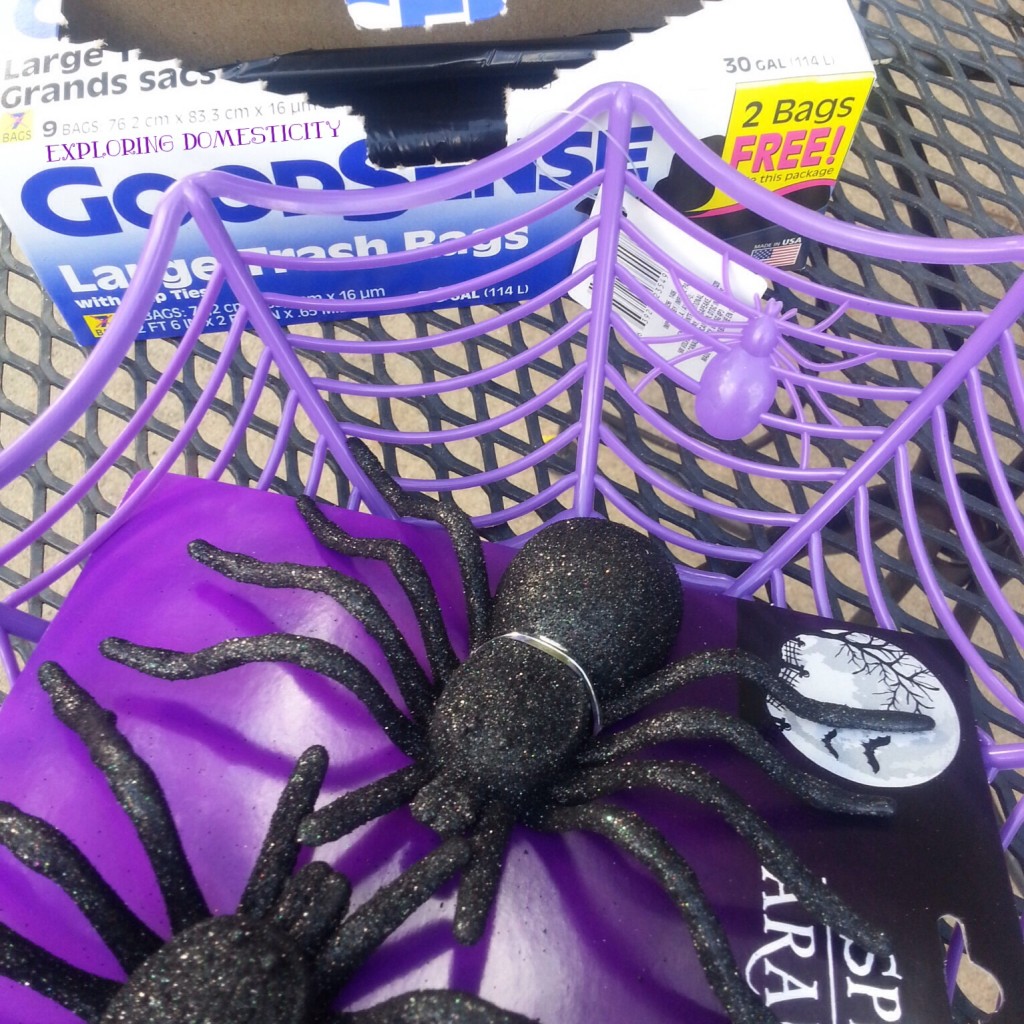 This project couldn't have been easier!
I used about 1 1/2 trash bags and cut them into roughly 1-inch strips and cut on each fold. Then, I used a slip knot and tied them all around the edge of the bowl. I used one of the two glittery spiders and fastened it right to the bowl with a twist tie.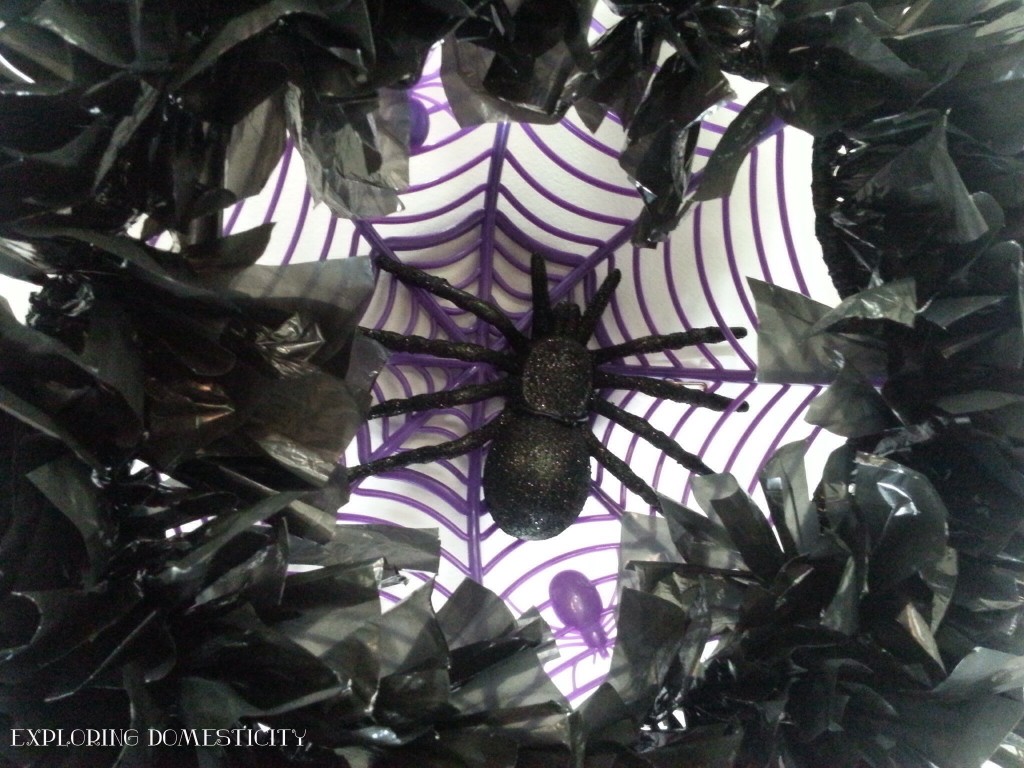 The bowl was such a lifesaver! It made it so easy to assemble and hang with all the holes it the bowl.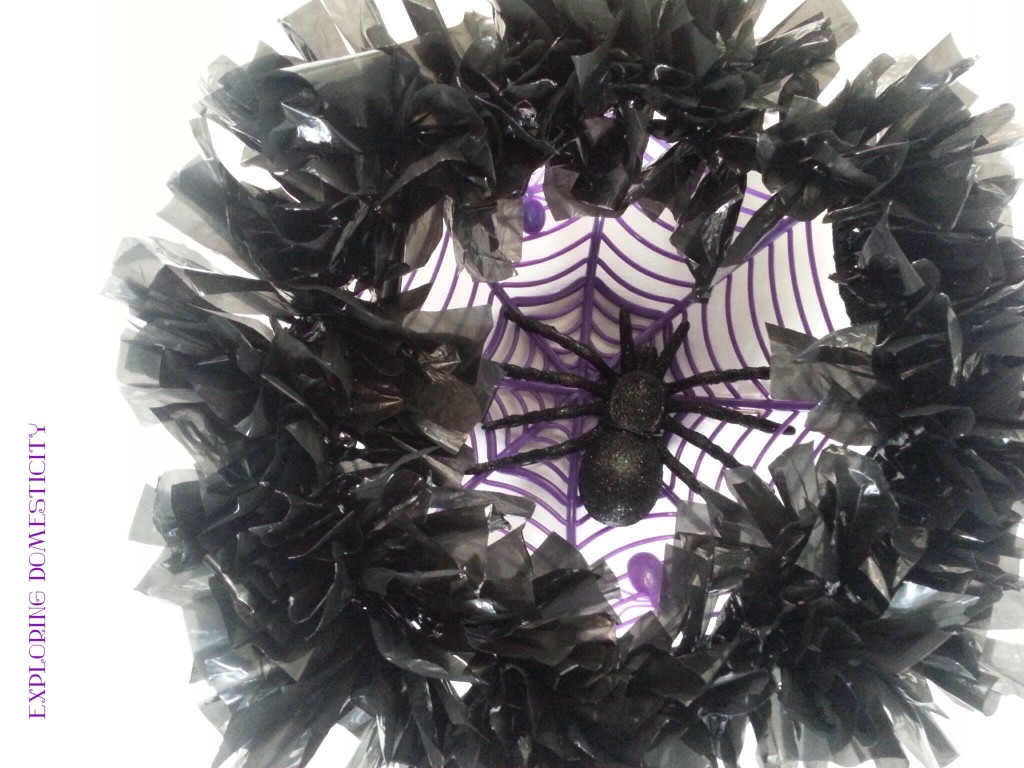 That's it!
I also hit up the dollar store for our Halloween decor last year. I still love those light-changing skulls!
Are you a member of the fun, cheap, and easy club?

What is your favorite Halloween decoration this year?

Did you get any of your Halloween decor at the dollar store?