Download this flyer for the Scout Elf Wrapping Paper Drive, and your Elf on the Shelf will deliver your wrapping paper scraps to Santa to be used for all those stocking stuffers and small gifts.
Use up all those small wrapping paper scraps without ruining the magic of Christmas. Your kids will be so excited to see that Santa used the paper they donated!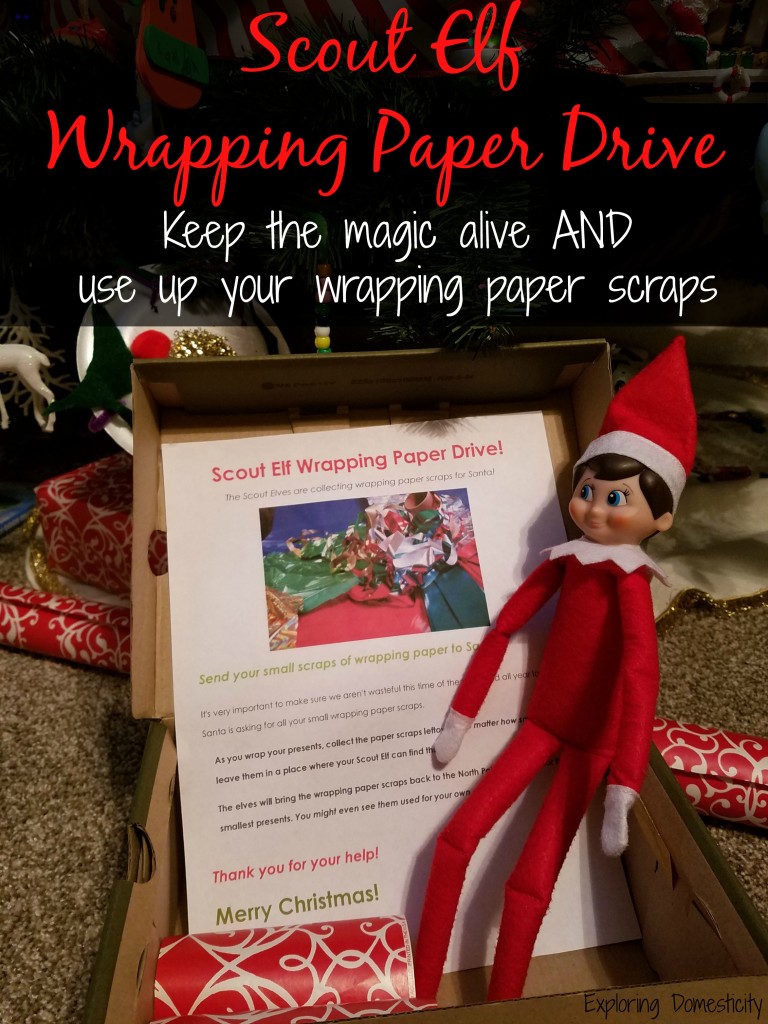 So, here's the thing I can't stand…
The OCD and hoarder in me can't stand to waste even the smallest wrapping paper scrap!
I will strategically place each teeny tiny scrap aside until I find the perfect gift for it, or even until I find the perfect way to use two small scraps to cover one gift.
The thing that drives me crazy, though, is that all the gifts small enough to use up our wrapping paper scraps are stocking stuffers.
Since we use different paper for Santa, those little scraps always went to waste. I kept figuring it would ruin the magic to use the same paper we use for family gifts.
We finally figured out a way to use all our little scraps on Santa's gifts!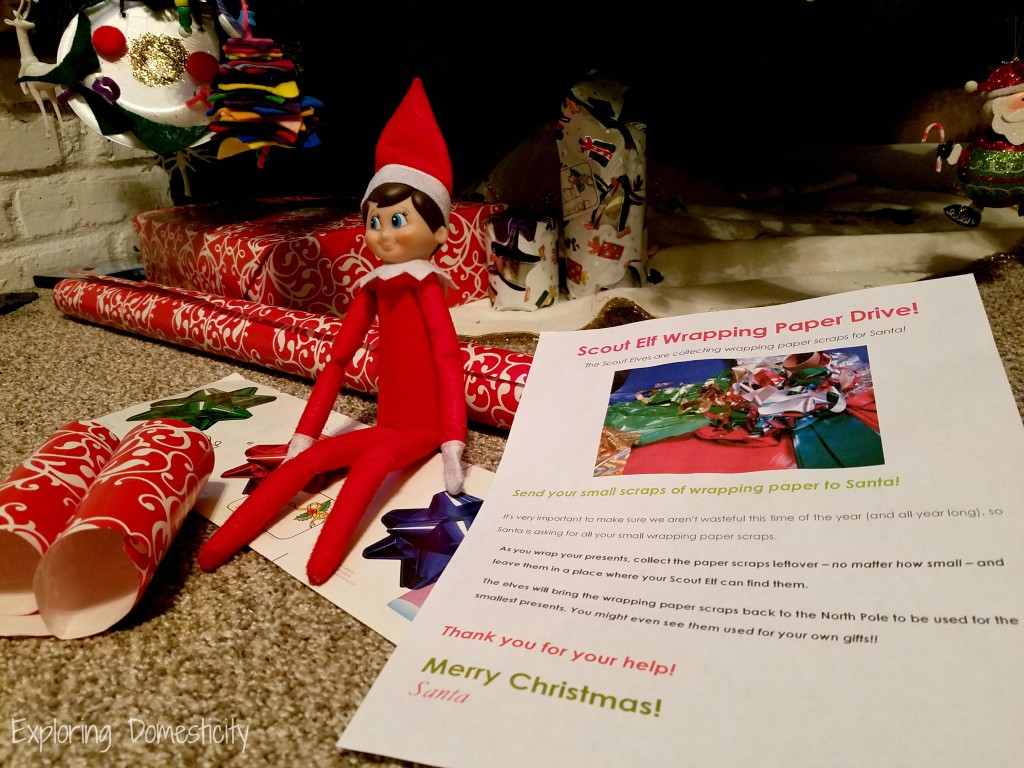 The Scout Elf Wrapping Paper Drive!
This year, Santa has called on his Scout Elves to help reduce waste with a Wrapping Paper Drive. The elves will collect all the scrap pieces of wrapping paper to be reused this Christmas.
As you're wrapping this season, collect all of the scraps of paper – no matter the size – and place them where your elf can find them. The elves will bring the scraps of paper to Santa to be used for small gifts and stockings.
Download the Scout Elf Wrapping Paper Drive flyer
The elves even have a flyer, that you can download for your own Elf on the Shelf. Click here for your printable Scout Elf Wrapping Paper Drive flyer.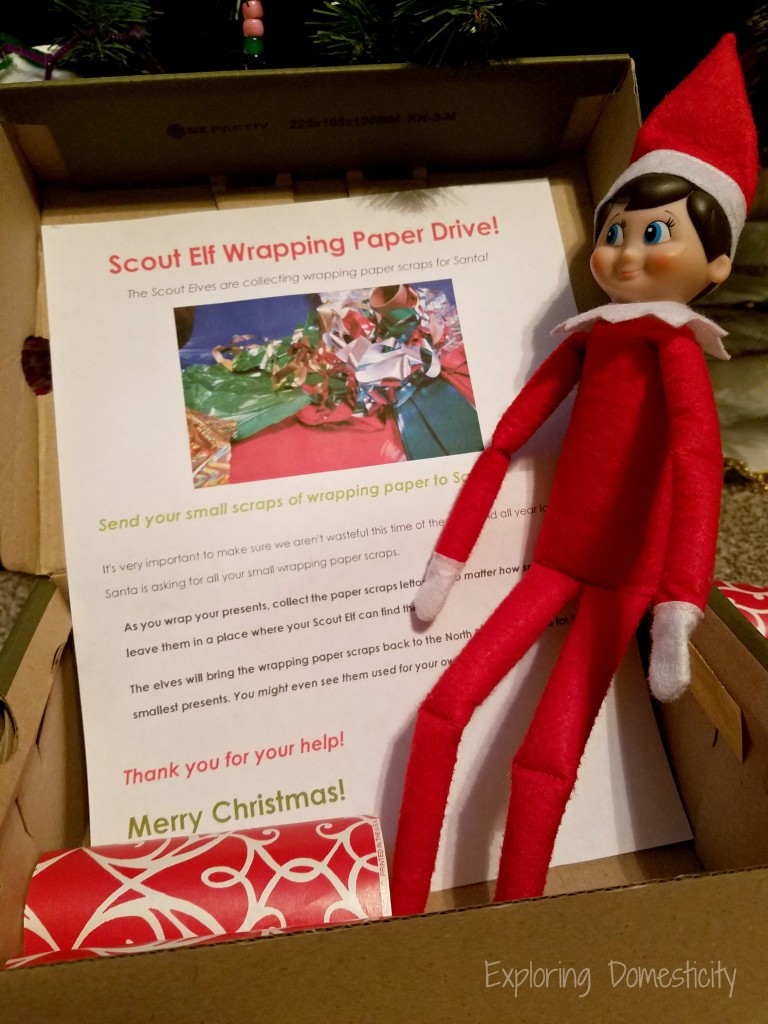 Now, it won't ruin the magic of Christmas when the same wrapping paper you've been using all month shows up wrapped around a pack of underwear in your child's stocking.
The kids will be excited that Santa used the wrapping paper they sent with their elf!
If you use this with your kiddos, I would love it if you'd share with the hashtag #ScoutElfWrappingPaperDrive so I can see!!

More Like This