Happy Father's Day to all you wonderful Dads, grandpas, Papa, Step-Dads, big brothers, single moms, etc. out there!
This Sunday Shortcut is a little late because this Momma made a big ol' breakfast and completely embraced that Hubby was in a productive mood this Father's Day. A lot was accomplished this morning, so your shortcut is arriving late afternoon.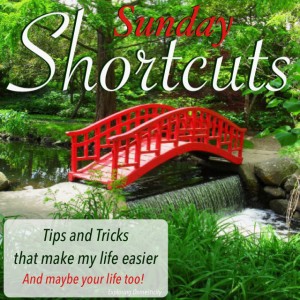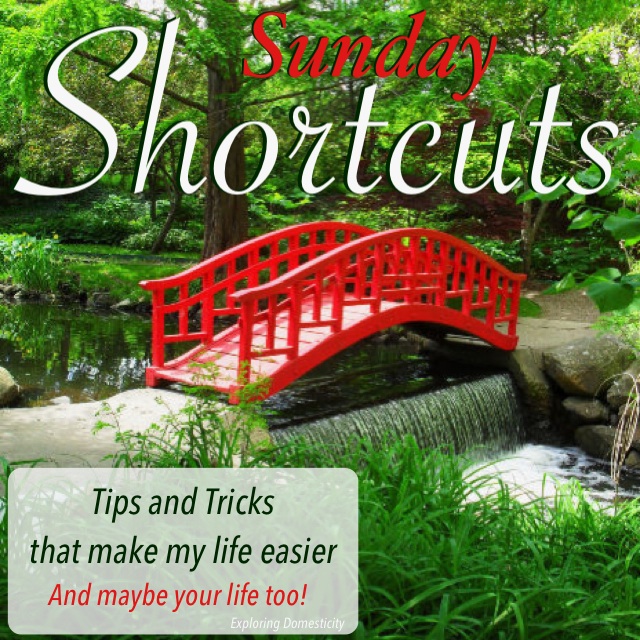 I had to mail out a letter today to request a name change from my credit card company who just can't seem to get it right. They sent me the form to fill out with no envelope for sending it back. This kind of mail, along with bills that don't come with an envelope make me happy I save our heaps of junk mail that arrive all week.
Perfect Sunday Shortcut for the week!
Why I save our junk mail, and why you should too!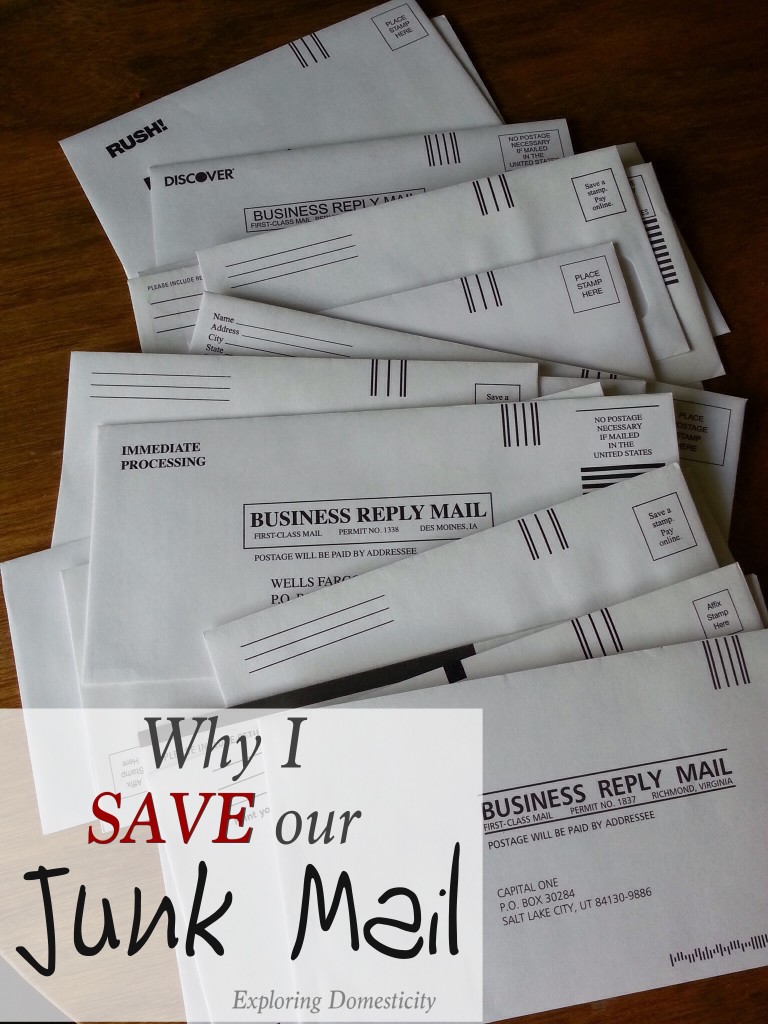 It literally pains me to throw stuff out that we may reuse. I am a complete pack-rat. Luckily, I have enough sense (almost, just enough) to understand our limits and when it is time to save space and sanity.
However, when I find something that we can use for free instead of buy, it makes me pretty happy.
We get a TON of junk mail each week. At first I was saving the one-sided pages for the kiddos to color on, but that quickly added up and once I filled two magazine holders, I realized that had to stop.
However, the one thing I do not do is throw away junk mail without opening it up and taking out the….
envelopes!
There are so many times when I could use an envelope with the window so I don't have to take the time to write out an address that is confidently located to fit in that window. I find all of these in our junk mail that I used to throw away!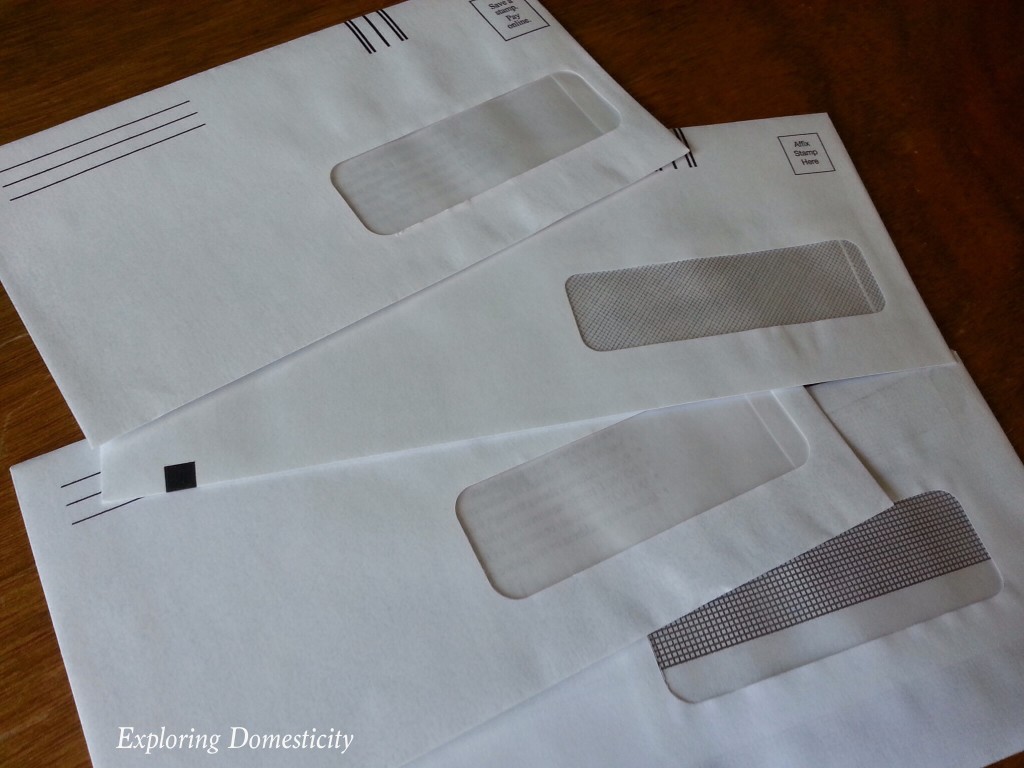 There are also times when I just need some place to put coupons, something for my kiddos' school, etc. and I don't care what the envelope looks like. The business reply envelopes come in handy for so many of those things.
For mail to credit card companies, rebate forms, etc., I also have no problem reusing an envelope and placing a piece of paper, address label, or white-out over the original address and writing my own. I mean, why not? They send it to me, I send it back to them…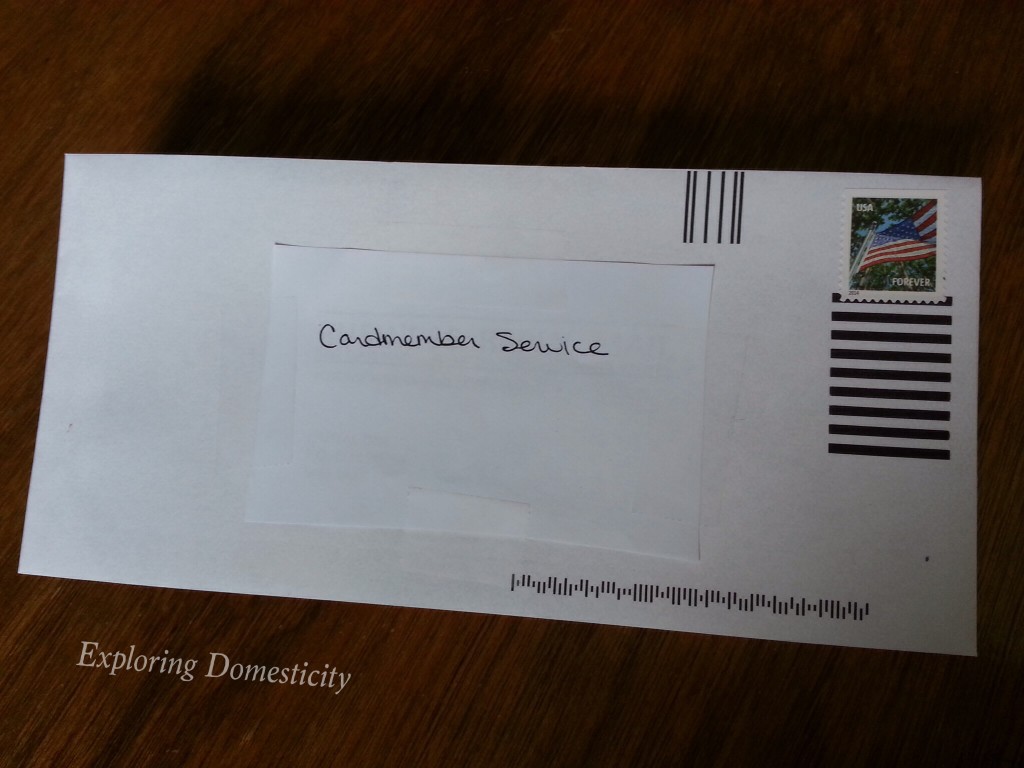 Other uses for junk mail
Scratch paper. For anything from kids coloring to shopping lists
Bookmarks. I definitely have been known to rip up a piece of paper for small page markers in cookbooks
Stickers. Many mailing contain address labels, smiley face stickers, or Disney movie stickers. I will give these to the kiddos along with a piece of that scratch paper to decorate and it keeps them busy for a nice, long time.
Cutouts. Ok, this one is a little out there, but ai used to make cute little lunches for my step-daughter and, more than once, I cut out a cute saying or word from some junk mail on the counter and taped it to her lunch to make things a little cuter. Older kiddos could have fun cutting things out and making collages.
Do you save and reuse your junk mail? Are you going to start?