When buying an old camper, the smell can be a problem. This is the most important step in our Pop Up Camper Remodel: Getting the Smell Out!
I was so excited to go for our first look at our potential camper. I'd been researching and checking Craigslist for so long, I finally decided I had to have one and this thrifty lady was armed with a hefty sum in her purse and hope that it didn't turn out to be a complete disaster.
Our first look at the 1999 Viking Popup showed a trailer that had all the upgrades we wanted – toilet, shower, air conditioning, screen porch – but it was definitely showing it's age. We're a pretty handy family and there is a lot we can do, so it didn't deter us completely. In fact, we were kind of looking forward to the challenge and making it our own.
The one thing that was almost a deal breaker… the smell!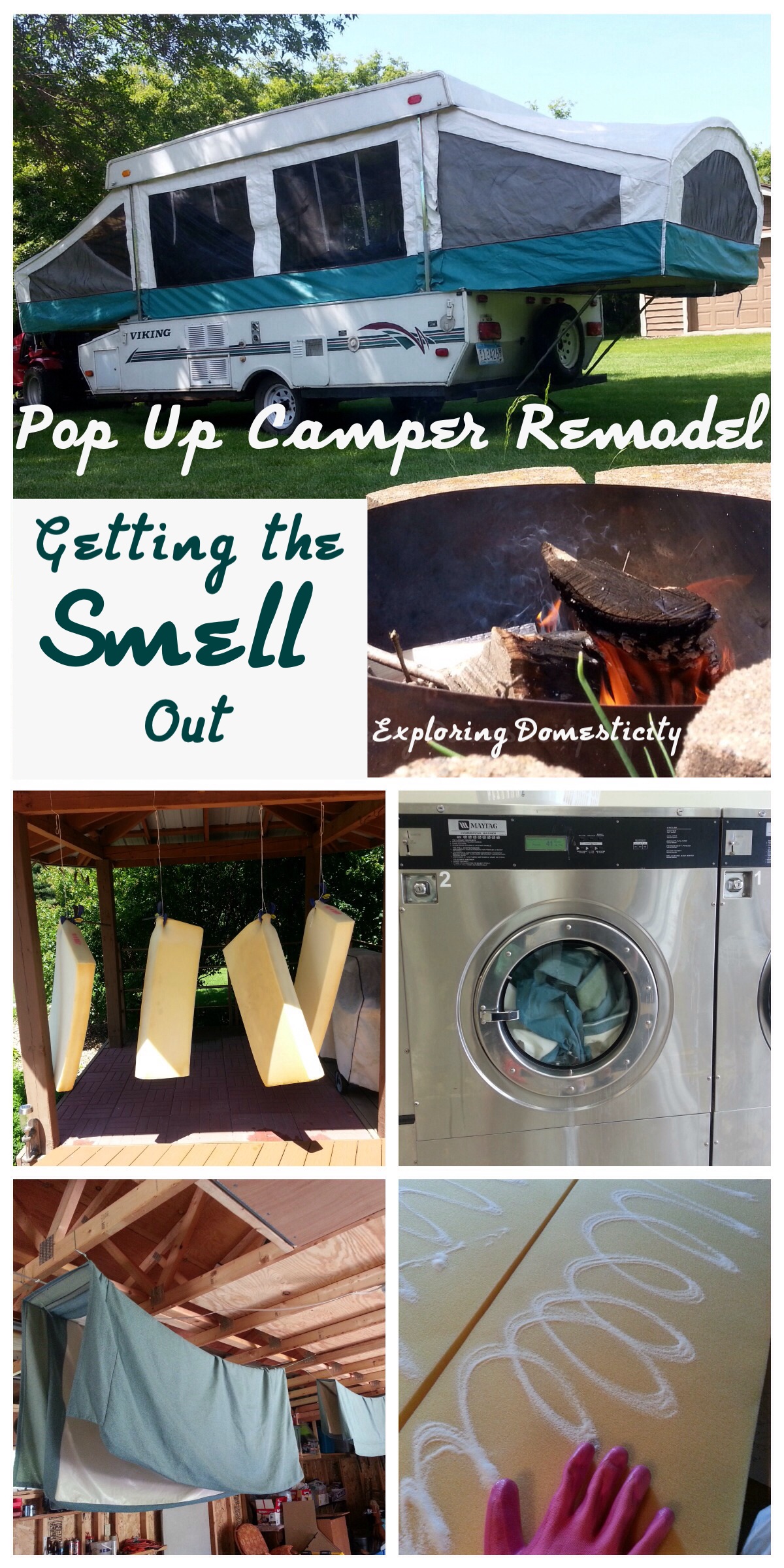 This post contains affiliate links.
Pop Up Camper Remodel: Getting the Smell Out
It was obvious the camper hadn't been used in a couple years, but it also must have been stored in some musty, old barn. It's a pop-up, so when everything was open and the wind was flowing through it, the smell was tolerable. When we got home and opened that thing up for the first time – whew!
We rushed to start throwing out everything that could contribute to the smell. Sadly, this is why I don't have many "before" pictures of the camper. We barely had the thing open enough to stand up straight and we started throwing cushions out the door and ripping out curtains (more on this later…).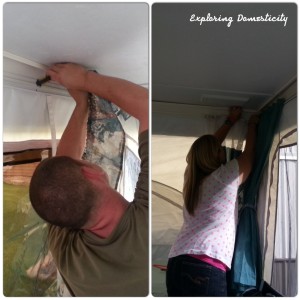 The disgusting carpet with years of filth was the next to go!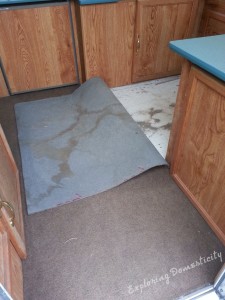 I was at a loss when it came to the foam cushions. How the heck do you clean foam? I started by spraying them down with disinfectant spray just so I felt better about handling them.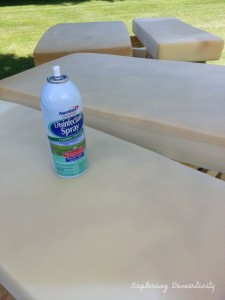 I had read that people washed them, so we decided to go ahead and spray them down with the hose. They are definitely not easy to handle or dry, so we hung up the couch cushions and decided to skip this approach with the mattresses.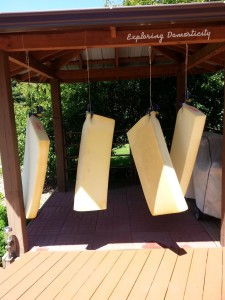 Another thing I read was using baking soda to get the smell out, and I kept thinking a carpet cleaner should help.
Luckily, I found a great smelling Arm and Hammer Odor Eliminator at Menards that I could just shake over the cushions and vacuum out.
I just shook it on and rubbed it all across the foam. I think I went through a couple of boxes covering it all, but it's really reasonably priced, and I think it made all the difference!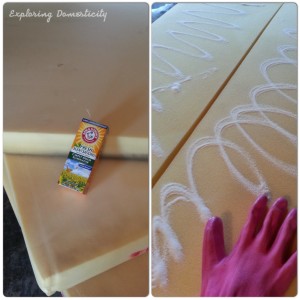 Next step was washing all the cushion covers, mattress covers, and curtains.
So we plugged $10.50 into the huge commercial washer and loaded it up with Win Detergent – designed for sweaty gym clothes – and scent boosters and let it go.
To save time and money, I was hoping to save the curtains, but I wasn't sure if the mattress covers would be salvageable, and I knew I wanted to ditch the cushion covers but wash them anyway in case we could use them for a pattern.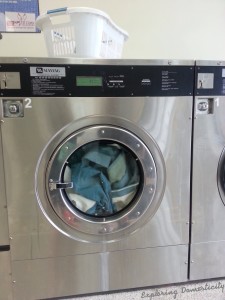 Luckily, all the washing and powdering seemed to have done the trick because things do smell much better! We've since painted the camper too, so I'm hoping that about covers it.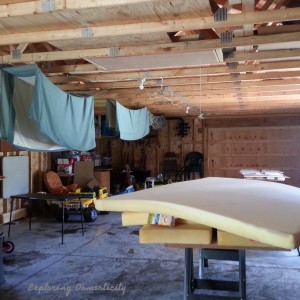 I'm so excited with the way things are coming along! We have our plans set for her maiden voyage to Grantsburg, WI for Watercross, and my husband just picked up the flooring tonight. Yay! Stay tuned!
I'd love to hear from others who are doing this, have done this, know someone, etc. I'm kind of obsessed with it right now and can't stop the pinning! 😉
Follow Exploring Domesticity – Kristin's board camper remodel on Pinterest.


Find It Here
How Cute are These!?!