Spring is here! For me, that already means I'm obsessing over continuing the work of our 1999 Viking Popup Camper. Last summer, we got a great start and took her to for her maiden voyage, but there were some things I never got to share before she went into storage.
I'm so excited to share our new upgrades, organization solutions, and how we've taken our smelly and sad looking 1999 popup to a super cute camper that our family can enjoy even more this summer!
In my excitement, I thought I'd look back on what we did last year and share what we have planned for this year.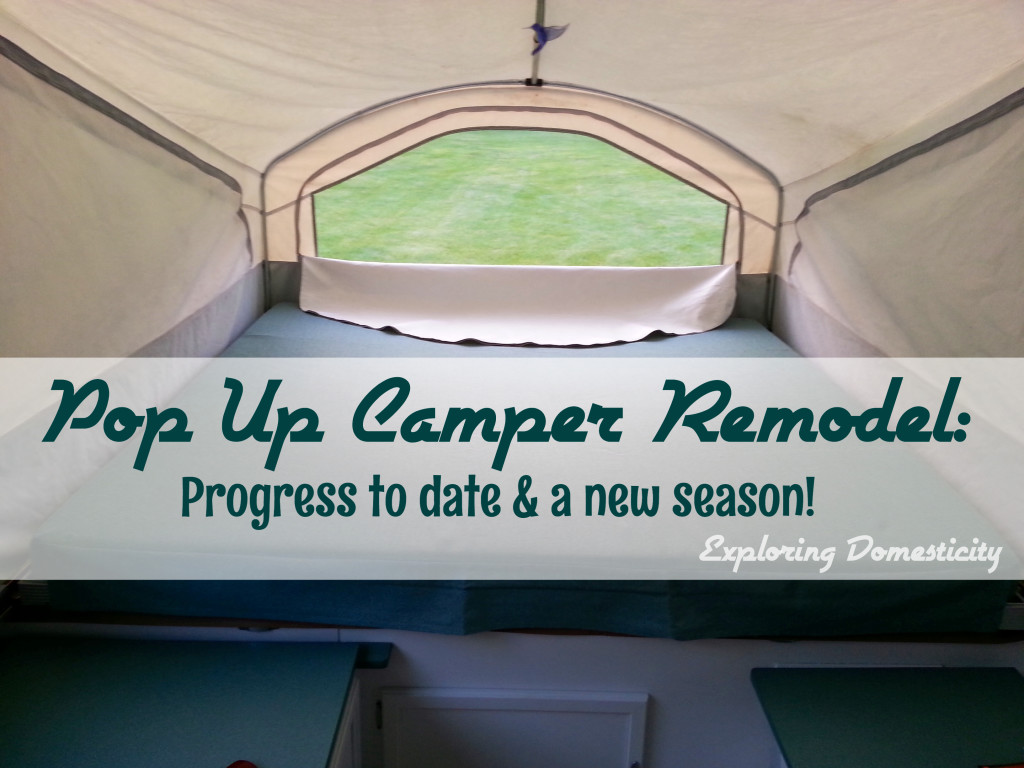 We we picked up our 1999 Viking Pop Up Camper last summer, and I was so excited! Even if she was a little smelly and a little worn, she had so much potential! We got a great price for a camper with a bath, shower, and air conditioning. Check out all my thoughts and excitement when we first bought our new camper.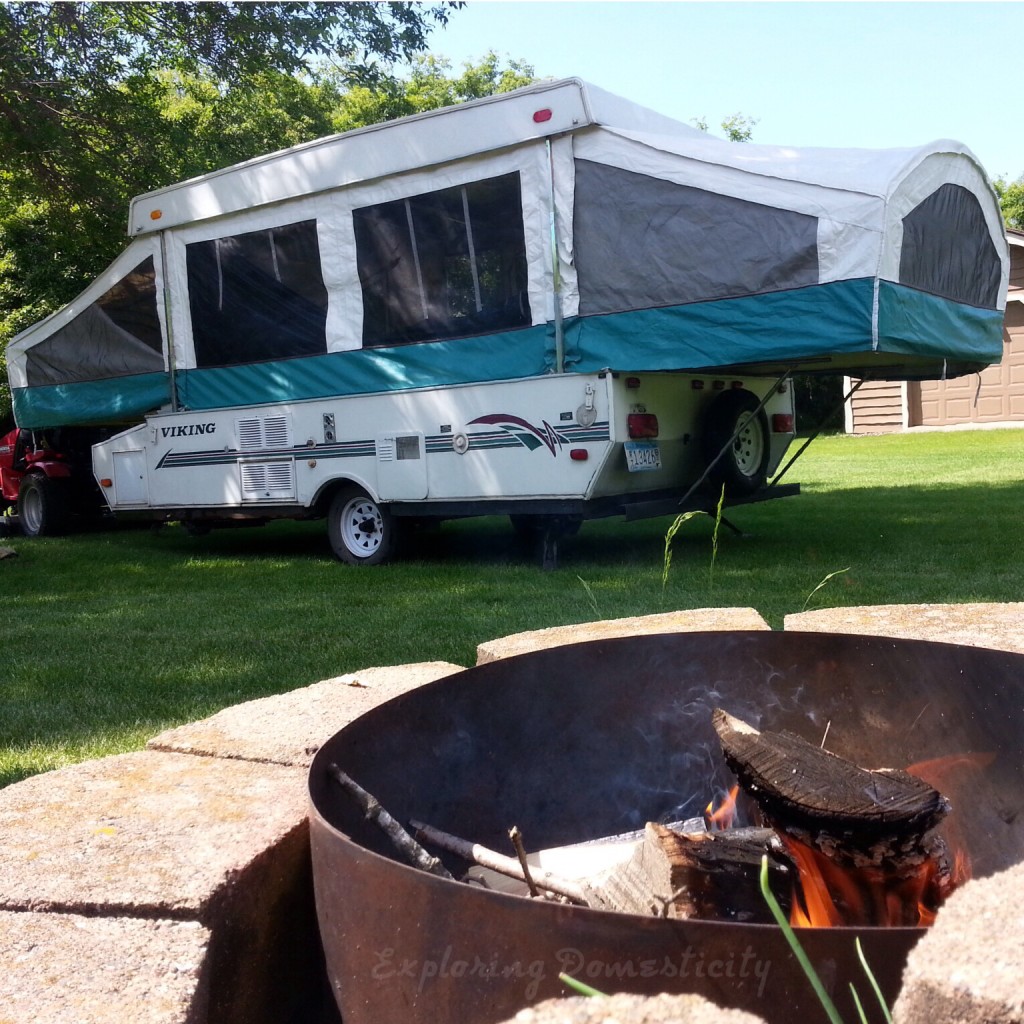 Pop Up Camper Remodel: An Introduction to My New Baby
The first and most important thing to address was the old, musty smell she came with. It was awful! The main problem was all the fabric and cushions, so we took care of those first and got the old smell out of the camper.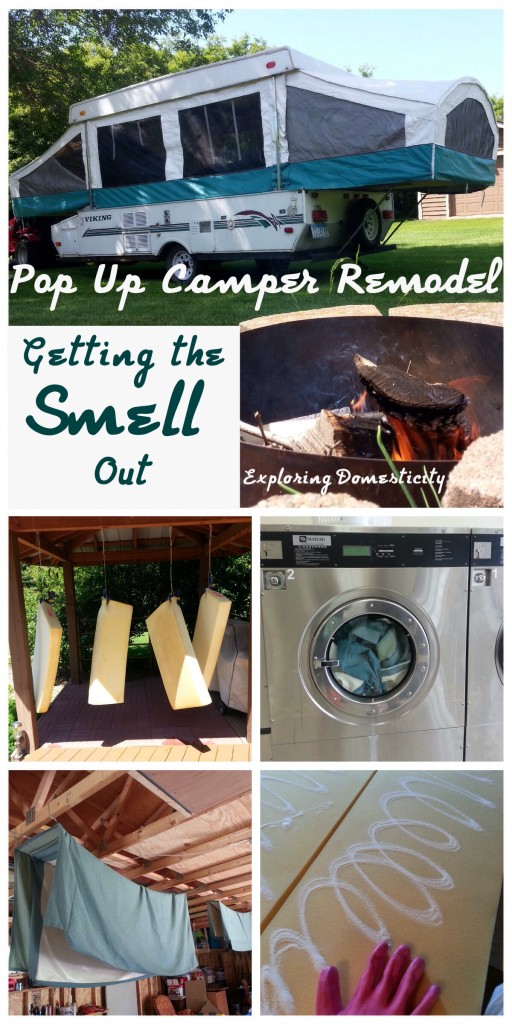 Pop Up Camper Remodel: Getting the Smell Out
After the curtains and cushions were removed, it was time to freshen up the camper with some white paint and a new floor. It was quite a process and we learned some lessons along the way! I was so happy with how the newly painted pop up came out!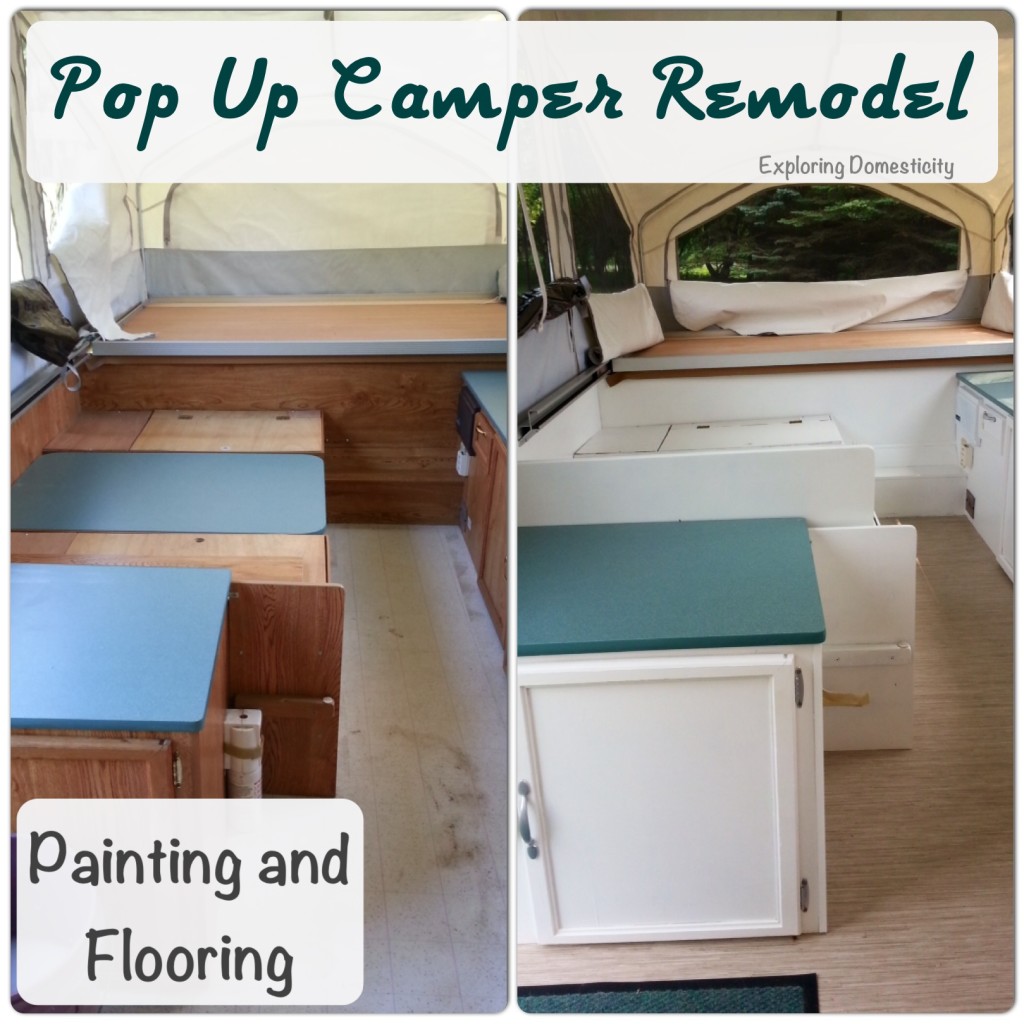 Pop Up Camper Remodel: Painting and Flooring
One of the most fun projects was the camper cushions. It was a challenge, but I was determined to find a way to create the cushion covers without a zipper or lots of seams and piping. The new camper cushions turned out great!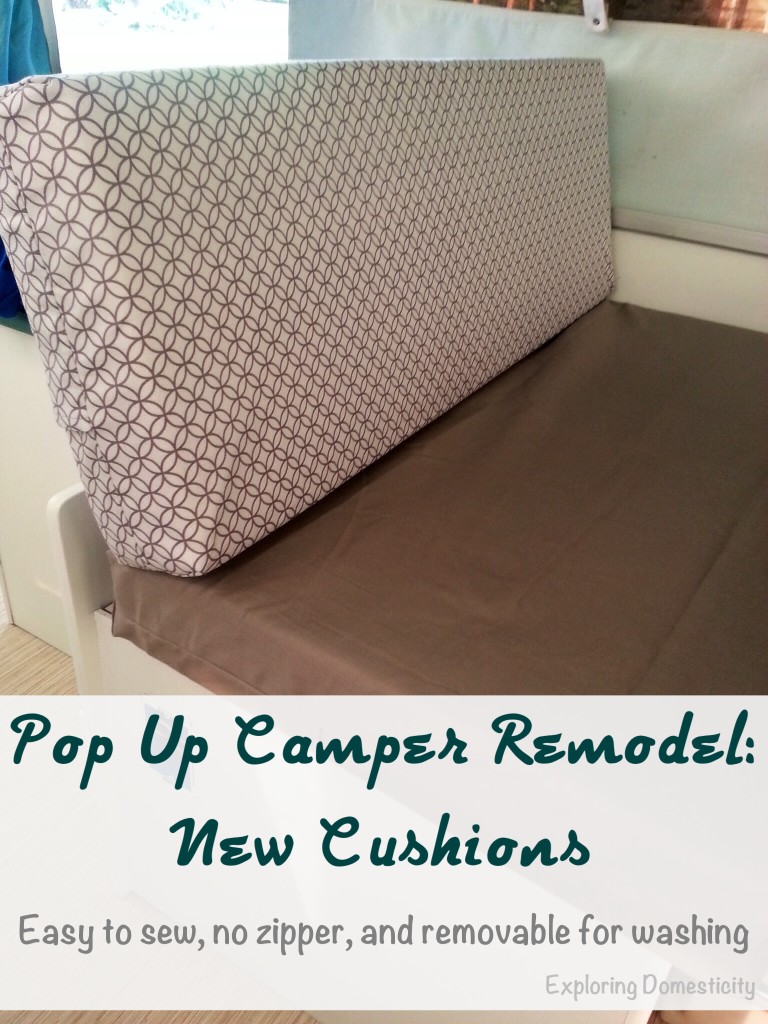 Pop Up Camper Remodel: New Cushions
Before our first trip in the newly remodeled pop up camper, there were a few smaller projects finished that I can't wait to get some pictures of and share! I also have a few things on the list for this spring and summer.
Stay tuned for some updates and tips for…
Creative camper organization
Creating two kids beds out of one popup camper bed
Patching ripped seams in the plastic window coverings
Reinforcing the storage compartment cover
Updating a boring camper fridge
Creating an outdoor kids space
Camper must-haves
Is there anything g else you would like to see that I may have forgotten?
Do you have a camper? Have you done any work on it?

How Cute are These!?!