So, if your like us and you're wondering how important it actually is to take the time for some serious prep – sanding and priming or a special kit – or if you can just wing it with a paint with primer and a decent cleaning… I'm here to tell you, it depends on your plans for your camper.
For us, we know we want to take it out this summer, we know it will take a lot of abuse, and we know it won't be long before the kids are too busy for camping trips.
We decided to go the "good enough" route because we bought this camper to be used and enjoyed. We will find out if we only find a chance to use it a couple times a year, or if we eventually want to go bigger because we use it so often. This camper is our trial run.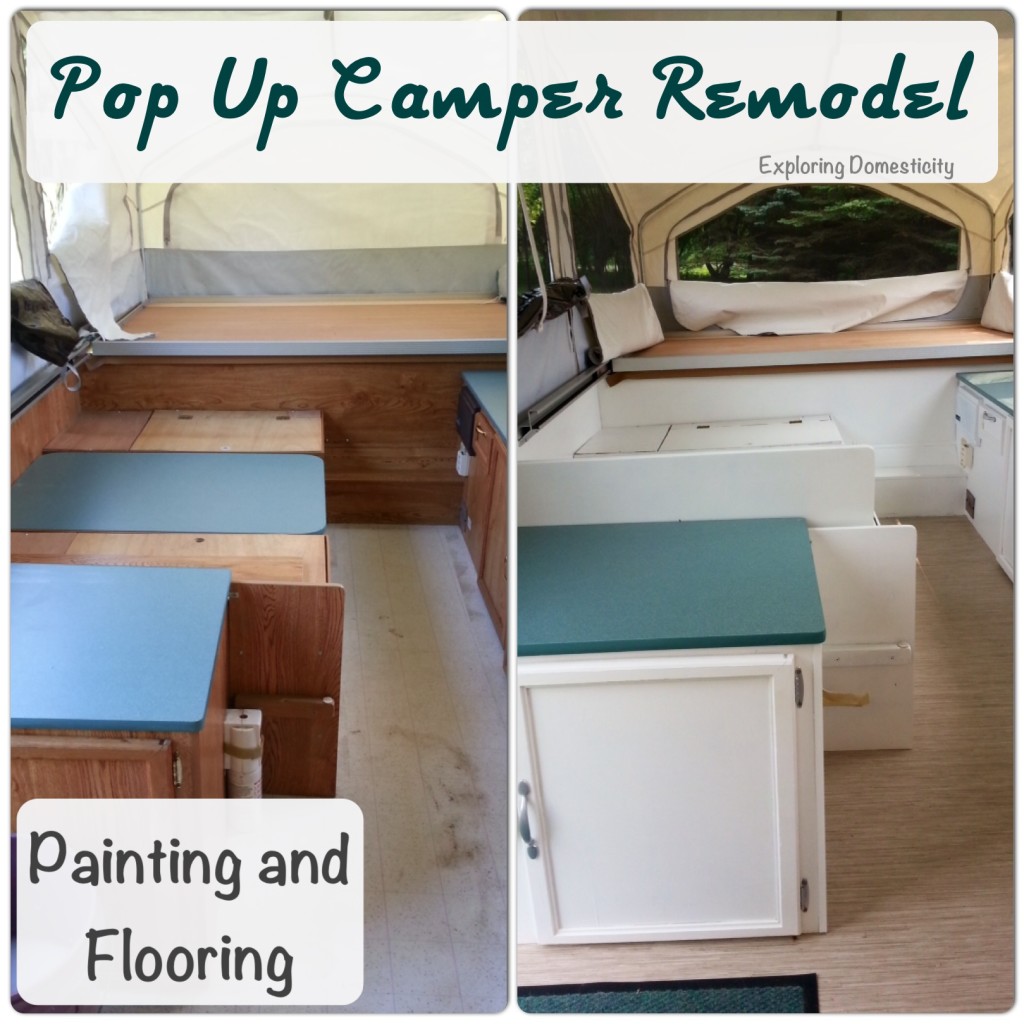 Painting makes a huge difference in the look of the camper, so if you're afraid you have to take the time to do it perfectly or not at all, I say go for it!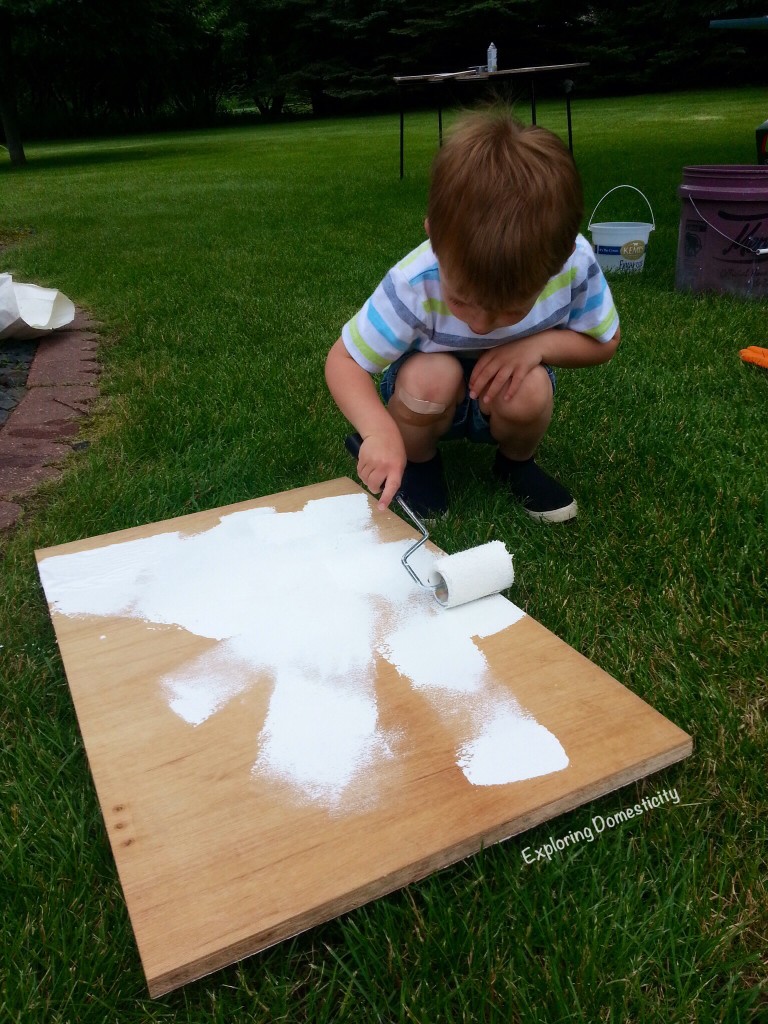 We started with the easy part: removing and painting the cabinet doors and spraying the handles and hinges. We gave everything a good scrubbing with water and a bit of dish soap and jumped right in with the painting.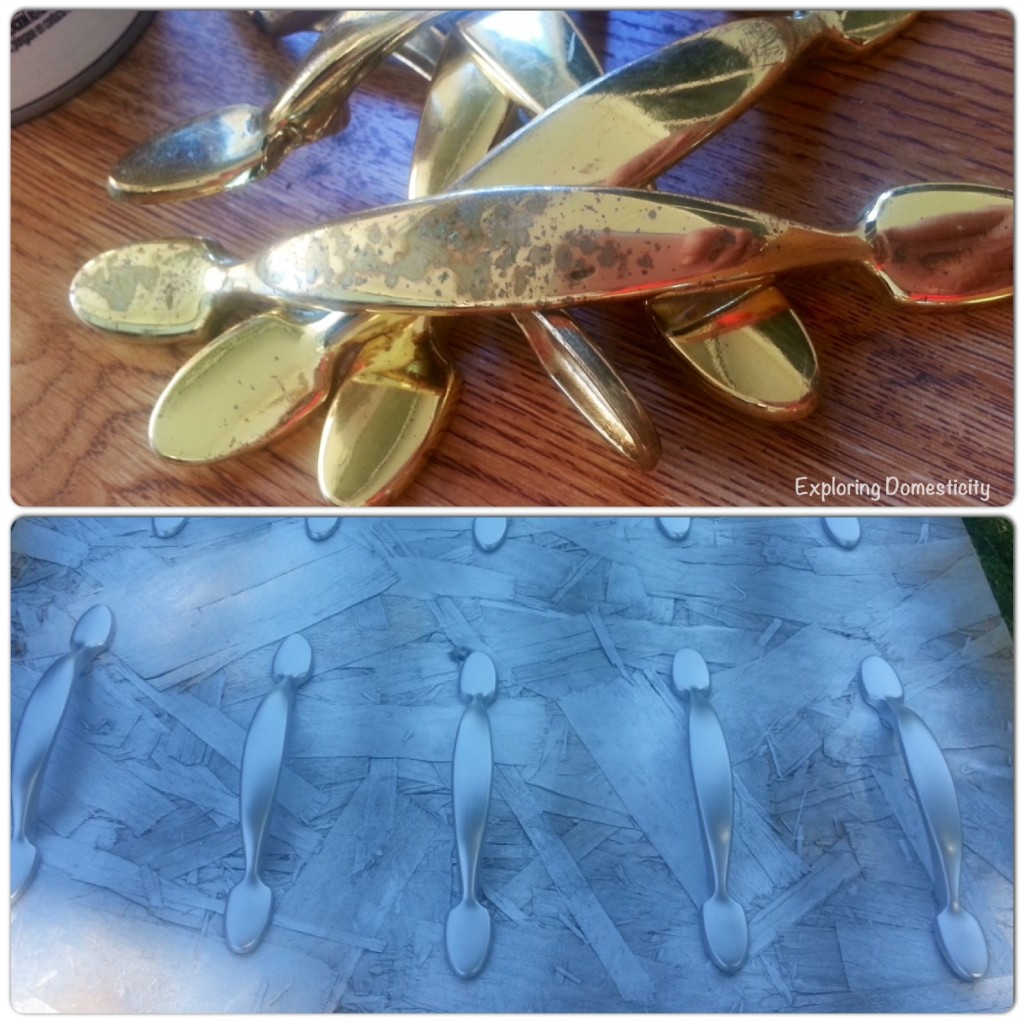 It wasn't worth it to us to completely gut the camper. We decided to take out the smaller and less involved portions for the dinette and cabinet near the door.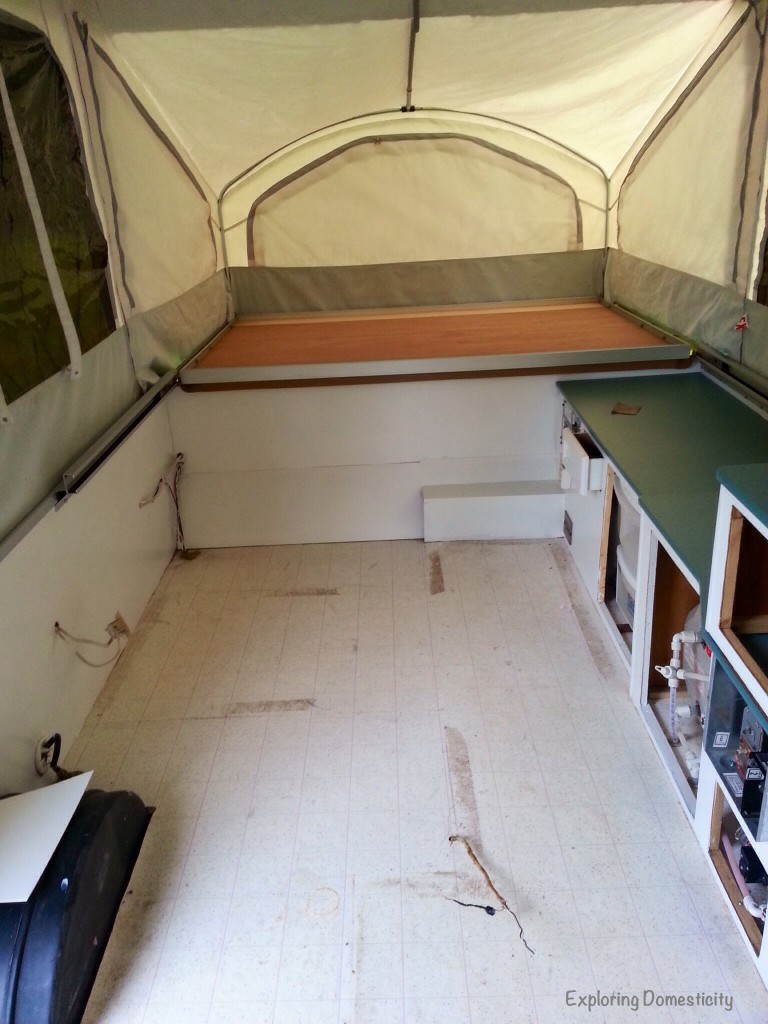 We used a white paint with primer than I found in the mistint area at Menards. A whole gallon of paint for $5? Yes, please!
It took a couple coats before we decided it was good enough to go back in.
In the meantime, we had purchased some vinyl flooring, also from Menards, and put that in. As I mentioned before, we didn't bother with removing a lot of the areas with things like the sink or water heater, so we gave those areas a good cleaning and left the flooring underneath as is.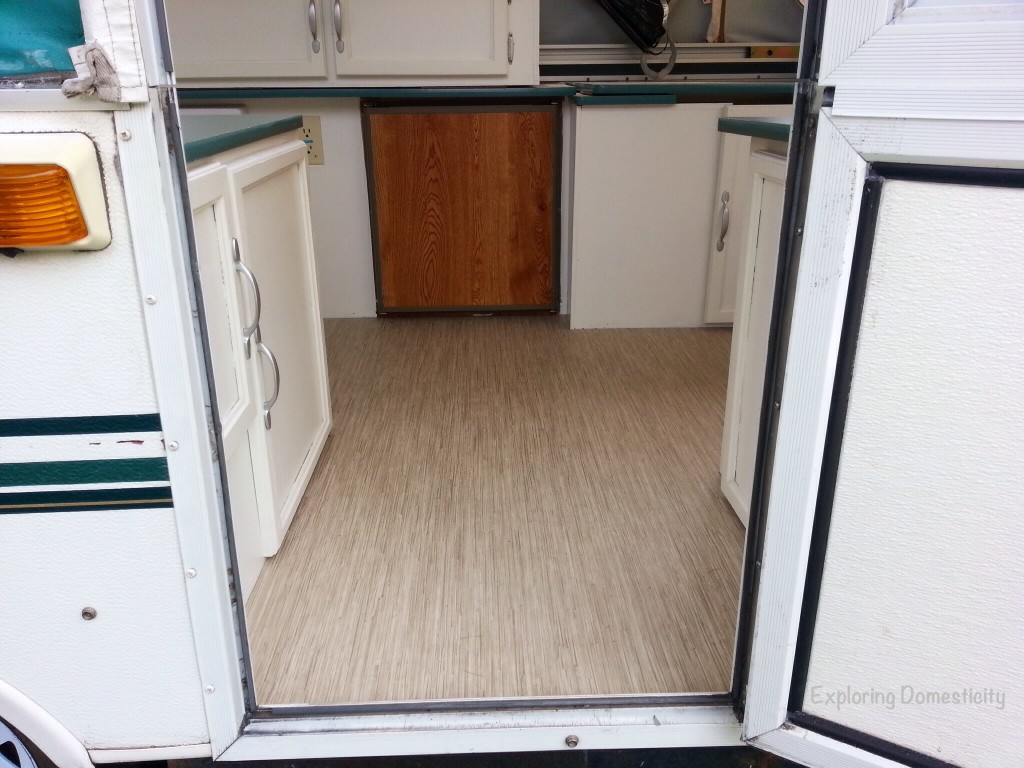 We were happy to replace the floor under the dinette since we had determined that is where the majority of our old, mildewy caper smell was coming from.
Once the floor was done, the cabinets went back in and the hardware went back on.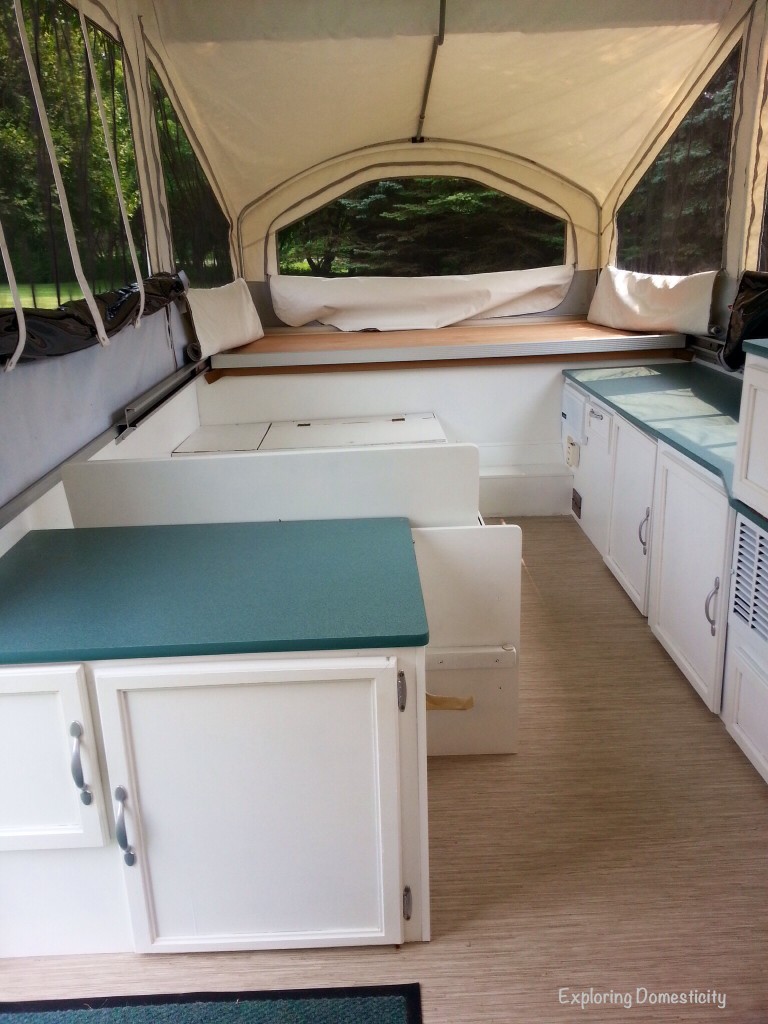 We've noticed a little bit of the paint not holding up to our abuse of putting everything back in, but that was mostly on a piece that I forgot to wash completely. Surprisingly, we didn't have too much to touch up after the flooring went in and scraped against it all. So, I definitely think we'll be ok!
I think it looks so much fresher now! A light colored paint does wonders. Even our green looks better. I think once everything is finished the green should start to blend in or, hopefully, disappear a bit.
I love this little camper! She is really taking shape.
We have also done quite a bit of cleaning, figured out the screen room, and made new cushions. All of that is a story for another day (maybe this week) and we are off for her maiden voyage this weekend. We're going to Grantsburg, WI for Watercross – can't wait to see those snowmobiles on water and test her out!
I know this camper is a lady, but she's also a Viking – any name suggestions for her?
How Cute are These!?!