Halloween is such a fun holiday! It is definitely one of my favorites for decorating.
I have a really easy Halloween decoration for your front door or window. You may even have the supplies laying around the house, making this so cheap, quick, and easy!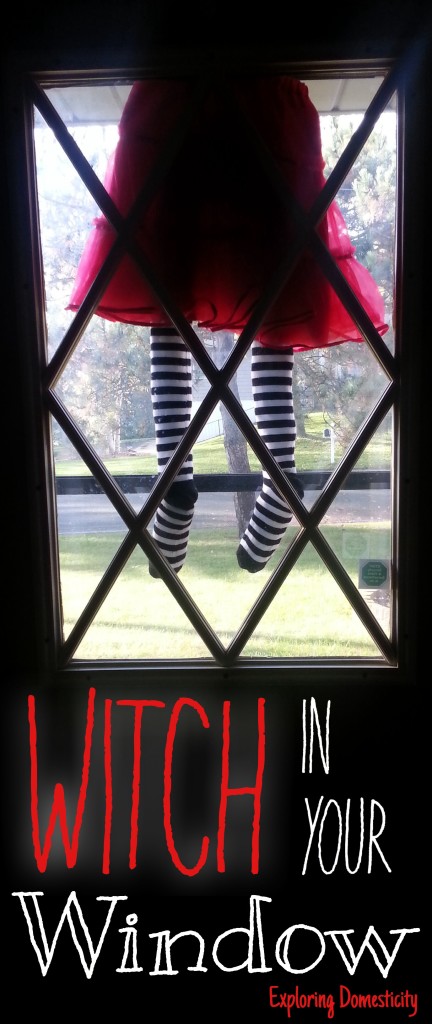 The kids had found our dollar store orange plastic skeleton just before October, so we did our front door decorating a little early this year. To my surprise, my parents had enough of hearing me complain about the condition of our storm door and surprised us with a shiny, new red one. It looked horrible with that orange skeleton and I knew just what we needed instead…
I had an old red skirt and black and white striped tights from my step-daughter's previous Halloween costume that would look perfect!
I started by stuffing the tights with a few plastic bags. It doesn't need much and I didn't pack tight – I think I ended up with about three bags in each leg.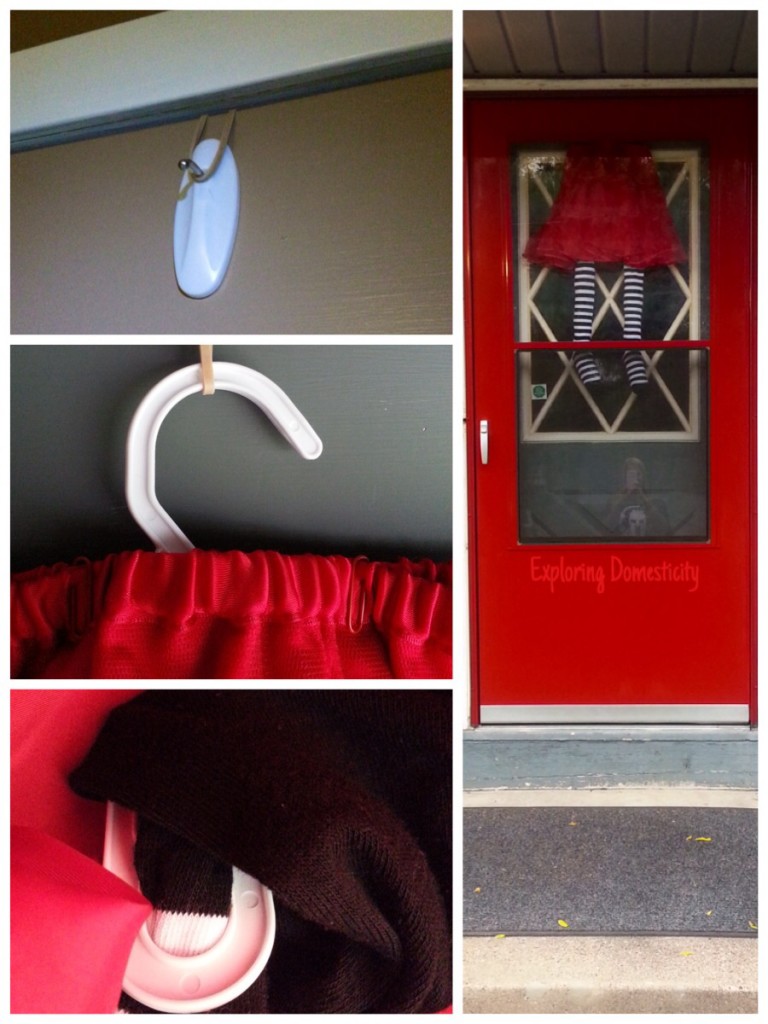 I used a kids hanger that would normally hold an outfit with a top and bottom. I chose that hanger because I could use the snaps for the bottoms to secure my tights in the right position. With that nice tool aside, I think it could be easier with a normal plastic hanger – the tights could be secured over the bar of the hanger and the skirt could hang freely. I had to use two paper clips to hold my skirt up near the top of the hanger, which also helped keep it up nice and high so it was hidden by the storm door.
I have an upside down command hook on the inside of our door for holding the ribbon for hanging our wreaths. This time, I used a rubber band to hold the hanger over the door to the hook.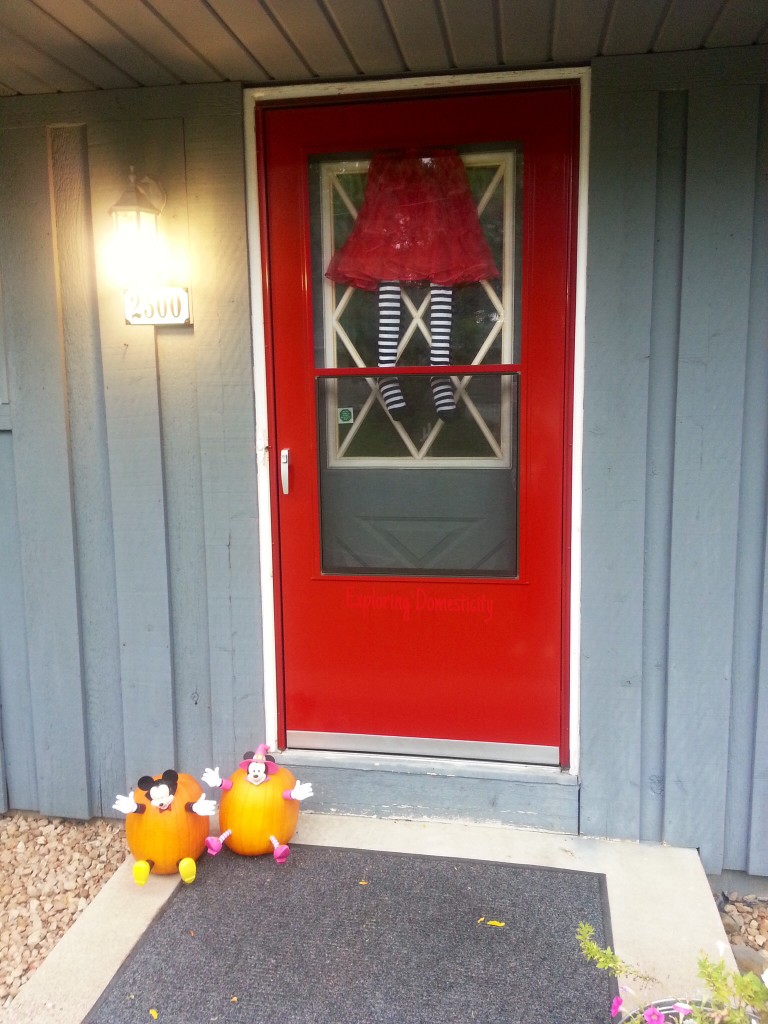 That's all there is to it! You could get super creative with any colors you want or even add some shoes or a broom. The possibilities are endless and can fit your own style!
Do you decorate for Halloween?
Get Ya Some