I love a project that is cute, easy, and uses up the millions of plastic bags laying around the house.
These simple little ghosts are something I used to make with tissues or fabric on more than a few Halloweens. This time, we're jazzing up Dum-Dums with white plastic bags.
Happy Halloween!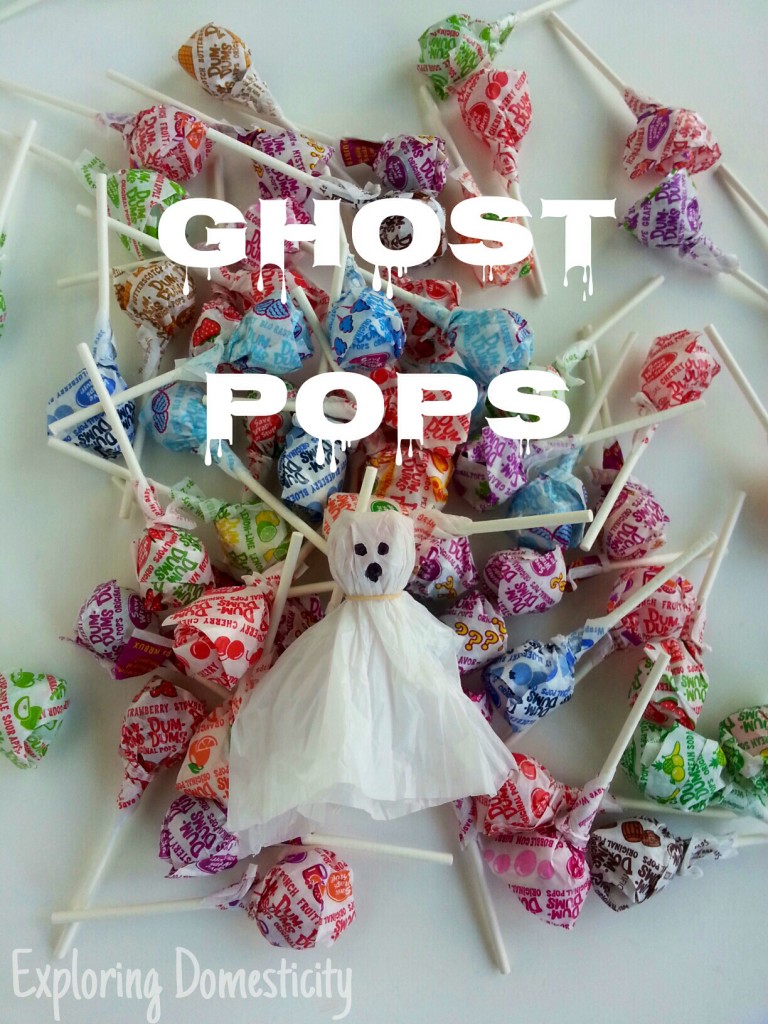 Dum-Dums have always been on of our favorite. If the kiddos are going to get a special treat, these little suckers are the way to drag that out. They can also be kept around without melting and are small enough for a small treat that won't spoil their appetite. I'm definitely guilty of bribery in public with these things…
I like this time of year because you can get a bag of 500 at Sams Club to last you Halloween night for the neighbor kids and the rest of the year for your own!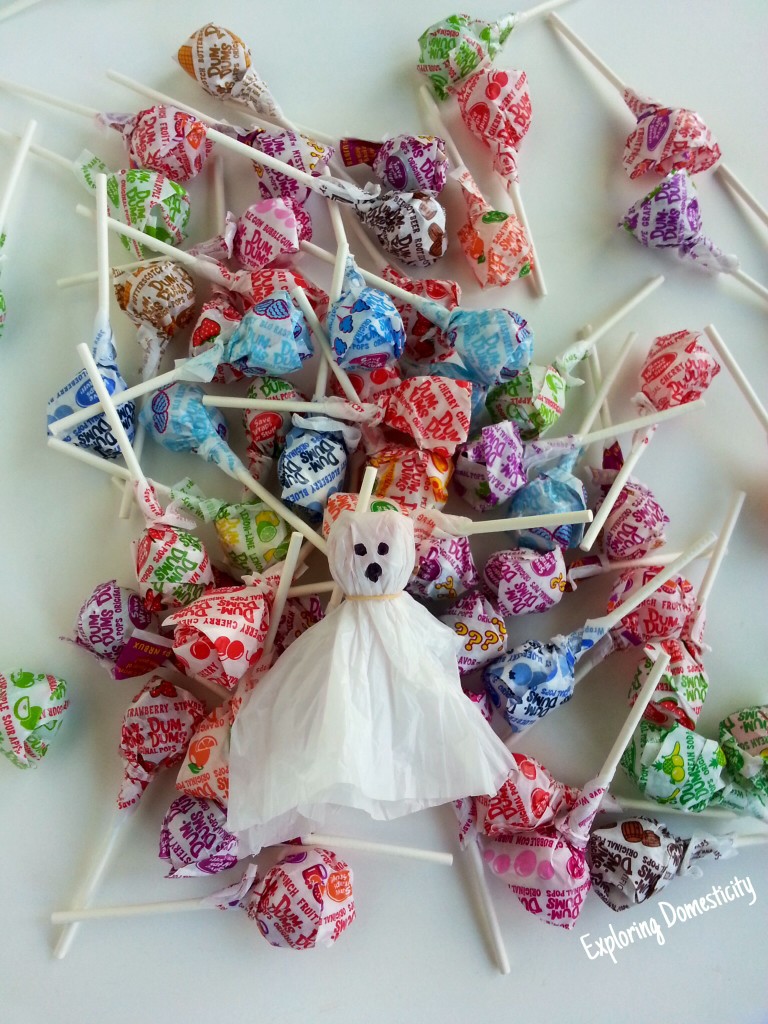 It's so simple, I'm sure you don't even have to hear how I do it, but here are a few tips.
Cut the handles, bottom, and any part with writing off the plastic bag
Cut into strips, and then cut those in half and use two sheets to make it fuller and less transparent
I used the super small rubber bands I use in my 2yo's hair because you just have to slip them over the top and they stay and are easily removed. You can get a huge pack at the dollar store.
Draw a face with a sharpie, add google eyes, or just leave it be – it's up to you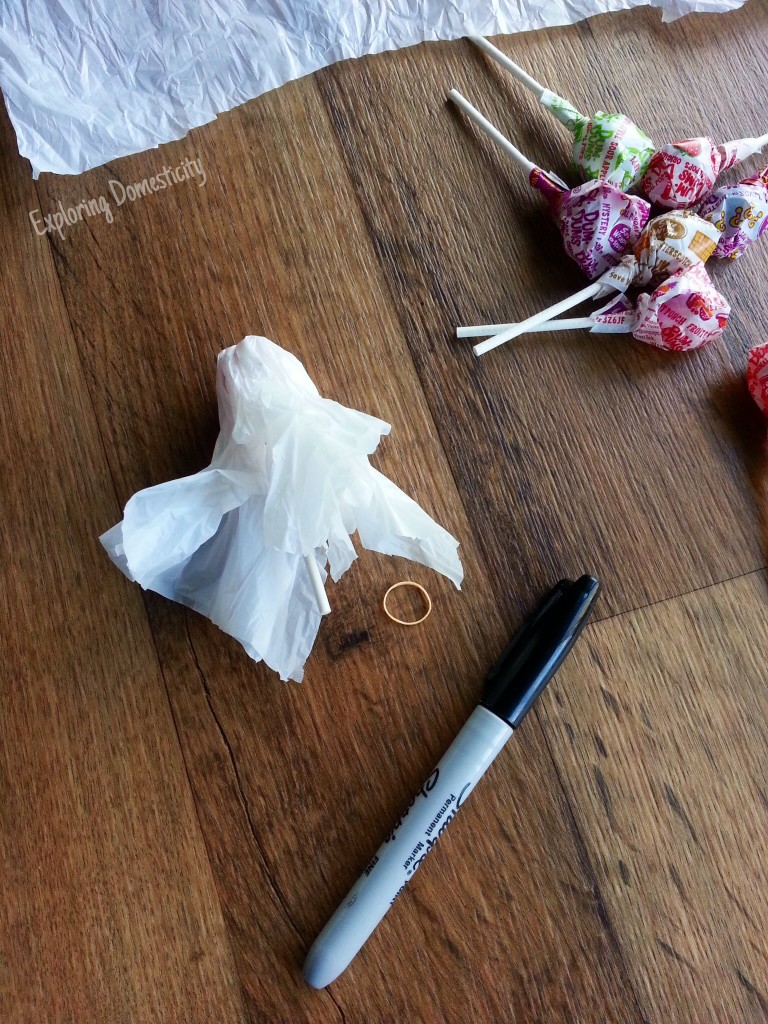 So cute and easy!
We're adding them to our treat bags for the preschool Halloween party, along with stickers and glow-in-the-dark bugs, worms, and bats.
Are you doing any fun projects this Halloween?