Everyone has their own Christmas must-haves. The things that make the time of year special, the create warm memories, and that they look forward to each year.
This is a few of our Christmas must-haves this year. Some are old with great memories behind them, and some are new that are quickly becoming a cherished tradition.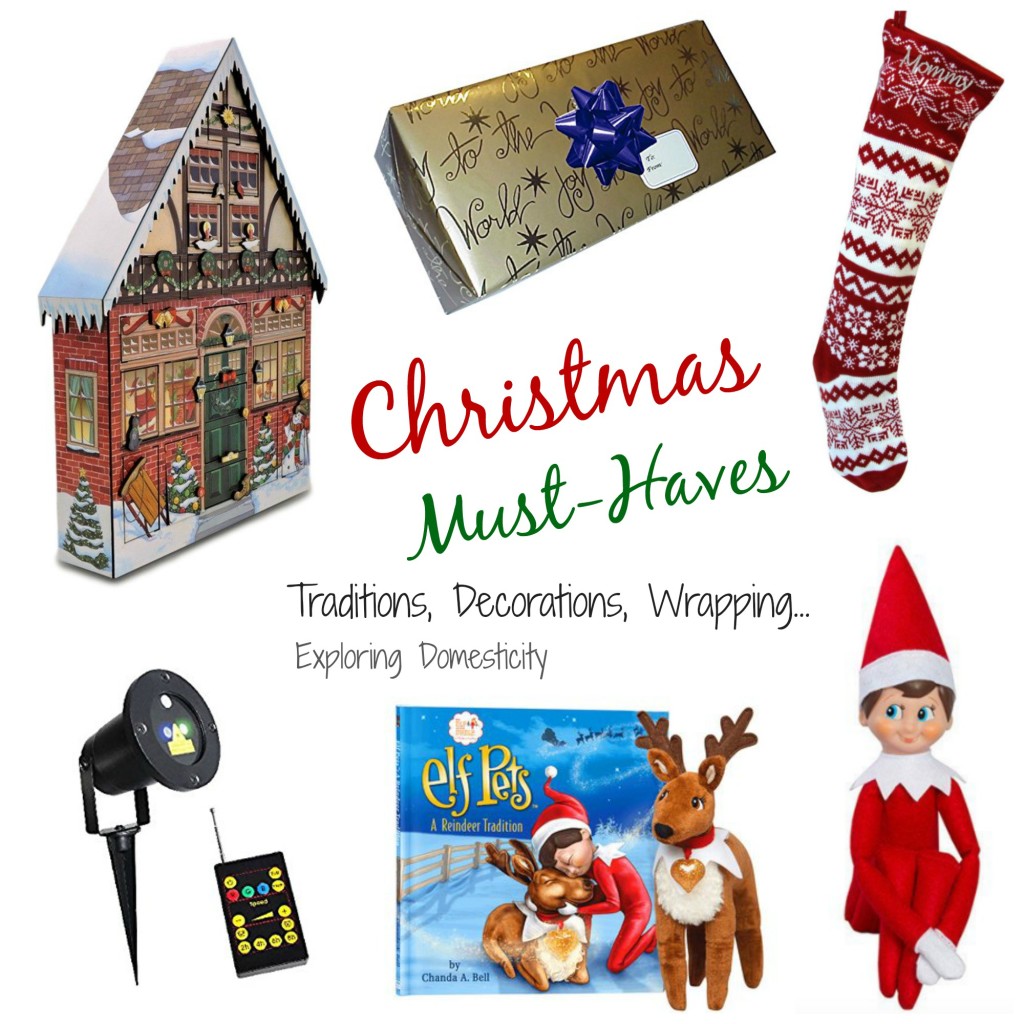 This post contains affiliate links. If you choose to make a purchase from one of the links, this site will receive a small commission with no affect on your purchase price. I hope you find the products helpful!
Christmas is my favorite time of the year!
I'm one of those people that loves to hear the Christmas music when it starts to play, or can't wait to break out the Christmas movies. Christmas goes by so fast, I love to start early and enjoy it.
There are a few things we consider Christmas must-haves. Some help make Christmas a little easier, some have fond memories for me that go way back, and some are new traditions we are really enjoying in our family.
Here are our Christmas Must-Haves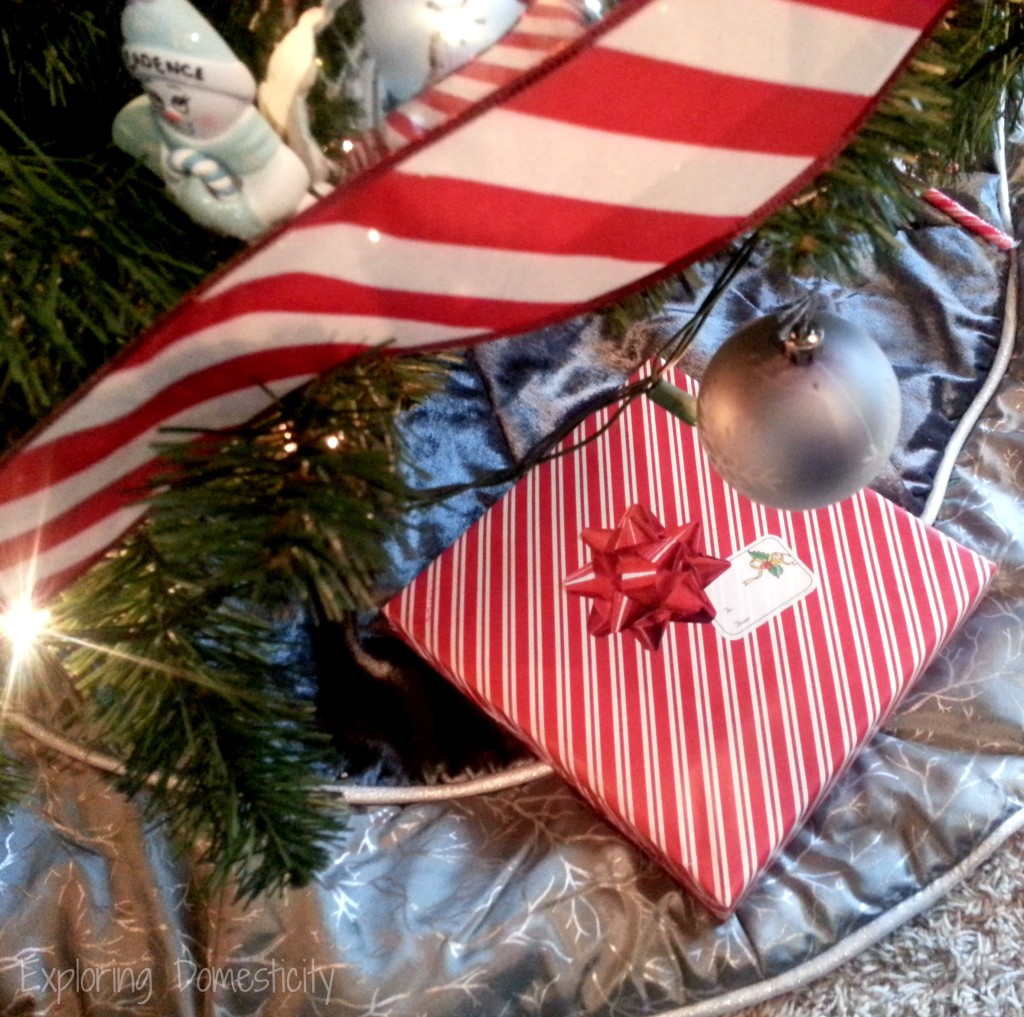 Bow Tags
This HAS to be my first Christmas must-have, for a very special reason!
I have no idea exactly how long it's been, but I'd say about 15 years ago, my dad needed a bow for a gift for my mom. He took a photo of a bow and went to work on the computer to create a 3D looking bow with a tag.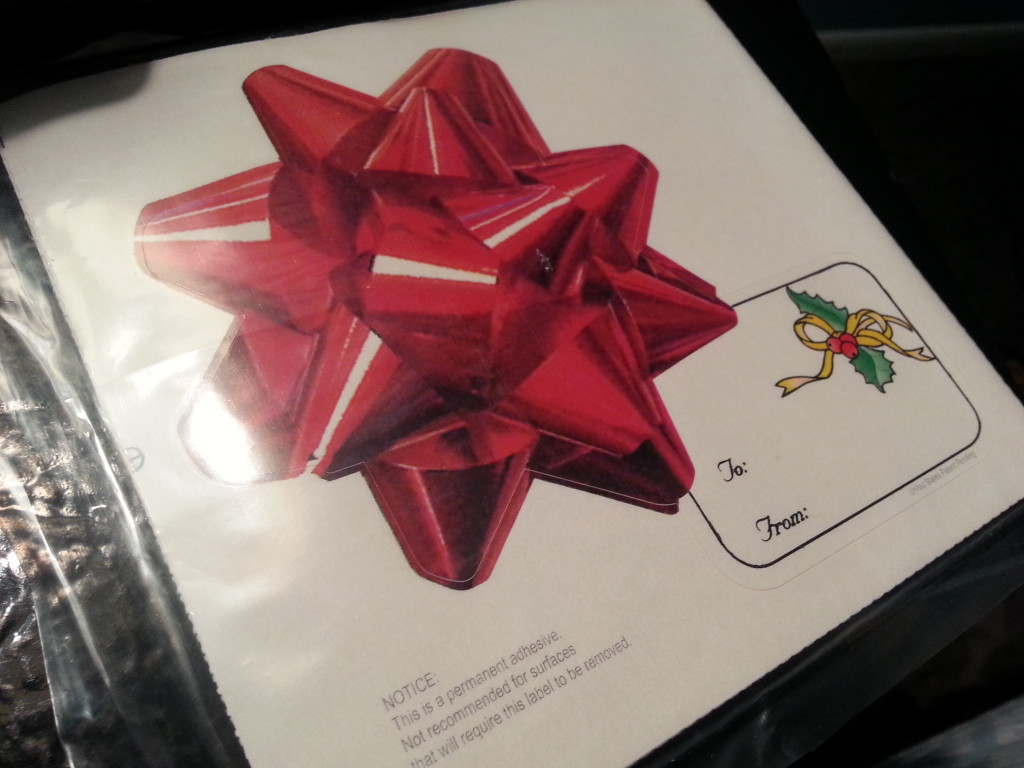 We all loved it! These bows are so easy to use and store away because they are flat stickers, which also makes them perfect for stacking gifts, shipping gifts, or households with pets or kids. The bow stickers also stick to any oddly shaped package, and they look so cute!
Definitely a Christmas must-have! Also, supporting a super small company with a fun product is great!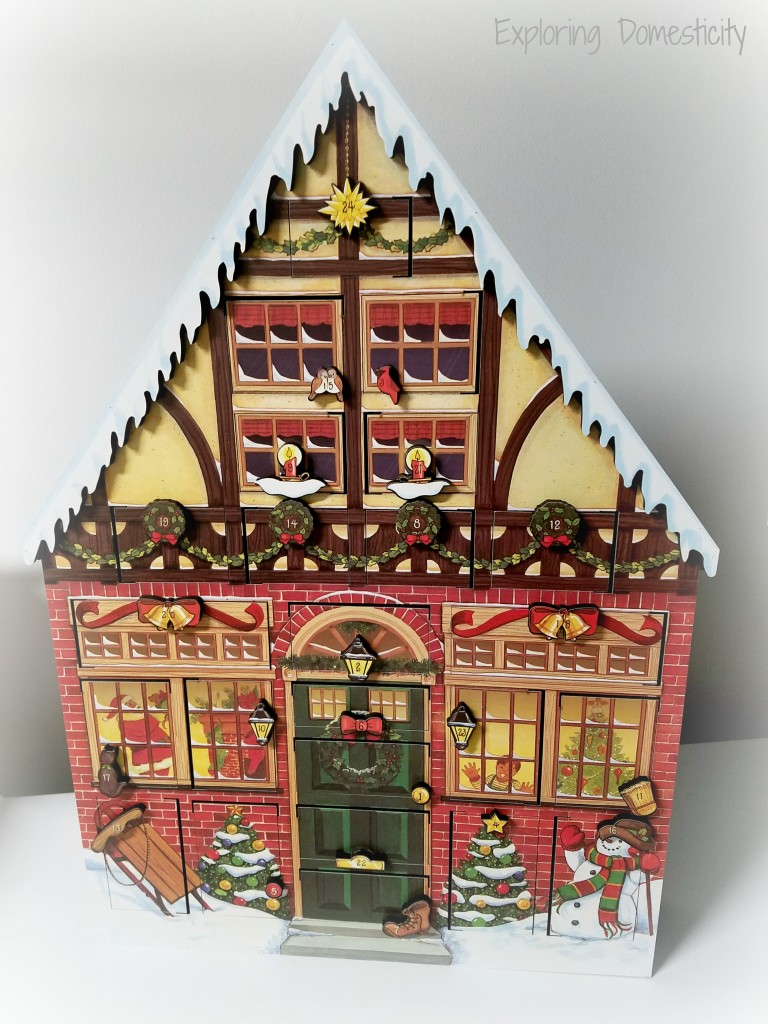 Advent Calendar
One of my favorite things each Christmas was getting one of those advent calendars with chocolate behind the doors. It's so fun to do a countdown to Christmas, and a little chocolate each day is even better!
This past summer, we were in Door County at an adorable Christmas shop and they had some super fancy advent calendars. They are gorgeous! We ended up getting an adorable Christmas house advent calendar, but they also had some advent calendars with music and a different song when each door was opened. I was thisclose to getting one of those – they are gorgeous and there are so many songs!
This Christmas must-have is such a great tradition, and I am excited to start it with my kiddos. I've just started filling it and you can read here all of my Advent Calendar Ideas for toys and treats, activities, and acts of kindness.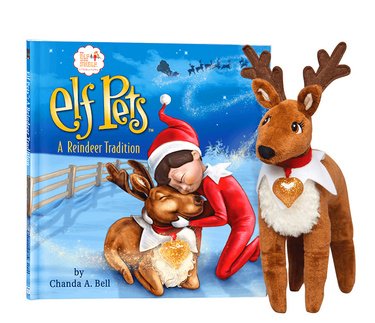 Elf on the Shelf and Pets
You can't talk about Christmas must-haves and traditions without mentioning the Elf on the Shelf. I think this is so fun!
I have to admit, I am not a creative one when it comes to the Elf on the Shelf. First, until probably just this year, my kiddos could not be trusted to follow the rule and not touch the elf. That left us with few choices for creative elf placement and scenes. I have considered writing about ideas out of reach of little fingers.
I do get why some people are not fans of the elf. It's a lot of work for parents, it's hard to remember to move it each night, and some people are even turned off because the elf is "watching" the kids and it's a bit of trickery and bribery to be good during the Christmas season.
For us, the elf is fun. My kids have been asking when Murray Christmas will come back since before Halloween – and a few times throughout the year. They also love to read the story and can watch the Elf on the Shelf movie over and over! We've watched it at least a couple dozen times already this year, because they will watch it multiple times in one sitting.
Elf Pets: A Reindeer Tradition
Last year, we also got a Reindeer Elf Pet. These are cute because, unlike the elves, the kiddos are encouraged to snuggle with them and fill them full of Christmas spirit so they can go up and help Santa's sleigh on Christmas Eve.
They love him! We have to set a schedule to see who gets to sleep with him each night, and they always talk about filling him with the Christmas Spirit. I also love that they each come with a story. I've almost considered getting the adorable St. Bernard just to find out his story.
 
Stockings
Who else loved the stocking more than the big presents???
When I was growing up, our stockings were made by my great grandma. They were knit with some kind of design and our name across the top.
The best thing about the stockings is that they were long and that thing used to be stuff to the top! It was the best! There were socks and underwear, of course, plus all the little things that can be even more fun than the big gifts… as you get older, of course. For little ones, it's all about how many things you can unwrap, and those stockings were FULL!
Sadly, we don't have anyone to knit some stockings for the little ones, but I am on the lookout for those long, knit stockings so my kiddos can feel the excitement I felt on Christmas morning. I'm thinking something like this extra long stocking!

Laser Light
One of the best parts about the Christmas season, and the biggest pain, is Christmas Lights!
My husband always grumbles and never gets them up as early as I'd like. I always try to encourage him to hang them early on when the weather is nice, but he puts it off. He also never seems to get them down very quickly either. Plus, the bulbs burn out, they tangle, it's just an overall pain. They are still a Christmas must-have.
We have the BEST lights this year!
Laser lights are the way to go! I'm way too excited about how cool our laser light is! I've been playing with it outside for months now. It is a pretty small projector that shoots green and blue small, laser lights really far. I was in our garage playing around with them and could see them on our neighbors house kitty corner from the four-way stop! They are seriously bright!
This year, our whole house will be covered with one light.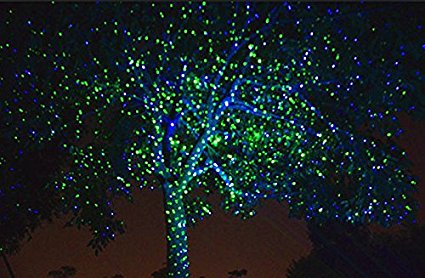 We've even been considering getting one that displays different pictures  like snowflakes or snowmen, and my parents were inspired to get one for their HUGE pine trees after seeing our light. They look especially great on trees! The lights cover the tree only and really make it stand out.
I'm way too excited about this. You have to see the lights to believe it – they are so sparkly and pretty. The light we have even comes with a remote to set the time, display only one color, and blink at different speeds.
There are so many more holiday movies, activities, treats, and decorations I could talk about. Believe me, I could go on and on! I'll stop here, though, because these are the big ones that stand out at the moment.
What are some of your Christmas Must-Haves?