** Update: Amazon announced this week that it will no longer be accepting "incentivized" reviews. I've been following this closely and have written about it here.**
I've been talking a lot about my current obsession with getting free products from Amazon. If you want to learn how to get started as an Amazon Reviewer, I broke it down a couple weeks ago. If you're already an Amazon Reviewer, I bet you know what I'm talking about! It's so addicting and fun to get free stuff in the mail.
Since it is so addicting, the number of products that pile up can be very overwhelming. It also takes a bit of time to leave a quality review. The quality products for free make it very worthwhile, but how about the number of areas it helps you save money and maybe even making some money.
Yep, you can get free stuff AND make money as an Amazon Reviewer! (both as a blogger and non-blogger)
I'll show you all the ways that being an Amazon Reviewer can save you money, make you money (both for bloggers and non-bloggers), and some best practices for making money with review products.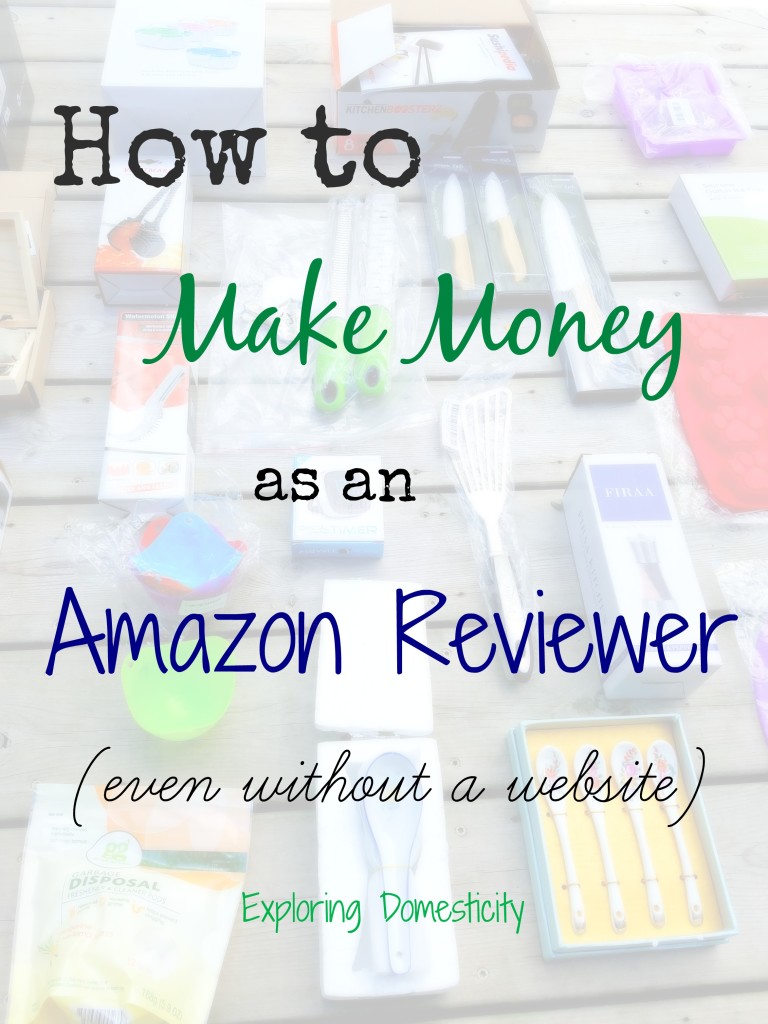 This post contains affiliate links. If you make a purchase from that link, this site will receive a small commission with no affect on your purchase price. Thank you so much for your support!
** Update: Amazon announced this week that it will no longer be accepting "incentivized" reviews. I've been following this closely and have written about it here.
How you can save money as an Amazon Reviewer
Amazon Prime
In order to get free products as an Amazon Reviewer, it's essential to have Amazon Prime in order to get free shipping on your products. With an Amazon Prime membership, you will save money on shipping of any items you order, you can also watch free television shows and movies, as well as stream music. There are many other benefits as well.
Amazon Prime has a one-time fee of $99/year and, let me tell you, I was nervous about it, but I started with the 30-day free trial, loved it and bought it, and I'm 100% doing it again when it comes up next month! I've made that back in selling only 3 of the items – $50 for a metal bed frame, $35 for a professional mat cutter, and $15 for a led running belt – all FREE review items! I've sold quite a bit more, but we'll get to that soon…
Also, Amazon Prime allowed us to cut our cable and save $60 per month. We did that about 4 months ago, so that's a savings of $240 already. We watch movies and tv shows off Amazon with our Roku devices which are also a one-time fee and have been covered with our savings.
This is the best part! Each time I do a review that doesn't need to ship in 2-days, I select "no rush shipping" and get a dollar credit for each item. I put this credit towards tv and movies (music too, but not as often) and we get new releases (Captain America: Civil War) and extra tv shows (Girl Meets World… for the kids *ahem*). You can check out all the tv and video free with Prime here.
Save on Gifts
If you're like me and have a hard enough time thinking of gifts anyway, this is a great way to get ideas and save. I've found some great things that I have stored away for the kids, mailed off some fun baby items to a friend, and been able to surprise my mother-in-law with a ton of my finds "just because."
If you saw my list of *Magical* Gift ideas for my little girl, you noticed the adorable mermaid blanket. I was thinking of making one and then saw that I could review one with a great deal and just pay $6, which is much less than I could have made it for. She will love it!!!
Save on Items You Need
There are so many practical items you can find to review. These are items you would purchase anyway, so that can really add up too. I've reviewed garbage bags, lotions, pens, etc. When we cut cable I reviewed a few HDMI splitters, antennas, and HDMI cords, so we got that stuff all set up for free.
How you can make money as an Amazon Reviewer
There are three main ways I have found to make money as an Amazon Reviewer: selling overflow items, Amazon sales as an Amazon Affiliate (for bloggers), and joining an affiliate network for Amazon sellers (no website required).
… as a blogger
If you have a website, often times you can get more review opportunities if you share the product on your blog or social channels. While it is against Amazon's terms of service to be paid to post a review on Amazon, you may receive payment for sharing on your other channels.
You can also sign up to be an Amazon Affiliate. I use these links for products or services I post on the blog, as well as tweeting about certain products I've reviewed. If any of my social following click the link and purchase the item, I make a small commission. * Just remember to always disclose that you are an affiliate or that it is an ad.*
One other way I have used my review products for my blog is to offer items I've reviewed as giveaway items. If you're visiting before 10/3, check out the giveaway going on now! This is a great way to reward your readers and grow your following.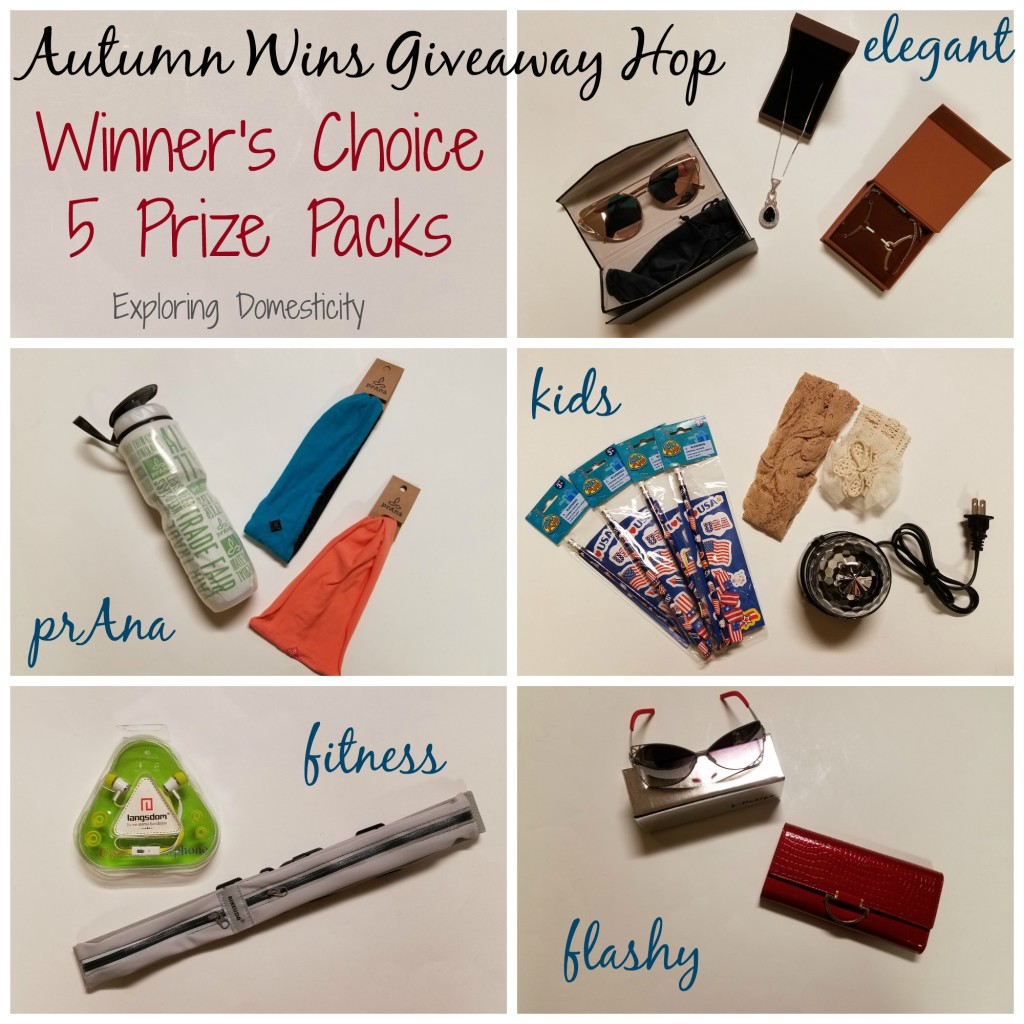 … as an Amazon Reviewer without a blog
You don't need a website to make some money alongside being an amazon reviewer. As I rose in the ranks of Amazon reviewers, I began getting a lot of emails from Amazon sellers looking for product reviews.
Tip: add your email (or an email designated for reviews) to your Amazon profile and sellers will contact you.
I find a lot of review opportunities that interest me and a lot that I have to pass on. I have a generic message to thank sellers for thinking of me and let them know that I have too many reviews to accept at the moment. Once I found an affiliate network to join, I added a line saying something along the lines of, "if you are looking for other reviewers here is a good resource." I've only been an affiliate for a while now and I have had one sale of $50. Since it's 100% commission the first month, I get that full amount – just for turning reviews away!
I'm not 100% sold on this affiliate network as being the best opportunity and I'm actually researching another, but the terms seem to be the same. I'm sticking with it because I have made money with no extra work for me, so that's always a good thing! You can sign up here – it costs nothing and is bonus money! Check back because I will share if I find an even better opportunity!
Best Practices for Making Money on Review Items
It's understood among reviewers that it's bad form to turn right around and sell the reviewed item on Amazon or ebay. However, if you are reviewing hundreds of items, for your sanity and space, you're going to have to unload some items eventually. I like to try Craigslist and ebay only after a significant amount of time has passed. Reviewers who turn around and sell the items on Amazon or ebay will likely be flagged by the companies and not asked to review again.
Craigslist is my favorite avenue for resale of my reviewed items. I feel like it's respectful to the seller who gave me the product, because I'm selling local and not taking business away from them by selling on ebay or Amazon.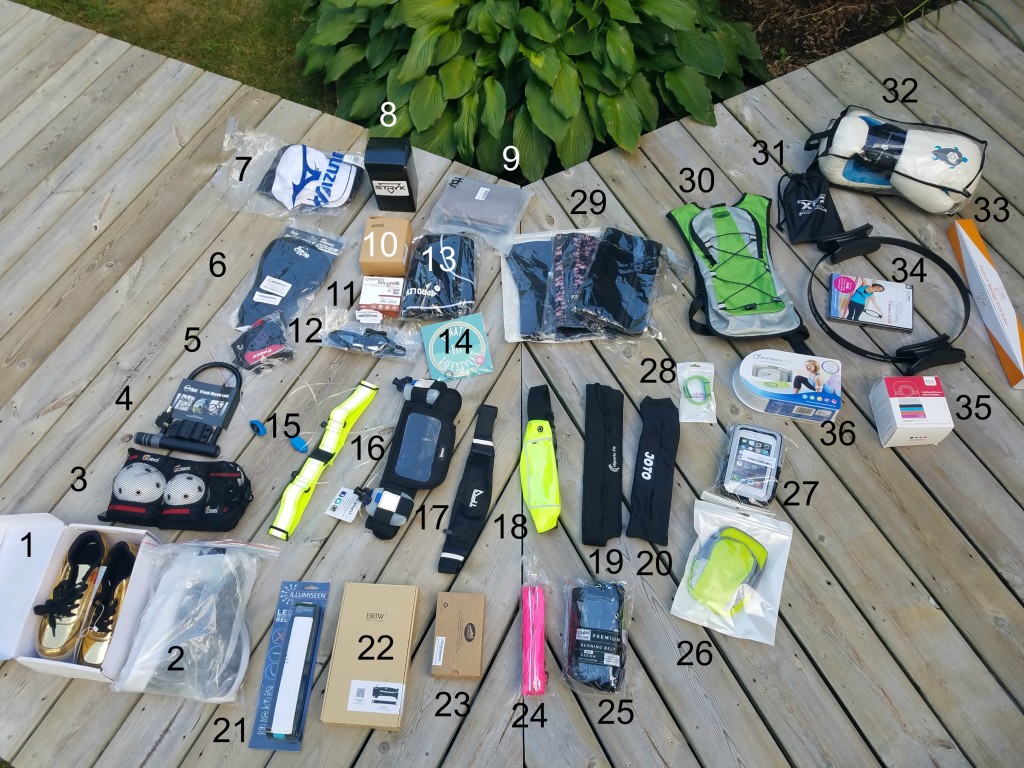 I've had some luck taking photos of a full lot of items, numbering them, and posting a quick list with all the prices cut in half from the current Amazon price. I'll admit, this isn't the best way to get the items noticed as individual items, but it's the easiest way to start. I listed many fitness items and I've had three people come to purchase items and they always leave with multiple. I've also done this with a kitchen lot, backpacks and bags, and technology lot. After those have been up for a while, I will list them separately so they get more attention.
I'm very excited to get some tips from my mother-in-law this Thursday because she is a master "Craigslister" and we're going take the whole day to tackle my room full of reviewed items. If I learn some amazing tips, I'll be sure to share.
If you have a good post or Craigslist selling tips, please leave them in the comments because I need some help with this selling part!

More Like This