It can be easy during the busy holidays to have big plans and run out of time. Keep it simple with this reminder and the people NOT to forget when sending Christmas cards.
We're sitting down with some cookies, creating some cards, and remembering everyone we'd like to acknowledge.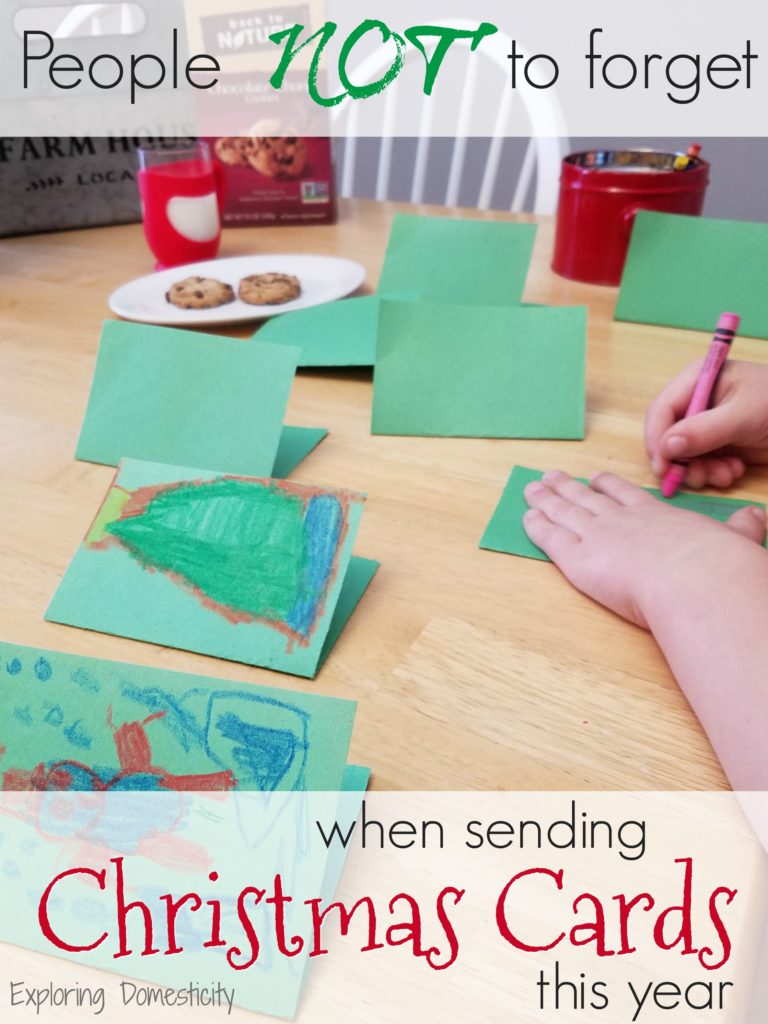 "I received this product for free from Moms Meet (momsmeet.com) to use and post my honest opinions. Product for this post was provided and this page may contain affiliate links.
Did you know December 9th is Christmas Card Day?
There's a day for everything, but this one reminds me to get a move on! Things can get so busy and overwhelming during the holidays. We are trying to remember to keep it simple this year and keep in mind what matters most.
Keeping it simple allows us to extend our holiday wishes and gratitude to as many people as possible. So, we're sitting down with some cookies, creating some cards, and remembering everyone we'd like to acknowledge.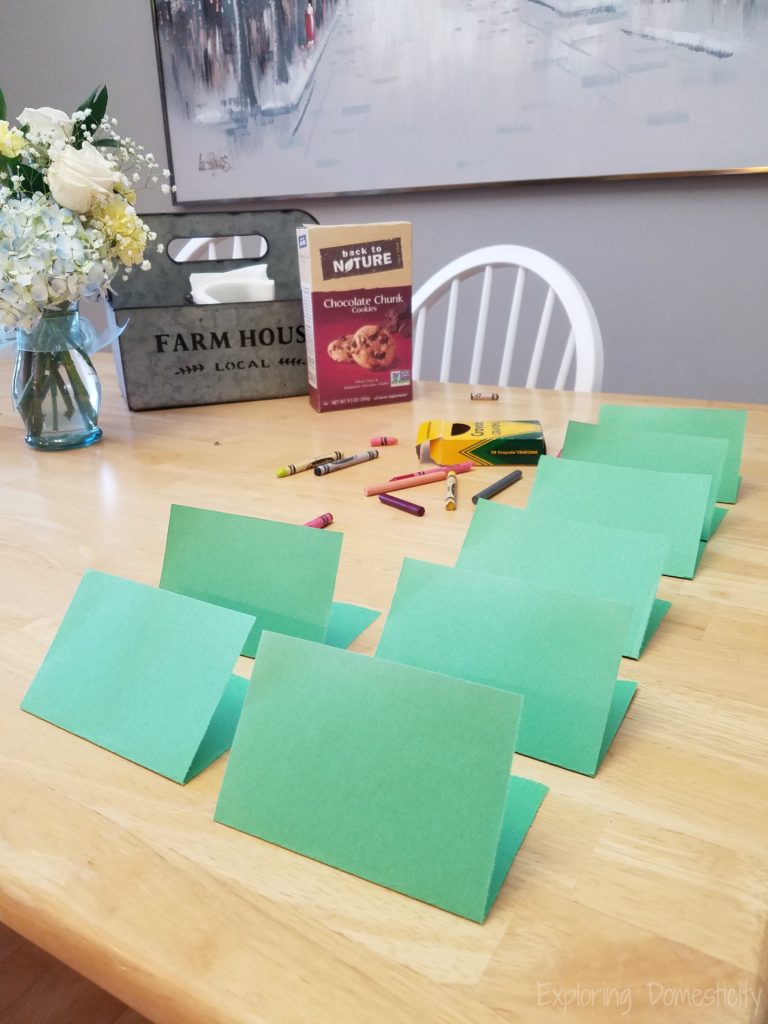 It's can be easy to let people know you care on Christmas
The best tip I can give you is… keep it simple!
It's so much better to have a homemade card from the kids or a simple card from the drugstore, over trying to be perfect and creative and not getting anything out at all.
I speak from experience…
Nearly every year since the kids have been born, I have been late with our Christmas cards. In an attempt to get the perfect photo and a gorgeous card, I have either gotten them out very late or scrapped the whole idea.
If the holidays are getting too crazy and you can't get the perfect homemade gift ready in time, don't worry about it…
It's much better to have something simple to let people know you care, than drive yourself insane and risk not having time to get them anything at all.
This year, our goal is to let as many people know we care. Our gifts and cards may not be as Pinterest-perfect as we would like, but we are trying keep it simple and not leave anyone out.
People not to forget when sending Christmas Cards!
Family and Friends
This one may seem obvious. But, when you really think about it, there are so many people who would enjoy knowing they are thought about. Sending Christmas cards to out of town family or friends can extend to old college friends or those who you haven't kept in touch with over the years.
Also, it can be easy to forget those closest to us. Don't overlook those you see on a daily basis. Even if you don't have a gift to give, a simple card lets them know you thought about them.
Neighbors
We just moved into a new neighborhood. We're on a cul-du-sac with only 8 other houses, so it will be pretty easy to know who to include.
I have plans to put together adorable little packages with chocolate covered pretzels or our Santa Bear Hot Chocolate Melts. As a backup, we will have the cards ready to go first so we have those to give out in case we run out of time for treats.
Teachers
This is one of easiest ones to remember, but it's important to get these out early. It can get so hectic as winter break approaches, and it comes before you know it. More than once, I've felt like I had plenty of time before Christmas only to forget that the kiddos get off school earlier.
We've done some adorable teacher gifts in the past. Our DIY Teacher Gift with Essential Oils: Room Spray and Stress Ball was my favorite because it was unique and showed we care.
Our teacher gift from the year before was also great because we used unique presentation to wrap up practical items teacher need and love.
This year, we're a little stumped… I know we're going to add some bow stickers for Christmas packaging, but we're getting the cards ready now in case inspiration doesn't strike in time.
Other adults at school
Teachers aren't the only one's who deserve a little recognition. It's always nice to do something special to let other people at the school know they're appreciated.
Think: the school nurse, cafeteria, gym teacher, office, music teacher, art teacher, classroom aids etc. Sending They often see the teachers receiving cards and gifts, so sending Christmas cards to these folks can be a real treat.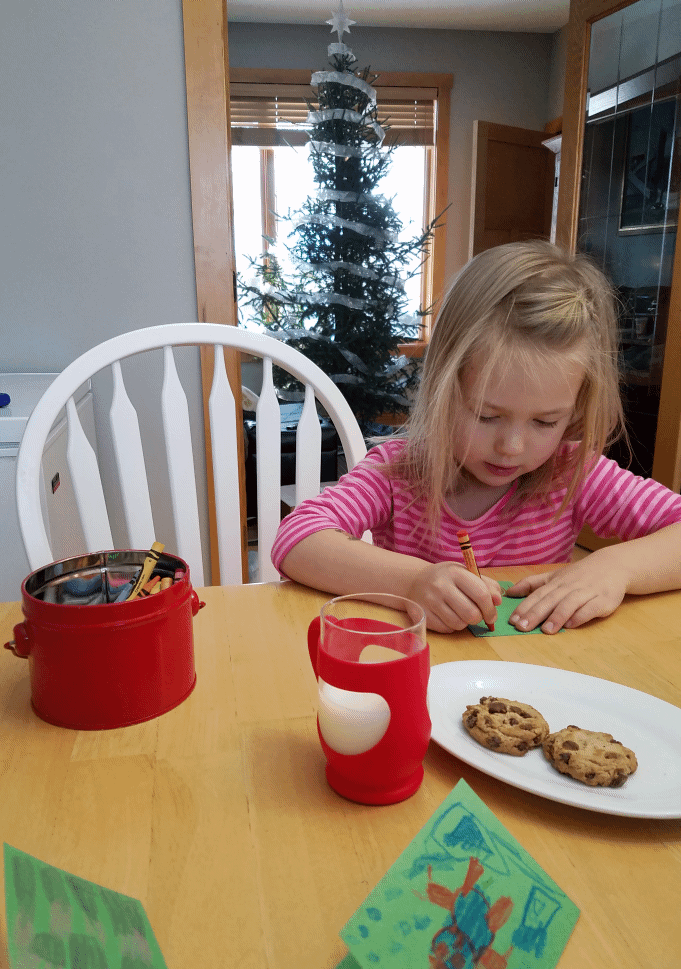 Extra curricular actives teachers, coaches, instructors
If you're kiddos are in activities such as dance, karate, swim lessons, Sunday school, etc., it's so nice to remember them with a little note to thank them for playing a wonderful part in your kiddos' lives.
These can be the hardest to remember because we only see them once a week or so and breaks for the holidays are upon us before we know it. If you do miss your chance, sending Christmas cards in the mail is always an option.
Bus Driver
No one at the school holds your child's safety in their hands each day like the bus driver. Especially here in Minnesota, I wouldn't want to drive a bus full of noisy children through the snow and ice. We have a great bus driver this year, and he deserves something to show what he means to us.
Mail Carrier
This may be one of the easiest to carry out. While you're sending Christmas cards and putting them in the mailbox, slip in another for your mail carrier. It doesn't hurt to add a little snack to keep them going during the holiday season.
Garbage Collector
Your garbage collector works very hard. Our garbage collector doesn't even have the arm for his truck. He gets out and dumps each can himself! He definitely deserves a little recognition. A note of appreciation is easy enough. As always, with the individuals who drive around all day, a snack or drink is another special touch.
…and everyone you meet
Did you sing it?
Now, we can't take this literally, but if you're going with a simple card or a kid's homemade card it's not that hard to think outside the box and expand your reach.
What if, while you are Christmas shopping, you slip a card to the greeter or cashier? How about you keep one on hand for the server the next time you are out to eat? The teller at the bank? The gas station attendant? Your stylist as you're getting your hair ready for all the family photos?
It's very simple to make someone's day and show them they are appreciated.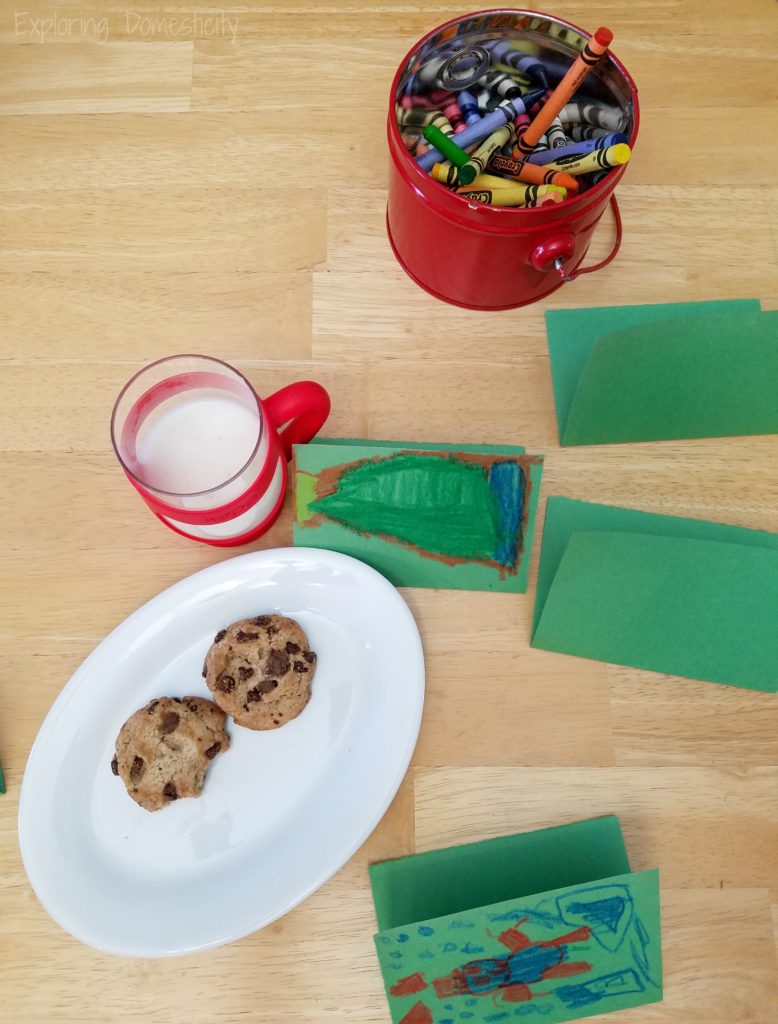 Plop your kid down with cookies and milk and let them get to work!
As the days of December keep flying by, it's more and more likely that our plan will be this…
Ignoring child-labor laws, we will keep our little artist busy. Instead of drawing all over scraps of paper and handing us piles to display, our Little Lady will be supplied with an endless supply of folded paper, crayons, cookies and milk.
Who can resist a hand-drawn card, personalized with a little note and a holiday wish? 
In case we are running behind on all our big plans, we will still have a backup plan to let everyone know we care. The card, tied up with some bows they can use on their last-minute gifts, is an easy go-to that anyone will love.
She will gladly color all day. The Back to Nature Chocolate Chunk Cookies are just a bonus.
We can even feel good about this treat because all Back to Nature cookies are either Non-GMO or Organic Certified, and they contain no hydrogenated oils or high fructose corn syrup. We got ours to try from Moms Meet, but you can find out where to get some here.
Plus, they are SO good!! Do you know how hard it was for me to even save some for the kids!?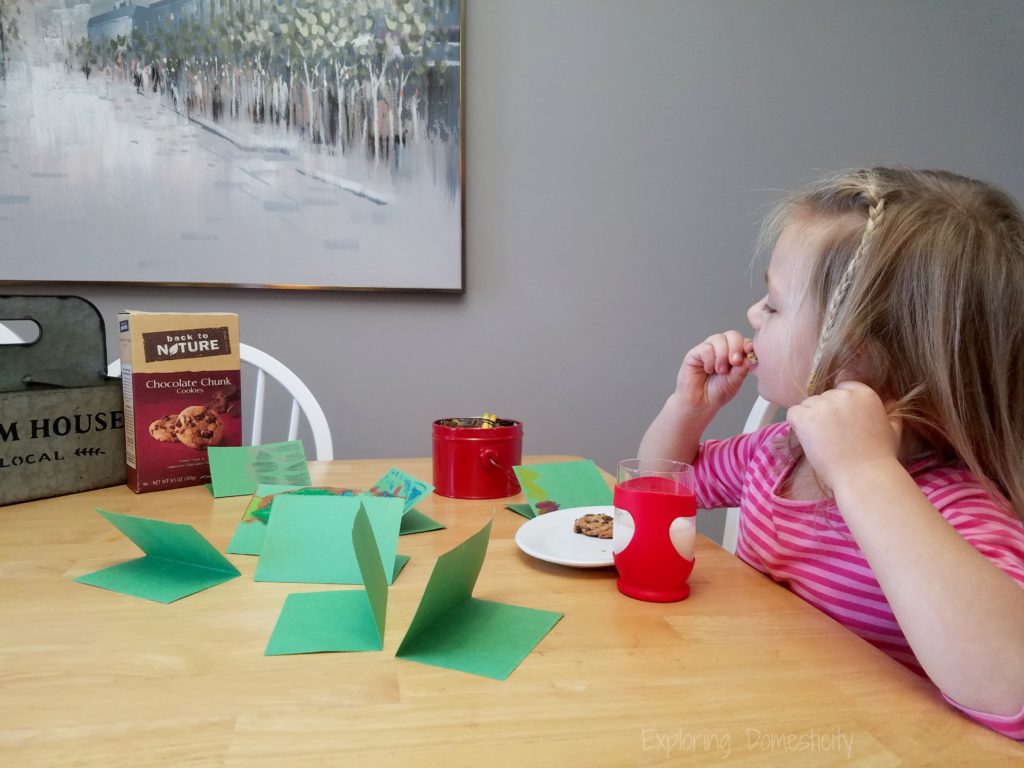 So, grab your cookies and milk and let me know who is getting a card from you this year!
More Like This