The holidays are all about creating and sharing memories. Memorable holiday moments can come from the most unlikely sources. There are also some fantastic things you can do with your family during the holidays to create memorable holiday moments.
From the spontaneous to the planned, we have tips for easy ways to create holiday memories with your family.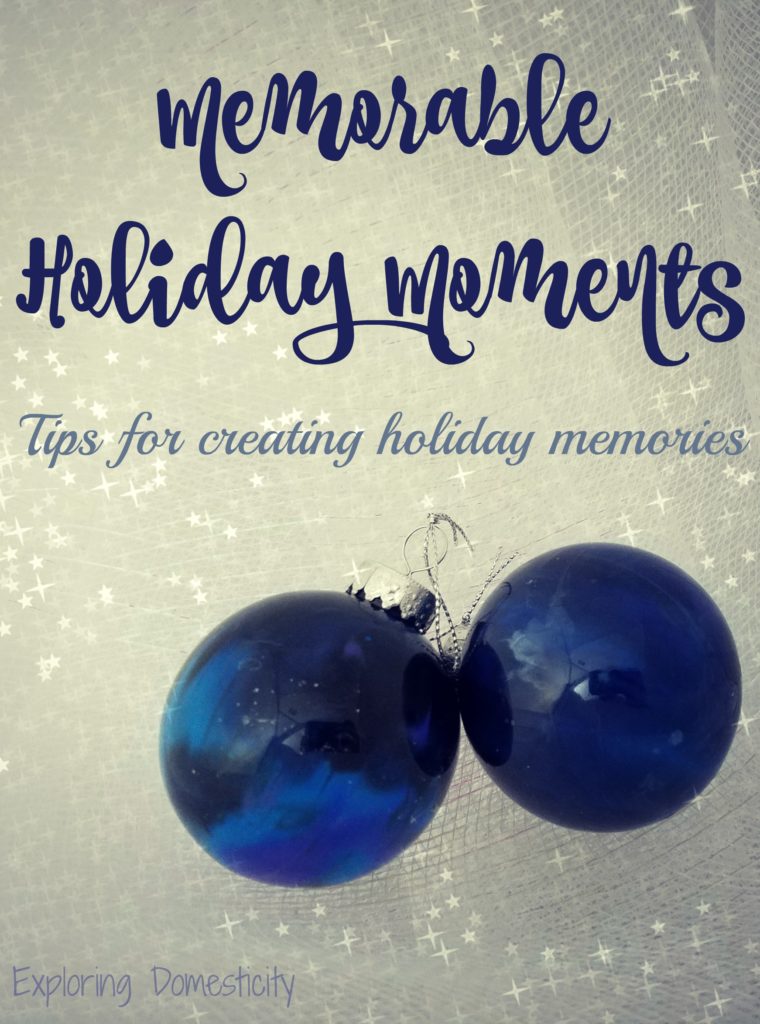 Our holidays are off to a great start. Thanksgiving is just past and we have already packed in so many memorable holiday moments. There is something so special about when the kiddos start to get older and so excited about the holidays.
I'll admit, I have always been a holiday fanatic. Now that I have kids, it's definitely reaching new levels.
Kids just make the holidays. The belief, the wonder, and the excitement of it all is what it's all about.
At 5 and 6, our kiddos are at the perfect holiday age. The belief is strong, the excitement is through the roof, and it makes everyone around them feel the holiday spirit.
Tips for Creating Holiday Memories
Don't stress
This is the number one tip for creating memorable holiday moments.
The "perfect" moments aren't often the most memorable. When the smoke detectors go off, when the Christmas tree tips, when the presents are nearly found early…
Those are when the memories are really made.
Follow the kids' lead
Kids know what makes the holidays special. They are so excited and they will throw all sorts of ideas your way.
Just go with it.
So often, we are stressed about all that needs to be done during the holidays. We try to have the "perfect" tree or decorations. We can get bogged down with how we think things should be.
I guarantee, if you let a bit of that go and listen to the kids, you will leave the Christmas season with many more memorable holiday moments that you would ever expect.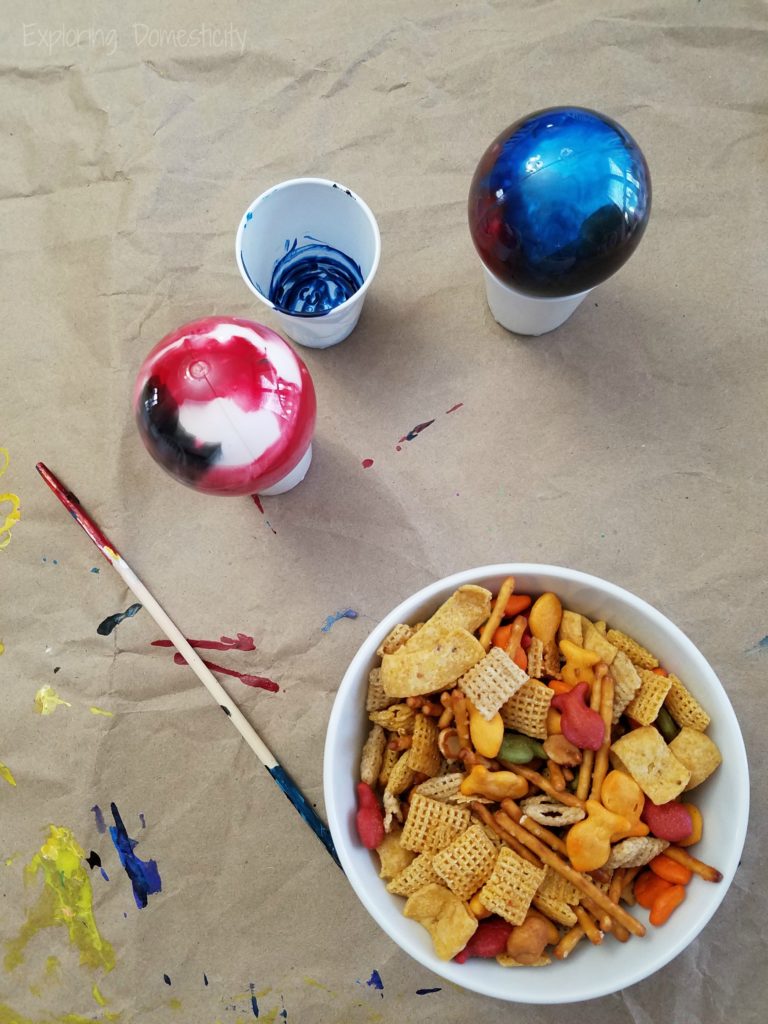 Get crafty
So far this year, we have made holiday ornaments and we have many more plans for holiday crafts. It really brings the family together.
It's so fun to watch the kiddos as they get creative. Pop on the Christmas music and let the holiday spirit flow.
It doesn't have to be complicated. Get some construction paper and create Christmas cards or gift tags. Make paper snowflakes. Decorate snowmen, gingerbread men, or Santa Claus. String some popcorn or make other decorations for the tree.You can find a ton of fun craft ideas here.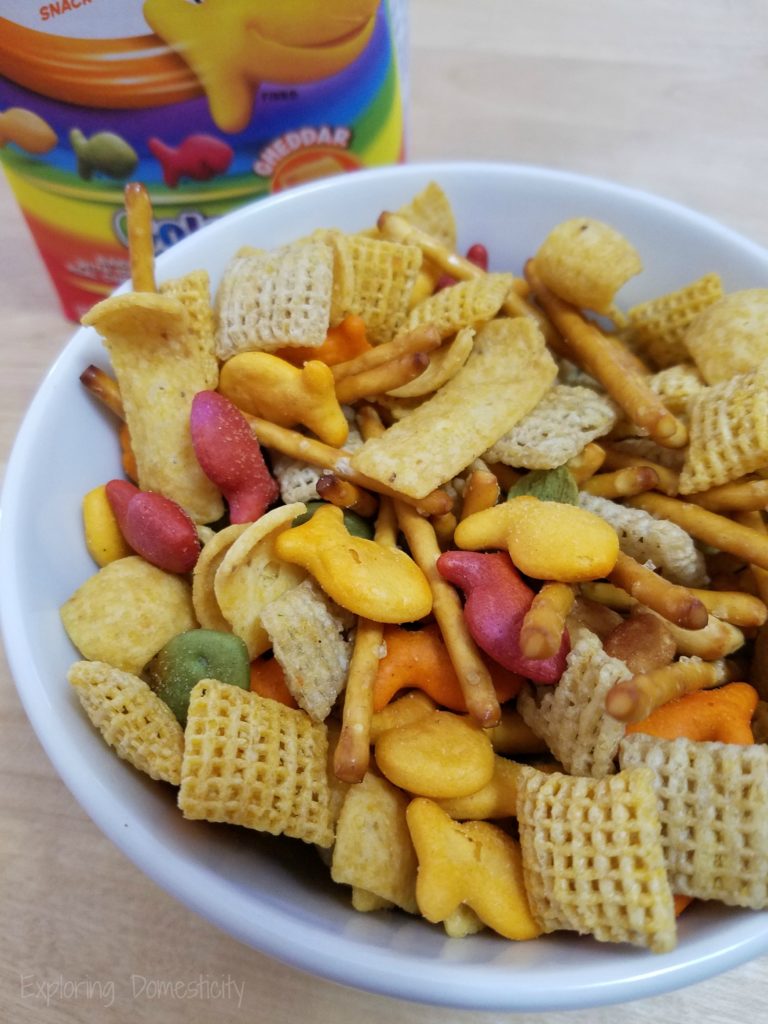 Get cookin'
Just like getting crafty, whipping up some holiday treats is a guaranteed way to feel the holiday spirit.
We don't bake often, so we like to keep it easy in the kitchen. We may not be bakers, but we're excellent "melters." We love to make chocolate covered pretzels, or adorable little chocolates with our silicone molds we used with this treat.
You can't go wrong with a snack mix. They are usually so easy or completely fool-proof. Gather some goodies and let the kids mix them together for a very easy mix to take along to look at Christmas lights. Or, get a little more involved and make a mix with a flavorful, gooey coating to hold it all together.
My grandma always made a "Goldfish Party Mix" and the whole family loves it. At the end of this post you'll find her original recipe. The kids love to get involved, and the colored Goldfish make this a bit hit.
There are all sorts of great ideas for easy food for kids here.
Check out the town
The holidays are full of special events. Do some research before Thanksgiving to find out what is going on in our around your town.
We have found Christmas light shows, reindeer, special holiday shopping events, and hot chocolate competitions up near our cabin. These events usually start the weekend of Thanksgiving, so look early so you don't miss out.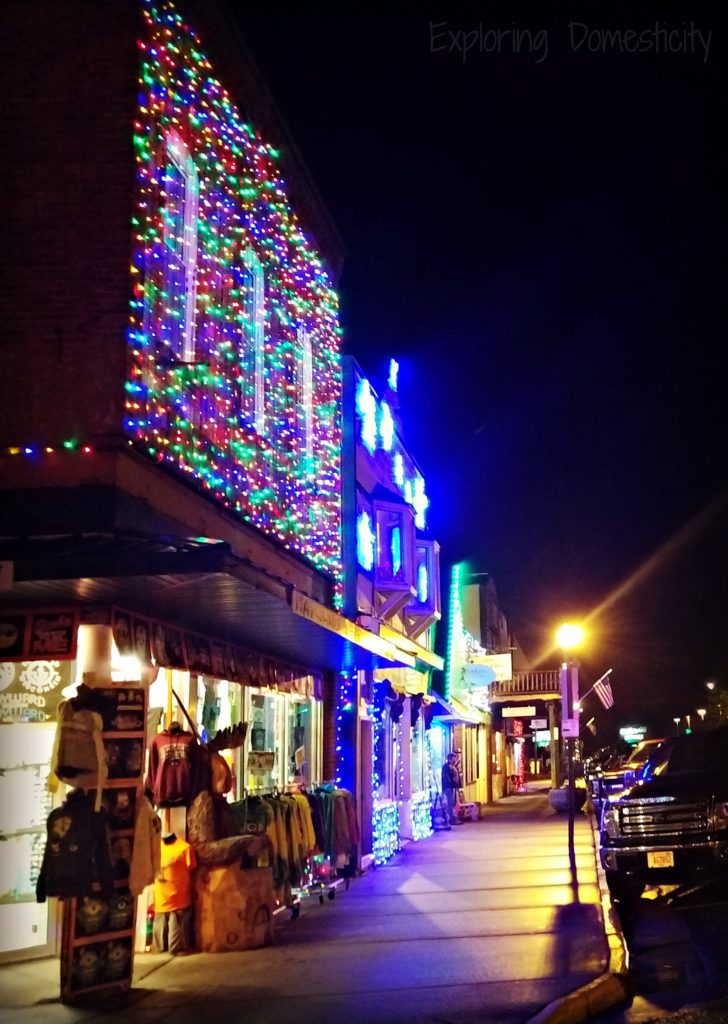 Deck the halls
How can you not get in the holiday spirit and make some memorable holiday moments when you're hanging tinsel, putting ornaments on the tree, or placing adorable Santa Bears around the house. Did anyone else have those?
When I was young, the tradition was to decorate the tree to the sounds of an Alvin the Chipmunks Christmas record the day after Thanksgiving. I also remember putting out all the Santa Bears, setting up the Carolers, and hanging garland on the stairs.
This year, we have a new house and enough room for all the Christmas decorations. The kids just light up! Christmas music in the background and re-discovering all those special decorations is so much fun!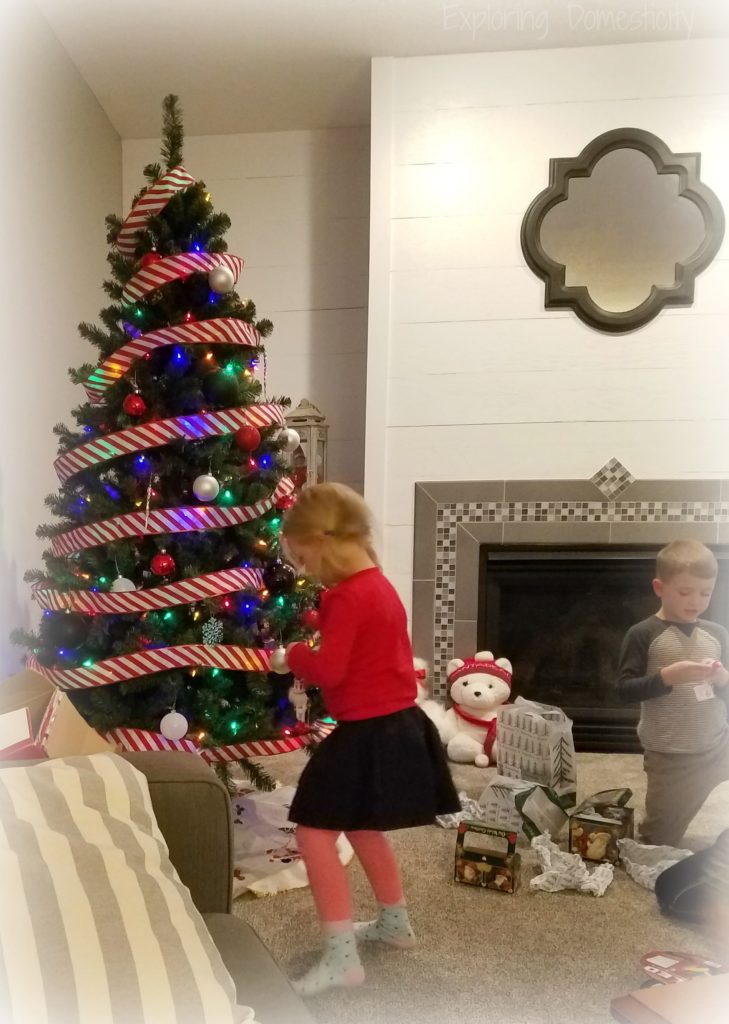 Always let the kids be involved
No matter what needs to be done during the holidays, a sure-fire way to create memorable holiday moments is to let the kids be involved.
Sure, it may be a lot quicker, easier, and less messy to do some of the tasks yourself. However, it will not lead to those special memories. We Christmas-perfectionists have to learn to let it go and let the kids have at it.
Do I have a Christmas tree that is bottom-heavy with ornaments right now? Yep! Do we have a dining room table covered in paper and paint-drying ornaments? Sure do. Are the decorations and wrapping a little "special" looking because the kids asked to do them this time. Yes, they are, and we wouldn't have it any other way.
We have gotten a lot of our ideas for creating memorable holiday moments from the Goldfish Pinterest Boards. We have also had a bag of Goldfish Colors on hand for a quick snack during the holiday commotion or creating memories in the kitchen with our Goldfish Snack Mix. These Goldfish Moments have definitely helped us create our memorable holiday moments.
Visit the Goldfish Pinterest Page for fantastic ideas for your family.
Also, check out Goldfish Colors for a snack your kiddos will love.
What are your favorite Memorable Holiday Moments?
How do you get the kids involved with the holidays?

Goldfish Party Mix
Ingredients
6 cup rice or corn cereal
11 oz corn chips
6 oz pretzels
1 cup butter
2/3 cup brown sugar or honey
3 tsp garlic salt
1 tsp curry (or extra garlic)
2 tsp chili powder
2 tsp Worcestershire
1 tsp hot sauce
Directions
Melt butter and mix with sugar, spices, Worcestershire, and hot sauce in a large pan.
Mix in half the dry ingredients and coat.
Pour in the other half of the dry ingredients and mix well.
Bake at 250 degrees for 1 1/2 hour, mixing every 1/2 hour.
More Like This