Need some ideas for how to gift experiences so they're just as exciting as toys? We have some! Everything from the simple for last minute to specific ideas for different experiences.
Find creative ideas for giving gift cards, smaller gifts to represent a bigger experience, and how to use other materials or create your own to gift experiences.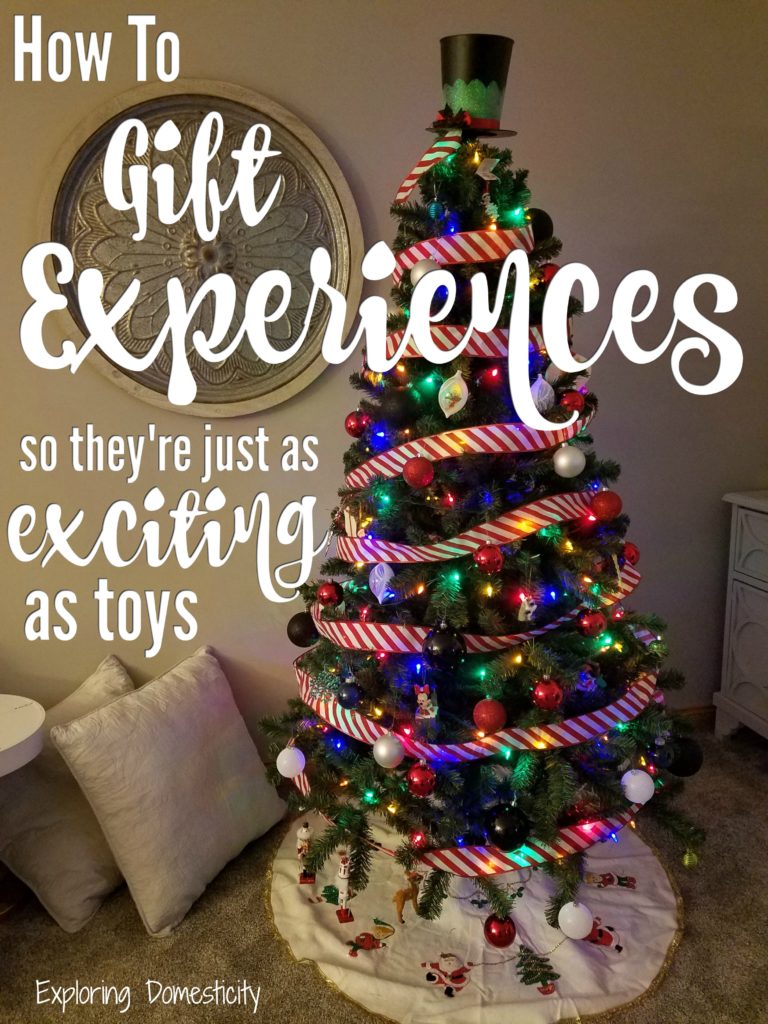 We are a participant in the Amazon Services LLC Associates Program, an affiliate advertising program designed to provide a means for us to earn fees by linking to Amazon.com and affiliated sites.
Is anyone else drowning in old toys, and feeling a bit sick about buying more to add the clutter of things the kids don't play with?
We love the idea of gifting experiences instead of toys. The hard part is getting creative when presenting these gifts so that they're just as exciting as tearing the paper off a toy.
We have some ideas!
The great thing about gifting experiences is that it's something you can come up with last minute. However, the key is to present it in a way that gets those kiddos excited now for something that is coming in the future.
If you're running really short on time and worried about getting a gift before Christmas, Try Amazon Prime 30-Day Free Trial
for free 2-day shipping!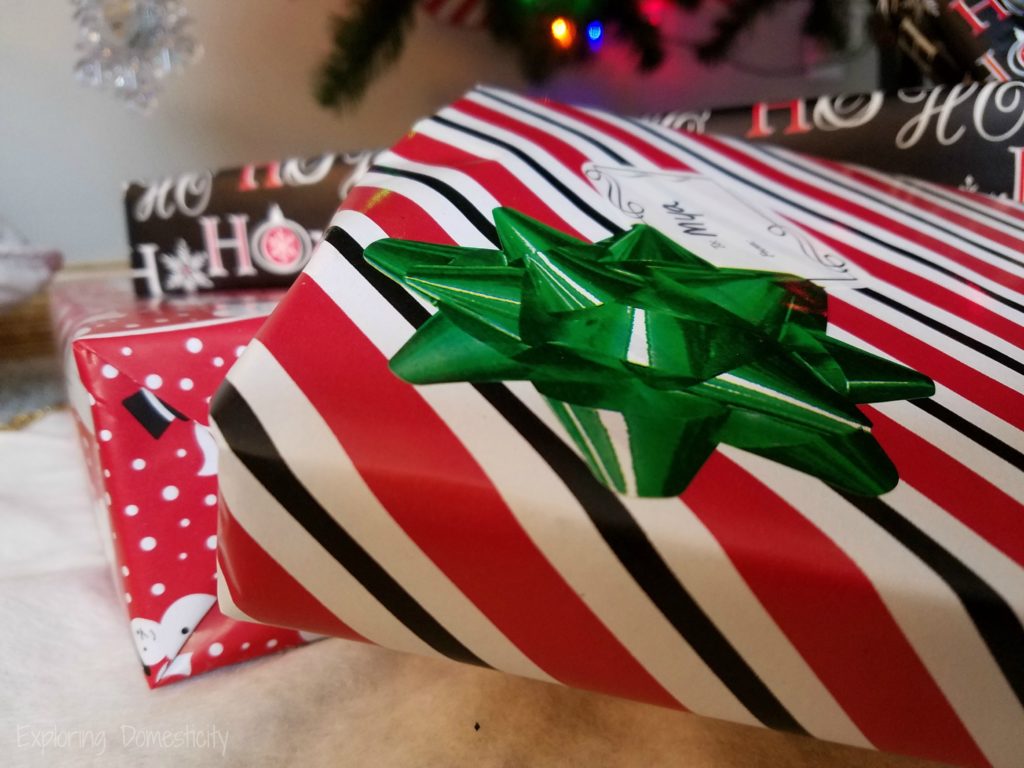 How to gift experiences so they're just as exciting as toys
We've brainstormed and come up with some ideas for how to gift experiences so they're just as exciting as toys. Everything from the simple for last minute to specific ideas for different experiences.
Gift Cards
Of course, the easy answer to gift experiences is to go with a gift card.
There are plenty of gift card available for restaurants, theme parks, movies, etc. at your local Target, Walmart, Costco, etc.
You can also typically find gift certificates available at local establishments. I've found that even if they don't have gift cards, you can usually work something out and they can print something off for you.
You'll find many creative ways to give gift cards on our Great Gifts Pinterest Board.
I would suggest gift cards for adults and older children. For younger children, although the experience will be exciting, they can't often grasp the concept of a gift card.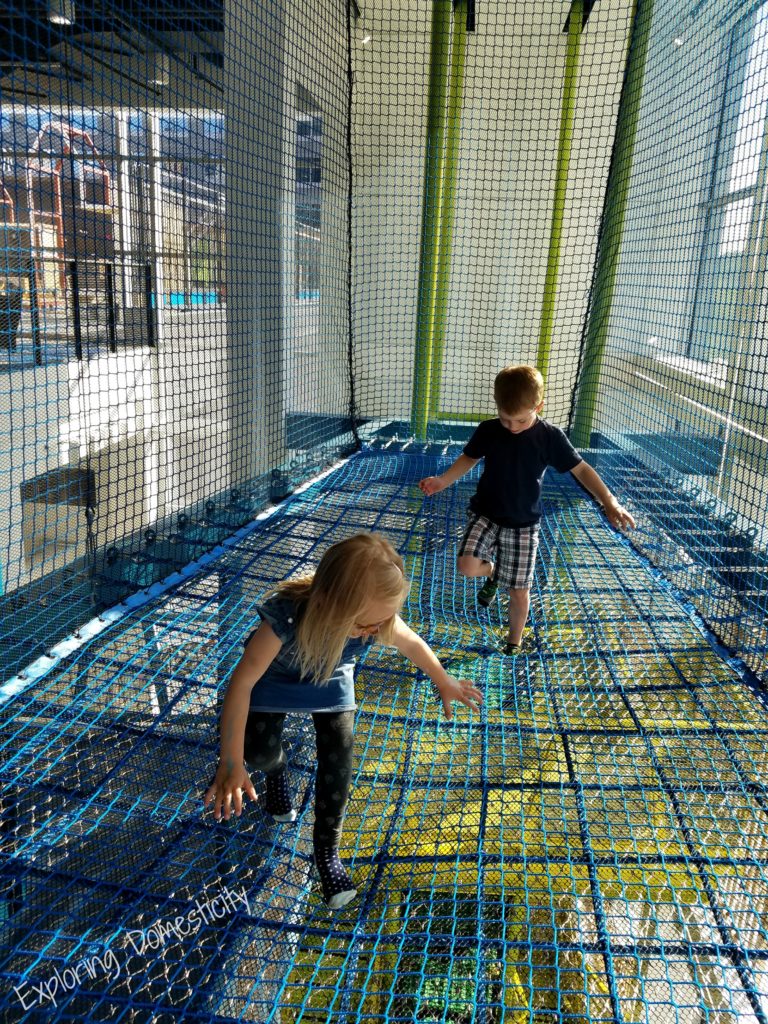 Small gifts to represent the bigger experiences
Aquarium – Small fish toy.
Park Membership or hiking trip – Hiking boots or hat.
Batting cage – new baseball.
Bowling – mini bowling travel game.
Children's Museum Membership – fun socks. The MN Children's Museum requires socks on the Scramble, so this is fitting or us – could work for bowling too
Baking together – cooking supplies – like this gummy bear mold
Movie theater (or movie night)- candy
American Girl Store – doll accessory
Sports Tickets – team hat or shirt
Trampoline Park – fun socks
Swim lessons or Water park – new bathing suit or goggles
Printable experience cards
Get your creativity flowing and print up some of your own experience cards.
When I was younger, I remember my dad creating a printed card (for me, my mom, or both – I can't remember) to represent a larger gift on Christmas.
It is so easy to print off a page from company website or one photo and make into a card. A photo or page from the website is an easy way to create excitement because it shows the fun that gift represents.
This is an excellent way to convey to younger kids something that is going to take place in the future.
Our family have been Play Advocates for the Minnesota Children's Museum for the past year. So we have the inside scoop, that you can still purchase a membership now and receive some materials to be printed off for gifting.
You can also receive $20 off your membership when you enter KRISTIN at mcm.org!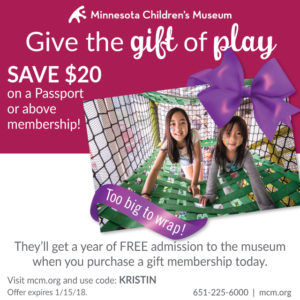 Brochure
Most places you might choose to gift experiences to will have some promotional materials. If they have a brochure or flyer, pick one up. Even if they have promotional magnets, stickers, etc. grab one.
You can put these materials together and wrap them up for Christmas. Either explain the larger gift as they open them or include a message inside that says, "We're going!"
Last year, I received one of my favorite Christmas presents ever!
I tore open the wrapping to find a box with a picture of Mickey Mouse on the front. At the top there was a handle. I thought it was a Disney pan for the kitchen. When I pulled up on the handle out popped the Disney World packet that said we were going on a Disney vacation!!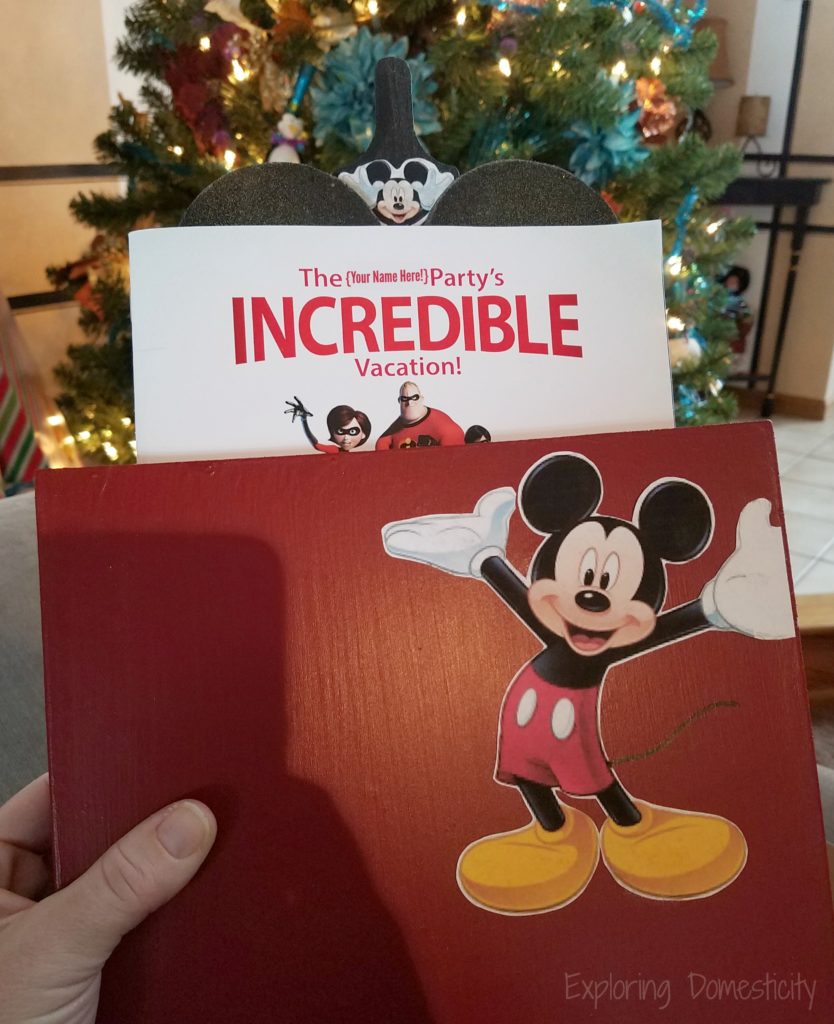 I screamed and cried! (The kids were excited too, by the way.)
It was amazing and that trip is something we all will remember. Even more so, because it was such a surprise!
What ideas to you have to gift experiences?
What kind of experiences do you think would make fantastic gifts?
For more great ideas for gifting experiences, I love this list from Wellness Mama. It has plenty of good ideas for everyone in your family.
More Like This